Getting the details right is vital when applying for a credit card. Increase your chances of success by applying for a card which suits your lifestyle, income, spending pattern and credit score.
Speed up the process by gathering all your information before you fill in the form.
If you've been waiting too long for a response, find out how, and when, to follow up your application.
It's well-known that the banks are very strict in how they analyse a credit card application. However, applying for a new credit card doesn't have to be a stab in the dark.
Do you find the credit card application process to be a little daunting? Or maybe it's your first time applying for a card.
Here at Finty, we know how scary it can be to apply for a credit card. Fortunately, we also know how to increase your chances of getting approved for that card you have been eyeing off. It simply comes down to being organised, honest, and knowing what's involved.
Read on for our complete guide to your next credit card application.
Sweat the details
Airlines stress that it is essential to make the flight reservation using the exact name shown in the travel document. Passengers will not be able to board with the slightest mismatch between the ticket and the passport. The same principle applies to your credit card application.
An application for a credit card is all about getting the details correct – nothing less will do. During the application, you'll be asked for details such as your home or business address, state of employment, salary, existing outstanding debts and your monthly expenses.
It's really important that you get these details correct because the bank will ask for supporting evidence such as payslips and bank accounts. If there's a difference between what you've said you earn, for example, and what your payslips say, then your application could be declined.
As well as filling in the form accurately, you also need to make sure that you include all the details that you can. If you fail to tell the bank about a large outstanding loan, the bank will see it on your credit file and think you're trying to hide something from them. Get your details together in one place, then start to fill in your application.
Check your credit score
Are you financially healthy? A credit score (also known as credit rating) is your money habits in numbers.
The banks use the credit scoring system to determine your creditworthiness. It's a large part of the whole application process.
Your credit score is worked out on previous and existing lines of credit such as credit cards, mortgage and car loan. This allows the bank to see how much debt you currently have, as well as your payment history.
If you have fallen behind on any of your repayments, it will show up and the bank may decline your application.
Conversely, if you have been disciplined and paid all of your accounts on time the bank will be able to see this – making you a more attractive customer.
But a part of life is that errors happen. Make sure to check your credit score to make sure that the debts listed are yours and that the address on file matches yours. If you spot any mistakes you can contact the credit rating agency and request to have them corrected.
A higher credit score number instils more confidence in banks and lenders to lend you money.
Choose a card for your needs
There are so many credit cards available in the Australian market (over 200!).
So we understand that it can sometimes be confusing to know what is the best option for you.
Popular types of consumer credit cards are: 
Balance transfer credit cards
Frequent flyer or rewards credit cards
0% or low interest credit cards
Balance transfer credit cards
Balance transfers allow you to transfer high-interest debt to another card with a lower interest rate – and sometimes with no interest – during a set promotional period.
If you are carrying credit card debt from month to month, a balance transfer could therefore mean substantial savings.
Transferring balances is not without its pitfalls. A high annual fee on a new card, for instance, could cancel potential savings if your debt is relatively minor.
Furthermore, banks typically charge a much higher rate on new purchases, and having an unpaid balance transfer means that you will temporarily forfeit your interest-free days. Even though payment allocations have been changed so that payments go towards more expensive debt first, if you are planning on using the new card for purchases your savings on the balance transfer could be annulled by the interest cost for new purchases.
Frequent flyer credit cards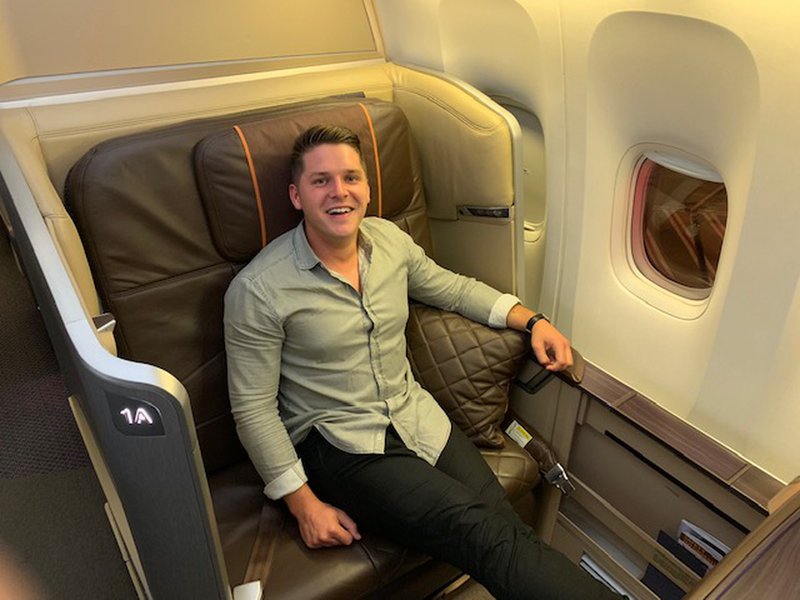 Frequent flyers have many credit cards geared specifically toward them. In return for their business, banks offer many benefits, the most popular of which is frequent flyer points redeemable for flights on specific airlines.
But some reward programs allow points to be redeemed on more than one airline, or offer other benefits such as free flights or travel credits, free lounge access, complimentary travel insurance and a concierge service.
Because of the added benefits, frequent flyer credit cards normally have higher purchase interest rates and annual fees. Many cards, however, come with introductory bonus points, waived first year fees, or promotional interest rates.
Frequent flyer cards include programs with most of the major Australian aviation players; most of these programs are free to join, but not all. Depending on your travel, you should also consider your other needs before applying.
Some cards, for example, come without any foreign transaction fees, which can certainly add up if you are constantly on the road. Other cards offer complimentary travel insurance, which could provide some massive savings for the frequent flyer.
0% purchase credit cards
0% purchase offers are introductory interest rates for purchases made on a new credit card, for a set promotional period. New cardholders can, if they choose, make only the minimum repayment each month, and carry an unpaid purchases balance from month to month, without paying any interest (or a very low rate of interest) on it during the promotional period.
If you take up an offer like this, it's important to make a note of when the promotional period expires, and also to set aside enough cash each month so that you can repay the balance in full on or before that date. Otherwise you'll be slugged for interest charges on the balance until you have repaid it, at the card's purchase interest rate, which could be 20% p.a. or more.
Meet the minimum criteria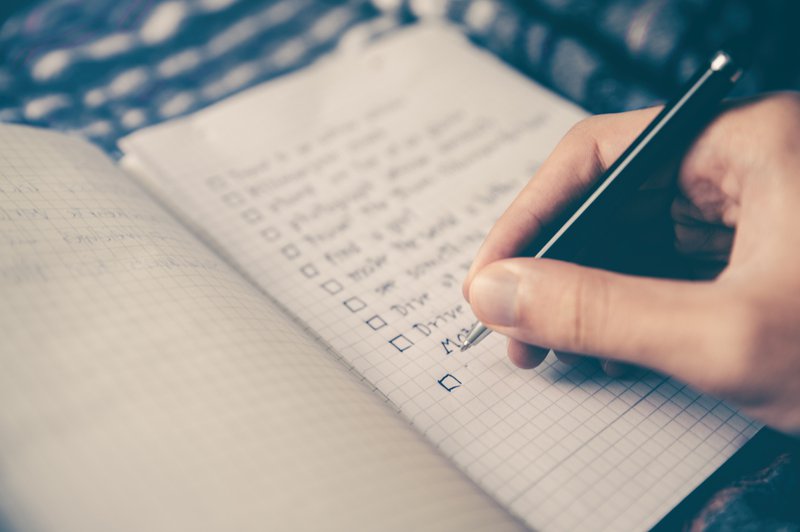 Credit card providers are great at selling their strong points, but not too good at telling you the catches and conditions. You usually have to fit into some pretty tight categories to really benefit from most credit cards and if you don't meet the criteria, the bottom line is you won't get what you want.
For example, a frequent flyer rewards card sounds like a great idea, but if you're a low income earner it's pretty much useless to you because you won't spend enough to really get you anywhere. So be realistic about your lifestyle and repayment ability before signing up.
Make sure you know what criteria you need to meet to get your application approved. You're wasting your time if you don't, and then find out at the end of your application that you won't be approved anyway.
If you want to get approved faster, you shouldn't ask for things that will raise a red flag. For example, your credit limit should fall in line with your income. The bank will want to know that you will be able to pay back all of your debt. You will be better served if you apply for a card with a more reasonable credit limit or let them decide it for you.

Honesty is the best policy – don't exaggerate your income or twist the truth to get what you want
Don't apply for multiple cards at the same time
Spreading yourself too thinly is one of the traps of our culture. Keep things simple and focus on one thing at a time, making sure it's what you need, want and can manage well.
No matter what credit cards you have or want to have, it will pay to keep on top of your repayments and build up a good credit score based on your credit history.
Many people try to apply for multiple cards at once because they do not realise that every credit application will affect their credit score. They plan to assess what is offered to them from all lenders and accept the best offer.
This simply does not work because all of the financiers will be able to see that you have applied for multiple cards – which makes it look like you are desperate for credit and not likely to be able to pay back your balance.
Don't apply for lots of cards in quick succession
Another easy mistake to make is to apply for multiple cards within a short period of time.
The problem with this is that it not only looks bad to the banks, but it can also damage your credit score. Applications for credit can stay on your file for up to five years. You can get trapped in a circle of declined applications, further damaging your credit score and making it even more difficult to be approved in the future.
Know your situation
The larger the amount of credit you have, the harder it is to keep on top of everything and be a wise credit card user who gets the most out of each card. Limiting the number of credit cards you have and using them well is the way to go.
Before applying for a credit card, it's a very good idea to check what your last individual tax return says your income was, and also check your credit report. If you have negative items, it could mean a quick denial of your credit card application.
It is important to clean up negative items to the best of your ability. At the very minimum, you should have all of your payment accounts up-to-date. Credit card providers will be interested in your payment history. Poor payment history can result in credit denial or high interest rates.
Completing the form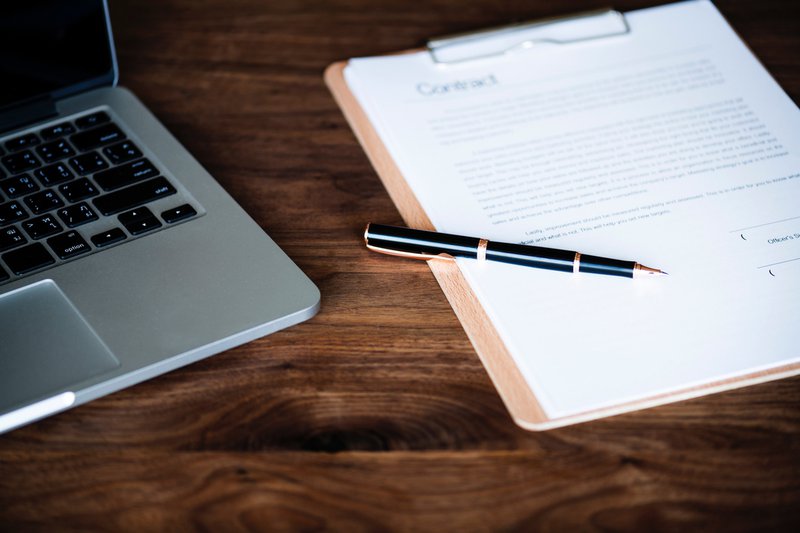 Make sure you have all your information handy when you start your application so you don't need to stop halfway through. If you do this, your web session may 'time out' and you'll have to start over again – a big frustration when you're almost done!
Credit card applications will require your personal information as well as employment details. Before you start filling out the application, organise all of your personal information and income details so that they are readily available. If you forget to fill in any item, it could lead to a longer approval process.
Documents required for credit card applications include:
Proof of identity
Proof of address
Employer or self-employment details
Recent payslips
Residency status – Australian citizen, permanent or temporary resident (visa)
Put in accurate information because banks will want to verify all the details. Putting false information down will likely delay the process and ultimately lead to a rejection.
Expect follow up phone calls and emails after applying
When your application is submitted you'll need to verify your identity and information via email or text. Make sure you're available to do this and don't hold up the process.
The difference between 'Conditionally approved' and 'Approved'
Many people are too quick to assume that they were not approved for a credit card. Just because you still haven't received your approval notification does not mean that you have not been approved.
Unless you've had confirmation in the email or post that says you were declined, don't assume the worst. And worst of all, don't apply for another credit card until you've had confirmation either way, or you may damage your credit rating.
There are credit cards with instant approval, meaning the bank will give you a decision within 60 seconds. If you get an instant decision, that generally means the bank has conditionally approved you pending proof of your income and existing expenses. Keep this in mind when applying.
Card hasn't been approved yet?
Each credit card provider varies in terms of the time it takes to be approved, but most range from "instant" preliminary approval within 60 seconds up to a couple of weeks. However, people sometimes have to wait weeks, which usually sets off a red flag. There are several reasons this can happen.
Verification of details
Banks need to verify your identity and make reasonable inquiries into your income. Make sure you upload your ID and tax returns or pay slips. If anything looks even remotely odd, your bank will want to verify the details of your application.
There is a good chance that your bank has been trying to contact you, but has been unsuccessful. Make sure you check all of your email as well as voicemail in case you missed something.
Human error
There is always a chance that your application fell through the cracks somewhere along the way.
Banks can sometimes get a large volume of applications, especially if they've been promoting a market-leading offer online, in print and on television, so internal systems don't always perform as they should.
Someone could have marked down that you have already received your answer despite this not being the case. As with any company, mistakes can and will happen.
The bank may be exceptionally busy
If there is an extended delay in responding to your application, it is very likely that the bank is still busy looking at the many applications it has received. When applying for a popular credit card, you could be at the end of a long list of hopeful holders.
Believe it or not, this is probably one of the most common reasons your approval/denial is taking so long.
When are the busiest times for credit card applications? Banks always experience increased demand in the weeks leading up to Christmas, when most people could use a little extra credit to fund their gift and celebration food and drink shopping.
This peak demand often extends well beyond New Year, when many card applicants are looking for a new piece of plastic to use on their summer holiday. Unfortunately, this coincides with the period when bank staff are themselves taking holidays, and the remaining employees in charge of card approval are overstretched.
You saved your application but never submitted it
Credit card application forms can be very long, so banks often let you save progress so you can return to it later.
You may have accidentally saved your form instead of submitting it, so if you really feel like you've been waiting a long time you may want to double check your application.
These setbacks are more common than people realise, but there is no ignoring the elephant in the room – there is a chance that you simply are not going to be approved.
If you have been patient and waited over one month to receive an answer about your application, you may need to take the initiative on your own.
What to do if you haven't been notified of your application's status
Banks should tell you as soon as they know if your application has been declined, but there are of course setbacks in that department as well.
Check your letterbox
It may well be the case that your application has been approved and your card posted, but you just haven't checked for its arrival yet.
Check your email and voicemail
It's quite possible that you provided the wrong telephone number on your application, forcing the bank to try and contact you via email.
If you aren't expecting an email from them, you may simply have missed it – or it may have ended up in your spam folder. Or perhaps the bank tried to call you and you failed to answer.
Call the bank and ask what's going on
Once you have considered all of the reasons discussed above, you might want to consider calling the bank and asking them directly about your application's status.
It is usually recommended that you do this only after you have considered all other possibilities. Banks are not interested in hearing from someone who has only been waiting a few days or someone who forgot to click on the submit button in the first place.
We've given you a whole lot of information to get your head around, but if you follow all this advice you will stand a much better chance of getting a speedy card approval.