Learn how to stake BUSD to earn return on investment.
Find out which exchanges have BUSD staking for Australians.
Step-by-step guide to take you through the process.
Staking a stablecoin like BUSD is a way to earn passive income yet simultaneously remove the uncertainty of the underlying token.
There are multiple ways to stake BUSD for people in Australia, but for most people, staking your BUSD will be most convenient at the Binance exchange. Scroll down to get started.
Don't let you're BUSD sit around idle
Where to stake BUSD

On website
Highlights
Sign up on Binance Australia to get a 100 USDT cashback voucher. Terms and Conditions apply.
World's largest crypto exchanges.
Buy, sell, trade, and stake 1,000s of crypto coins and trading pairs.
Zero-fee deposit via PayID or Osko from Australia.
---
Pros
It has some of the lowest trading fees out there. 0.1% for spot trading and 0.5% for instant buy or sell fees.
Credit card or debit card deposits are accepted.
Provides charting and trading tools suitable for advanced crypto traders.
Cons
The platform UI can be complicated to learn for new investors.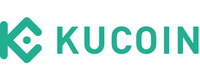 On website
Highlights
Safe and rapid Bitcoin purchase.
Multiple order types for all kinds of risk appetite.
Sign up and get a welcome gift.
---
Pros
Supports 600+ different coins.
Has low maker and taker fees, starting at 0.10%.
Opportunity to earn interest in your cryptocurrencies.
Cons
A limited choice of payment options is available.
How to stake BUSD
If you're thinking of earning rewards from your BUSD from Australia, this step-by-step tutorial will take you through the process.
Step 1: Select a staking method
The easiest way to stake BUSD is to use a crypto exchange – most likely the Binance exchange itself. This is the method we focus on in this article since it is very consumer-friendly.
If you do not want to stake on an exchange, you can look for a Defi platform which stakes BUSD (but this is much less suitable for beginners).
Step 2: Select an exchange
Many exchanges offer BUSD staking. We have listed a few of the well-known and reputable options above.
Before choosing where to stake, be clear on how much you can earn (the yield or APY), how long you need to stake for, and the cost for doing so.
Step 3: Send BUSD to your account
If you don't own BUSD tokens already, you can buy them at the exchange. If you already have BUSD in your wallet or account, they can be transferred to the exchange you choose and staked there.
Step 4: Set up the contract
The exchange acts as the operator of the staking pool. Rewards earned for staking your BUSD.
When configuring the contract, you'll need to decide how long you want the staking contract to last. A general rule of thumb is that the yield is higher the more you put in and the longer you stake for.
Be sure to fully understand the terms and conditions prior to putting your stake.
Pros and cons
Pros
Staking your BUSD can be an an easy way to make passive income instead of simply holding your assets. Yields increase the longer you stake.
Staking a stablecoin like BUSD is a way to generate income without worrying about the flucuations of the token itself, making it much less stressful.
It's possible to stake your BUSD for a short flexible period or lock it away for a longer period if you want.
Cons
Your BUSD will be inaccessible while staked.
APY is projected not guaranteed. It is based on previous performance.
FAQs
Is it worth staking BUSD?
The yield may not be worth it if you have a small amount of BUSD or only want to stake for a short period of time. Yields typically increase when staked for longer and to greater risk.
How much BUSD do you need to stake?
This is entirely up to you. It is generally possible to stake as little as a few dollar of BUSD on the Binance exchange with not upper limit. Tiering may apply to stablecoins where only the first $500 or $1,000 BUSD earns the headline APY. Amounts and terms vary.
Can you lose money staking BUSD?
Yes. Anything is possible in crypto. However, since it is a 1:1 asset-backed, well-regulated, non-algorithmic stablecoin issued by the leading crypto exchange, it would take a lot for it to fail.
Do you have to stake Binance USD on an exchange?
No. There are a number of independent DeFi protocols, Dapps and staking pools where BUSD can be put to use earning returns.