Most of the top crypto exchanges support deposits made via Apple Pay, giving you a convenient and secure way to buy Bitcoin.
For more about how it works and exchanges that support Apple Pay deposits, scroll down for our comprehensive guide.
Unsure about what exchange to use?
Where to buy Bitcoin with Apple Pay

On website
Finty may be compensated when you click on the link.
Highlights
Buy and sell popular digital currencies, keep track of them in one place.
Invest in cryptocurrency slowly over time by scheduling buys daily, weekly, or monthly.
Coinbase Australia is registered with AUSTRAC.
---
Pros
Get access to a wide variety of altcoins.
Start trading with as little as $2.
Advanced trading includes Market, Limit, Stop Limit, and Auction Mode orders.
Cons
Fees are higher compared to other exchanges.

On website
Coinmama
Highlights
Buy Bitcoin and Ethereum with a credit card, debit card, Apple Pay, or bank transfer.
Place your order and get your coins instantly.
Fast-track verification with excellent customer service.

On website
Highlights
Get started with as little as $10.
Sign up today and buy 50+ cryptocurrencies in minutes.
Make easy deposits and withdrawals, measure your portfolio's performance and keep track of all of your crypto in one convenient place.
---
Pros
Large selection of tokens to trade.
Earn rewards by staking eligible assets.
Access to a range of educational materials.
Cons
Limited options to fund your account.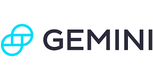 Highlights
Gemini Exchange makes it simple to research the crypto market, buy bitcoin and other cryptos, and build a portfolio for the future of money.
Set recurring buys and dynamic price alerts.
All crypto held online in Gemini's exchange wallet is insured and it uses the best-in-industry cold storage coverage with leading insurance providers.
---
Pros
Suitable for both beginner and advanced traders.
Supports multiple fiats and cryptocurrencies.
You can earn interest on your cryptocurrency balances.
Its mobile apps are highly rated.
Cons
The fee structure can be expensive for both small trades and higher volume trades.
First time buying?
How to buy Bitcoin with Apple Pay
Step 1: Find a crypto exchange that supports Apple Pay
First, you have to sign up with an exchange that accepts deposits made via Apple Pay. Here at Finty, you can quickly compare exchanges that have been vetted for their Apple Pay support.
Before deciding which exchange to use, there are various other things to compare apart from their support for Apple Pay deposits. Things like trading fees, tradable tokens, and fees to deposit and withdraw fiat should be considered.
Step 2: Complete the identity verification process
Once you have opened an account with an exchange, you'll need to confirm your identity. You will have to provide proof of identification, such as a driver's licence or passport. The exchange may ask for an image of yourself holding the physical ID.
Step: Decide how much to invest
With its bull runs and bear markets, investing in Bitcoin can be a risky venture. Invest only what you can realistically afford.
Step 4: Transfer funds to your account
To fund your account using Apple Pay, sign in to your exchange account on a device that supports Apple Pay and then select your chosen payment method for depositing funds.
Remember that although an exchange may support Apple Pay, the card funds are drawn from must allow crypto purchases. For example, you could have a credit card linked to Apple Pay. Even though the exchange accepts Apple Pay, the credit card issuer will block the transaction. Using an exchange that accepts PayPal deposits could be a workaround for this problem.
Step 5: Place an order
Configuring an order — especially an instant buy — is very easy on most exchanges. You may be able to configure a recurring buy or trigger order to execute when market conditions permit.
Step 6: Buy
After selecting the type of order you want to place, fill out and submit the order form to buy Bitcoin. Most exchanges will not allow you to submit an order without enough funds in your account.
Still not sure?
Pros and cons
Pros
More secure. Apple Pay has industry-leading security, obfuscating the details of the card used. If the exchange's security was breached, hackers would not get your actual card number.
Better for privacy. Apple Pay obfuscates your real card details, making it more difficult for data brokers to profile you.
No extra fees. There are no surcharges to use Apple Pay.
Convenient. Apple Pay allows you to make transactions very quickly.
Cons
Lack of support at crypto exchanges. Apple Pay doesn't work with every exchange, although support is improving.
How long does it take for funds to transfer using Apple Pay?
Funds should show up in your exchange account immediately — or within a few minutes — when you use Apple Pay.
Can I buy Bitcoin with Apple Pay anonymously?
You can buy Bitcoin anonymously with a peer-to-peer exchange, such as Paxful, that supports Apple Pay deposits.
Can I buy other cryptocurrencies with Apple Pay?
Yes, you can buy other cryptocurrencies with Apple Pay. Once you have funded your account, choose whatever cryptocurrency it is you want to buy instead of Bitcoin on the order form and proceed as usual.