Independent Reserve was founded in 2013, making it one of Australia's earliest crypto exchanges.
AutoTrader makes it easy to make recurring buys and dollar cost average.
TradingView charts for analysis.
There are many cryptocurrency exchanges in Australia. Independent Reserve wants to provide investors with a seamless and secure fiat-to-crypto exchange.
With a long history and a stable trading platform, is it the crypto exchange that best suits your needs? Read on to see what it has to offer.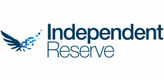 On Independent Reserve's website
Independent Reserve
Highlights
Instant deposits 24/7 via Osko/PayID.
Fee-free deposits are available. Trading fees from 0.5% down to 0.02%.
Invest in crypto for your SMSF and get detailed reporting for ATO compliance.
What is Independent Reserve?
Independent Reserve is an exchange founded and developed in Australia. Hundreds of thousands of users use it to buy and sell cryptocurrency.
Members can trade some of the most popular cryptocurrencies with TradingView charts and analysis enhancing the overall experience. Trading fees are competitive against the market.
Is it safe?
We have been unable to find any evidence of Independent Reserve having ever been hacked or compromised.
Independent Reserve Pty Ltd (ABN 46 164 257 069) is AUSTRAC-regulated and a certified and audited member of Blockchain Australia.
Several industry standard security measures are in place.
Digital assets are stored in cold offline wallets as a means of minimising the risk of theft.
Accounts are protected by two-factor authentication against brute-force attacks.
Who is Independent Reserve aimed at?
Independent Reserve has a reputation for being one of the best, and most trusted exchanges in Australia (and New Zealand). It has more than 200,000 members.
Many of its cryptocurrency pairs are calculated in AUD as the main fiat currency. However, you can also view all of the cryptocurrency pairs in USD, NZD, and SGD, although AUD is selected by default.
Their platform is suitable for beginners with a bit of a learning curve. More experienced traders will have no issue with the trading platform, although it does lack support for some of the more exotic crypto trading instruments.
Tradable assets
As well as the mainstays of Bitcoin (BTC) and Ethereum (ETH), Independent Reserve supports:
Dogecoin (DOGE)
Bitcoin Cash (BCH)
Polkadot (POT)
Tether (USDT)
Ripple (XRP)
Cardano (ADA)
Chainlink (LINK)
Etc.
A full listing is available on their website.
Funding your account
To set up your account and deposit AUD using Osko/PayID, you need to log into your Independent Reserve account, select accounts at the top of the page, and in the account balance table, in-line with AUD, click on the deposit option.
A modal will display your Independent Reserve PayID email address or a unique PayID email address.
Using your mobile banking app or internet banking, proceed to pay someone by email address, enter Independent Reserve's PayID email, then enter the amount you would like to transfer. If you have a unique reference code, this is where you can paste it.
Once the transfer has been successfully cleared from your bank, your AUD balance will be updated.
Notable features
Several features stand out for Independent Reserve.
AutoTrader
Independent Reserve's AutoTrader enables users to implement automated cryptocurrency trading strategies from their strategy library. It is free to use.
SMSF
Invest in cryptocurrencies with a Self-Managed Super Fund.
Tax estimator
Estimate how much tax you owe on the crypto investments in your portfolio using a tax estimator developed by KPMG.
OTC trades
If you want to make a large trade, Independent Reserve's OTC (Over The Counter) service can help. Ideal for SMSFs, institutional clients, and high net-worth investors.
Fees
In terms of commission, Independent Reserve's fee can be as low as 0.02% based on the rolling 30-day trading volume.
Fees to withdraw funds vary. AUD withdrawals are free, while NPP instant AUD withdrawals cost $1.50. International or non-AUD withdrawals cost $20.00.
Each cryptocurrency has its own withdrawal fee.
Pros and cons
Pros
Highly trusted and reputable due to its high level of transparency.
Cold storage wallets to store your assets safely.
Built-in tax calculator makes it easier to file your tax return.
Set up your SMSF and invest in crypto for your retirement.
Cons
Limited selection of cryptocurrencies compared to other exchanges.
Other exchanges have cheaper trading fees in comparison to Independent Reserve.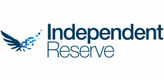 On Independent Reserve's website
Independent Reserve
Highlights
Instant deposits 24/7 via Osko/PayID.
Fee-free deposits are available. Trading fees from 0.5% down to 0.02%.
Invest in crypto for your SMSF and get detailed reporting for ATO compliance.
Alternatives
A number of exchanges offer a competitive alternative to Independent Reserve, including these from Australia and abroad.
Swyftx. Popular low-cost Australian exchange. Trade more than 260 cryptocurrencies with a secure wallet.
CoinSpot. Another Australian exchange offering an easy way to trade a range of coins and altcoins.
eToro. Best known for its social trading platform, eToro also offers crypto trading and staking. Practice with a demo account.
CoinJar. Trade, store and spend cryptocurrencies. Spend using a virtual or physical debit card.
Cointree. Australian exchange. AUSTRAC-regulated.
Digital Surge. Australian exchange. Deposit Australian dollars (AUD). Buy over 270 cryptocurrencies.
BTC Markets. Longstanding Australian crypto exchange based in Melbourne. Offers staking.
Coinbase. One of the world's biggest exchanges. Listed on the NASDAQ. Very popular, but unclear fee structure.
Comparisons
How does Independent Reserve compare against a specific competitor? These side-by-side comparisons make it easy.
FAQs
Does Independent Reserve have a demo account?
No.
Do I need a crypto wallet with Independent Reserve?
The exchange itself does have an online wallet that you can use when you create the account. You are not required to have your own cryptocurrency wallet.
Verdict
Independent Reserve is a strong contender for the typical Australian investor who just wants to diversify into crypto. They support the main crypto tokens — Bitcoin, Ethereum, and so on — and have competitive fees. Their AutoTrader feature is useful for passive investors to "fire and forget" with dollar cost averaging over time.
More advanced traders will appreciate the ability to invest into their SMSF, access to an OTC trading desk, and the tax calculator.
However, traders who want exposure to staking, altcoins, NFTs, and DeFi will have to look elsewhere.
On Independent Reserve's website
Disclaimer: The views expressed in this article are those of the writer's alone and do not constitute financial advice. Advertisers cannot influence editorial content. However, Finty and/or the writer may have a position in the cryptocurrencies mentioned. Finty is committed to providing factual, honest, and accurate information that is compliant with governing laws and regulations. Do your own due diligence and seek professional advice before deciding to invest in one of the products mentioned. For more information, see Finty's editorial guidelines and terms and conditions.