KuCoin was launched in 2017 and offers hundreds of cryptocurrency tokens for investors.
It has a reputation for having low fees, a strong user base, and advanced trading features.
Learn about KuCoin's most noteworthy features including futures trading, crypto trading bots, and more.
KuCoin is a low-fee cryptocurrency exchange that allows traders to get access to several interesting features. Since its launch in 2017, it has developed an impressive offering in terms of services, which include futures trading, margin trading, and customisable trading bots.
It has positioned itself as a truly international exchange, with offices across the globe, from Singapore to Hong Kong. KuCoin's reputation is solid.
If you are interested in trading crypto on KuCoin, find out everything you need to know in our detailed review from a real customer, from what you can trade to its safety record. Let's dive in and see what KuCoin can do.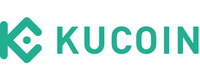 On website
KuCoin
Highlights
Safe and rapid Bitcoin purchase.
Multiple order types for all kinds of risk appetite.
Sign up and get a welcome gift.
---
Pros
Supports 600+ different coins.
Has low maker and taker fees, starting at 0.10%.
Opportunity to earn interest in your cryptocurrencies.
Cons
A limited choice of payment options is available.
What is KuCoin?
KuCoin is one of the largest cryptocurrency exchanges in the world. Its popularity has been driven by the impressive range of services and features it now offers. Users can buy hundreds of cryptocurrency tokens with low fees as well as trade crypto with top fiat currencies, including AUD.
Is KuCoin safe?
KuCoin isn't regulated by a national licensing body, but this does have the added benefit of allowing you to trade cryptocurrencies without supplying an ID.
That said, not applying Know Your Customer (KYC) procedures does mean a daily withdrawal limit of 1 Bitcoin — not an issue for most traders.
Security protocols at KuCoin include micro-withdrawal wallets, encryption, dynamic multi-factor authentication, and even dedicated internal risk control departments, which are responsible for overseeing day-to-day data operations and follow specific, strict security standards. This makes KuCoin a solid exchange in terms of safety.
I can personally confirm that KuCoin is particular about who can log in. In addition to the standard 2FA authentication, they also use a recaptcha, which is presumably used to block bad bots.
However, even with industry standard security practices in place, hackers compromised KuCoin in October 2020 and made off with more than US$150 million in digital assets.
KuCoin acted quickly and recovered 84% of the stolen tokens. It covered the remaining losses through its own capital and insurance fund. This proactive stance and KuCoin's assurance that anyone affected will be compensated has earned it the respect of its customers.
Who is KuCoin aimed at?
KuCoin is a global cryptocurrency exchange, which means that it does not target a specific demographic. It accepts customers from many countries and provides easy access to crypto trading for all classes of investors.
While beginner users will experience a bit of a learning curve — which has improved a lot after their UI update — KuCoin has been well designed and offers enough functionality for everyone up to advanced level traders.
Passive investors will be particularly interested in their automated trading bots, which can be customised depending on what you want to trade and what your appetite for risk is.
Tradable coins
KuCoin lists more than 600 cryptocurrencies and more than 1,000 cryptocurrency pairs, from giants such as Bitcoin (BTC) and Ethereum (ETH) to altcoins such as Solana (SOL), Shiba Inu (SHIB), and Dogecoin (DOGE) among others.
Exchanges like Swyftx and Digital Surge offer a broad choice of coins, but KuCoin's coin listing is very substantial indeed and means you can do more in one place without having to waste time and money moving tokens around wallets just so you can trade.
For advanced traders interested in more complex financial instruments or automated trading, KuCoin offers futures, trading on margin, customisable automated trading bots, etc. It's a bevy of functionality that's hard to beat.
Apps
Advanced apps have been developed by KuCoin for both Apple and Android platforms, iPhone and iPad, with regular updates.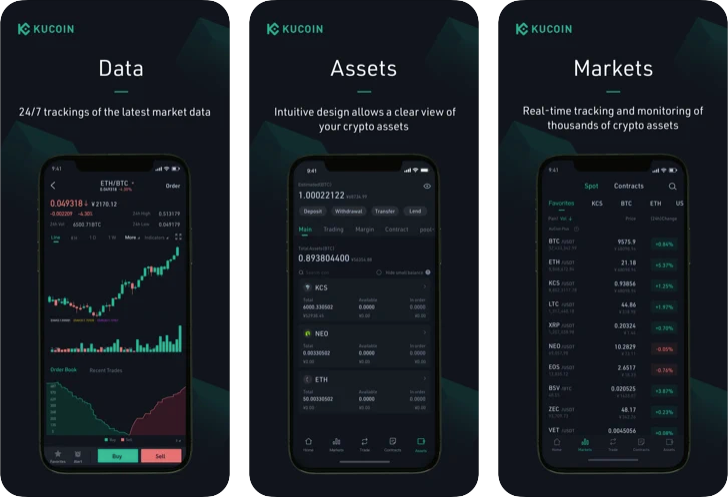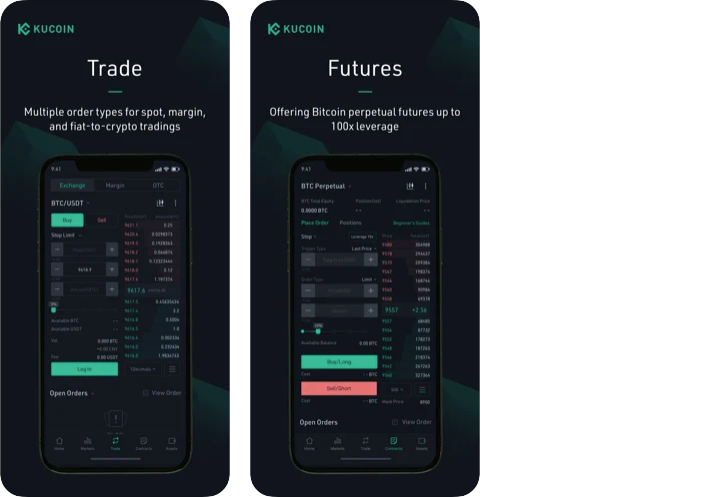 Authentication and 2FA
Since you'll be logging into KuCoin regularly to make trades or check the performance of your coins it needs to be easy. Logging into KuCoin is done on desktop or mobile app (iOS and Android). They provide 3 different ways to login: mobile number; email; or QR code which will fire up your app. It is advisable to activate 2FA.
Security into your KuCoin account is also of paramount importance given they were hacked into in 2020. However, if you do set up 2FA, be prepared for what I found to be a confusing interface because — at first — it was far from clear what I needed to enter: my phone number or a code? Even now, having used the service for some time, it can be slightly confusing.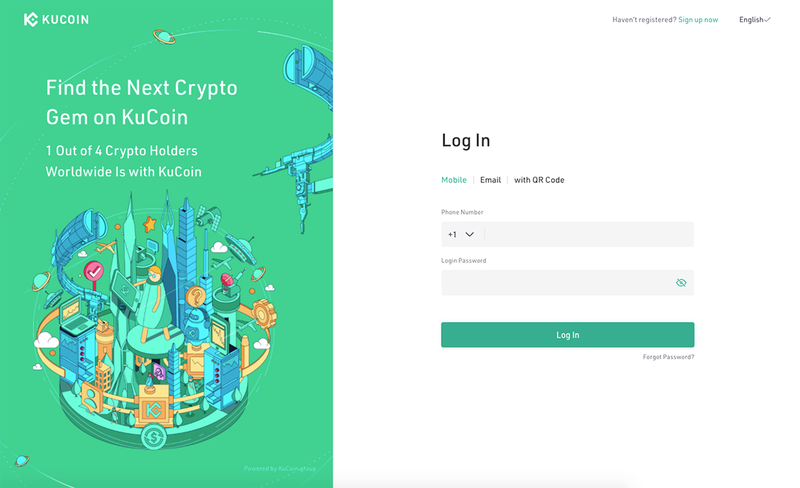 Funding your account
In order for you to fund your account with cryptocurrency, you will need to log in to your account, and on the web version of the exchange, navigate to the top right corner of the screen and find "Asset," after which you can click on "Main Account (Deposit & Withdraw) form the dropdown menu.
Next, you need to click on "Deposit" on the left side, select the coin and the account you want to deposit and search for the coin's name directly. Now, copy your deposit address, and paste it into the withdrawal platform. Then, you can deposit coins into KuCoin's account.
On November 2, 2021, KuCoin announced the launch of the KuCoin Fiat Account, which now grants users access to deposit USD to KuCoin using a credit card or a debit card. Prior to this, users could only deposit crypto.
Notable features
There are several features that make KuCoin stand out compared to other cryptocurrency exchanges.
Staking
Users of the KuCoin cryptocurrency exchange can earn passive income by staking their crypto assets. Specific cryptocurrency tokens can be staked to help validate the network and keep it secure, where you earn rewards when you stake your tokens for a specific time period.
Compared to savings accounts, staking is a very appealing alternative with higher yields. However, it's important to note that your crypto is inaccessible while staked. If the market crashed, you would not be able to sell and take profit.
Trading bots
More than 5 million trading bots have been set up on KuCoin. Once configured, they automatically buy or sell cryptocurrency in order to generate yield. Unlike you, bots can trade all day, every day. You can configure more than one bot, so for example, one could trade BTC and USDT and another could trade BTC against an obscure altcoin. I've set up several bots and found it to be easy and profitable.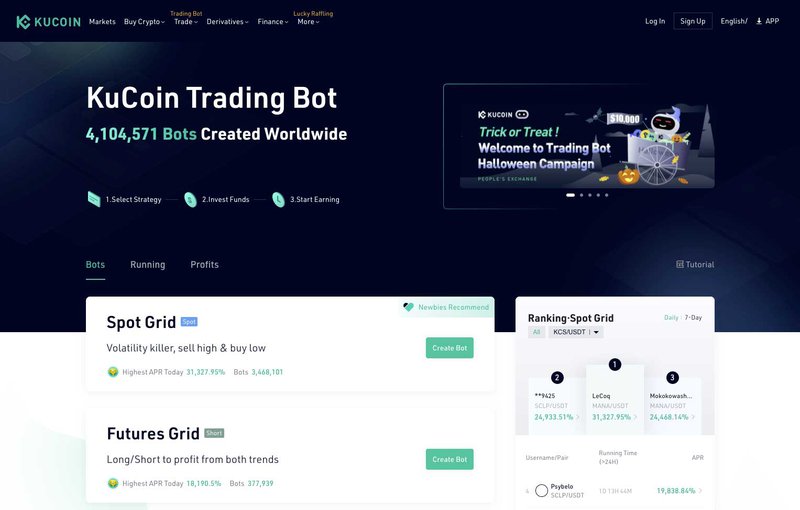 Margin trading
Margin trading allows you to long or short a specific amount of Tether (USDT), BTC and ETH denominated market pairs, with up to 10x leverage. These pairs can include top cryptocurrencies, and unlike futures, margin trading occurs directly on the spot exchange.
Note that trading on margin can exacerbate losses and should only be used by experienced traders who understand — and can afford — the risk involved.
Futures
Initially, KuCoin launched what was known as KuMEX. In June 2020, KuMEX rebranded to what we know today as KuCoin Futures. This is an advanced cryptocurrency trading platform that offers a variety of leveraged futures that can be bought or sold in cryptocurrencies. One annoying feature of it: once you are in KuCoin Futures section, it's hard to navigate back out of it to use another service. Minor, but frustrating.
Maker and taker fees
KuCoin's fee to make a trade on the exchange is 0.10%. However, the fee to withdraw will depend on what cryptocurrency you are taking out.
Note that KuCoin has a tiered trading fee discount schedule, so the larger your 30-day trading volume, the lower the fees charged will be. They start at a 0.10% maker fee and a 0.10% taker fee, but can drop to as low as 0.0125% maker fee and a 0.03% taker fee.
Pros and cons
Pros
KuCoin has low maker and taker fees, starting at 0.10%.
Easily set up automated trading bots to generate a yield on investment.
Earn cryptocurrency by staking on the exchange.
Practice trading with their demo account, called the KuCoin Sandbox.
The customer support is exceptional.
Cons
It does not have a licence for Australia, and it is not a regulated exchange.
A limited choice of payment options are available.
The user interface can be difficult for newcomer traders to get accustomed with.
Alternatives
Swyftx. A popular Australian-owned exchange that is very easy to use and offers a large range of tradable coins and staking.
CoinSpot. Aimed at beginner to intermediate traders. Purchase multiple tokens with a single transaction without multiple fees. Based in Australia.
Coinbase. Founded in 2012, Coinbase is regulated and licensed. Coinbase Pro, its more advanced service, offers a wider choice of altcoins and reduced fees.
Binance. The largest crypto exchange in the world stage. Almost every coin imaginable listed for trade. Staking. Futures. Complex and simple charts.
Gemini. This excellent exchange has a large user base and accepts beginners and advanced traders. It is licensed by the New York State Department of Financial Services (NYSDFS).
Comparisons
See how KuCoin rates against its leading competitors in Australia:
FAQs
What KYC does KuCoin perform?
KuCoin implements partial KYC, meaning you will not be required to complete the verification process unless you exhibit suspicious activity. Additionally, there is a withdrawal limit of 1 BTC for accounts that do not complete KYC, which increases to 200 BTC daily when KYC is completed.
Is there a demo account?
KuCoin does indeed offer a demo account for users and individuals who are new to trading. Users can log in to their demo trading account and practice in the KuCoin Sandbox before shifting into the real trading environment.
Is KuCoin insured?
KuCoin partnered up with Onchain Custodian to secure the cryptocurrency assets that are stored on the exchange. Assets stolen in their 2020 hack were covered.
Do I need a crypto wallet with KuCoin?
You will need a cryptocurrency wallet to deposit and withdraw cryptocurrencies from the KuCoin exchange. Another option is the KuCoin wallet, but private wallets are recommended for the highest level of security.
Verdict
Although there are legitimate concerns that KuCoin is not regulated like other exchanges in Australia, it is an interesting exchange with a comprehensive package of features that set it apart.
I really enjoyed configuring a trading bot, which worked as planned. The user interface does take some adjustment though — at least it did for me — but their trading fees and choice of tradable coins more than compensate for the learning curve.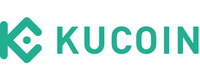 On website
KuCoin
Highlights
Safe and rapid Bitcoin purchase.
Multiple order types for all kinds of risk appetite.
Sign up and get a welcome gift.
---
Pros
Supports 600+ different coins.
Has low maker and taker fees, starting at 0.10%.
Opportunity to earn interest in your cryptocurrencies.
Cons
A limited choice of payment options is available.
Disclaimer: The views expressed in this article are those of the writer's alone and do not constitute financial advice. Advertisers cannot influence editorial content. However, Finty and/or the writer may have a position in the cryptocurrencies mentioned. Finty is committed to providing factual, honest, and accurate information that is compliant with governing laws and regulations. Do your own due diligence and seek professional advice before deciding to invest in one of the products mentioned. For more information, see Finty's editorial guidelines and terms and conditions.