Bank vaults. They have been a symbol of secrets, wealth and the unknown for centuries. What do we have that is so valuable to us, or others, it needs to be encased in steel and kept under lock and key? Breaching the secure constraints of a bank vault has fueled many a Hollywood movie plot and this speaks to our innate curiosity and greed.
But what happens to them when they no longer serve their original purpose? Built to be indestructible, they often survive long after the buildings which house them. Many creative individuals have played off of our fascination with them and dreamed up new uses for these marvels of impenetrable steel.
Below we look at 10 of the most interesting examples of abandoned bank vaults.
Bodie Bank, Bodie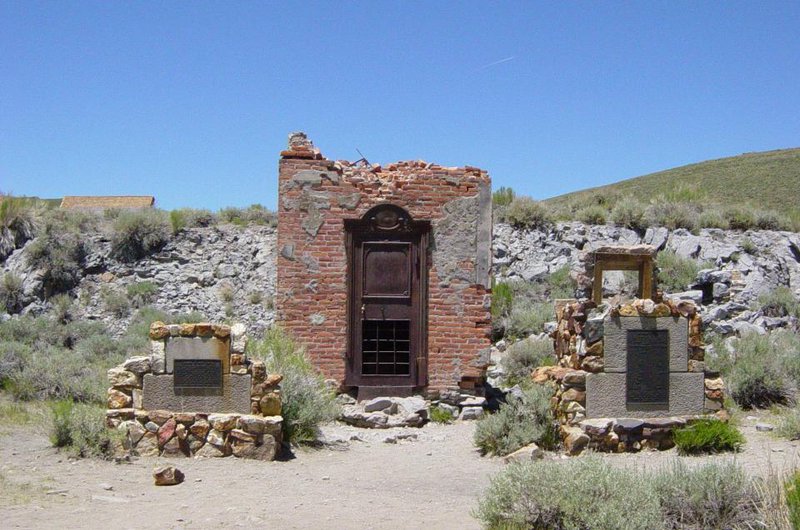 Owned by J.S. Cain, the Bodie Bank was the heart of the town of Bodie, California. Cain bought the bank in 1890 from E.L. Benedict after earning his fortune and set about building and investing in the town of Bodie. Most of the town, including the bank was levelled in a fire in 1932. The bank vault is one of the few remains. The safe and its contents are still there. What do you think might be inside?
Cook Bank, Rhyolite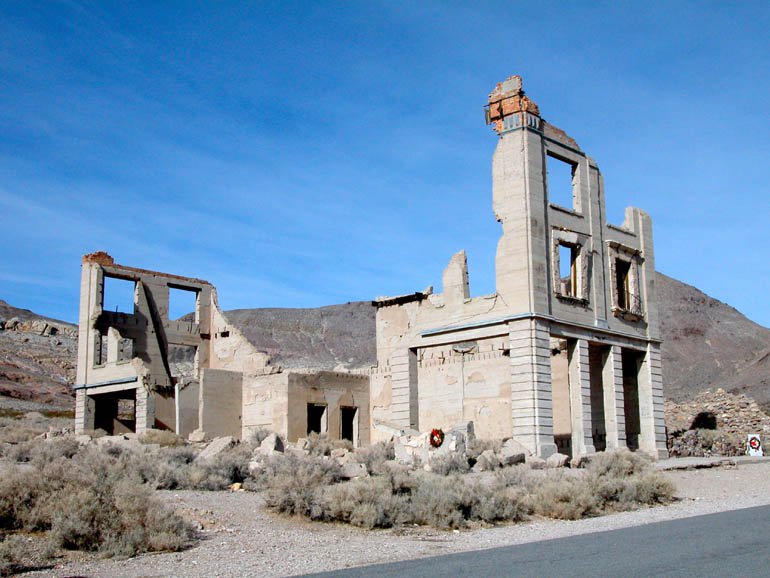 The three-storey Cook Bank is one of the best surviving buildings in the ghost town of Rhyolite near Death Valley. Built at a staggering cost of $90,000, Cook Bank was an impressive building in its heyday. The bank featured four floors, Italian marble stairs, imported stained glass windows and time-locked vaults in the basement. The four walls of the bank vault, above, are still intact. The town was completely abandoned by 1919 and the buildings were left to wither and decay, much like the dreams of the gold rush era.
National Provincial Bank, Cardiff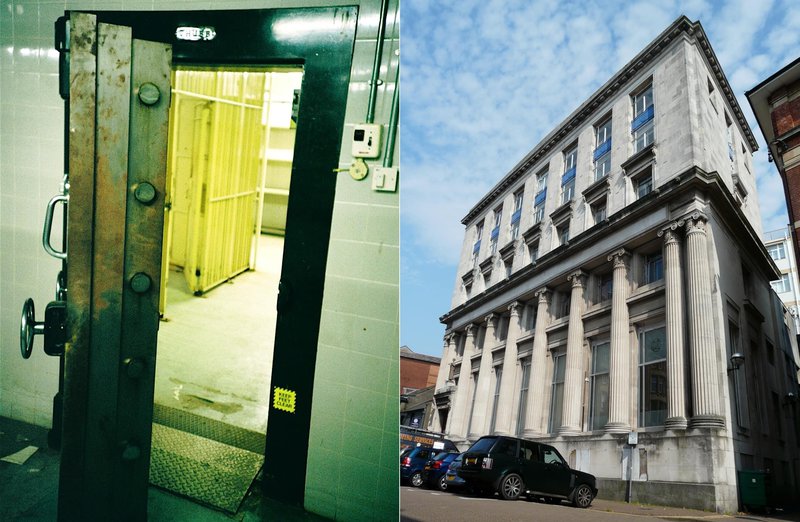 Construction began on the National Provincial Bank in 1924 finishing up by 1927. This Grade-II listed building is in the heart of Cardiff Bay and was a Natwest Bank branch until 2002, when it closed. In the basement are extensive underground vaults. The historic building is now used for office space, but is also frequently used as a filming location including shoots for Doctor Who and Torchwood. Who knows what's lurking around the corner?
San Diego Trust and Savings Bank, San Diego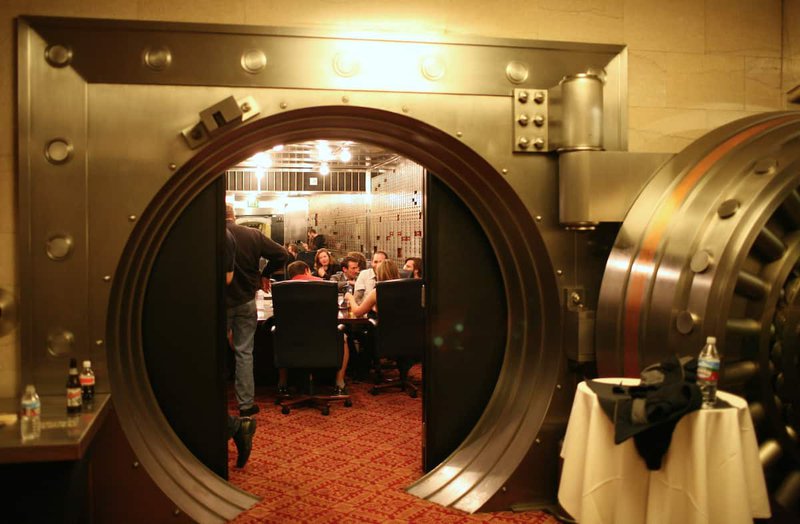 VaultCamp was a 'Geek Party' held as an independent ETech 2007 afterparty held in an old walk in bank vault, used for safety deposit boxes at the former San Diego Trust and Savings Bank, now the Courtyard by Marriott San Diego Hotel. The building is a former 1920′s bank, now restored in all its glory it is used as a hotel, including the Vault Meeting Room and Safe Deposit Meeting Room.
Dick Doherty's Beantown Comedy Vault, Boston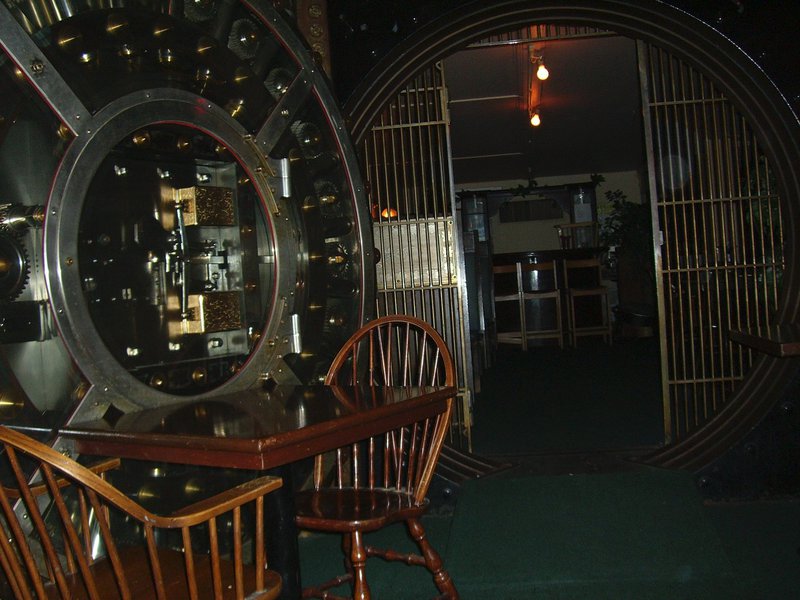 This brings new meaning to the expression "laughing all the way to the bank". Dick Doherty's Beantown Comedy Vault is in the basement of Remington's Bar and Restaurant. The comedy club is in the basement of a remodelled bank and has a 12 foot vault door as a feature. Open since 1987, it has been a launching pad for some of America's top comedians. If you're heading to Boston, it's definitely worth checking out.
Yorkshire Bank Sorting Office, Leeds

Urban Exploration, or urbex as it is sometimes referred to, is the exploration of normally unseen and off-limits industrial and urban facilities. While some might argue that this is trespassing by another name, devotees see it as an exploration of their urban surroundings and a reclaiming of heritage – especially abandoned buildings such as the Yorkshire Bank Sorting Office in Chapel Allerton, Leeds. When it turns up amazing two-storey walk-in bank vaults, like this exploration did, it must be a pretty amazing experience.
Dominion Bank Building, Toronto

One King West is today a luxury hotel and condominium complex; however in its heyday it was the glorious Dominion Bank Building. Built in 1914, it was one of the most impressive banking buildings in the British Empire. The bank's original vault lies at the bottom of wide marble staircase which lead from the personal banking area. It was, at the time of its installation, the largest and best-equipped bank vault in all of Canada.
Silver Vaults, London

The Chancery Lane Safe Deposit started renting out strong rooms to London's wealthy citizens in 1876. It was a secure place where they could store their silverware, personal documents and jewels. By the time of the Second World War, most of their customer base was silver merchants who needed somewhere secure to store their goods. As word spread, it became a 'must-visit' place for people looking to buy quality silver goods and it has operated as the London Silver Vaults since 1953.
Bloc 11 Cafe, Somerville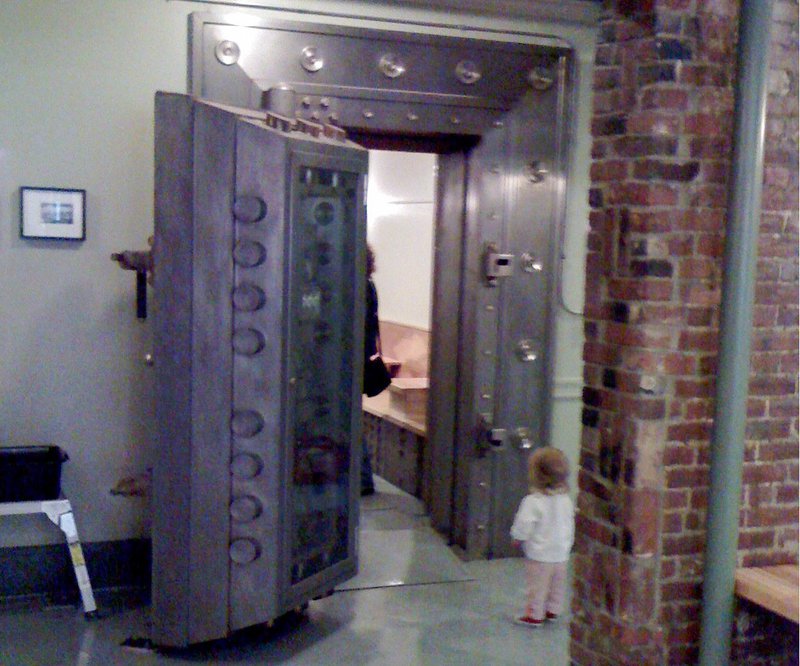 Bloc 11 Cafe, in Somerville MA, is in a vacant bank building on Bow Street, including its abandoned vaults in which you can sit and sip your cappuccino. Opened in October 2007 after an extensive renovation of the abandoned site, it has recently been voted as one of the "Best U.S. Coffee Bars" by Food and Wine Magazine. Enjoy a varied menu of soups, sandwiches and coffees while gazing around at the safety deposit boxes and wondering what secret treasures they once held.
Coutts Bank, London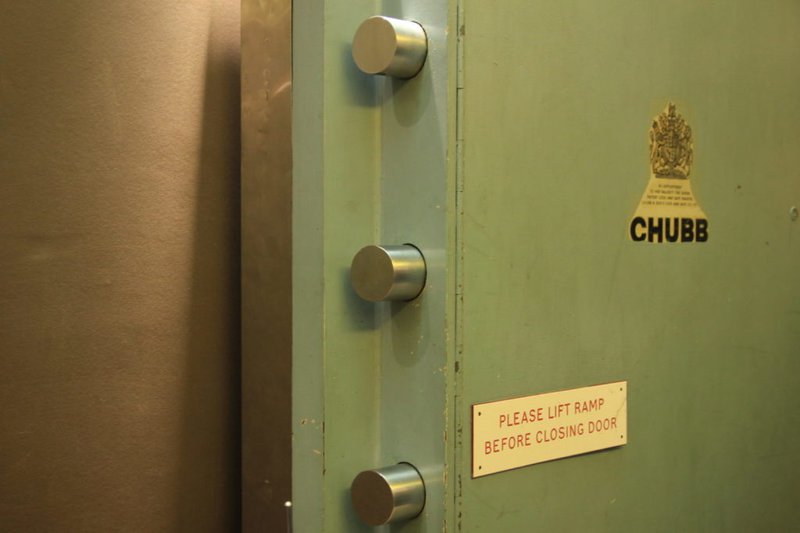 The Hard Rock Vault is located underneath the Hard Rock Cafe's London Rock Shop in a building which used to house the Coutts Bank, which stored the Queen's treasury. Now it holds some of the most valuable of the 70,000 items of rock and roll memorabilia the Hard Rock possesses. Items like Madonna's bustier from her 1990 Blonde Ambition tour and the harpsichord used by the Beatles to record Lucy in the Sky with Diamonds are perhaps even more valuable than the Queen's treasury!