Down Under. The very idea of Australia conjures up images of red soil, vast empty spaces and sweltering heat. An inhospitable climate that requires something more than the average clad bungalow. To live in this land you need a house to stand up to the year round demands of the Outback; a proper Aussie home.
Think of the miners, the bushrangers and swagmen who have become popular through folklore and song, the true Outback Australian. These are their homes.
Wolston House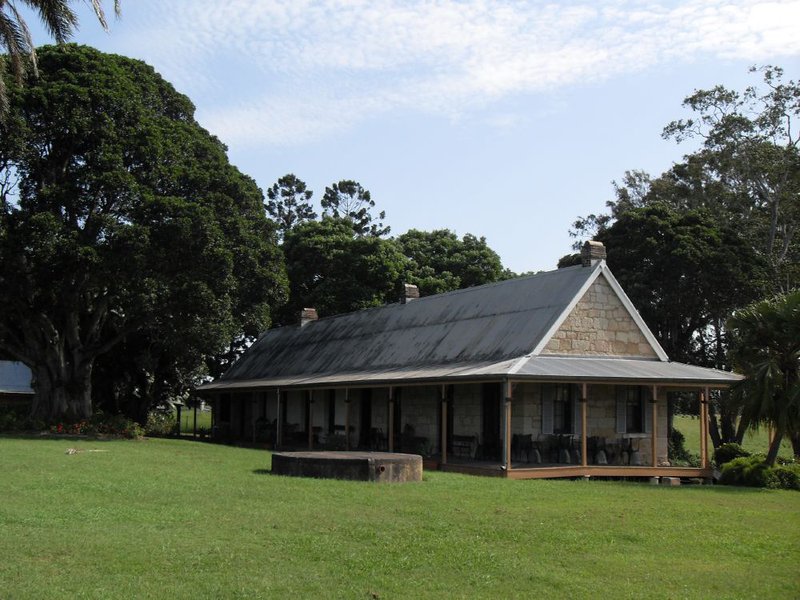 As early as 1852, stone and brick farmhouses were being built throughout Australia, such as the historic Wolston House. One room wide, it is linked by a verandah with cellars and a dairy located beneath. Though this house was originally built in quite a rural setting, today it is only 20 minutes from Brisbane, so not quite the Outback, but it does demonstrate the kind of building which was taking place in the 19th century.
Mount Isa's primitive tent houses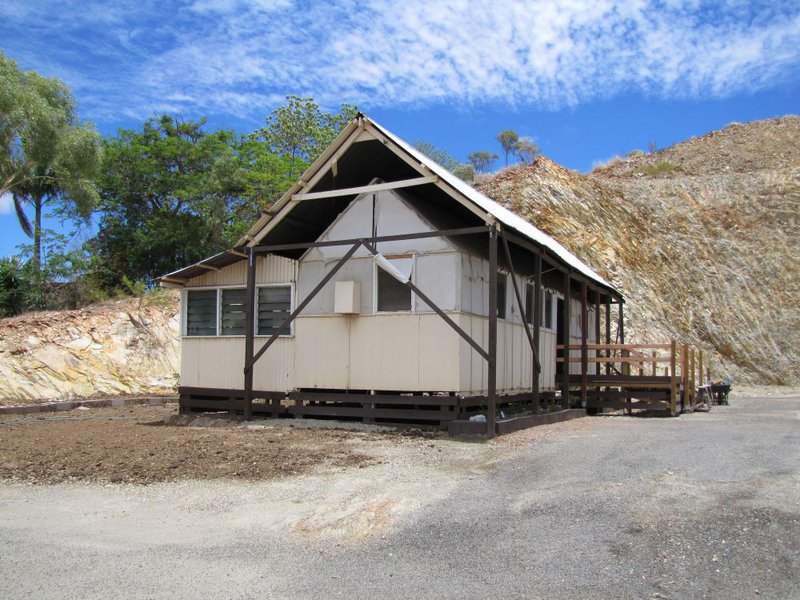 In some instances, 'homes' could be defined as simply a roof over one's head. The Mount Isa Tent House is an example of this. This was a common type of housing for mining workers in the 1930s in Mount Isa. It was essentially a canvas tent with a corrugated metal, free-standing roof built over top of it. Sometimes there were walls built around it with space left between the outer wall and the canvas in order to allow air to circulate.
Coober Pedy's underground homes carved from rock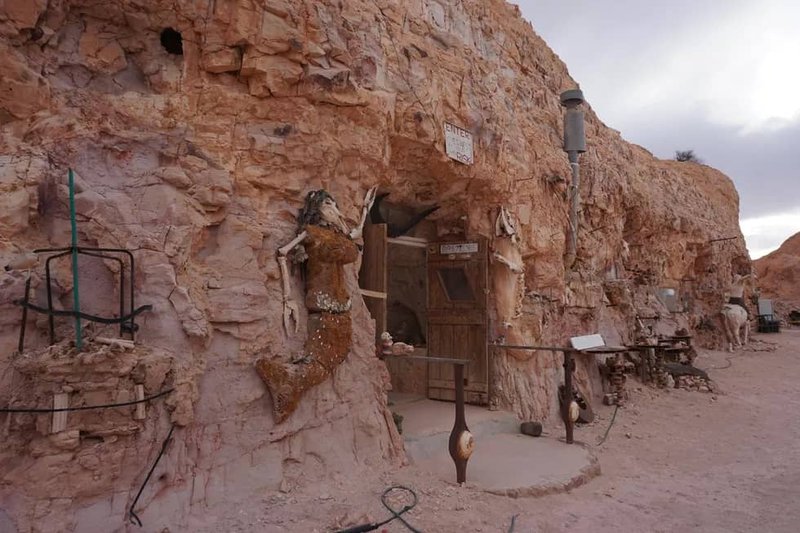 Then there are homes dug straight into the earth. A Dugout or Pithouse is actually well suited for the climate of the Outback. Often built into the side of a hill, the rock is simply carved out to accommodate a living space. While they began as humble abodes, some rather elaborate dugout homes can now be found.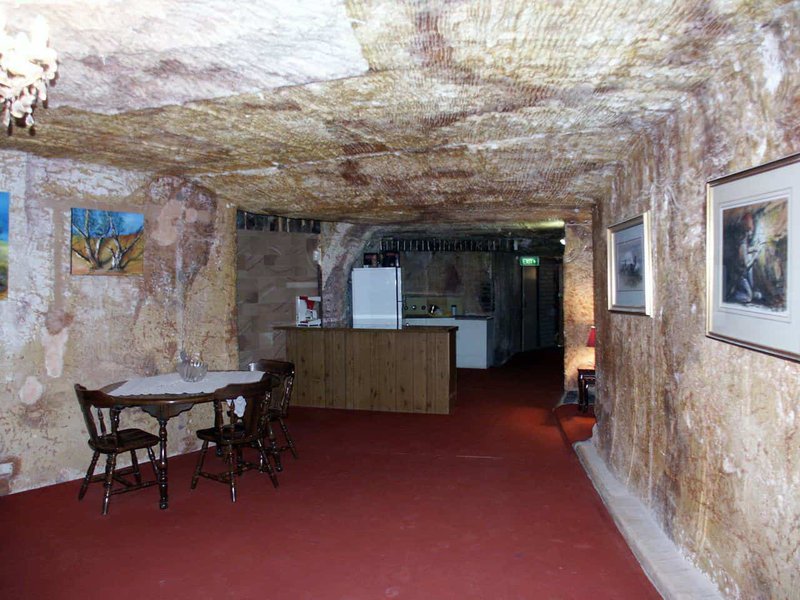 Coober Pedy is a small mining town in northern South Australia. The town has fewer than 2,000 residents and is known as the opal capital of the world. It is equally famous since most of its residents live underground. With scorching daytime heat, it makes sense to seek shelter in the porous rock.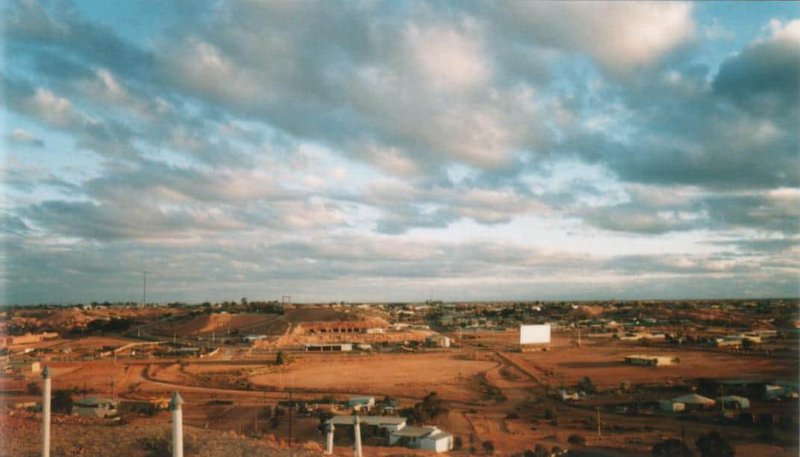 Not much grows in Coober Pedy – the only tree to appear in the town was made out of welded scrap iron! But there are plenty of high quality opals which attract miners to work in the town.
Summer temperatures can routinely exceed 40 degrees Celsius. Encased in earth, the homes keep a natural cool temperature without the use of air conditioning.
Faye's Home, carved by hand, includes three bedrooms, living room, bar, wine cellar, billiard room and swimming pool! Her home is still lived in, but if you knock on the door and pay a small admission charge, they will tour you around.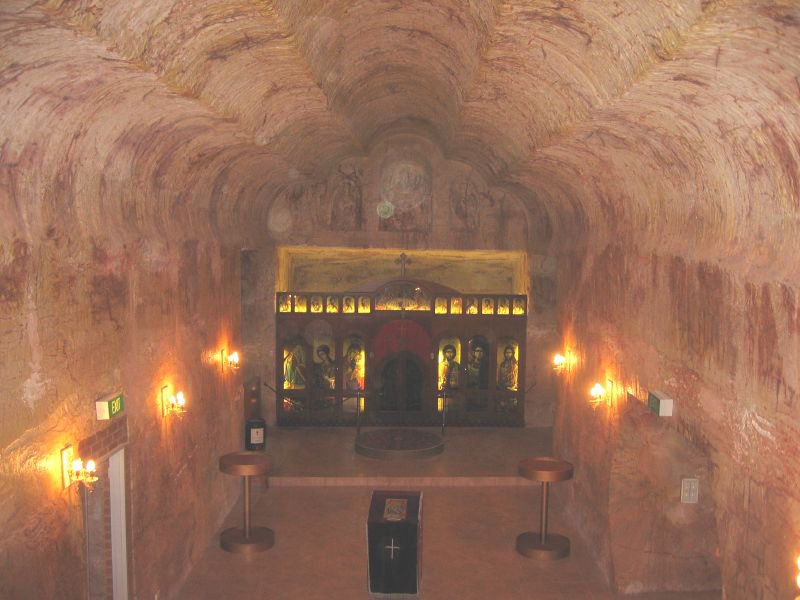 The local rock of Coober Pedy is sandstone, which is both strong and durable but also very easy to carve. This has allowed elaborate designs to be created, such as the vaulted ceiling of the Serbian Orthodox Church in Coober Pedy – one of several churches in the town.
There is also an underground art gallery with some of Australia's top artists exhibiting and some impressive locally mined opals on display. This certainly must be one of the most unique galleries in the world.
Whether Cattle Station, Tent House or Dugout, these homes have all met the demands of Outback life and have helped propel the myth of the Australian Outback.