$50,000 goes a long way when you aren't constrained to Australia.
Alpine chalets, beachfront villas, and family-sized homes all available.
No doubt there will be a few reading ready to point out the error in the title. Surely, it's a mistake? Homes for less than 50K? No way! But yet, it's true.
Since the global financial debacle of 2008, it's shocking how many homes are available for sale for under US$50,000, especially in the US where the housing market was hit hardest. Across the States it's now relatively easy to find affordable homes and get quite a bit for your money into the bargain. Unfortunately, it's usually as a result of some poor soul having had their home repossessed following foreclosure. And while some of the homes on offer require a lot of creative flair and vision to make them inhabitable again, others are in such a good state they're an absolute steal. Here, we share a handful we've found with you.
And in case you're tempted to buy elsewhere, we also show what you could get for your 50K in other parts of the world. Happy house hunting!
Northlawn Street, Michigan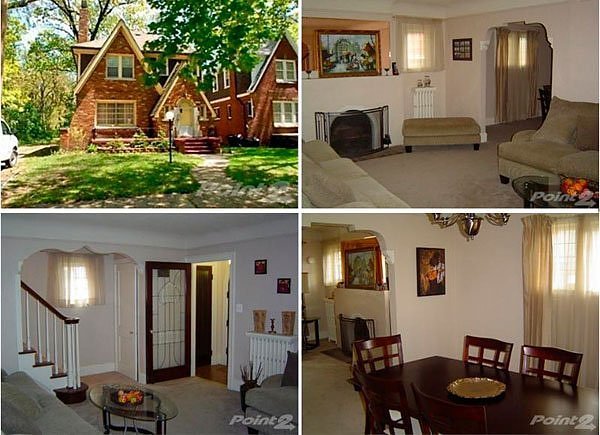 Price: US$50,000
Details: trulia.com
This attractive three bedroom, two bathroom home in Michigan covers 1512 square foot. It has a large, open plan living and dining area, with good sized bedrooms. There's also an eat-in kitchen, which could do with a revamp but that's not too much to ask considering the initial outlay. Windows and doors are decorated with leading, giving the house a touch of old world charm, but it's the gardens and leafy surrounds that make it so appealing. Definitely one for someone with green fingers, or a love of suburbia.
Cody Drive, Wyoming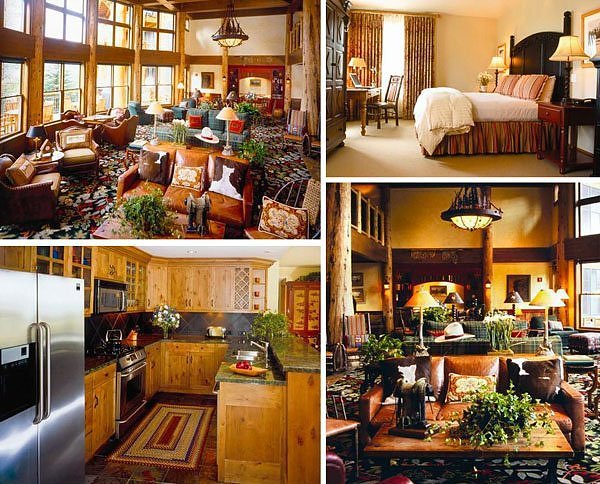 Price: $45,000
Details: primelocation.com
Located about 12 miles northwest of Jackson, is one of the most popular ski resorts in Wyoming, Teton Village. An opportunity has come up to own part share of one of the two bedroom, two bathroom apartments within the resort on a basis of full occupancy one week in the summer and one in spring. Perfect for those who enjoy frolicking around in the snow, the resort benefits from ski-in, ski-out facilities, full time concierge and valet, fitness centre and certain privileges reserved only for resident/owners – full use of the first class amenities in the Teton Pines Country Club, which includes two free lift passes every day during the ski season.
Cape Coral, Florida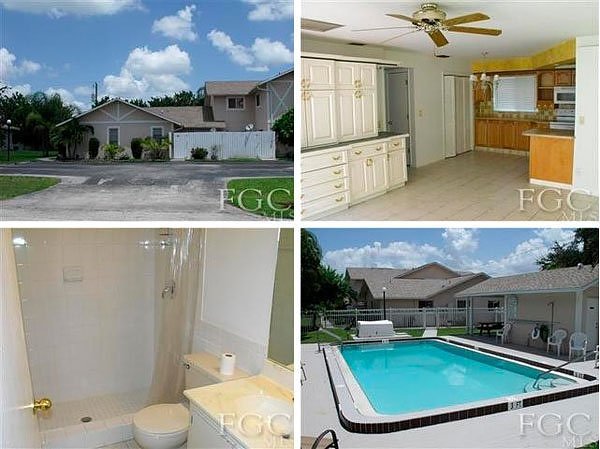 Price: $39,875
Details: Adrian Waring Real Estate
With more miles of canals than any other city in the world – yes, even Venice – Cape Coral in Lee County, Southwest Florida is a haven for those who crave to live closer to the water. This 24-year-old condo has two bathrooms and two bedrooms and needs a little TLC to bring it into the 21st century but would equally suit someone looking for a holiday home. The shared pool is certainly a draw, making it a good choice for aquatic lovers.
Forrer Street, Detroit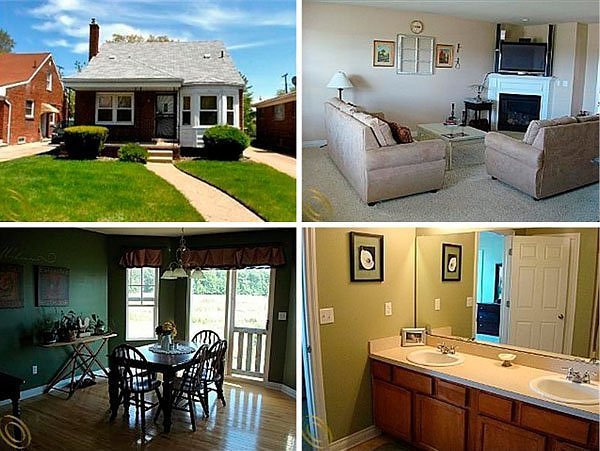 Price: $50,000
Details: remericapremier.com
One of a number of properties in the same area to have fallen casualty to negative equity, the sellers are keen for offers on this house, which has already been reduced by $10,000. Built in 1947, this quaint home has three bedrooms and two bathrooms, with a refurbished/completed basement. Cooker, refrigerator, washer, drier and microwave are all included in the price, which would suit first-time home buyers who don't already have all the appliances, although there's no telling how used/misused they are until viewing.
Plantation Park, Orlando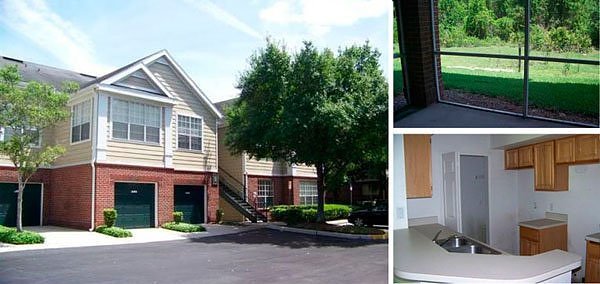 Price: $45,000
Details: primelocation.com
An incredible price for this two bedroom, two bathroom condominium, tantalisingly close to all things Disney. Built in the '90s, Plantation Park is a tastefully landscaped community and is ideally located within the Golden Triangle – an area formed by Disney World, Universal Studios and Sea World, which would make this home very appealing to those families who spend every holiday worshipping Mickey Mouse and friends. The kids would be very content with the communal amenities, too. There's a pool and playground area for them to while away their free from Disney hours and tennis courts and a hot tub for the grown ups.
Halcyon Hills, Greece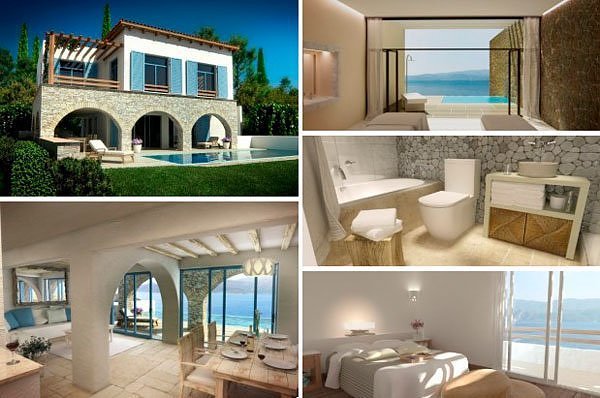 Price: Fractional price for one bedroom villa $46,500
Details: colordarcy.com
As part-owner of one of these amazing villas, you could see huge returns on your investment over time, especially as Greece is one of the most popular holiday destinations in the Med and is increasingly gaining a better reputation among the high-end holiday makers. This stunning villa is one of a collection of new builds on the south eastern tip of Samos and is finished to a very high standard. As well as the luxury on-site spa, facilities include indoor and outdoors pools, two restaurants, bars, tennis courts, dive centre, water sports centre, and residents can enjoy the seclusion of two private beaches. With a deposit of just $12,500, the apartment is a very tempting buy for people who enjoy nothing more than sun, sea and sand.
Forest Nook, Bulgaria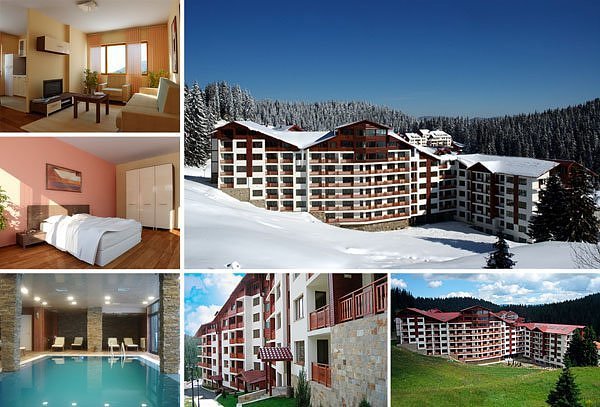 Price: From $43,750
Details: vekoestate.com
Own outright one of these cool apartments in the heart of the Rhodopi mountain range, Bulgaria. The country has long been a popular ski destination, offering up to six months of a ski season when snowfall has been especially good, even though it is the southern most ski resort in Europe. This relatively new resort in the Pamporovo area offers studio, one and two bedroom apartments located just 600 metres from the ski runs and main ski lifts. The development includes a spa centre, gym and children's games area, while each apartment is kitted out with cable TV and internet connection. Furniture packages are also available.
Rainforest Villa, Kuranda Village, Australia

Price: $46,000
Details: realestate.com.au
Nestled in the tropical rainforests of Far North Queensland, Kuranda Village is perfect for someone wanting to get back to nature. Built initially as a bit of a hippy campus in the late '60s, Kuranda is now slightly more upmarket, with fancy restaurants, cafes and bars nearby, although it hasn't lost all its charm – there are markets displaying handcrafted goods and Aboriginal artefacts. The timber hut sleeps up to four people and has two bathrooms. It also air conditioning built in – a must for the hot and sticky climate.
Beachfront Villa, Hua Hin, Thailand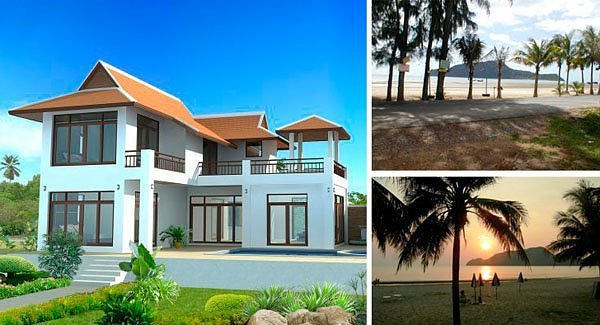 Price: From $28,150
Details: primelocation.com
Thailand certainly has some bargains – to grab a piece of prime real estate costs very little. This plot of land on the beach is near the city of Hua Hin, the oldest and most traditional of the Thai resorts. To build a villa similar to the one pictured starts at just $66,000 and can be paid in instalments over a set period of at least 12 months. You'd have to wait for your slice of heaven, but it would definitely be worth the wait.
Cave House, Galera, Spain

Price: $29,800
Details: sunseekingeurope.com
If you're after something different – a new way of life – this is the buy for you. Living in a cave may not be for everyone but some people love the idea of not having to live in the same old boxes as everyone else. These type of cave houses are very popular in the Andalucían region of southern Spain, and while this one is going for a silly price, as the seller states, others in the area are kitted out to a really high standard, while in keeping with the rustic influences of the area.
Mobile Home, Destination Anywhere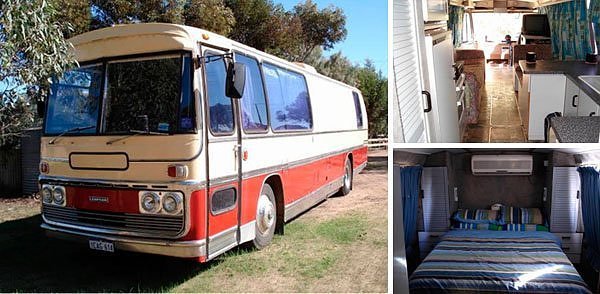 Price: $46,000
Details: realestate.com.au
And now for something completely different. OK, so it may not look like much, but it is less than US$50,000. This 1972 model bus may the answer to all your habitable needs. It's got it everything: a bedroom big enough to fit a double bed, kitchen area, living area and comes replete with TV, DVD, small surround sound system, microwave and split system air con. What more does a person who can't make up their mind where to live need?