If you need to hold or transact in Singaporean dollars, an SGD account could be the answer. You can avoid costly currency conversions and get the real exchange rate.
Read on for all the details on how SGD accounts work and where to open one.
Fast and easy setup
Where to open a Singapore dollar account

On website
Highlights
Wise Borderless multi-currency receiving accounts. This gives you access to a digital currency wallet that you can hold and transact in over 50 currencies.
Borderless Debit Card. The FX optimised debit card is attached to your Wise Borderless account that can be used to withdraw or pay for purchases in foreign currency within or outside Australia.
Android and Apple Apps. Indulge convenience by transacting thru the Wise App anytime and anywhere!
Fund options. Loads of options to fund your Wise account including transfer from Debit and credit cards, or thru a local bank transfer. Quick and easy!
---
Pros
Low and competitive fees.
Easy to understand fee structure.
Easy to use website and mobile apps.
High transfer limit.
Cons
Limited currencies and destination countries compared with some competitors.
Can only send funds to the recipient's bank account.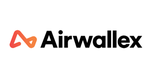 On website
Airwallex Money Transfer
Highlights
$0 fees and 0% margin on your first $20,000 AUD transfer.
Spend less on FX fees and more on growth.
Make payments in 31 currencies, into over 130 countries, and counting.
You always get access to Airwallex's best rates, regardless of transaction volume.
---
Pros
Create an account in just a few minutes.
No international transfer transaction fee.
Favourable currency exchange rates.
Quick transfers.
Cons
Limited transfer methods.
Fewer transfer currencies are available than some competing services.

On website
OFX Money Transfer
Highlights
Enjoy better rates and fees.
Transfers to most countries take 1-2 business days. Track your transfer online or with the OFX mobile app.
With support staff that are located in Australia, USA, UK, Canada, New Zealand, Hong Kong and Singapore.
---
Pros
Easy and quick account opening.
Wide range of supported currencies and countries.
No fees if transferring more than $10,000.
Enjoy additional features for business transfers.
Cons
Limited payment options.
$15 fee if transferring less than $10,000.
First time?
How to open a Singapore dollar account
If you're looking to open a Singaporean dollar account in Australia, here's what you need to know.
Choose a provider. You can use a traditional bank, but opening a Singaporean dollar account online is much faster. We have listed reputable, tried, and trusted services on this page.
Open an account. You'll need to provide your personal or business details, proof of identity, and contact information. Some providers may require additional documents, such as proof of address.
Add funds. You can choose to fund your account with a credit or debit card or with a bank transfer such as an invoice payment.
Help choosing
What to look for
Here are some of the key things to look out for when choosing a Singaporean dollar account.
What other currencies are supported? If you eventually want to transact in other currencies, it may be helpful to use a provider that supports multiple currencies.
Linked card. Does the account come with a debit card? Can it be used with Apple Pay, Google Pay, or another digital wallet?
Funding methods. What is the minimum amount that can be deposited? Are there any restrictions on what types of currencies can be used to fund the account?
Account fees. Are there any minimum deposit requirements for the account?
Foreign currency transaction fees. Are there any taxes or fees to convert other currencies into SGD?
Minimum balance. Some accounts in Singapore require a minimum balance, which may incur fees if not met.
Maximum balance. Is there a maximum limit on how much you can keep in the account?
Overdraft facility. Can you get access to an overdraft?
Supported transfer types. What are the options and fees?
Settlement time. How long does it take for inbound and outbound transfers take to clear?
Withdrawals and payments. Are there any daily, weekly, or monthly limitations?
The interest rate. How much would you earn if you help SGD in the account?
Cashback and other perks. For example, can you get cashback on purchases made with a linked debit card?
Flexibility and tools. How does the account integrate with the other services you use every day?
Still not sure?
Pros and cons
Pros
Send invoices to your Singaporean clients and customers in their local currency.
Receive payments from Singapore in SGD without having to convert to another currency.
Save money on online purchases and import payments made in Singaporean dollars.
Use your Singaporean dollar account to shop online with local or foreign merchants in Singapore dollars.
Reap the benefits of a strong currency by holding Singaporean dollars in your account.
Cons
Traditional banks may require you to open a local currency account first before you can open an SGD account.
There may be a limit on the amount of foreign currency you can hold in your account.
A variety of fees are applicable on foreign currency accounts.
Can I open a Singapore dollar account in Australia?
Yes, you can open a Singapore dollar account in Australia with any of the listed providers.
What types of Singapore dollar accounts are there?
You can open either a Singapore dollar personal or business account. Opening a Singapore dollar account for a company may require the provision of additional documents.
What can a Singapore dollar account be used for?
A Singapore dollar account is useful for collecting payments from marketplaces such as Amazon and eBay, payment processors such as PayPal, and buy now pay later platforms such as Klarna. You can also use your account to pay overseas suppliers and pay off foreign loans.
Do Singapore dollar accounts in Australia pay interest?
Some Singapore dollar accounts pay interest on balances, but the interest rates are typically very low.
What fees are applicable on a Singapore dollar account?
Fees vary depending on the provider and may include any of the following:
Account opening fees
Monthly maintenance or ongoing fees
Telegraphic transfer fees on receipts and payments
Currency conversion fees
Cardholder fees for any linked debit cards
Cash withdrawal fees and ATM fees
Interest in overdraft facilities
How long does it take to open a Singapore dollar account?
The time it takes to open a Singapore dollar account depends on who you are opening the account with.
The fastest way to get a Singapore dollar account is with an online provider such as Wise or Airwallex. Expect it to take longer for a traditional bank to make an SGD account available.
It is best to begin the process at least a few business days before you use your Singapore dollar account.