On Bitbuy's website
Highlights
If you are new to crypto trading, Bitbuy is for you. Binance's advanced tools are designed to support experienced investors.
There are more cryptocurrencies listed on Binance compared to what's available on Bitbuy, including many altcoins and NFTs.
Based in Toronto, Canada, Bitbuy is regulated by FINTRAC and available throughout Canada. Binance is unavailable in Ontario.

On Coinbase's website
Highlights
Offers a substantial list of digital assets including many altcoins. Binance still offers more though.
Coinbase offers recurring buys, like with Binance. Daily, weekly, or monthly available.
Crypto stored on Coinbase servers is covered by its insurance policy.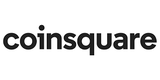 On Coinsquare's website
Highlights
Binance has substantially more trading pairs than what's available with Coinsquare.
Assets stored on either exchange are not covered by insurance, which is the case with others.
Coinsquare is available for all Canadians and is a registered MSB with FINTRAC, unlike Binance.

On NDAX's website
Highlights
NDAX requires a minimum deposit of $100.
Withdrawals from NDAX are more expensive compared to Binance.
NDAX's customer support is highly regarded and available 24/7.
Both exchanges store digital assets in cold wallets.

On Coinberry's website
Highlights
Binance has a much wider selection of digital assets to trade than Coinberry.
Coinberry offers 0% CAD funding and withdrawal fees.
Coinberry uses Gemini's cold storage, giving its investors security and peace of mind. They are FINTRAC-registered and available throughout Canada.

On CoinSmart's website
Highlights
There are significantly more tradable crypto assets on Binance compared to CoinSmart.
CoinSmart's trading fees are simple and straightforward.
Binance's interface might be overwhelming to a new crypto trader compared to CoinSmart's simple design.
CoinSmart is based in Toronto and registered with FINTRAC. Binance is not available to Ontarians.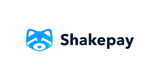 Highlights
Shakepay only supports 2 major coins, Bitcoin and Ethereum. Binance has a much broader offering, including an NFT marketplace.
Deposits and withdrawals are free at Shakepay.
Although Shakepay does not charge a trading fee, take note that each transaction incurs a spread fee.
Licensed as a Money Service Business by FINTRAC and the AMF, Shakepay is available for all Canadians. Binance isn't available in Ontario.

Highlights
Newton is clearly more geared towards a beginner trader. Its user interface is one of the best in Canada.
You can fund and withdraw from your Newton account for free.
Newton is built in Canada and is FINTRAC regulated. Binance is not and is unavailable to those in Ontario.

On Kraken's website
Kraken
Highlights
Kraken has a substantial choice of tradable assets, but Binance has more.
Kraken's trading and withdrawal fees are lower than they are on Binance.
Binance is tailored for advanced traders while Kraken is best suited for beginner or intermediate traders.
Kraken is FINTRAC-registered and available anywhere in Canada.