On Bitbuy's website
Highlights
Bitbuy's brokerage fee is generally lower compared to Coinbase.
There are more than 50 cryptocurrencies listed on Coinbase, which is more than on. Bitbuy.
Bitbuy only accepts deposits in CAD.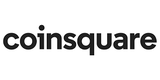 On Coinsquare's website
Highlights
Many more cryptocurrencies are listed on Coinbase compared to what's available on Coinsquare.
Enjoy low, transparent fees and no trading minimum. Fees on Coinbase are more complicated.
Both exchanges are FINTRAC-registered and regulated MSBs.

On NDAX's website
Highlights
To get started, NDAX will require a minimum deposit of $100.
NDAX's customer support representatives are on stand by 24x7 to help you with any questions that you may have.
Both exchanges are appropriate for beginners and store digital assets in cold storage facilities.

On Coinberry's website
Highlights
Coinbase has a wider choice of cryptocurrencies to trade than what's available on Coinberry.
Coinberry's fees for deposits and withdrawals are cheaper compared to those on Coinbase.
Coinberry is based in Toronto, Canada and only supports clients based in Canada. Both exchanges are registered and regulated by FINTRAC.
Both exchanges use cold storage facilities, with Coinberry using Gemini.

On CoinSmart's website
Highlights
There are more tradable crypto assets available on Coinbase than there is on CoinSmart.
CoinSmart's trading fees are simple and transparent compared to Coinbase.
Withdrawals are more expensive on Coinbase versus CoinSmart.
Both exchanges are regulated and licensed by FINTRAC in Canada and FINCEN in the US.

On Binance's website
Binance
Highlights
Binance has a substantially larger crypto market compared to Coinbase.
A much more substantial range of altcoins, NFTs, and DeFi tokens are available on Binance.
Binance caters more to advanced crypto traders and is comparable to Coinbase Pro.
Binance is restricted in Ontario, whereas Coinbase is accessible across Canada.

On Kraken's website
Kraken
Highlights
Kraken has listed more coins than Coinbase.
Kraken's trading and withdrawal fees are lower than they are on Coinbase.
Both exchanges are headquartered in the US and are regulated by FINTRAC in Canada.
Offline cold storage is used by both exchanges.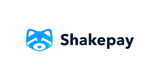 Highlights
Both exchanges are easy to use, especially for beginners.
There are multiple crypto investment options in Coinbase whereas Shakepay only supports Bitcoin and Ethereum.
Deposits and withdrawals are free on Shakepay, whereas Coinbase charges a fee..
Shakepay does not charge a trading fee, but each transaction incurs a spread fee.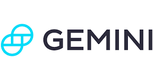 On Gemini's website
Gemini Exchange
Highlights
Like Coinbase, Gemini Exchange is a highly secure exchange.
Both exchanges cater towards beginners who are new to cryptocurrency.
All crypto held online in Gemini's exchange wallet is insured.

Highlights
Newton cater to the mainstream traders like Coinbase with a very pleasing user experience.
Both exchanges support a large number of altcoins in addition to the main cryptocurrencies.
Fund and withdraw from your account for free with Newton.
Newton is built by and for Canadians. However, both exchanges are regulated by FINTRAC.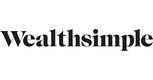 Wealthsimple Crypto
Highlights
Sign up in minutes with $0 minimums. No fees to deposit or withdraw from Wealthsimple.
Trade the main cryptocurrencies on either exchange, but Coinbase lists more (including many altcoins).
Wealthsimple use Gemini to store coins in cold storage with insurance coverage.