On Coinbase's website
Coinbase
Highlights
Both exchanges offer a large number of crypto assets to choose from.
Fees to trade and withdraw funds are cheaper on Kraken versus Coinbase.
The user experience is high quality on both exchanges, catering for traders at all levels.
Both offer excellent customer support, including telephone support.

On Binance's website
Binance
Highlights
Binance offers a huge choice of tradable crypto assets, including NFTs via their marketplace.
Both exchanges offer more advanced functionality such as staking.
Binance is not available in Ontario, whereas FINTRAC-registered Kraken is.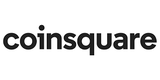 On Coinsquare's website
Highlights
Coinsquare's QuickTrade feature instantly makes trades between any two currencies, whether it's XRP to Ethereum, or Litecoin to EUR.
Enjoy low, transparent fees and no trading minimum.
Kraken offers advanced functionality like staking.

On NDAX's website
Highlights
To get started, NDAX will require a minimum deposit of $100.
Withdrawal fees are higher at NDAX compared to Kraken.
NDAX offers a digital asset OTC trading desk built exclusively for investors looking to trade $200,000 or more.
NDAX's customer support representatives are available 24/7 to help you with any questions that you may have. Kraken also has 24 hour support.

On Bitbuy's website
Highlights
Kraken offers much more to trade compared to what's listed on Bitbuy.
Bitbuy requires a $100 minimum deposit, which is higher than what you need to start on Kraken.
Both exchanges are registered with FINTRAC and available across Canada.

On Coinberry's website
Highlights
Coinberry offers 0% CAD funding and withdrawal fees giving you the opportunity to retain more.
Both platforms use cold storage facilities. Coinberry uses Gemini as its service provider.
Assets stored on Kraken are not insured. Coinberry holds a bond to protect against loss under certain listed circumstances.

On CoinSmart's website
Highlights
SmartTrade from CoinSmart makes trading from one coin to another easier since you don't have to trade BTC or ETH first.
Both platforms have 24/7 customer support. Both are registered with FINTRAC and available throughout Canada.
Kraken lists more tradable assets than CoinSmart. It also offers more advanced functionality than CoinSmart, e.g. margin trading and staking.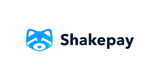 Highlights
You can only trade Bitcoin or Ethereum with Shakepay, making it more geared to beginners or those with no interest in altcoins.
Deposits and withdrawals are free with Shakepay. Both exchanges charge a fee on trades.
New traders and investors will find both Kraken and Shakepay simple and easy to understand.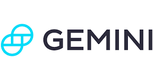 On Gemini's website
Gemini Exchange
Highlights
Gemini is a highly trusted name in the crypto ecosystem.
Gemini offers recurring buys, so you can dollar cost average over time.
All crypto held online in Gemini's exchange wallet is insured and it uses the best-in-industry cold storage coverage with leading insurance providers.

Highlights
Newton prices are on average 3x lower than a leading cryptocurrency exchange competitor.
Fund and withdraw from your Newton account for free.
Newton and Kraken both are extremely well designed. Newton has less advanced functionality though, but they continually add new coins.