Bitcoin Cash was created to accommodate a larger block size compared to Bitcoin, which allows for recording more transactions into a single block of the blockchain.
BCH and BTC have many technical similarities. Both use the same consensus mechanism and both have their supply capped at 21 million.
Like all other cryptos, BCH too has gone through cycles of boom and bust within short periods of time.
Since its launch in 2017, Bitcoin Cash (BCH) has gone on to be one of the top altcoins.
If you want a piece of the action around this Bitcoin alternative, here's everything you need to buy from New Zealand.
Not sure which exchange to use?
Where to buy Bitcoin Cash

On website
Swyftx
Highlights
Receive $10 worth of BTC when you sign up and verify your account.
Trade over 260 assets on Swyftx including Bitcoin, Ethereum, Ripple and Litecoin as well as DeFi coins such as UniCoin.
Deposit or withdraw funds from your account using several payment methods (PayID, OSKI, POLi or bank transfers).
New to Crypto? Try Swyftx's demo mode, it allows you to mock trade with no financial risk while you learn the ropes of crypto trading.
---
Pros
Trade more than 300 crypto assets through the Swyftx platform.
Offers tight spreads and low trading fees.
Get support within 5 minutes through their live chat.
Practice trading with a demo mode.
Cons
Lacks access to advanced trading markets.

On website
Easy Crypto
Highlights
The first crypto broker in New Zealand to offer a 100% funds safety guarantee on every order.
Full custodial control over your crypto at all times.
Convert easily and quickly between cryptocurrencies.
---
Pros
Simple and easy-to-navigate interface.
There is a wide range of cryptocurrencies available.
Includes tracker which shows your portfolio's performance.
Cons
High transaction fees compared to other exchanges.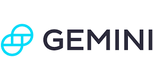 On website
Gemini Exchange
Highlights
Gemini Exchange makes it simple to research the crypto market, buy bitcoin and other cryptos, and build a portfolio for the future of money.
Set recurring buys and dynamic price alerts.
All crypto held online in Gemini's exchange wallet is insured and it uses the best-in-industry cold storage coverage with leading insurance providers.
---
Pros
Suitable for both beginner and advanced traders.
Supports multiple fiats and cryptocurrencies.
You can earn interest on your cryptocurrency balances.
Its mobile apps are highly rated.
Cons
The fee structure can be expensive for both small trades and higher volume trades.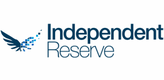 On website
Independent Reserve
Highlights
Instant deposits 24/7 via Osko/PayID.
Fee-free deposits are available. Trading fees from 0.5% down to 0.02%.
Invest in crypto for your SMSF and get detailed reporting for ATO compliance.
---
Pros
Automate your cryptocurrency trading strategy with Independent Reserve's AutoTrader feature.
Its built-in tax calculator makes it easier to file your tax return.
ISO certified and has an AUSTRAC license.
Cons
It has a limited number of supported coins compared to other exchanges.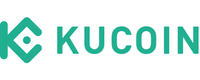 On website
KuCoin
Highlights
Safe and rapid Bitcoin purchase.
Multiple order types for all kinds of risk appetite.
Sign up and get a welcome gift.
---
Pros
Supports 600+ different coins.
Has low maker and taker fees, starting at 0.10%.
Opportunity to earn interest in your cryptocurrencies.
Cons
A limited choice of payment options is available.
First time buying?
How to to buy Bitcoin Cash
Step 1: Choose an exchange that sells Bitcoin Cash
Bitcoin Cash is available to buy on many crypto exchanges, where it is easy to trade cryptocurrency.
Since there are so many exchanges, choosing one may seem overwhelming. On Finty, we only list exchanges that are legitimate and provide an excellent trading experience.
When you are comparing exchanges, there are several things to look out for. Check the maker and taker fees or the spread (if there is one). Also, consider any fees there may be to deposit and withdraw fiat currencies.
Although we only list trusted exchanges, whoever you ultimately choose to use should be secure. Look for features such as 2FA account protection and offline cold storage of crypto assets.
Step 2: Get verified
Once you open an account on a cryptocurrency exchange, you'll need to provide personal information like your name, number, and email address. Other details may be required, depending on the exchange and type of account being set up.
Crypto exchanges need to prove your identity in order to satisfy local regulations and taxation laws. It is possible to confirm your identity with any acceptable photo ID (so long as it is current). Verification could be as quick as 5 minutes. After your identity is verified, you'll be able to complete the account setup and start trading.
Step 3: Set a budget
Make sure you only invest money you can afford to lose, a rule that is especially true for crypto investments because of their volatility.
Step 4: Fund your account
Depending on the exchange, you can deposit funds (NZD) with a bank transfer, debit card, credit card, PayPal, etc. If you're using a credit or debit card to transfer funds, you'll probably incur a transaction fee.
Although most exchanges accept crypto transfers from external wallets, some exchanges do not allow crypto-to-crypto exchange.
Step 5: Buy Bitcoin Cash
Market orders, commonly referred to as an instant buy, are the easiest way to buy Bitcoin Cash on an exchange, but only if you aren't concerned about slippage.
On most exchanges, you can configure an order to execute once a set of criteria have been met, commonly known as trigger orders. For example, you could set up a trigger order to buy automatically once Bitcoin Cash reaches a specific price.
Many exchanges also have automated recurring orders so you can buy Bitcoin Cash at given intervals, such as every week or month regardless of the price at the time. This can be beneficial in that the cost of acquisition can average out over time.
After you buy
Where to store your Bitcoin Cash
To make it easier to access your BCH tokens, they can be kept in the wallet on the exchange where you purchased them. You can always transfer crypto to a different wallet in the future. Be aware that hot wallets are connected to the web and are, therefore, more susceptible to hacks.
Cold wallets, on the other hand, are not connected to the internet. These hardware devices are a more secure way to store crypto. However, keep in mind that forgetting the access key means any crypto stored on the device will be inaccessible.