A bank transfer is one of the most hassle-free and inexpensive ways to buy Bitcoin. There are many brokers that accept funds via bank transfers.
Scroll down for our step-by-step guide to buying Bitcoin with a bank transfer in New Zealand.
Unsure about what exchange to use?
Where to buy Bitcoin with a bank transfer
First time buying?
How to buy Bitcoin with a bank transfer

On website
Highlights
Receive $10 worth of BTC when you sign up and verify your account.
Trade over 260 assets on Swyftx including Bitcoin, Ethereum, Ripple and Litecoin as well as DeFi coins such as UniCoin.
Deposit or withdraw funds from your account using several payment methods (PayID, OSKI, POLi or bank transfers).
New to Crypto? Try Swyftx's demo mode, it allows you to mock trade with no financial risk while you learn the ropes of crypto trading.
---
Pros
Trade more than 300 crypto assets through the Swyftx platform.
Offers tight spreads and low trading fees.
Get support within 5 minutes through their live chat.
Practice trading with a demo mode.
Cons
Lacks access to advanced trading markets.

On website
Highlights
The first crypto broker in New Zealand to offer a 100% funds safety guarantee on every order.
Full custodial control over your crypto at all times.
Convert easily and quickly between cryptocurrencies.
---
Pros
Simple and easy-to-navigate interface.
There is a wide range of cryptocurrencies available.
Includes tracker which shows your portfolio's performance.
Cons
High transaction fees compared to other exchanges.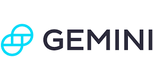 On website
Highlights
Gemini Exchange makes it simple to research the crypto market, buy bitcoin and other cryptos, and build a portfolio for the future of money.
Set recurring buys and dynamic price alerts.
All crypto held online in Gemini's exchange wallet is insured and it uses the best-in-industry cold storage coverage with leading insurance providers.
---
Pros
Suitable for both beginner and advanced traders.
Supports multiple fiats and cryptocurrencies.
You can earn interest on your cryptocurrency balances.
Its mobile apps are highly rated.
Cons
The fee structure can be expensive for both small trades and higher volume trades.

On website
Finty may be compensated when you click on the link.
Highlights
Buy and sell popular digital currencies, keep track of them in the one place.
Invest in cryptocurrency slowly over time by scheduling buys daily, weekly, or monthly.
Crypto stored on Coinbase servers is covered by an insurance policy.
---
Pros
Get access to a wide variety of altcoins.
Start trading with as little as $2.
Offers Coinbase card which allows you to spend crypto anywhere.
Cons
Fees are higher compared to other exchanges.
Step 1: Choose what exchange to use
The first step is to open an account with an exchange that supports Bitcoin and accepts deposits via a bank transfer.
It's easy to compare crypto exchanges with Finty. Things to consider include their fees to trade, deposit and withdraw fiat, and available coins.
Step 2: Verify your account
Once you have completed your account setup, you'll need to verify your identity. This typically requires proof of identification, such as a driver's licence.
Step 3: Decide how much to allocate
Bitcoin is a volatile asset that is notoriously difficult to forecast, oscillating from bull runs to bear markets.
It's important to keep this volatility in mind and only allocate what you can realistically afford to an investment in Bitcoin.
Step 4: Deposit funds in your account
Bank transfers are one of the most widely-supported methods of depositing funds in your account. Be careful when setting up the transfer so the funds are sent to the correct account.
Step 5: Configure an order
After transferring funds to your account, you can configure an order to buy Bitcoin.
Most crypto exchanges offer a choice of orders. Market buys are the easiest way to buy Bitcoin. They require very little, if any, configuration. Once submitted, your exchange will buy at the next available price.
You can set up a trigger order to buy Bitcoin at a target price or, alternatively, set up a recurring order to buy more Bitcoin on a regular basis. You'll need to make sure you have adequate account funds to execute this strategy.
Step 6: Buy
With everything completed, fill out the order form and buy Bitcoin.
Still not sure?
Pros and cons
Pros
Low deposit fees. Fees charged by exchanges to deposit funds with a bank transfer are significantly lower than they would be to do so with a credit card.
Widely supported. Bank transfers are supported by practically every crypto exchange.
No interest. Unlike credit card payments, bank transfers are drawn from funds you already have, so you are less likely to get into debt.
Multiple options. Various types of bank transfers are available including POLi and SWIFT.
Cons
May have a longer processing time. Bank transfers can take several days to clear into your account.
How long does it take for funds to transfer using a bank transfer?
It can take several days for funds to clear into your exchange account depending on the type of bank transfer used.
Can I buy Bitcoin with a bank transfer anonymously?
Yes, you can purchase bitcoins with a bank transfer anonymously on some platforms.
Can I buy other cryptocurrencies with a bank transfer?
Yes, you can buy other cryptocurrencies with a bank transfer. After funding your account, select the desired cryptocurrency and execute the transaction.