Etsy Inc (NASDAQ: ETSY) is an American e-commerce platform offering handmade or vintage items and craft supplies. Etsy was founded in 2005 and is headquartered in Brooklyn, New York.
This guide will take you step-by-step through buying shares in Etsy from New Zealand.
Company overview
About Etsy
Etsy made its stock market debut in 2015 with an IPO of US$16 per share. It is listed under the consumer services sector in the Catalog/Specialty Distribution industry.
Etsy products cover a wide range of categories including art, bags, clothing, furniture, home décor, jewellery and toys as well as craft supplies and tools. Etsy requires all vintage items to be at least 20 years old. The company has three primary revenue streams: marketplace revenues (fees for sales and listings), seller service revenues and other revenues such as third-party payment processor fees.
Etsy performed well during the pandemic with an initial surge for (often hand-made) face masks. This was followed by an increase in demand for gifts, recreation tools, and pet supplies, proof that its popularity is likely to continue beyond the pandemic.

On website
Superhero
Highlights
Open an account with just NZ$100 and start investing today with a $5 flat-free brokerage ($0 on US shares) on share trades.
Buy and sell US shares & ETFs with $0 brokerage plus trade unsettled funds.
Enjoy real-time FX transfers.

On website
Tiger Brokers
Highlights
Enjoy zero transaction fees on AU and US shares 4 times every month, for life.
Access to ASX, US & HK stocks trading, ETFs, and US options trading.
Get easy access to global markets and low commissions.
Know the latest updates and stay on top of your investments with Tiger Brokers' free market data.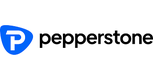 On website
80.9% of retail investor accounts lose money when trading CFDs
Pepperstone CFD
Highlights
Razor sharp pricing from multiple Tier 1 banks with consistently competitive spreads.
Low forex, no deposit & withdrawal fee, and no inactivity fee.
Regulated by ASIC, BaFin, CMA, CySEC, DFSA, FCA, and SCB.
Step 1: Select a broker
Find an online broker that allows you to access the US markets. There are many options that you can access from New Zealand. Next, consider the features that you want from a broker. These are some of the most important.
Commission-free brokerage
This feature is offered by many platforms that offer access to stock markets in the USA. You can save money on share trading by not paying commissions.
Fractional share investment
Fractional share investment means that you can buy a portion of a share, rather than the entire thing. This is something you might consider because Etsy shares can be expensive.
Well-designed trading interface
It doesn't have to be difficult to trade shares. Make sure you choose a platform that is easy to use. New investors can benefit from educational guides and the ability to open a demo account.
Research and analysis
A platform with a strong research and reporting section will provide you with important information about Etsy such as a company overview, price history and recommendations, and forecasts.
Step 2: Fund your account
To buy Etsy shares, you will need to fund the account. Keep in mind that your funds may take some time to clear and that you won't be able to trade until they do.
Step 3: Set a budget
It might be a good idea to start with fractional shares as a first step. You can also make a profit regardless of shares dropping, as you can buy in at the average share price.
Step 4: Decide whether to buy shares or invest in an ETF
An ETF is a more diversified way to invest compared to investing your budget in a single company. Should you wish to invest in Etsy via an ETF, you have a range of options for exposure including iShares Core S&P 500 ETF (IVV), ProShares Ultra Technology (ROM), and Global X E-commerce ETF (EBIZ).
Step 5: Set up an order
You can choose from a variety of order types to customise when and how much you want to buy each share.
Market order
Market orders are orders that can be purchased or sold at the current market price. However, the price that you are looking for may not match the one you receive. You may order Etsy shares at US$210, but their price may drop to US$207 or rise to US$215 by the time the trade is executed.
Limit order
Execution-only orders for buy limit orders are executed at the price quoted or less. You may wish to buy Etsy shares at US$215 per share. You can submit a limit order for this amount. It will only be fulfilled if the Etsy share prices fall below US$215.
Stop limit
This type of order allows you to sell your shares at a certain price if the share price starts dropping. Let's suppose you want to sell your Etsy shares if the price falls to US$212 per share. Your stop limit order is executed if the shares drop to this price.
Stop loss
Another mechanism aimed at preventing you taking a hit on your shares if the price drops. You nominate a price at which you want to sell your Etsy shares, for example, US$214 per share. Your stop loss order will be executed if the price falls to that level but your order will be filled at the next available market price.
Step 6: Place your order
After you've chosen a broker and decided how you want to invest, you can place your order through that broker.
You should follow up your share investment by watching movements in share prices and following the company's performance. Here's how you can do that:
Track how Etsy's share price moves and company performance
This is important regardless of whether you are buying shares with a speculative motive or holding them long term.
Watch for moves by Etsy's competitors
For companies like Etsy, it is equally important to watch what happens in their industry and sector. How are larger players moving and what strategies are they employing to sharpen their competitive edge? What steps and measures are other, smaller competitors taking?
In the creative entrepreneur field, Etsy alternatives (competitors) include Shopify (NYSE: SHOP), Amazon (NASDAQ: AMZN), eBay (NASDAQ: EBAY), Big Cartel, Zibbet, Handmade at Bonanza, IndieMade, Aftcra and Storenvy. For other items its competitors include Alibaba (NASDAQ: BABA) and Flipkart.
Disclaimer: We put our customer's needs first. The views expressed in this article are those of the writer's alone and do not constitute financial advice. Advertisers cannot influence editorial content. However, Finty and/or the writer may have a financial interest in the companies mentioned. Finty is committed to providing factual, honest, and accurate information that is compliant with governing laws and regulations. Do your own due diligence and seek professional advice before deciding to invest in one of the products mentioned. For more information, see Finty's editorial guidelines and terms and conditions.