What's worse for your pocket: an Afterpay late fee, or paying credit card interest? 
Discover both the perks and the drawbacks and decide what's best for you.
Why millennials are all for Afterpay, but somewhat hesitant with credit cards.
Afterpay is not obliged to check if users can actually afford to make repayments.
Which payment method has recently come under fire for smacking shoppers with$28 million in late fees? If you said credit cards, you'd be way off.
It's actually Afterpay — a popular new payment method that's taking Aussie consumers by storm. But is it really an asset that can help us make hassle-free purchases, or has it instead put us on the fast track to uncontrollable impulse spending?
We dive into the heart of Afterpay and find out whether it's good, bad or just plain ugly.
The lowdown on Afterpay
Afterpay has invested a bucketload of marketing dollars into promoting its services both online and in brick-and-mortar stores. But is it actually popular?
There has been a marked uptick in usage this year, with Choice reporting that more than 1.5 million people had made purchases through Afterpay — amounting to approximately one billion dollars worth of merchandise from over 12,000 merchants.
For a lot of Aussie consumers, Afterpay is the bigger and better version of lay-by. Why? Because unlike lay-by, you get the product straight away rather than having to pay it off before returning to the store to collect it. Afterpay also doesn't run a credit check when you sign up, which may appeal to buyers who've had credit issues in the past.
You do have to make regular repayments though, and always on time.
You pay off your products in instalments — usually fortnightly — and if you miss a payment you get charged a $10 overdue fee.
Fail to pay that within a week and it's another $7 on top.
All in all, this means a $100 purchase could see you foot an additional $68 in fees if you miss all repayment deadlines.
Due to these fees, more customers have been contacting the National Debt Helpline about Afterpay, leading to it being the subject of a Senate inquiry.

On Zip's website
Maximum loan amount
$1,000.00
Repayment
Weekly, fortnightly, or monthly repayments
Highlights
Own it now, pay later. Interest free, always.
Up to $1,000 for your everyday spending, apply in minutes.
No establishment fee.
Choose how you repay: weekly, fortnightly or monthly.
Disclaimer: Minimum monthly repayments are required. A monthly account fee of $7.95 applies. This fee is waived each month you pay your statement closing balance, in full, by the due date. Available to approved applicants only. T&Cs apply.
---
Pros
Always interest free.
Account fee of $7.95 is waived if you have no outstanding balance at the end of the month.
Enjoy product features such as Tap to Pay, Zip Bills, Gift Cards, Shop Everywhere, Subscriptions and Refer a Friend.
Cons
There is a $5 late payment fee if minimum repayment is not paid within 21 days of due date.
The perks
Despite the fees, savvy shoppers who make timely repayments can enjoy an interest-free buying experience. So if you meet all the instalment deadlines, you get your product with no additional costs.
Other perks include:
Immediate use: It's an easy sign-up process with no credit check, and you can use it straight away.
Limits that grow with you: Establish a good track record of repayments and you could purchase products up to a ceiling of $1,500.
Integration: Afterpay works with online stores directly so you don't have to figure out repayment plans and dates yourself — they'll be emailed to you instead.
Offline shopping: Rather than risking a wrong size or bad purchase with online shopping, you can use Afterpay at several physical stores around the country.
Refunds stay the same: Afterpay doesn't interfere with the individual store's refund policy.
Afterpay can make shopping easier for a lot of people, and as long as you stick to the repayment plan you'll have no worries about interest piling up or drawn-out credit checks.
However, that's not to say the service doesn't have its cons.
The drawbacks
It would be easy for a consumer to see the perks of Afterpay and think it's ideal for them. But there are drawbacks that have seen more than a few people get into hot water with debt collectors.
Impulse buying: Every buyer knows that exhilarating feeling of making a purchase without having to hand over any cash, whether it's with a gift card, credit card or other payment methods. However, Afterpay can lull you into a false sense of security with its fast-tracked sign-up process, meaning impulse spending is a very real threat—and poor budgeters can be caught out by excessive fees.
Overdue fees add up: Speaking of which, those fees can get pretty hairy if you don't stay on top of your repayments. A quick jaunt to the shops could end up costing you way more than if you paid by credit card or simply put it on lay-by.
Credit checks after the fact: Despite the company saying there are no credit checks upon sign-up—and that's true—the small print on Afterpay's terms and conditions clarifies that they may pass along your details to a third party who will put your account through an identity and payment-verification process.
As with anything new and fancy, it's worth investigating a little deeper to find the truth in the company's claims.
Afterpay targets millennials
It should come as no surprise to learn Afterpay is going after the millennial market. In fact, co-founder and CEO Nick Molnar doesn't shy away from the fact that his company is trying to penetrate the Gen Y demographic. He even reveals the app was purposely built for millennials.
"It's a customer-centric service for millennials that can help them spend responsibly and also help retailers sell more stuff," Molnar told the Australian Financial Review in April this year.
The figures speak for themselves. In that same interview, the Australian Financial Review reported Afterpay already had a 25% market share of all Australian online fashion retail sales — a $3.6 billion market. While only 15% of Aussie millennials are currently using Afterpay, that figure is rising rapidly.
But while the numbers look pretty on paper, it's worth listening to what the experts are saying. Despite big names like Jetstar partnering with Afterpay, that doesn't automatically make it the perfect buying model.
In fact, consumer advocates warn that the industry is unregulated, with "people being allowed to overcommit because the company is not obliged to check whether users can actually afford to make repayments".
How does Afterpay compare to credit cards?
Most of us know how credit cards work in terms of paying interest, but how does it actually work when buying with Afterpay? Let's break it down.
Consider a standard $100 purchase using Afterpay. Straight away, the merchant receives $96, and then Afterpay collects the $100 in four instalments of $25 from the customer.
That $4 is how they make money, and it's essentially the interest the company charges (around 4.17%).
The major difference here is that Afterpay lends to the business during the transaction, and the customer repays the money to Afterpay.
It's all quite straightforward, and there aren't a whole lot of differences to buying with a low-interest credit card — if you make payments in a timely fashion.
The most significant distinction here — especially for budget-savvy purchasers who will pay their Afterpay fees on time — is the lack of rewards on offer.
Whereas consumers can shop around for credit cards that offer them rewards points, free flights, gift vouchers and so much more, Afterpay doesn't provide any of that.
So if you're a consumer who always stays on top of your repayments, why would you use Afterpay instead of a credit card?
The outcome is the same, but you get zero rewards for using the service and paying on time.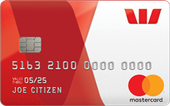 Highlights
Enjoy 0% p.a. for 28 months on balance transfers with a 1% balance transfer fee. Reverts to variable cash advance rate of 21.49% p.a.
Low 13.74% p.a. interest rate on purchases.
$0 first year annual card fee ($59 p.a. thereafter).
---
Pros
0% p.a. for up to 28 months on balance transfers.
Low 13.74% p.a. interest rate on purchases.
$0 first year annual card fee ($59 p.a. thereafter).
Cons
Balance transfer reverts to cash advance rate of 21.49% p.a. after 28 months.
You won't earn rewards with this card.
Millennials are looking for something new
So why has Afterpay seen such rapid uptake in its services, especially from the millennial market? Perhaps it all comes down to embracing something new.
For years, millennials have associated credit cards with baby boomers and Generation X, so it could simply be that rebellious nature to forge their own path with a different purchasing model.
On the other hand, millennials are a digital-savvy bunch who are unafraid of trying new things, and they are often the first to use new technologies and apps — so long as they make their lives easier.
They are particularly interested in seeing the digitisation of the banking sector, evidenced by their strong preference for smartphone banking — a possible by-product of nomophobia, or "the irrational fear of being without a mobile phone".
It's even moved beyond simply banking on their phones. Just a year after being founded, Volt bank is Australia's first fully digital bank (or neobank).
It's already received a banking licence — granted, it's currently classified as a "restricted licence" — and is APRA regulated. This push for a fully digital banking sector will only grow in the coming months and years, as competitors fight for a piece of the pie that has the potential to turn traditional banking institutions on their heads.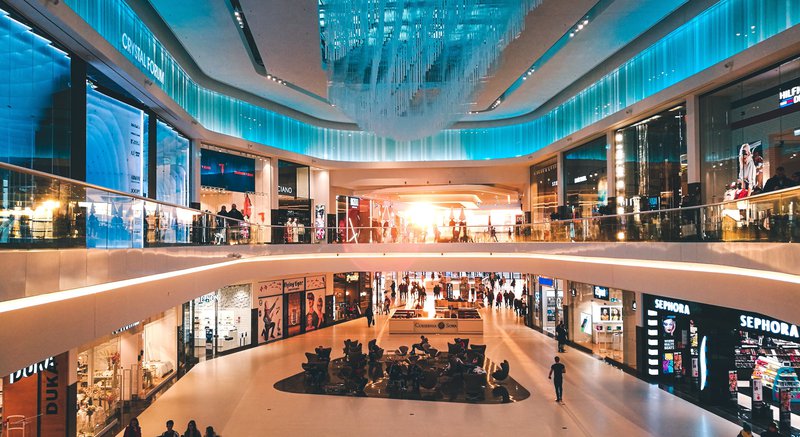 Is your lifestyle the perfect fit for Afterpay?
When deciding whether Afterpay is right for you, it all comes down to one question: does it fit your lifestyle?
The Saver
You keep a close eye on your bank account and never miss a deadline — whether that's a mortgage/rent payment, a utility bill or a credit card instalment. If you want a quick sign-up process and will always make repayments, Afterpay could work for you. But ask yourself: if you're already on top of your finances, why wouldn't you instead use a credit card where you earn rewards for your purchases?
The Impulse Buyer
Maybe in your teens and early 20s you weren't the greatest at juggling bills, and your credit card debt racked up. So you sometimes struggle to get approved for credit cards and therefore want an easy solution. Afterpay does exactly that, but beware — if you're prone to bouts of impulse spending, the late fees from Afterpay could cause more financial damage than you expect.
The Young Family
Money is always tight with the costs of having little ones running around. A lay-by is a useful tool but sometimes you just want the product now instead of waiting until it's fully paid off. Afterpay can do the trick here — but again, if you're always making repayments on time, a credit card can offer you the same solution with the added benefit of reward points.
The bottom line
The Afterpay 'selling point' is a double-edged sword — consumers who have had issues in the past with credit card debt will have the same problems with Afterpay.
While there's no interest and you get your products instantly, if you miss even one instalment the fees can add up even faster than with a credit card.
Add to that the benefits of finding the perfect credit card with rewards and free flights, and it becomes clear that Afterpay, while useful for a certain demographic, doesn't stand up against the best credit cards on offer.
In our opinion if you're a savvy consumer who makes on-time repayments and wants to get the most bang for their buck, a credit card will always come out on top against new interest-free solutions like Afterpay.