You may be able to use your credit card to pay rent and earn points, but the options come with some restrictions and extra costs. If you're okay with these extra costs and other minor restrictions, then you could really stack up some extra points using your credit card.
Paying rent with your credit card is one of the ways to earn more points. These are your options for setting it up.
Rental Rewards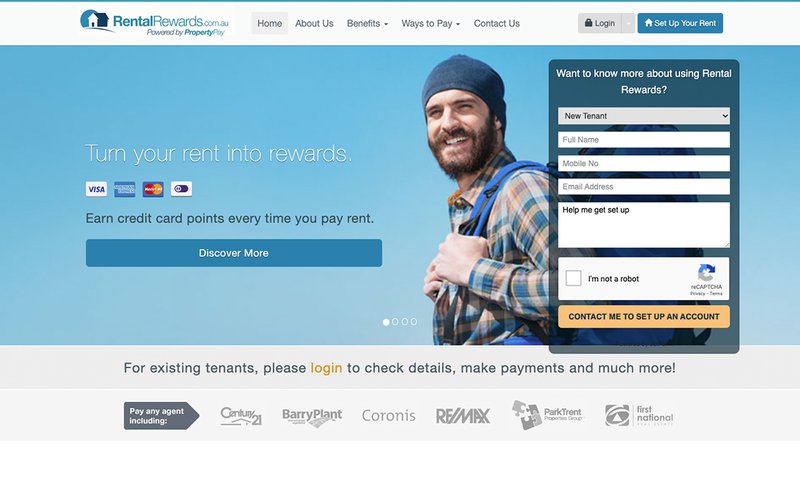 Rental Rewards provides a payment processing platform via which real estate agents can easily and securely collect rent from tenants on behalf of landlords. Tenants can even set up SMS or email reminders to have their rent paid, or use the 'Set & Forget' automatic deduction. Oh, and there's a real sweetener with Qantas –earn 1,000 Qantas Points when you make your first payment by credit card with Rental Rewards and earn another 1,000 Qantas Points when you make 12 consecutive payments by card. Pay using your Qantas point earning credit card to earn even more points.
Payment fees:
MasterCard Standard: 1.25%
Visa Standard: 1.45%
MasterCard Premium and Corporate: 1.60%
Visa Premium and Corporate: 1.80%
American Express: 1.80%
Diners Club: 2.53%
International: 3%
Membership fees:
If you've got a new credit card recently and need to hit a minimum spend threshold for the sign-up bonus, you could use a card to pay your rent and hit that target faster.
easyshare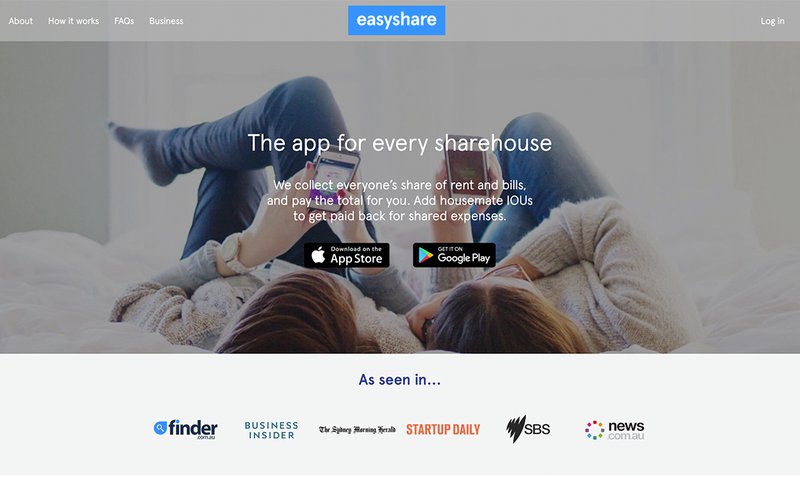 This mobile app simplifies bill splitting. According to its website, "whether it's rent, bills or splitting shared expenses with housemates, easyshare collects everyone's share and pays the total for you". Each user can choose from both direct debit or credit options for their payment.
Payment fees:
Bank transfers: 1.5%
Mastercard and Visa: 1.5%
American Express: 2.5%
Membership fees:
For credit card or debit card payments, there is also a one-off charge of $0.01 to verify the card. Other potential costs include a $35 chargeback fee if you request a chargeback and a $15 account reactivation fee if easyshare deactivate your account for any reason.
RentPay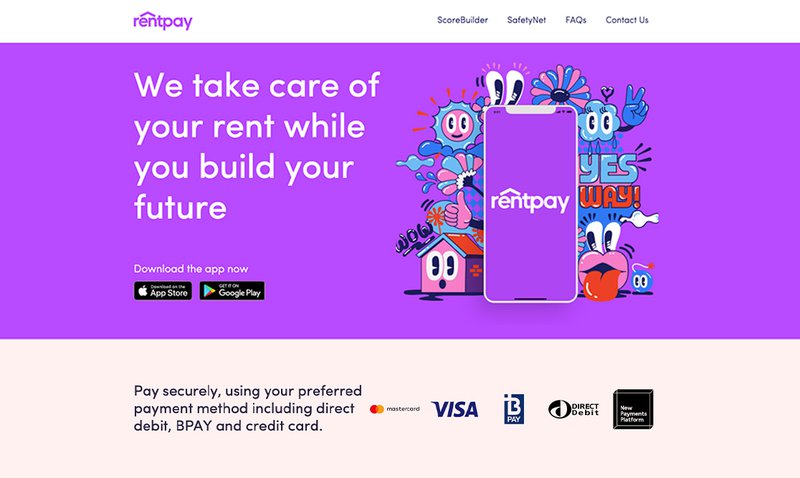 RentPay partners directly with real estate agents to offer you direct debit payments through bank transfers and credit card. They offer a number of different payment options including online, phone, autopay, or cash at Australia Post.
Payment fees:
Mastercard and Visa: 1.25%
American Express: 2.5%
Membership fees:
Ongoing membership fee: $3 / month
iPayRent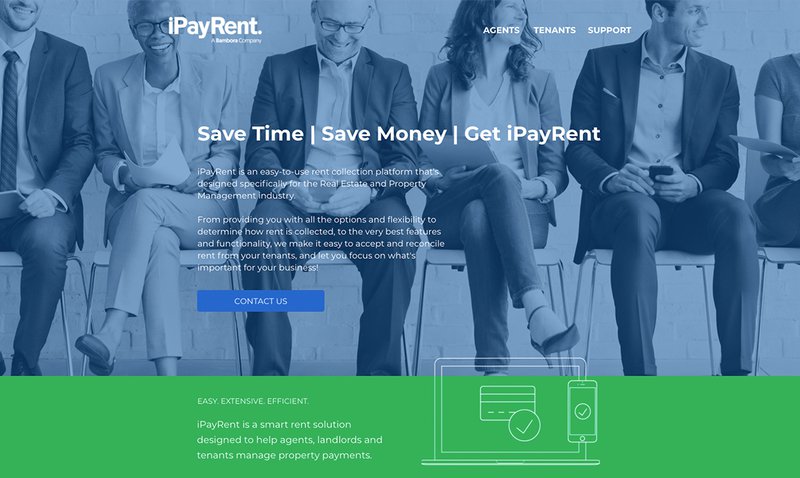 This service exists solely for rental payment collections. In order to use it, landlords must be signed up for the service. It gives tenants a choice of payment options, one of which is a credit card. Tenants can pay on a one-off or recurring basis.
Payment fees:
Membership fees:
Sniip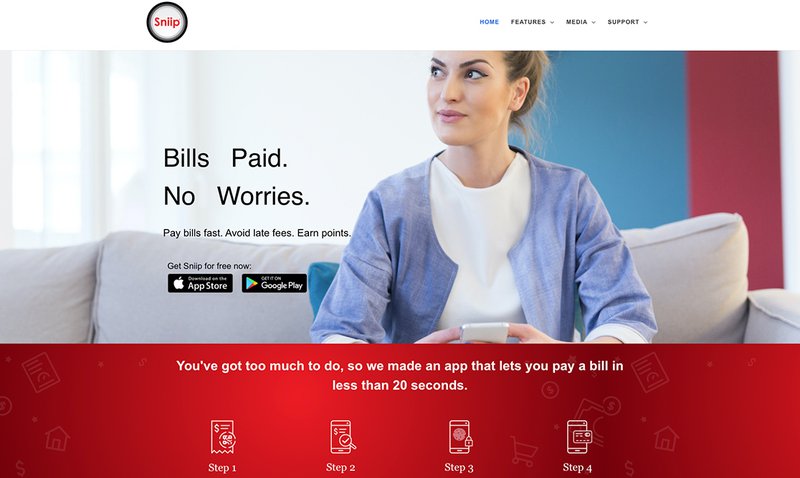 With Sniip's app — available on iOS and Android — you can add your credit cards and debit cards to your account and use them to fund payment of DEFT (see below) rent bills as well as BPAY bills for utilities, insurance, rates, tax, etc. The app even scans the BPAY reference number, so you don't have to type that in manually.
Users can pay both personal and business bills with a credit card, allowing them to maximise their points earning.
Payment fees:
Debit card: None
Mastercard and Visa: 1.5%
Mastercard and Visa International: 3%
American Express: 2.2%
Membership fees:
DEFT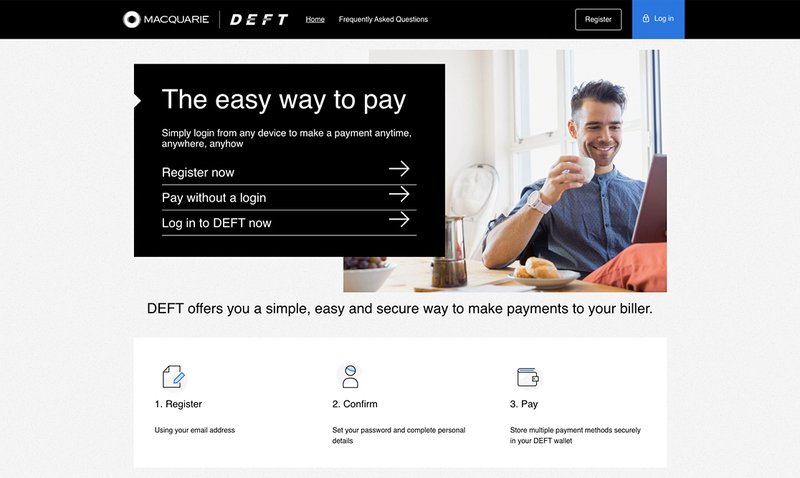 Deft payment system is a digital platform that takes one-off payments by credit card without registration. If you register, you have the option of a DEFT wallet that allows you to store multiple bank accounts and card numbers for fast, easy payments on the go.
The payment system is safe and secure with 256-bit encryption and SSL (Secure Socket Layer) security.
Payment fees:
Mastercard and Visa: 1.5%
American Express: 1.5%
Diners Club: 3.773%
Membership fees:
Direct payment to the real estate agent
Some real estate agencies accept credit card payments. This does not necessarily mean that agencies are set up to accept credit card payments online, but it means they accept it at the shop. Call to your real estate agent to see if they accept credit card payments. If they do accept credit cards for rent, expect there to be a fee (which will vary) and for American Express credit cards to usually be the more costly option.
Pros and cons
Paying your rent using a credit card has some big benefits, but there are downsides to be aware of too. Let's take a closer look.
Pros
Paying by card gives you up to 55 days interest fee for extra cashflow.
You're paying rent anyway, so earning points means it isn't totally dead money.
Paying with a card on time will help you tobuild your credit worthiness since your card activity is reported to the credit bureaus, whereas paying in cash or with a bank transfer wouldn't. This might help you when you go to take out a home loan.
Hit the spend target for a credit card sign-up bonus faster, without having to buy extra "stuff" you don't actually need.
Membership fees are zero or very low.
Cons
Earnings points is great, but it comes at a cost since there is a 1-3% processing fee applied.
If you put your rent on your credit card and don't pay it off in full each month, you'll be charged interest at the purchase rate.
A late credit card repayment will be reported to the credit bureaus, which may damage your credit score.
Monthly membership fees are commonplace, adding to the cost.
A rental example
If your rent is $500 per week and you use a Mastercard credit card which earns 1 Qantas point per $1 via Rental Rewards, then after a year you would have earned 26,000 Qantas points at a cost of $325. Therefore, you are buying each point at a cost of $0.0125. You could redeem those points for a one-way economy flight from Brisbane to Hong Kong. After just under two years, you would have enough for a one-way economy flight from Sydney to London.
Is it worth the cost?
By paying your rent using a credit card, you are effectively purchasing points since these services all charge a fee to process your payment. You need to work out whether or not that is a cost worth paying.