I've earned —and spent — millions of Qantas points over the years. Most of them were earned using a credit card, but I also earned a lot of points in other ways that are less widely known.
Not convinced about putting in the effort to earn points? May I kindly refer you to my review of Emirates First, which I used points for. If I can do it, so can you!
So, if you want to take your strategy for earning points to the next level, here are more than 30 ways to earn points with and without credit cards.
Earning points with credit cards is simple
Ways to earn Qantas points with a credit card
Get a frequent flyer credit card
If you don't already have a Qantas credit card, then consider applying for one. Not only can you get a substantial bonus for signing up and hitting the spending target, but you'll also be able to use it to earn points on most everyday purchases.
Fund Afterpay and Zip with your credit card
You can use a credit card to fund your Afterpay and Zip account, so you can earn points even when you buy now and pay later.
Note: Other buy now pay later services like Klarna and LatitudePay can also be funded with a credit card.
Link your PayPal account with your credit card
This is particularly useful if you have an American Express card because some merchants may not accept Amex as a form of payment, but they do take PayPal so you can still earn points.
Shop online via the Qantas Mall
Making a minor change to how you shop online could mean earning hundreds or even thousands of points.
Log in to your Qantas account, find the store you want to buy from, click through and order as normal.
If everything tracks as it should — normally it does — your points will be credited to your account.
Points earned are in addition to those earned by using a credit card to pay.
It is worth keeping an eye on the mall since stores often run substantial offers, boosting the number of points you can earn.
Pay your rent with a credit card using Rental Rewards or similar
You can use a third party intermediary service such as Rental Rewards to pay your rent with your credit card. Find out more about how this works here.
Pay your utility bills with your credit card
Set up payments for utility bills such as your phone and broadband to come from your credit card.
Pay your tax bill using your credit card
You can earn points even when paying a tax bill, however, the earn rate per dollar spent is typically lower than normal.
If you have a lot of tax to pay and want to optimise this part of your rewards strategy, then it may be worth looking into these credit cards for paying tax.
Buy points
You can buy Qantas points directly from Qantas. There are limitations on how many and how often you can buy points.
Take advantage of transfer bonuses
If you have an American Express credit card that earns Membership Rewards points, Qantas will offer a transfer bonus every few months. The bonus varies, but if you take advantage you can get significantly more points simply by transferring them.
Is collecting points worth the hassle?
Travelling at the pointy end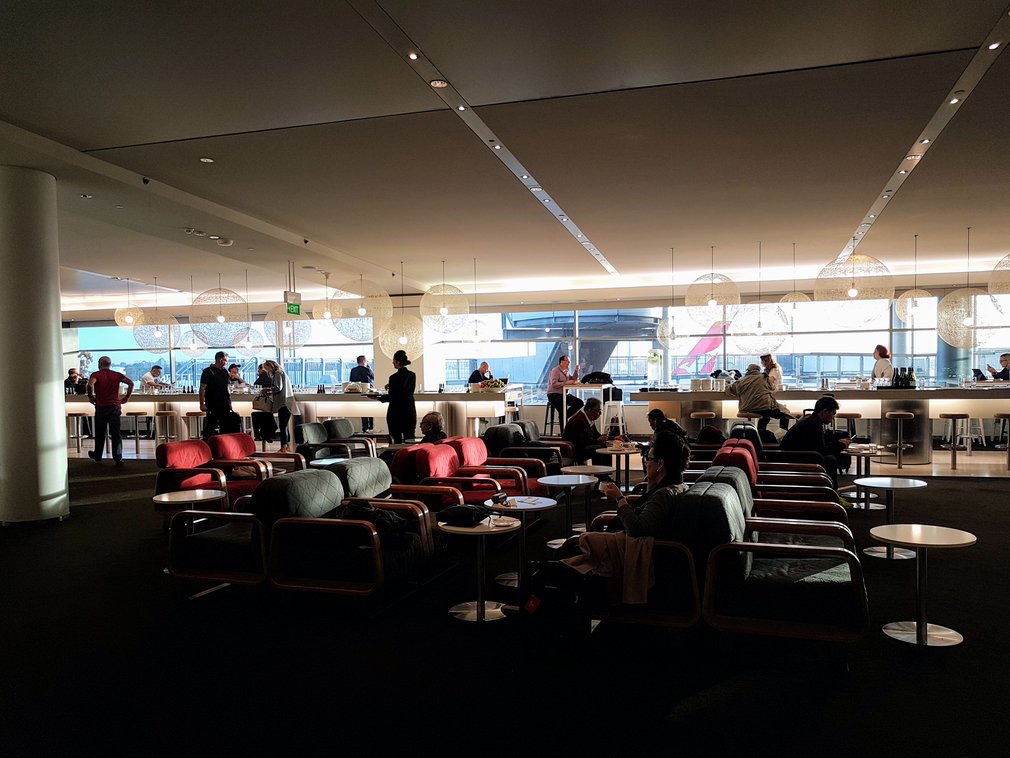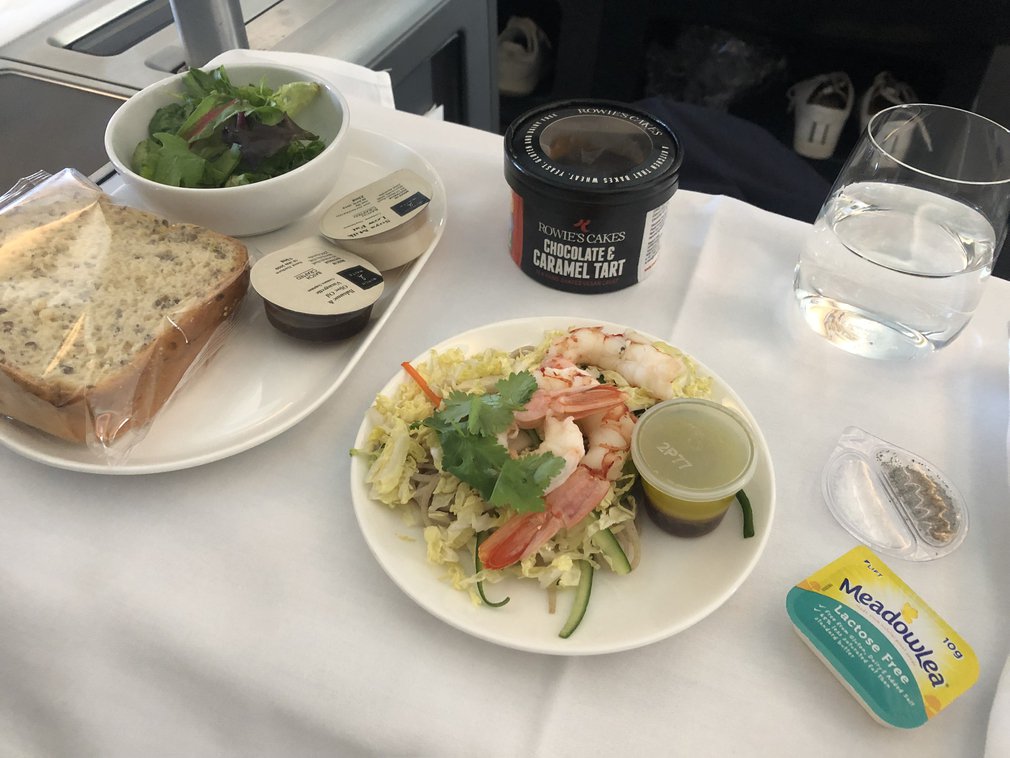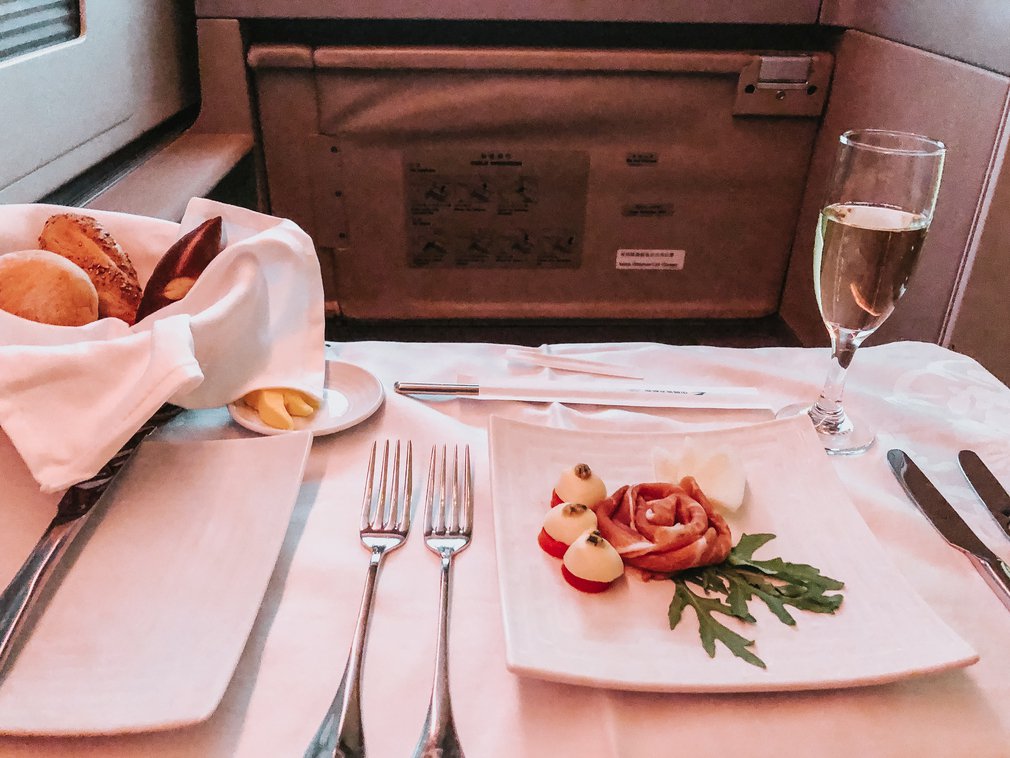 There are lots of ways to earn points every day
Ways to earn Qantas points without a credit card
Even if you don't have a credit card, there are many ways to earn points.
Travel
Fly and credit points to your account
Fly with Qantas, one of the oneworld airlines, or a partner airline such as Emirates. Add your Qantas Frequent Flyer number to your booking and the points earned for flying will be credited to your Qantas account.
Book hotels and accommodation
Qantas Hotels. Book a hotel stay with Qantas Hotels and earn points across a range of Australian and international hotels.
Partner hotels. Stay at a hotel operated by Accor, IHG, Hilton, Marriott Bonvoy, Radisson, or TFE, then convert points from your hotel rewards account to Qantas.
Airbnb. You can book Airbnb stays via Qantas, earning Qantas points for doing so.
Book taxis
Earn Qantas points when you use ingogo to book a taxi. A useful alternative to Uber with no surge pricing.
Convert Uber Rewards points to Qantas points
Higher-tier Uber members can link their Uber Rewards account with Qantas Frequent Flyer and convert Uber Rewards points to earn Qantas points.
Link BP Rewards with Qantas
If you haven't already, sign up for BP Rewards and link your account with your Qantas Frequent Flyer account so you can earn Qantas points at the pump.
Banking
Borrow with a personal loan
Earn Qantas points when you take out a personal loan with Symple Loans. Only available for personal use.
Switch transaction accounts
Open a Bankwest Qantas Transaction Account to earn Qantas points on the balance held in the account and on eligible purchases with the linked debit card.
The Bank of Queensland Everyday Plus Account also earns Qantas points based on the balance held.
Switch savings accounts
When interest rates are as low as they are, you'll probably want to make your money work harder.
Earn Qantas points with the Qudos Bank Qantas Points Saver in addition to interest. The earn rate is based on the balance per annum, so there is a longer term commitment involved.
Switch home loans
Banks run a number of promotions in order to attract and retain home loan customers.
New home loans. Several banks offer substantial Qantas bonus points when you are approved.
Monthly repayments. A smaller number of banks including Macquarie, Qudos Bank, and others reward loyalty with bonus points disbursed on a monthly or annual basis.
Invest in shares
When you buy shares with Superhero, a popular investment app, you can earn Qantas points with every trade. You may be eligible for the bonus offer, which applies a higher earn rate for a limited time. The ongoing earn rate is 100 Qantas Points per trade on full $5 brokerage trades and 1 point per US$5 transferred from AUD to USD.
Insurance
Get health insurance
Take out a policy with Qantas Health Insurance and earn Qantas points based on the level of cover. Available on policies for families, couples, singles, and single parents.
Insure your car
Earn points on comprehensive, third party property, fire and theft, and third party property insurance policies with Qantas Car Insurance.
Protect your home and property
Earn points on home and contents, home building, contents, landlord, and renters insurance policies with Qantas Home Insurance.
Protect your trip
Earn points with Qantas Travel Insurance. Available for domestic and international policies covering trip cancellation, delays, luggage protection, medical expenses, and more.
Property
Buy a house
Several homebuilders offer Qantas points when you buy one of their properties. These bonuses can be very substantial, often enough to redeem for an international business class trip.
Sell or lease a property
Earn points when you list a property to sell or lease with LJ Hooker. Available on residential, commercial, and industrial property listings.
Install solar power
Earn Qantas points when you install solar panels, solar hot water systems, battery and energy storage systems from Solargain.
Shopping
Shop at Woolworths
You can transfer points earned with Woolworth Rewards to Qantas Frequent Flyer, meaning you can earn points on everything from groceries to homeware.
Shop on Kogan
Add your Qantas Frequent Flyer number to your Kogan account to earn points on eligible purchases. You can also redeem Qantas points towards an order on Kogan.
Book restaurants
Use Qantas Restaurants to make a reservation at your favorite restaurant and earn points per diner at more than 18,000 restaurants in Australia and overseas.
Buy wine
Choose from the wide range available on Qantas Wine to earn points on your next bottle.
Buy a gift card
Qantas gift cards make it easy to earn points and send a gift to someone who has it all.
Purchase movie tickets
HOYTS Rewards members can add their Qantas Frequent Flyer number to their account and earn Qantas points on movie tickets.
Replace car tyres
Shop for new tyres at JAX Tyres, present your Qantas Frequent Flyer number in-store, and earn points.
Subscribe to The Economist
Often found in the cabins at the pointy end of the aircraft, subscribe to The Economist for a generous one-off points bonus.
Stream live sports
Subscribe to Kayo Sports, add your Qantas Frequent Flyer number to your Kayo account, and get bonused with Qantas points.
Mind the pets
You can even earn points when arranging for a pet minder using Qantas Pet Sitting.