A growing number of crypto exchanges accept deposits via Google Pay, making it easier and faster to buy Bitcoin.
Scroll down for a list of crypto exchanges that support Google Pay deposits and our comprehensive guide to buying Bitcoin with Google Pay in Australia.
Unsure about what exchange to use?
Where to buy Bitcoin with Google Pay

On website
Finty may be compensated when you click on the link.
Highlights
Buy and sell popular digital currencies, keep track of them in one place.
Invest in cryptocurrency slowly over time by scheduling buys daily, weekly, or monthly.
Coinbase Australia is registered with AUSTRAC.
---
Pros
Get access to a wide variety of altcoins.
Start trading with as little as $2.
Advanced trading includes Market, Limit, Stop Limit, and Auction Mode orders.
Cons
Fees are higher compared to other exchanges.

On website
Coinmama
Highlights
Buy Bitcoin and Ethereum with a credit card, debit card, Apple Pay, or bank transfer.
Place your order and get your coins instantly.
Fast-track verification with excellent customer service.

On website
Highlights
Get started with as little as $10.
Sign up today and buy 50+ cryptocurrencies in minutes.
Make easy deposits and withdrawals, measure your portfolio's performance and keep track of all of your crypto in one convenient place.
---
Pros
Large selection of tokens to trade.
Earn rewards by staking eligible assets.
Access to a range of educational materials.
Cons
Limited options to fund your account.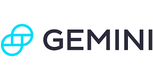 Highlights
Gemini Exchange makes it simple to research the crypto market, buy bitcoin and other cryptos, and build a portfolio for the future of money.
Set recurring buys and dynamic price alerts.
All crypto held online in Gemini's exchange wallet is insured and it uses the best-in-industry cold storage coverage with leading insurance providers.
---
Pros
Suitable for both beginner and advanced traders.
Supports multiple fiats and cryptocurrencies.
You can earn interest on your cryptocurrency balances.
Its mobile apps are highly rated.
Cons
The fee structure can be expensive for both small trades and higher volume trades.
First time buying?
How to buy Bitcoin with Google Pay
Step 1: Choose a crypto exchange that supports Google Pay deposits
To buy Bitcoin with Google Pay, you need to open an account with an exchange that accepts Google Pay as a deposit method.
You can use Finty to compare different crypto exchanges, their fees to deposit and withdraw fiat, tradable coins, etc.
Step 2: Verify your identity
The second step is to verify your identity. This usually requires an image of your driver's licence, passport, or another form of officially-issued photo ID.
Step 3: Decide how much you want to invest
Bitcoin is a highly volatile commodity. The market can flip from bull to bear very quickly. Therefore, it's best to consider its price volatility and carefully consider the amount you want to buy.
Step 4: Deposit funds
Now that you have decided how much you want to invest, you'll need to fund your exchange account.
In the exchange dashboard, locate the page for depositing funds, select 'Google Pay' as a payment method, and proceed to deposit the funds.
Not every card issuer allows purchases of cryptocurrency. If yours doesn't, the payment may fail at this stage. Depositing funds with PayPal is a popular workaround in this situation.
Step 5: Make an order
You typically have a choice of orders, namely market order (the easiest to use), trigger order (automatically executes when the price hits a set target), and recurring (allowing you to build your holdings over time).
Step 6: Buy
The final step is to fill out the order form and complete the purchase. Once processed, your Bitcoin will be in your wallet at the crypto exchange.
Still not sure?
Pros and cons
Pros
No extra charges: Google Pay does not charge transaction fees for making purchases.
Secure: Digital wallets such as Google Pay and Apple Pay are very secure, using several layers of authentication and end-to-end encryption to protect transactions.
Private. Because you don't provide your actual card details, it's more difficult for anyone to profile you should the exchange ever sell transaction data or suffer a data breach.
Fast. Depositing funds with Google Pay is very convenient.
Cons
Not widely supported by exchanges. Google Pay is available to use at several of the larger exchanges, but many exchanges are yet to adopt it as a funding method.
How long does it take for funds to transfer using Google Pay?
It takes a few seconds or minutes for funds to transfer into your exchange account through Google Pay.
Can I buy Bitcoin with Google Pay anonymously?
Paxful, which is a peer-to-peer exchange, supports Google Pay for anonymous purchases.
Can I buy other cryptocurrencies with Google Pay?
Yes, you can buy other cryptocurrencies with Google Pay. All you have to do is enter the desired cryptocurrency in the place of Bitcoin on the order form.