On website
Highlights
Trading fees on Swyftx are higher than on Coinjar, although fees decrease on Coinjar as you trade more.
Swyftx and Coinjar are both AUSTRAC-regulated and must operate within their set of rules.
Swyftx has a very high Trustpilot rating and delivers outstanding customer service. Coinjar is not far behind.
---
Pros
Trade more than 300 crypto assets through the Swyftx platform.
Offers tight spreads and low trading fees.
Get support within 5 minutes through their live chat.
Practice trading with a demo mode.
Cons
Lacks access to advanced trading markets.

On website
Highlights
eToro's fees for trading and withdrawing funds are higher than they are on Coinjar.
Coinjar supports more cryptocurrencies than eToro does.
eToro copy trading makes it easier for beginners to trade, a feature that is not available on Coinjar.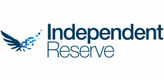 On website
Highlights
Independent Reserve's trading fees vary based on monthly trade volume and reduce with higher volume. Coinjar's fees are slightly higher.
Both exchanges are located in Australia and AUSTRAC-regulated with excellent security.
Both Coinjar and Independent Reserve have a limited number of cryptocurrencies available to trade.
---
Pros
Automate your cryptocurrency trading strategy with Independent Reserve's AutoTrader feature.
Its built-in tax calculator makes it easier to file your tax return.
ISO certified and has an AUSTRAC license.
Cons
It has a limited number of supported coins compared to other exchanges.

On website
Highlights
Both exchanges offer a good choice of tradable coins, but CoinSpot has considerably more cryptocurrencies than Coinjar.
Coinjar's trading fees are higher than CoinSpot's.
CoinSpot is Australia's only ISO 27001-certified exchange. This accreditation is recognised internationally as the gold standard, giving CoinSpot an advantage over CoinJar.
---
Pros
Trade for only 0.1% and withdraw in AUD for free.
Multiple deposit options.
Access CoinSpot NFT Marketplace.
CoinSpot is regulated by AUSTRAC and is ISO certified
Cons
Margin trading is not available.

Highlights
Trading and withdrawal fees on Coinjar are lower than those on BTC Markets.
More cryptocurrencies are available for trading with Coinjar than BTC Markets.
Coinjar and BTC Markets are both Australian exchanges. Both are regulated by AUSTRAC and have strong security.

On website
Highlights
Trading fees on Cointree are higher than Coinjar.
More cryptocurrencies are available to trade on Cointree as compared to Coinjar.
Both exchanges are based in Australia and AUSTRAC-regulated with strong security measures.
---
Pros
Cointree has competitive fees for quick buys and sells.
You can view and copy the portfolios of recently successful traders.
Fast and easy trading with the Cointree app.
Get customer support 24/7.
Cons
Account verification may take up to 48 hours.

On website
Highlights
Coinjar's trading fees are quite clear, which is not something that can be said of Coinbase.
Coinbase has a simple layout and design, making it ideal for beginners. Coinjar is more complicated in comparison.
Coinjar is an Australian exchange and regulated by AUSTRAC. Coinbase operates under US laws and regulations.
---
Pros
Get access to a wide variety of altcoins.
Start trading with as little as $2.
Advanced trading includes Market, Limit, Stop Limit, and Auction Mode orders.
Cons
Fees are higher compared to other exchanges.

On website
Highlights
Transaction fees on both Coinjar and Binance are roughly the same for lower value transactions. However, for higher value transactions, Coinjar is cheaper.
Binance offers a much larger choice of cryptocurrencies to trade compared to Coinjar.
Both Coinjar and Binance are not recommended for beginner traders.
---
Pros
It has some of the lowest trading fees out there. 0.1% for spot trading and 0.5% for instant buy or sell fees.
Credit card or debit card deposits are accepted.
Provides charting and trading tools suitable for advanced crypto traders.
Cons
The platform UI can be complicated to learn for new investors.

On website
Highlights
Trading fees on Coinjar are much lower than Kraken.
Coinjar has fewer cryptocurrencies available to trade compared to Kraken.
Kraken is more suitable for experienced traders, offering futures and derivative trading options.
---
Pros
Large selection of tokens to trade.
Earn rewards by staking eligible assets.
Access to a range of educational materials.
Cons
Limited options to fund your account.