Crypto.com is a leading global crypto exchange platform with over 10 million customers.
Buy, sell, and trade Bitcoin and 250+ lesser well-known cryptocurrencies.
Added services such as buying NFT's, advanced trading options, crypto earning Visa cards, crypto savings accounts and crypto lending.
Crypto.com is first and foremost an online cryptocurrency trading and exchange platform, but it aims to facilitate the use of crypto as actual currencies rather than merely as an investment option. It supports more than 250+ currencies for trading, plus its own native tokens, CRO (Crypto.com Coin).
Is Crypto.com the right exchange for you? Read on for a full review.

On Crypto.com's website
Crypto.com
Highlights
Buy Bitcoin and 250+ cryptocurrencies with 20+ fiat currencies
Earn up to 8.5% p.a. staking your crypto, and up to 14% p.a. for stablecoins.
Spend with the Crypto.com Visa Card and get up to 8% back.
What is Crypto.com?
Crypto.com is a global financial app headquartered in Singapore, allowing investors to easily exchange cryptocurrencies.
It consists of a mobile app, a digital wallet and an exchange. The Crypto.com Visa card, interest-earning crypto holding accounts, loans and automated investment strategies are also offered.
Huge global brand advertising campaigns created explosive growth in 2021. Big Hollywood names such as Matt Damon joined Crypto.com to promote the Fortune Favors the Brave campaign. Crypto.com also sponsored French football club PSG, the top flight Italian football league Serie A and the UFC to name a few.
The app currently has more than 10 million downloads, as indicated in the app store.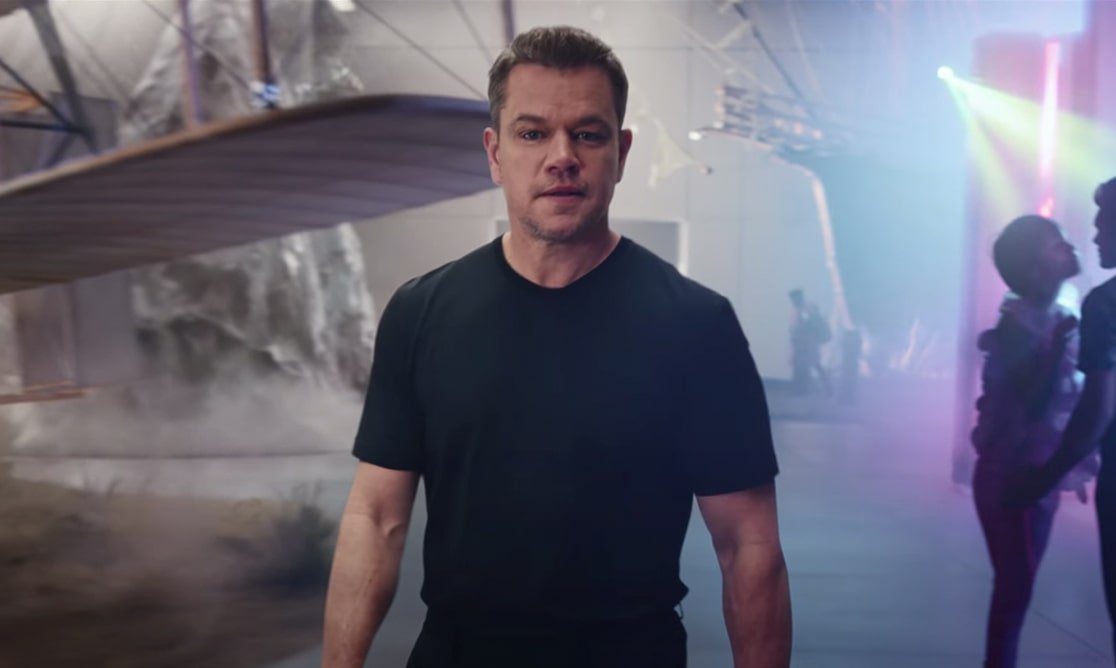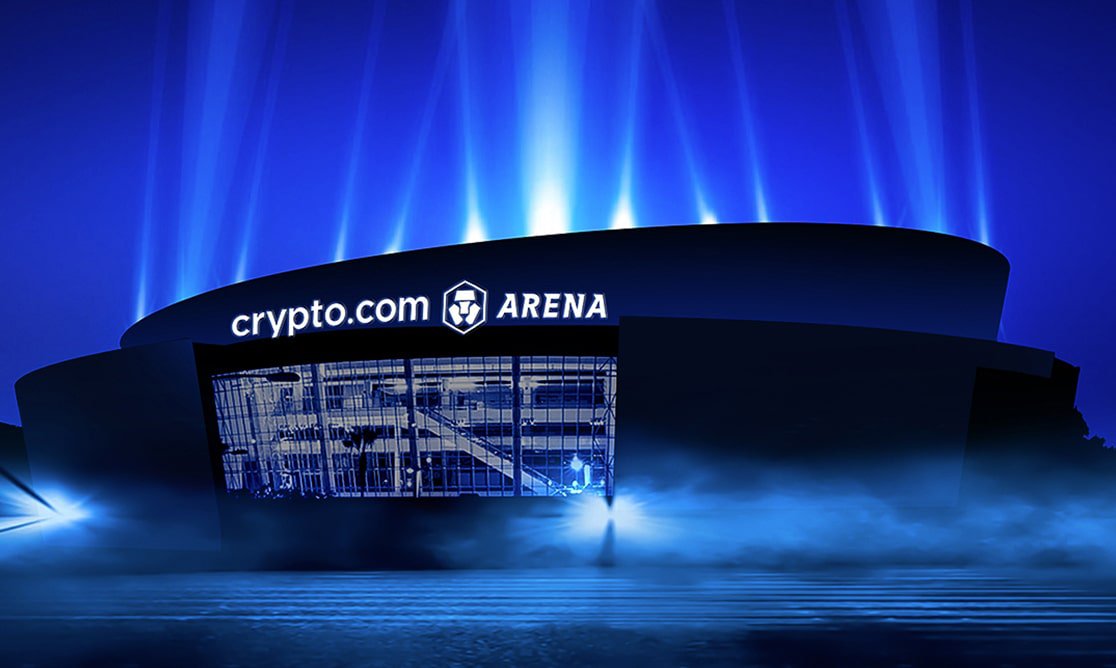 Who is Crypto.com aimed at?
Crypto.com's company goal is to put "cryptocurrency in every wallet" so Crypto.com is aimed at both ends of the market, mostly the beginner crypto investors. Newbies and beginners who may be overwhelmed by the complex features offered on other crypto trading platforms will enjoy Crypto.com.
Experienced crypto traders seeking to borrow against their crypto portfolio, stake their crypto, buy NFT's or get paid in crypto will be drawn to the platform and grow their portfolio.
Is Crypto.com safe?
Crypto.com has an AFSL in Australia, but when you make cryptocurrency deposits you are not protected by Australian law in the same way as you would be with a fiat currency deposit.
According to the company itself, it operates in compliance with worldwide financial regulations (Including KYC and anti-money laundering rules) and uses strict verification processes and security features.
However, the platform suffered a login hack in January 2022 which affected 483 users losing almost US$34 million in unauthorised withdrawals. And as a sign of confidence, all affected customers were fully reimbursed. The platform has hardened it's security, revoked all customer 2FA tokens and required all customers to re-login and set up their 2FA token to ensure only authorised activity would occur.
Tradable coins
There are 250+ available coins that can be bought, sold, and traded using Crypto.com, including:
CRO, the website's native currency
Funding your account
Your trading account can be funded using any of the following methods:
Credit card
Debit card
PayPal
BPAY
PAYID
OSKO
Depositing cryptocurrency via the app, by tapping Transfer – Deposit – Crypto
Through the Crypto.com Exchange Wallet. Log in to your account, go to Wallets, then follow the instructions.
Features and benefits
Because it's much more than just a crypto trading app, Crypto.com offers the following non-customary features:
Reward System through Crypto.com Visa Card. Receive generous cashback paid in CRO, plus rebates and discounts on services like Expedia, Spotify, Netflix, Airbnb, Amazon Prime, plus airport lounge access and extra interest on crypto fixed-term deposits – but rewards vary based on different card tiers.
Cryptocurrency deposits on which 'rewards' (i.e. interest) are received.
Cryptocurrency loans on which interest is payable.
Staking of CRO tokens (i.e. depositing them in a fixed-term account and not touching them for six months) in order to qualify for fee discounts and extra interest on other crypto deposits.
Fees
Maker and Taker fees
For trading, the fee model that Crypto.com uses is similar to most exchange platforms. The fees are charged when the order is matched and executed, not when it's created. For instance, a buyer who wants to buy 1 BTC for $10,000 has to wait until the value comes down to that price. When it does happen, it's only at that moment that the fee is charged. This is otherwise known as a 'Maker fee'. A 'Taker fee', on the other hand, occurs when the order is immediately matched and executed, such as a market price order.
Your trading volume for the last 30 days determines your fee percentage, starting at 0.20% for both Maker and Taker for trade volumes up to $50,000, and declining as trade volumes rise.
Discounts for staking CRO tokens
Discounts on trading fees apply for users who 'stake' CRO tokens. What this means is that the CRO tokens are effectively placed in an interest-bearing fixed-term deposit for six months. For example, a stake of 10,000-49,999 CRO would result in a fee discount of 20%. Again, the benefit improves (that is, the discount increases) the more you stake.
Pros and cons
Pros
Low fee potential. Discounts on high volume trading can save the investor a lot of money.
Convenience. Crypto.com's CRO native cryptocurrency can be traded and used to pay for goods and services.
Broad cryptocurrency coverage. Buy, sell or swap Bitcoin and 250+ cryptocurrencies plus over 20 fiat currencies, including AUD, CAD, EUR, GBP, USD and others. Crypto.com also has a native token, CRO.
Rewards credit card. Crypto Visa card with cashback and other benefits.
Interest-earning deposits are available.
Buy NFT's on the platform.
Cons
Hard-to-navigate website. Despite the polished look of the website, there's no doubt that it can be daunting, especially for beginners.
Lack of educational resources. While the platform offers a good amount of basic concepts for beginners, there's no easy way to find FAQ or information on a specific topic.
You need to stake CRO's to access lowest fees which is only a minor point.
Crypto deposits not protected by local laws. Earning interest on crypto deposits is very attractive, but your deposits are not protected by government legislation in the way fiat currency, such as AUD, is in a bank.

On Crypto.com's website
Crypto.com
Highlights
Buy Bitcoin and 250+ cryptocurrencies with 20+ fiat currencies
Earn up to 8.5% p.a. staking your crypto, and up to 14% p.a. for stablecoins.
Spend with the Crypto.com Visa Card and get up to 8% back.
Crypto.com alternatives
In Australia there are many local and global exchanges offering exchange services that are similar to those of Crypto.com.
FAQs
Can I withdraw from Crypto.com in Australia?
Yes. Assets in Crypto.com can easily be converted to AUD since this fiat currency is one of the currencies that the platform supports.
However, compliance regulations mean that you must have at least one successful AUD deposit to your Crypto.com account before a withdrawal can be made to the same bank account. Internal review of the withdrawal can take 2-4 business days, and the actual transfer a further 2-4 business days.
Does Crypto.com report to the ATO?
Yes. The ATO tracks cryptocurrency trading through data from banks, other financial institutions and cryptocurrency exchanges.
Do I need a crypto wallet with Crypto.com?
Yes. Wallets are needed for transactions.

On Crypto.com's website
Crypto.com
Highlights
Buy Bitcoin and 250+ cryptocurrencies with 20+ fiat currencies
Earn up to 8.5% p.a. staking your crypto, and up to 14% p.a. for stablecoins.
Spend with the Crypto.com Visa Card and get up to 8% back.
Verdict
Crypto.com represents a solid option for people who are new to the world of crypto investing and buying NFT's. Earning crypto back on a card is really attractive and can be used in conjunction with cashback and coupon websites in Australia such as Kickback.
More experienced crypto investors will like the staking crypto or borrowing against crypto holdings as a loan. Beyond that, if you are a much more advanced crypto traders you will perhaps want to look at more technical or niche platforms. As always, people need to make sure they are prepared for the higher level of risk associated with crypto trading in general.
Disclaimer: The views expressed in this article are those of the writer's alone and do not constitute financial advice. Advertisers cannot influence editorial content. However, Finty and/or the writer may have a financial interest in the companies mentioned. Finty is committed to providing factual, honest, and accurate information that is compliant with governing laws and regulations. Do your own due diligence and seek professional advice before deciding to invest in one of the products mentioned. For more information, see Finty's editorial guidelines and terms and conditions.