On eToro's website
Highlights
Swyftx has a reputation for having low transaction and trading costs. The eToro trading fees vary based on the coin being traded. In most situations, though, eToro is more expensive than Swyftx.
Swyftx has more coins listed on its platform than eToro, making it the better choice for those looking for diversity.
Swyftx is well-known as one of Australia's most trustworthy exchanges, although eToro is also secure and highly trusted.
Highlights
Swyftx's trading charges are higher than CoinSpot. CoinSpot, however, charges a hefty convenience fee on all trades as compared to Swyftx. So overall, Swyftx is cheaper.
Swyftx and Coinspot are both AUSTRAC-regulated companies that adhere to the Australian financial system's rigorous rules. CoinSpot, on the other hand, has ISO security accreditation, which ensures bank-level security.
Swyftx provides excellent customer service and has a very high Trustpilot rating. CoinSpot is not far behind, although its Trustpilot scores are somewhat lower when compared to Swyftx.

Coinbase
Highlights
Trading fees at Swyftx and Coinbase are almost at par. However, Swyftx is slightly more expensive.
Both Coinbase and Swyftx provide live customer assistance. Trustpilot evaluations of Coinbase, on the other hand, are quite poor, and Swyftx leads by a significant margin.
Coinbase customers can earn cryptocurrency by learning about the platform's blockchain initiatives.

Highlights
Swyftx's total trading costs are greater than Binance's, but Swyftx provides superior overall security.
Binance is a wonderful platform for expert traders, but it is not user friendly for newbies. Swyftx, on the other hand, is appropriate for all traders and boasts a user-friendly interface.
Both platforms are AUSTRAC-registered and regulated, which means they must follow Know Your Customer and Anti-Money Laundering standards.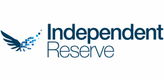 Highlights
Trading fees at Swyftx are higher compared to those of Independent Reserve. Moreover, Independent Reserve charges less for making more trades.
Independent Reserve is behind Swyftx in terms of customer reviews, and its Trustpilot ratings are lower than Swyftx.
Swyftx and Independent Reserve both provide high security and are considered secure exchanges in Australia.

Kraken
Highlights
Trading fees on Kraken are cheaper than with Swyftx. Kraken's charges vary depending on the value of the transaction.
Swyftx offers a huge choice of cryptocurrencies for trading compared to Kraken.
Kraken provides a robust trading platform that is designed for intermediate and experienced traders. Swyftx, on the other hand, is suitable for even the most inexperienced users.

Highlights
CoinJar employs cutting-edge security to safeguard customer funds. For example, 90 percent of user assets in CoinJar wallets are held in offline cold wallets for optimum security. Swyftx, on the other hand, does not provide this service, although it still provides excellent overall security.
Swfytx's trading fees are fixed, whereas CoinJar's trading fees are variable and higher for small-value transactions.
Swyftx's total number of tradable cryptocurrencies is significantly higher than what you'll get at CoinJar.

Highlights
When compared to Swyftx, Cointree has higher trading costs. High-value transactions, on the other hand, are slightly cheaper on Cointree.
Swyftx and Cointree are excellent for beginners since they have a clean interface and trading choices.
Swyftx and Cointree are both Australian companies that are registered with AUSTRAC, providing additional security.