Six cents per point value when booked using points.
It doesn't have the flashy decor, but you'll still enjoy the experience.
Seats are spacious and private, but firm, after eight hours of travel time.
After a busy week of business in South East Asia, I was on my way back to the East Coast of Australia via Hong Kong. There were plenty of flights, but I struggled to find seat availability to Melbourne, Sydney or Brisbane. After multiple searches, I found that Hong Kong to Perth on Cathay Pacific was available, so I took the chance to try the Hong Kong (HKG) and Perth (PER) route on an Airbus A330-300.
This is my in-depth flight review of my Cathay flight and what you can expect if you fly this route.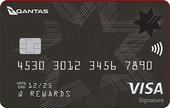 Highlights
Earn up to 120,000 bonus Qantas Points. Receive 90,000 bonus points when you spend $3,000 in the first 60 days from account approval date and 30,000 bonus points when you keep your card open for over 12 months. Terms and conditions apply.
Enjoy 0% on balance transfers for 12 months with 3% Balance Transfer Fee.
Reduced first-year annual fee of $295 p.a. instead of $395 p.a. (saving you $100).
---
Pros
Complimentary Qantas Frequent Flyer membership fee valued at $99.50.
Six complimentary insurances when you make an eligible purchase.
Earn 1 Qantas Point per $1 spent on everyday purchases up to $5,000 per statement period then 0.05 pts per $1 spent thereafter (capped at $20,000).
Cons
Annual fee of $395 p.a. is quite high.

Flight details
Airline: Cathay Pacific
Route: Hong Kong (HKG) – Perth (PER)
Cabin: Business Class
When: July 2017
Cost: 65,000 Qantas Frequent Flyer points plus about $160 in taxes for a one way trip 
Aircraft: Airbus A330-300 (twin-jet) 
Seat number: 16A 
Overnight flight: Yes 
Meal included: Yes 
Amenity kit provided: Yes 
Pyjamas provided: No 
In-flight Wi-Fi: Wi-Fi is provided but I didn't have any use for it 
Duration: 7 hours 50 minutes
Baggage: Carry on
How to get points? Sign up for a new frequent flyer credit card.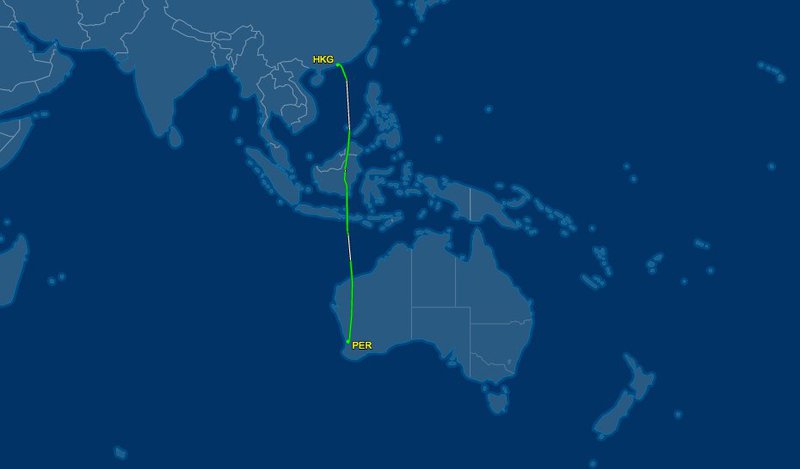 Having arrived on a First Class Cathay Pacific flight from Singapore earlier in the day, we were able to spend a few hours in Cathay Pacific's excellent First Class Pier Lounge until this flight. The Pier airport lounge is truly on another level, being more like a sumptuous hotel than an airport lounge. More on that in just a minute.
Booking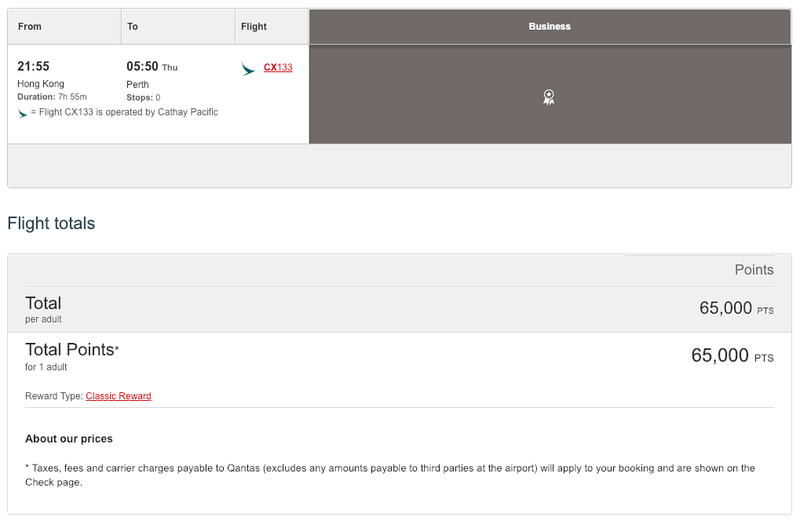 I booked this flight as a Classic Reward seat for 65,000 Qantas Frequent Flyer points and paid $160 in taxes and surcharges. If I had paid for this flight in cash, it would have cost around AU$3,777. This can be a very expensive route and I've spotted one-way HKG - PER tickets go for as much as AU$10-20k.
By using the Qantas points I had earned with a credit card to make a classic reward booking, I was able to get excellent value of approximately six cents per point. Using my Amex Qantas Charge Card to pay the taxes, I managed to earn 160 Qantas Points. 
If you were to transfer American Express Membership Rewards points to the Asia Miles program, then the same seat on the same flight would have cost only 45,000 Asia Miles—an even better points value.
Getting into The Pier Lounge
Because I was flying onto Perth on CX133, I was eligible to waltz straight on into The Pier business lounge. Andrew, my brother and co-founder, was flying back to the UK on an Emirates flight, which is not a member of the One World alliance. This initially meant that we wouldn't get into that lounge. But we could both get access to the First Class Pier Lounge because we had just flown from Singapore in first class.
The Pier is the classiest airport lounge either of us had ever visited before. Not only is this airport lounge vast, but it's also well planned out. With the private bathroom and showers, lounging areas, restaurant, bar, and quiet sleeping areas, it's the sort of place you could easily spend a long time between flights.
I don't like to say this, but, Qantas Business Lounges and Qantas Club lounges in Australia are plain in comparison to Cathay Pacific's Pier business lounges.
Onboard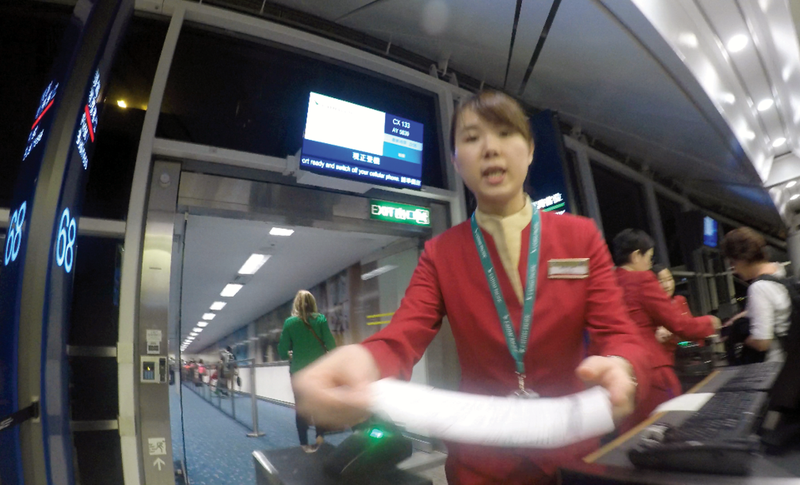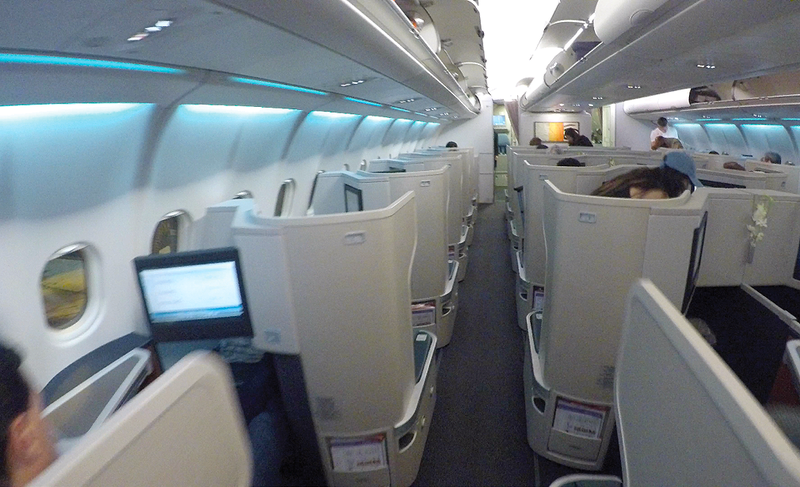 Once boarded, I found my seat (16A) was in the main business class cabin and far enough away from the galley areas to remain quiet for the whole flight.
Cathay Business is a solid experience, but the overall decor lacks excitement. The very stark interior design of the cabin is a big departure from what you'll experience in their airport lounges.
The angled Herringbone configuration and seat design will be familiar to people who have flown in business class with American Airlines international routes (read our review here).
Your high-sided seat gives you a lot of privacy and plenty of space in the footwell too. It is spacious yet compact once you fill it with all your stuff. Direct access to the aisle means you don't need to clamber over other passengers to get out. Couples travelling together are best to select the middle two seats.
We experienced a delay of around an hour, something that happens regularly at HKG, which meant it was late before we pushed back.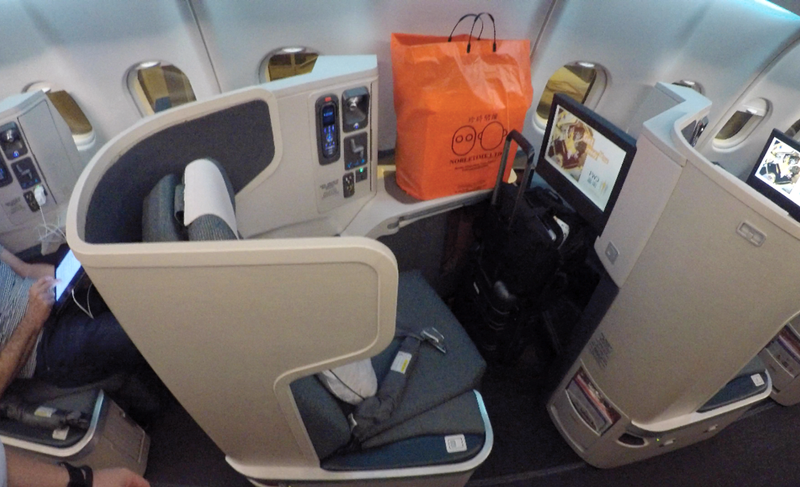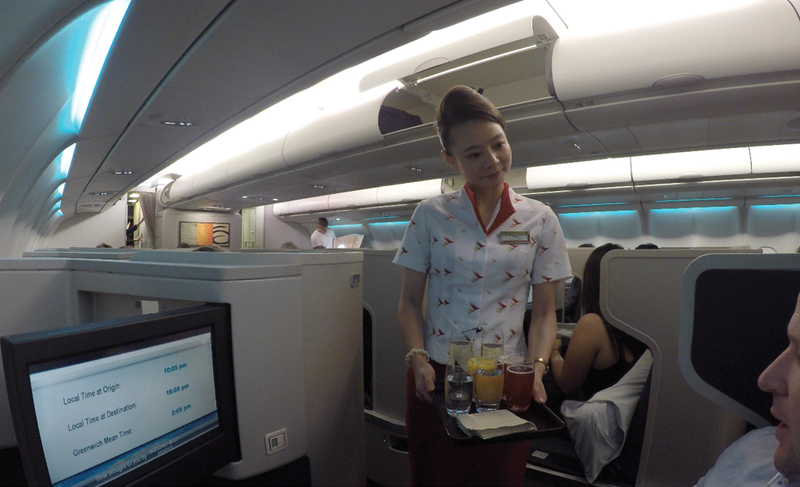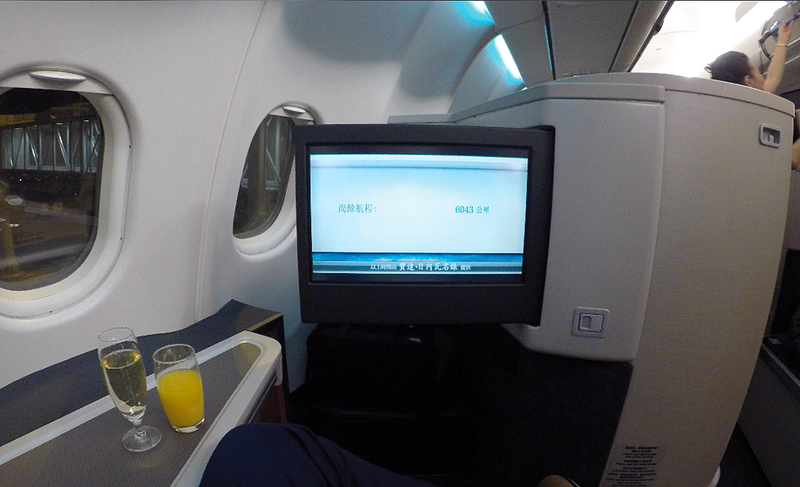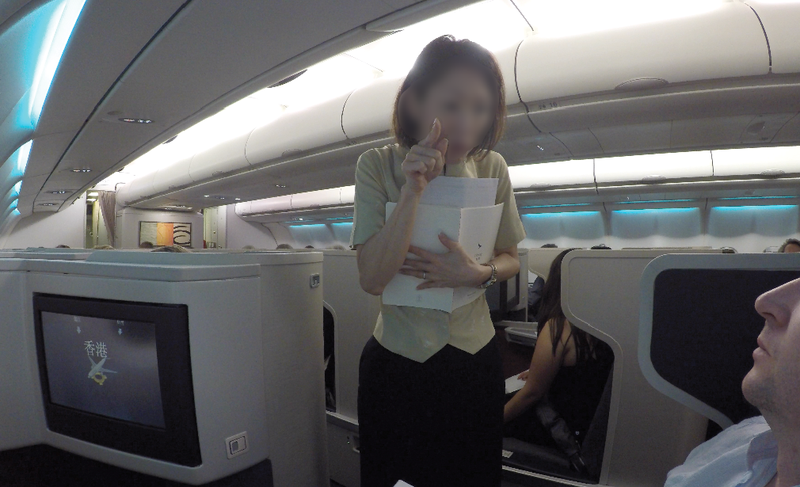 Be careful when you take pictures in planes. I had my camera mounted on a gooseneck tripod to the side of my seat. Some airlines don't mind, some positively encourage it. One of the cabin crew on this flight came by and politely asked me to not set my camera up as it was pointing across the cabin. Didn't she realise that I was trying to get the perfect shot of the cabin?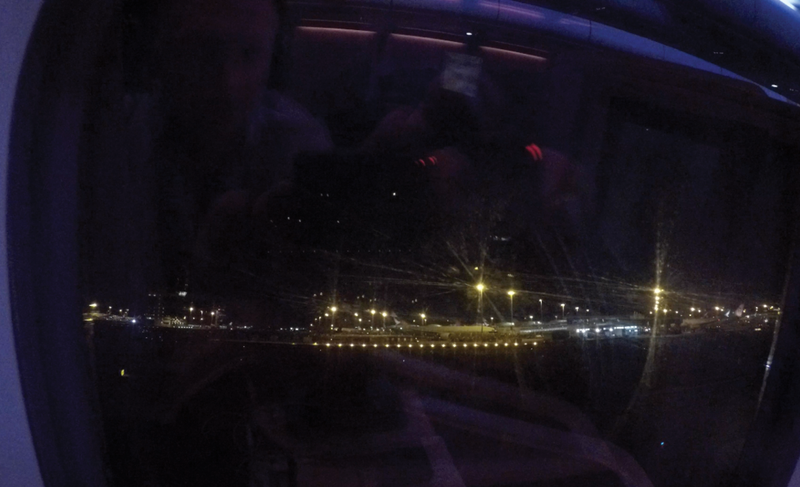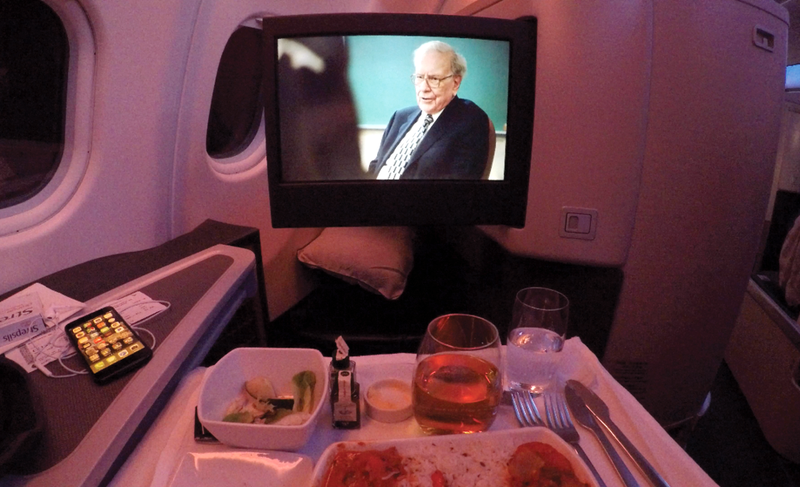 If you book this flight you'll be served a late dinner and an early morning breakfast before the descent into Perth. Cathay gets low scores by other travellers for the quality of the food served. Honestly, it's perfectly fine. Salads are fresh, the curry and rice were tasty, and there are plenty of drinks to choose from on the menu. Anyway, you didn't book business for the food. It's all about sleeping.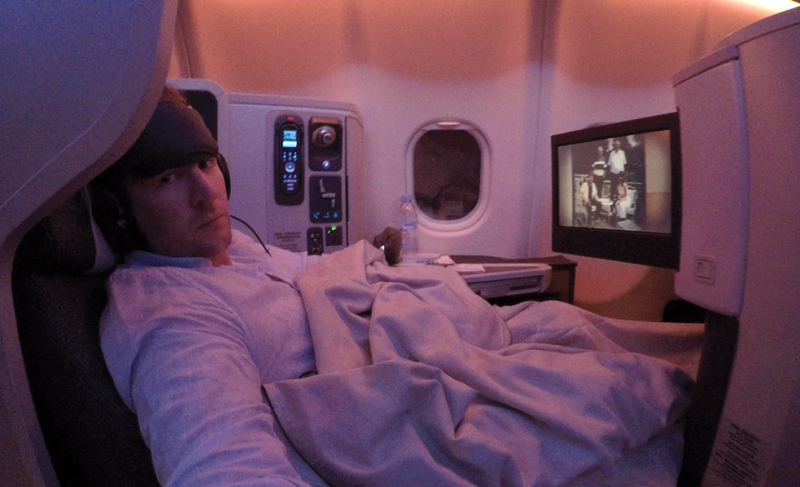 The seat lays fully flat into a bed, but I wouldn't say it is soft by any means. It sounds like a minor thing, but having a comfortable well-padded bed actually makes the 7-hour overnight flight a much more restful experience!
Unlike other airlines such as Qantas, a mattress topper is not provided to convert the seat into a more comfortable bed for a few hours of shut-eye.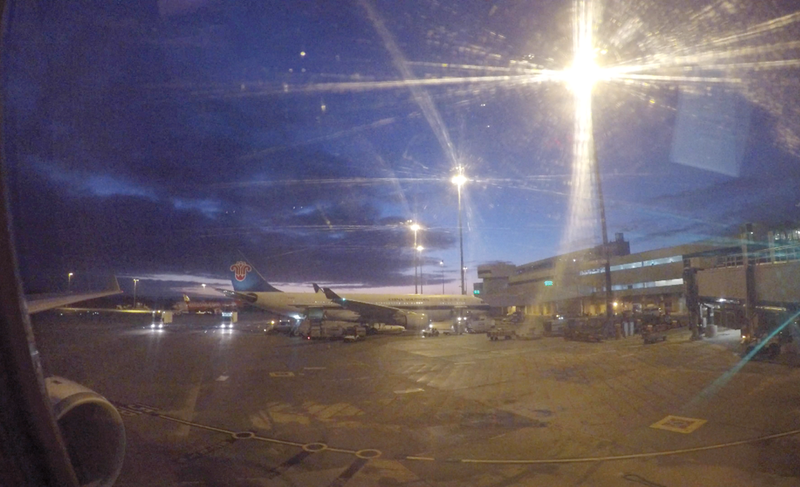 Final thoughts
Hong Kong is one of my favourite airports. The Cathay Lounges are beautifully designed, luxurious, and yet they have the feeling of being somewhere more personal like a very upmarket home as opposed to a glamorous shopping mall.
The onboard experience on this Cathay Pacific flight to Perth was adequate. Sure I got told to put my camera away, but the air stewardess was just doing her job. The food is fine for an overnight flight and flat bed was a bit too firm for my liking, which makes for a short night of broken sleep.
All being said, however, I really enjoyed flying with Cathay Pacific, especially since the redemption was such good value.