Step inside the Japan Airlines (JAL) Business Class on the B787 Dreamliner.
Visual tour of JAL Sky Suite window and aisle seats.
Find out how to book this non-stop regional JAL flight on points.
A group of five from Finty put the Japanese flag carrier (Japan Airlines) to the test on the short trip from Manila to Tokyo. We had aisle seats and window seats dotted throughout the cabin, so pictures were taken around the cabin. Discover just how good it was and decide if you should you redeem your valuable rewards points for a flight with JAL.
Flight Details
Airline: Japan Airlines (JAL)
Flight number: JL746
Route: Manila (MNL) - Tokyo (NRT)
Duration: Four hours
Cabin: Business Class
When: March 2019
Cost: 38,000 Qantas Points plus approx $70 AUD in taxes per person
Aircraft: B787 Dreamliner
Seat numbers: 3D, 8A, 8D, 8H, 8K
Overnight flight: No
Meal included: Yes
Amenity kit provided: No
Pyjamas provided: No
In-flight Wi-Fi: Yes, but didn't use it
Baggage: Carry on and checked luggage. 
Booking this flight
JAL ranks very highly compared to other Asia Pacific airlines who fly in and out of the region including ANA, EVA, Cathay Pacific, Qantas and all of the Chinese airlines.

Our flights were booked separately on three different occasions and yet we all managed to book Classic Rewards seats using points earned on a Qantas points credit card. Availability was wide open, so getting five out of 38 Business Class seats on one flight can be done.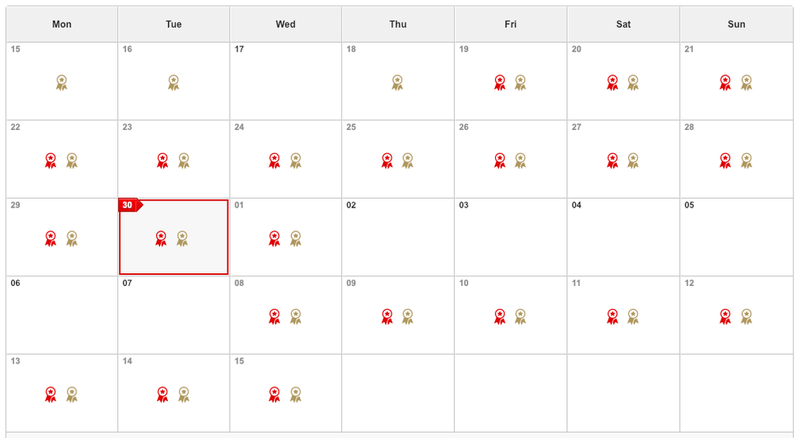 Qantas does not operate a route between Manila and Tokyo, but thankfully Japan Airlines do. While you can book JL746 (operated by Japan Airlines) on Qantas.com as a Classic Rewards booking, there are other redemption options for the exact same flight.
Here is a summary of how much it costs in points from Manila to Tokyo:
20,000 Avios Miles plus taxes
24,000 JAL Mileage Bank Miles plus taxes
30,000 American Airlines Advantage Miles plus taxes
38,000 Qantas Frequent Flyer Points plus taxes
With the right credit card, Qantas points may be some of the easiest to come by in Australia. So even though it takes more Qantas points to redeem for a flight on this route, it is still a good deal.
Checking in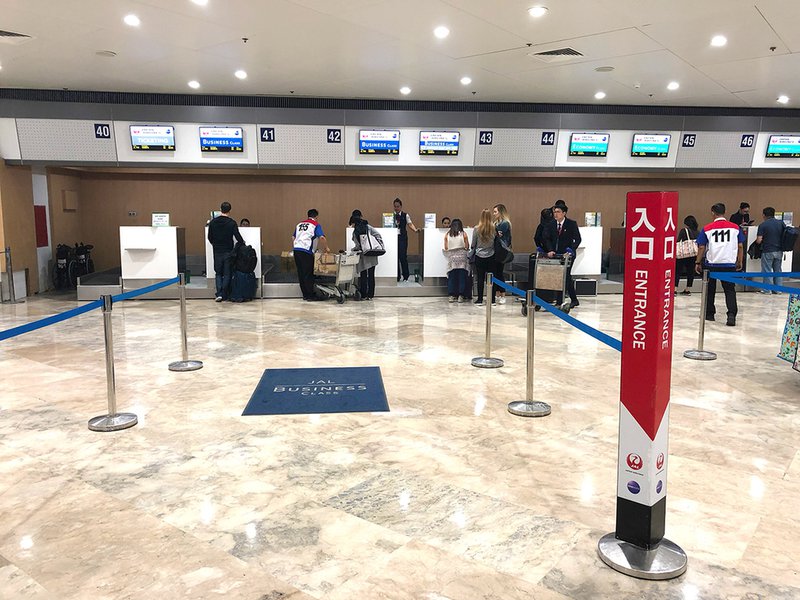 We had no issues with checking in. It was as efficient and fast as you would expect from JAL.
Manila Ninoy Aquino International Airport is quite dated and there isn't much to do, so after we checked in and cleared immigration and security, we headed straight to the lounge to unwind before the flight.
The Sakura Lounge in Manila
JAL have a dedicated but small airport lounge at Manila Ninoy Aquino International Airport to compliment the two daily flights from Manila to Tokyo.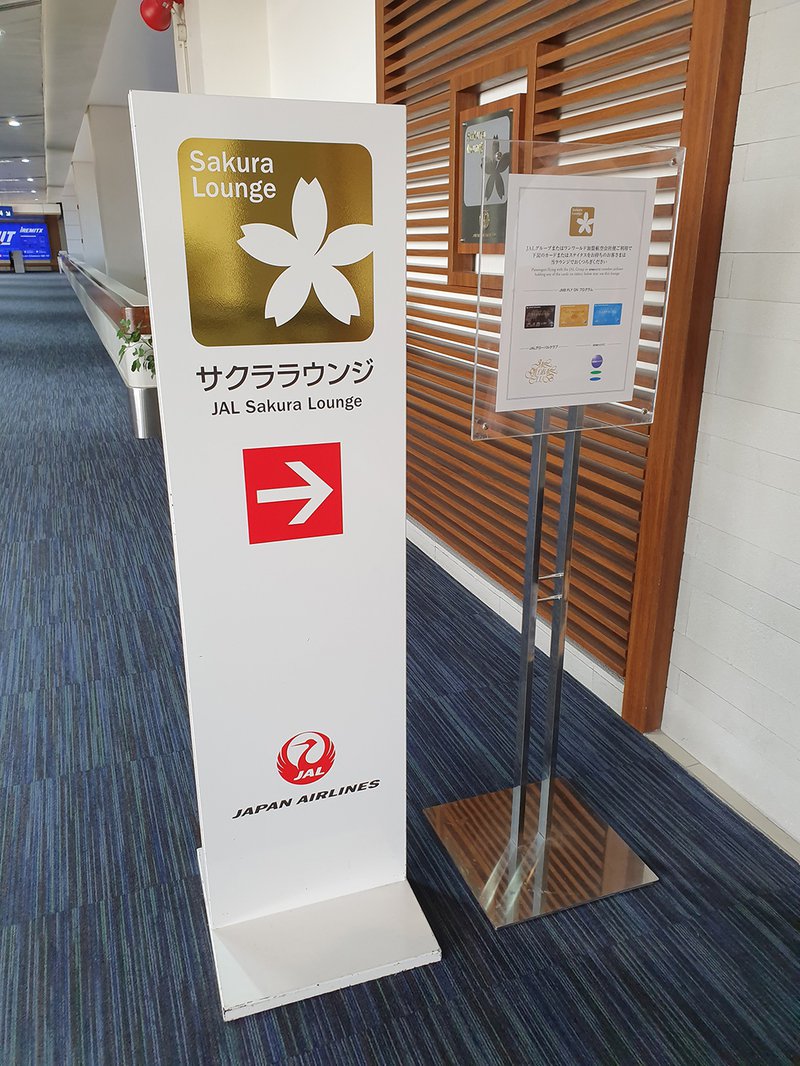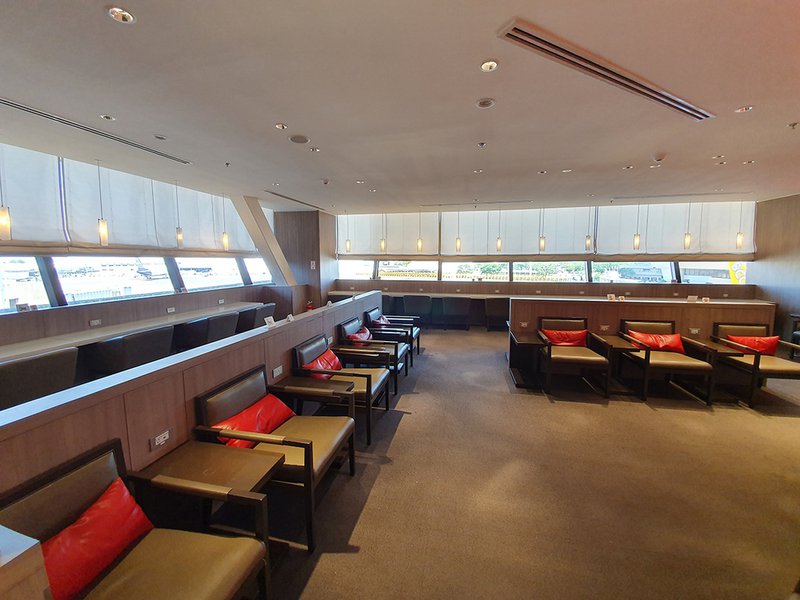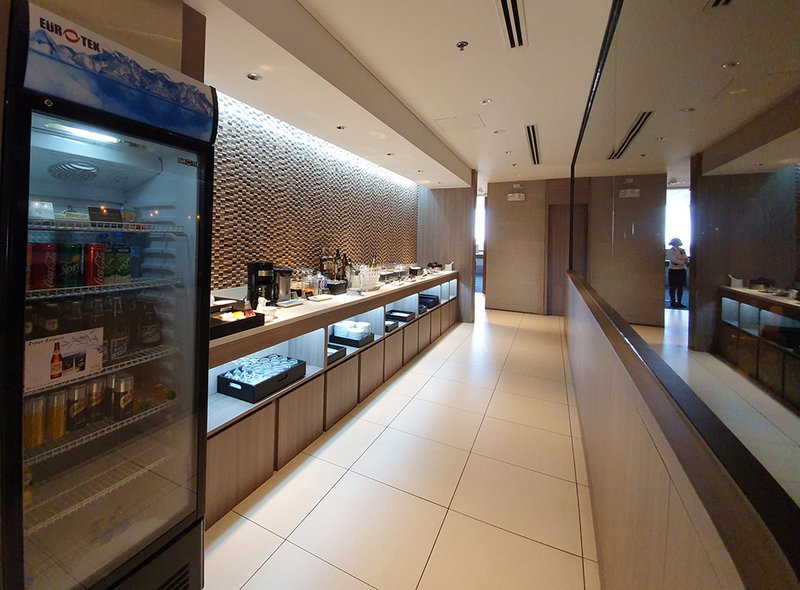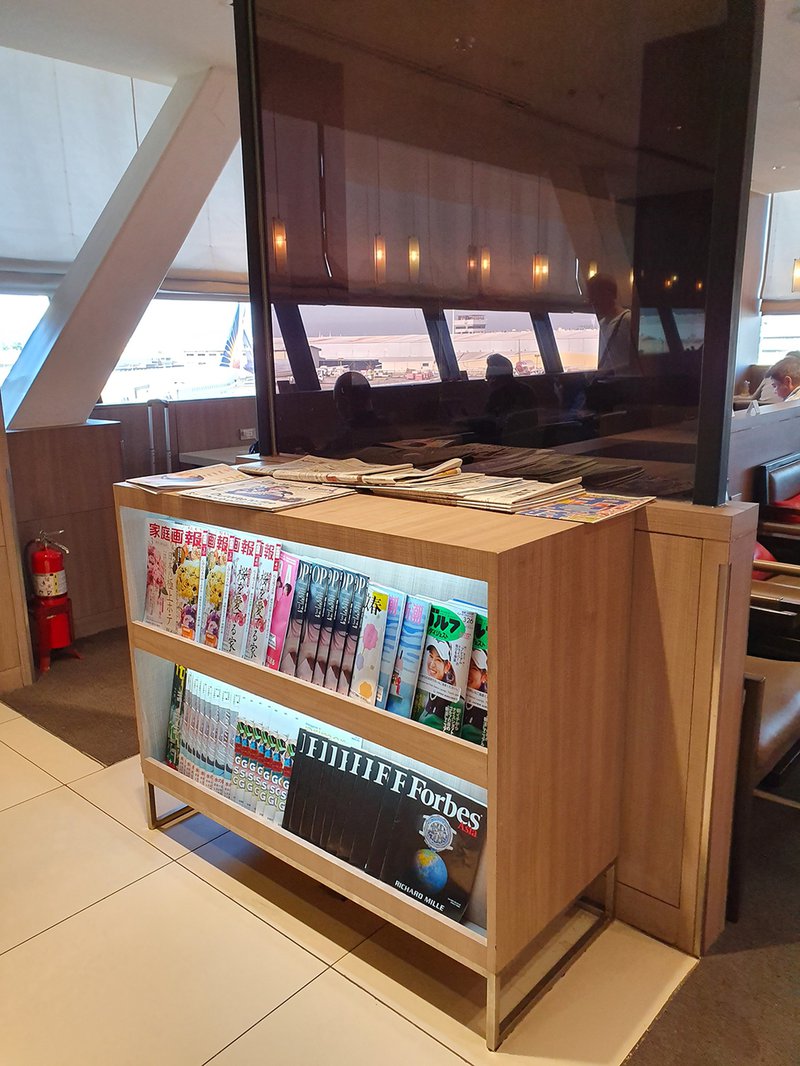 This was a small lounge with a relatively small choice of food and seating. The view was not particularly interesting either. It has the same design ethos as the Sakura Lounge we reviewed at Haneda.
Boarding
Boarding was very organised and didn't take long at all. It helped that we were in the Business Class cabin, who were first to board.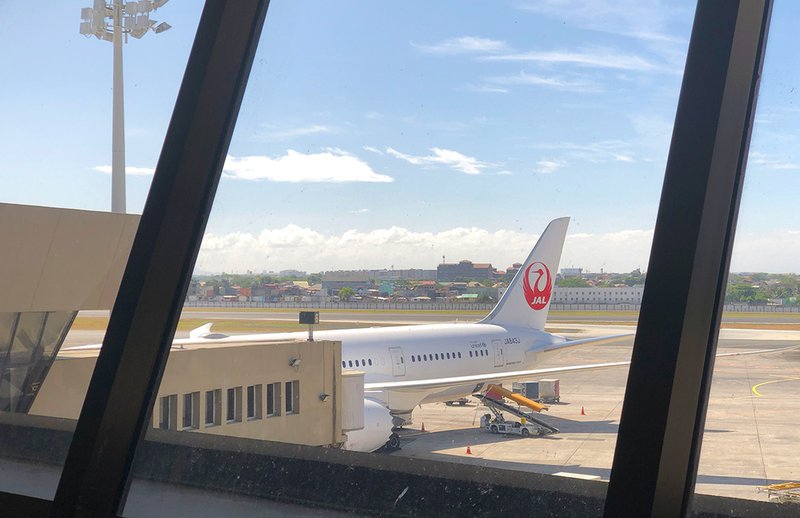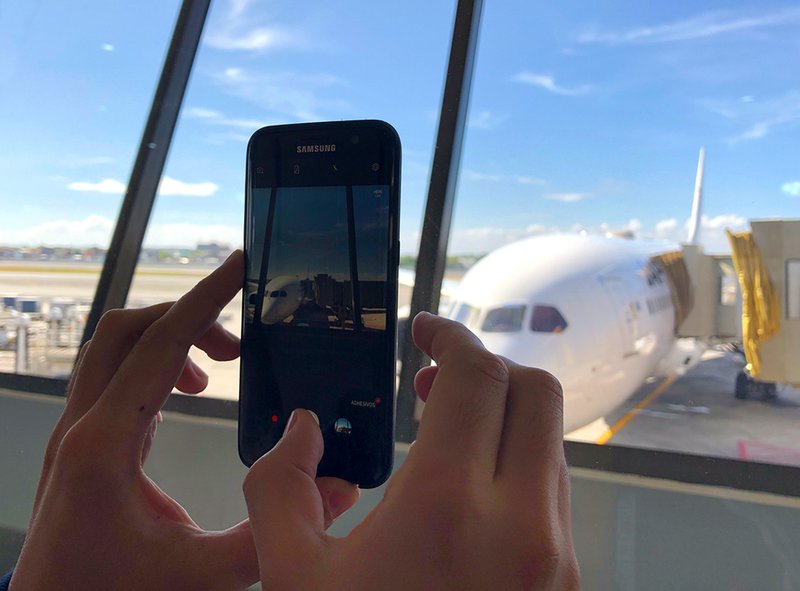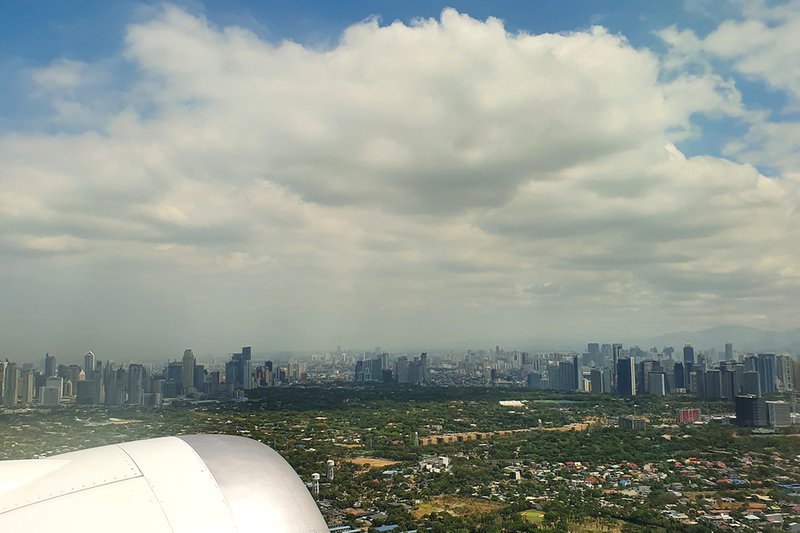 The cabin
Business Class on this JAL flight was fitted out with their highly rated Sky Suites. This was the first time I had experienced them and wasn't disappointed. These images do not do them justice due to the subdued colour palette.
The cabin is configured in a 2-2-2 staggered layout, which means forward facing seats and direct aisle access for everyone. It is quite a dense layout compared to the herringbone configuration favoured by other airlines, but the Sky Suites design provides a sense of space and privacy.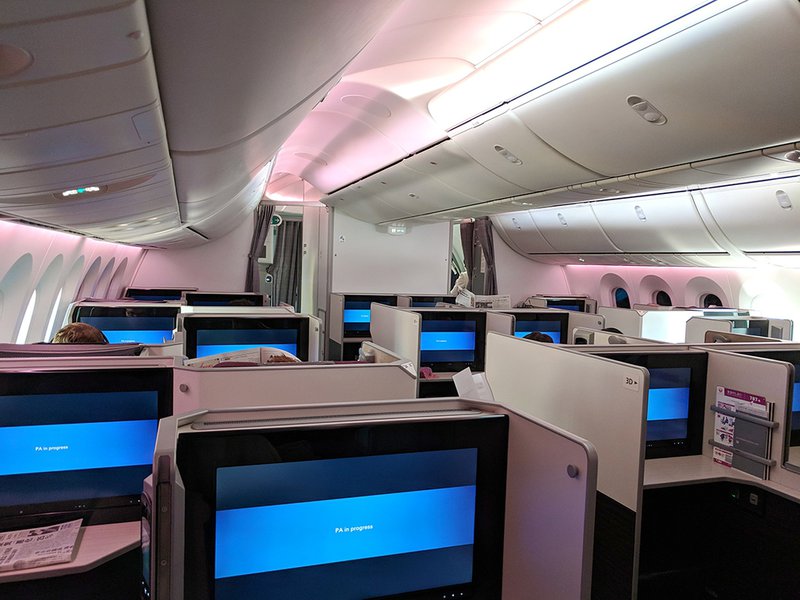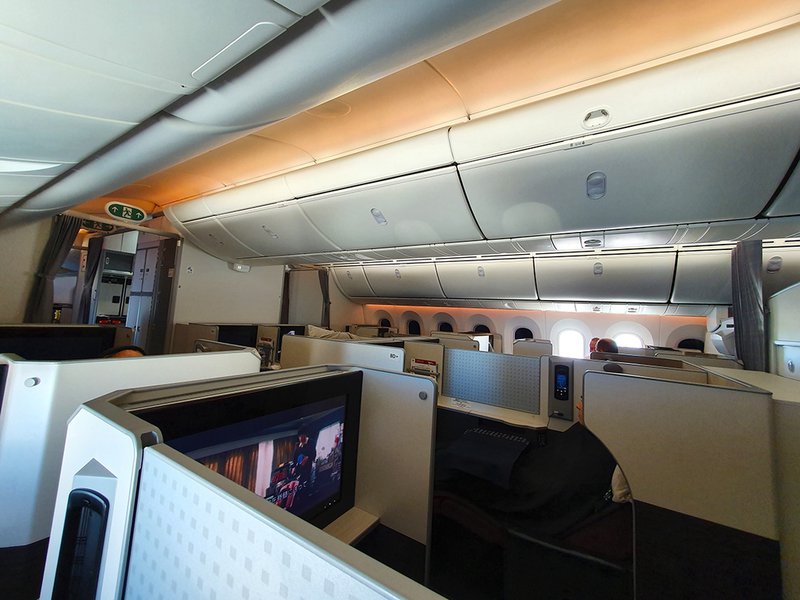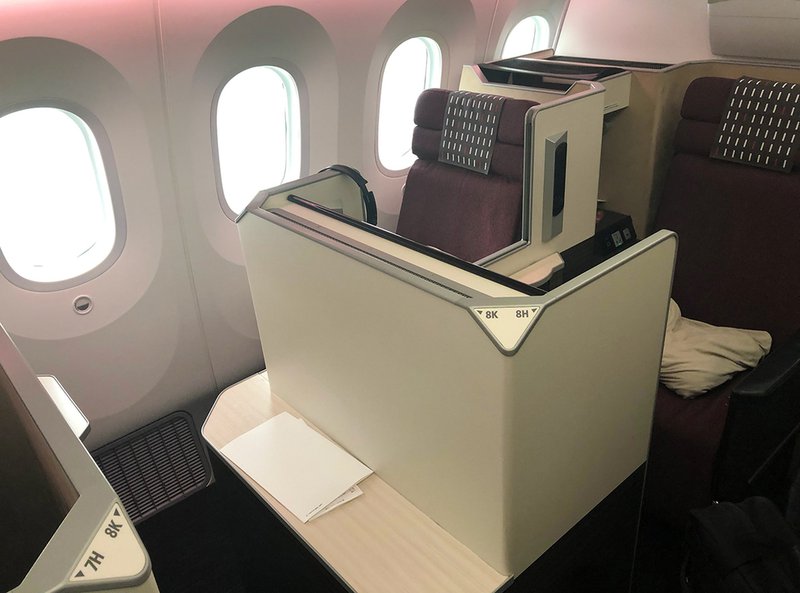 There is a similar feel with Cathay Pacific's Business Class cabin in that the aesthetics border on the bland. To put it more sympathetically, the design is simple and understated. However, that criticism should be disregarded. Sky Suites are very, very good seats.
These seats may not be the widest amongst its rank, but what was lacking aesthetically was more than made up for in comfort. Sky Suites are very comfortable, soft and well-padded with plenty of room in the footwell for bigger passengers.
The Sky Suites seat
I can see how valuable Sky Suites would be for a long haul flight. However, Sky Suites are not present across the JAL fleet. If you want to be sure you will get Sky Suites on your flight, check what aircraft has been allocated for your flight on JAL's website before booking. Be aware that it could change on the day if for some reason the airline needs to move a scheduled aircraft onto another route.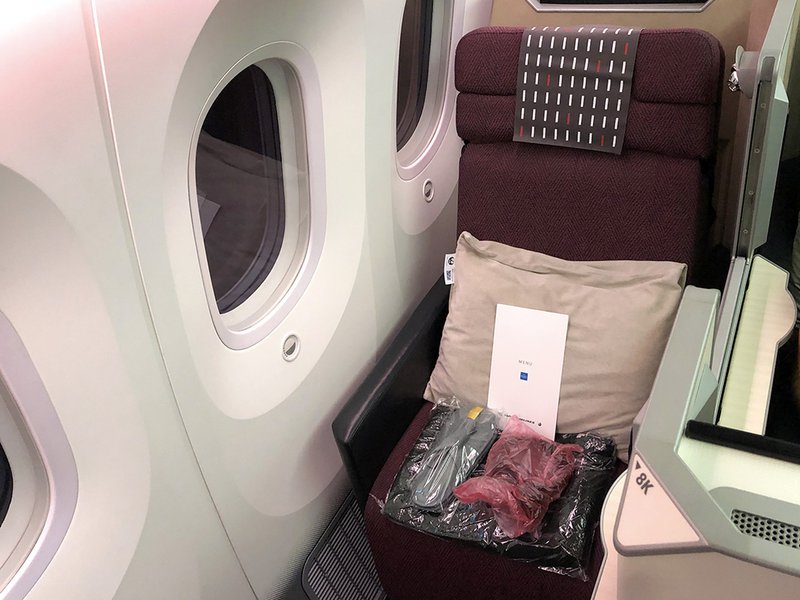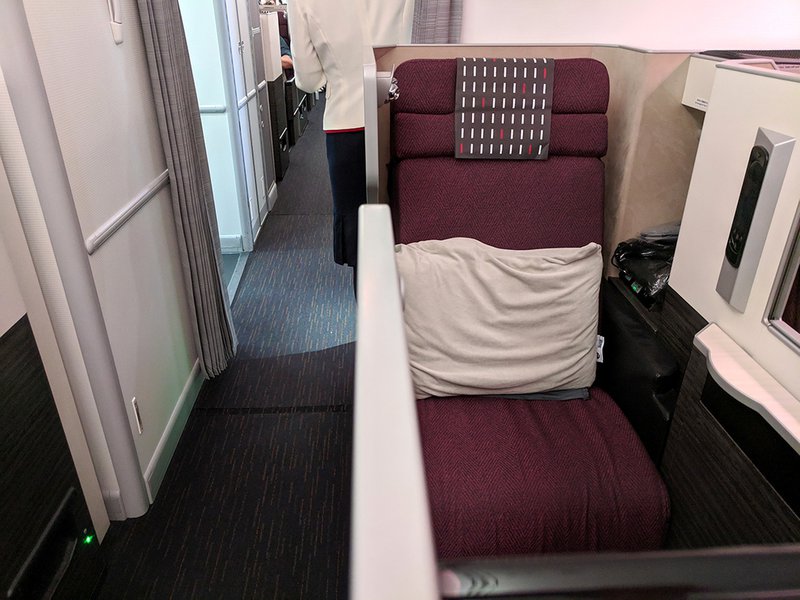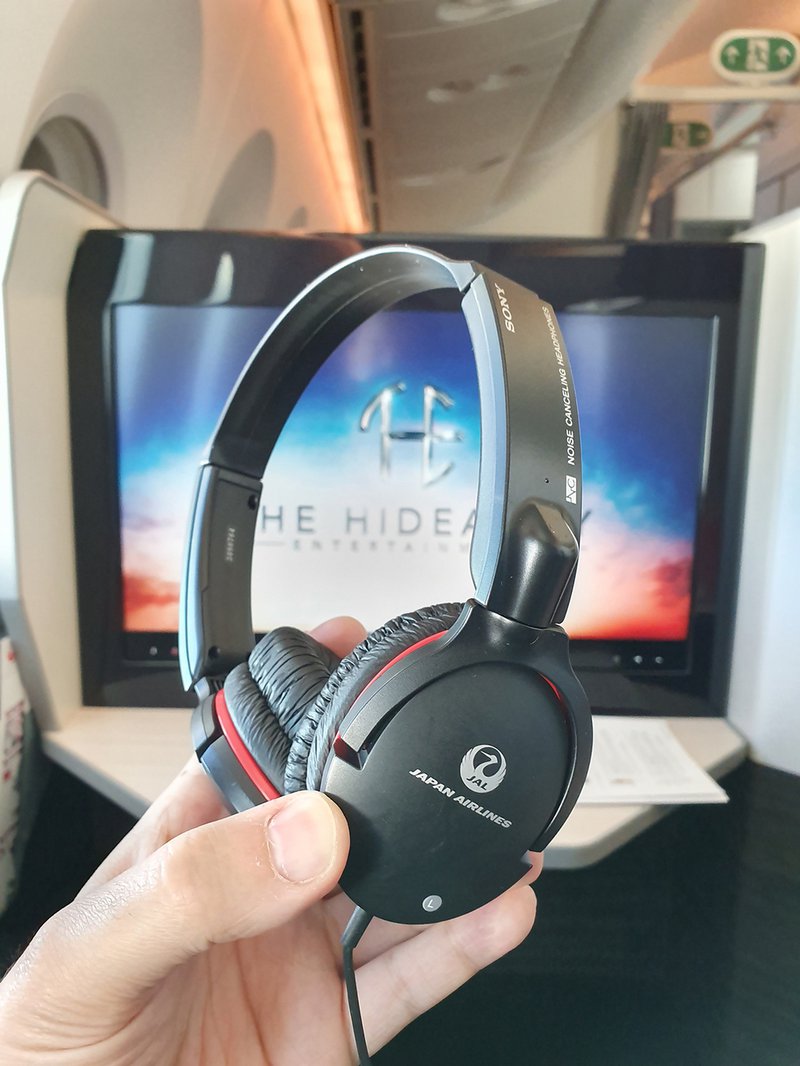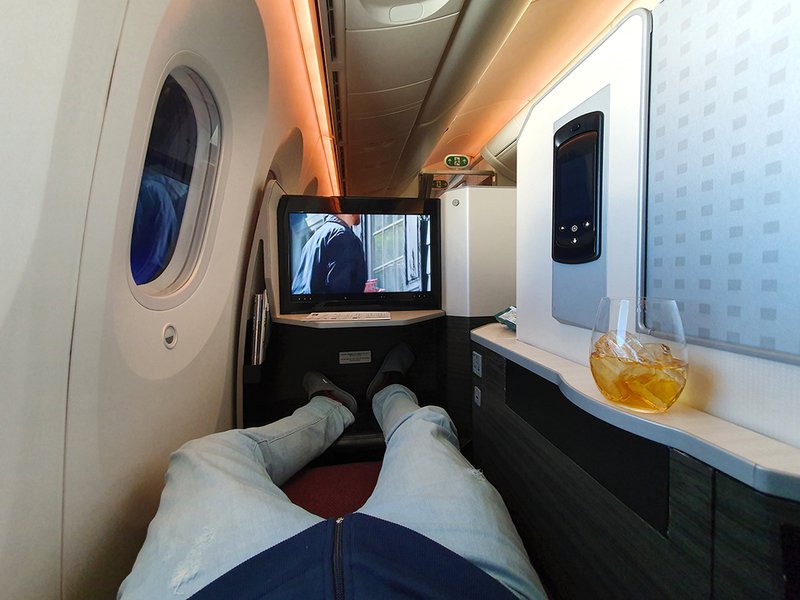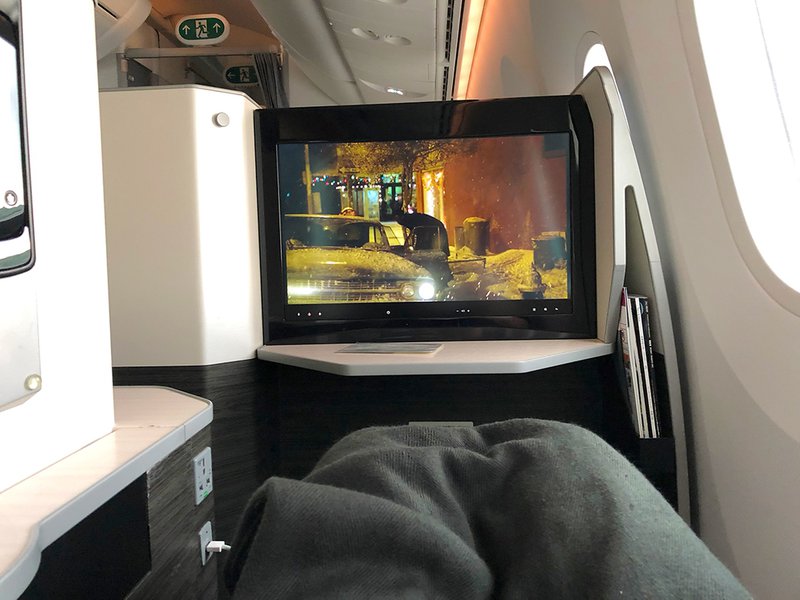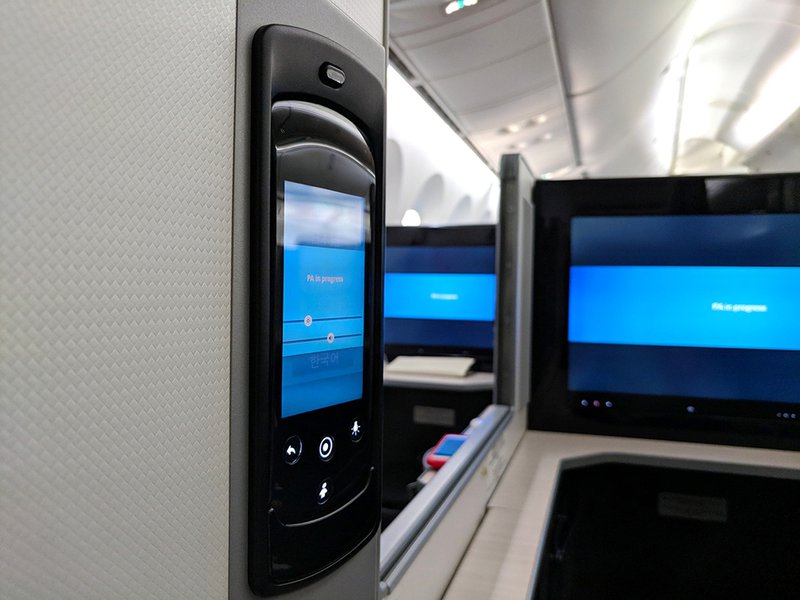 An amenity kit was not provided for this trip since it was a relatively short daytime flight. Slippers, a blanket, mattress topper, pillow, and Japan Airlines noise cancelling headphones—each individually wrapped in plastic for cleanliness—were provided.
As you can see from the images, Sky Suites are particularly private if you have a window seat. The aisle is more exposed to other passengers and cabin crew, but isn't a deal-breaker. The seat reclines all the way back to a completely flat position and since the padding is relatively generous although firm, it is a comfortable bed to lie in. Having tried Sky Suites on a long haul flight, I can attest to the fact that sleeping on the bed is not a problem. The mattress topper and pillow really helped. Just try and avoid nodding off before fitting the mattress topper.
Each seat has personal reading lights, USB, an international power outlet, and plenty of storage. Wifi service was available on this flight, but given the fact that it was a relatively short four hour flight and with plenty of Western movies to choose from, none of our group used it.
The food
Every snack, meal, and drink on our JAL flight was high quality. In short, the food on JAL is amazing. It is presented beautifully and tastes great.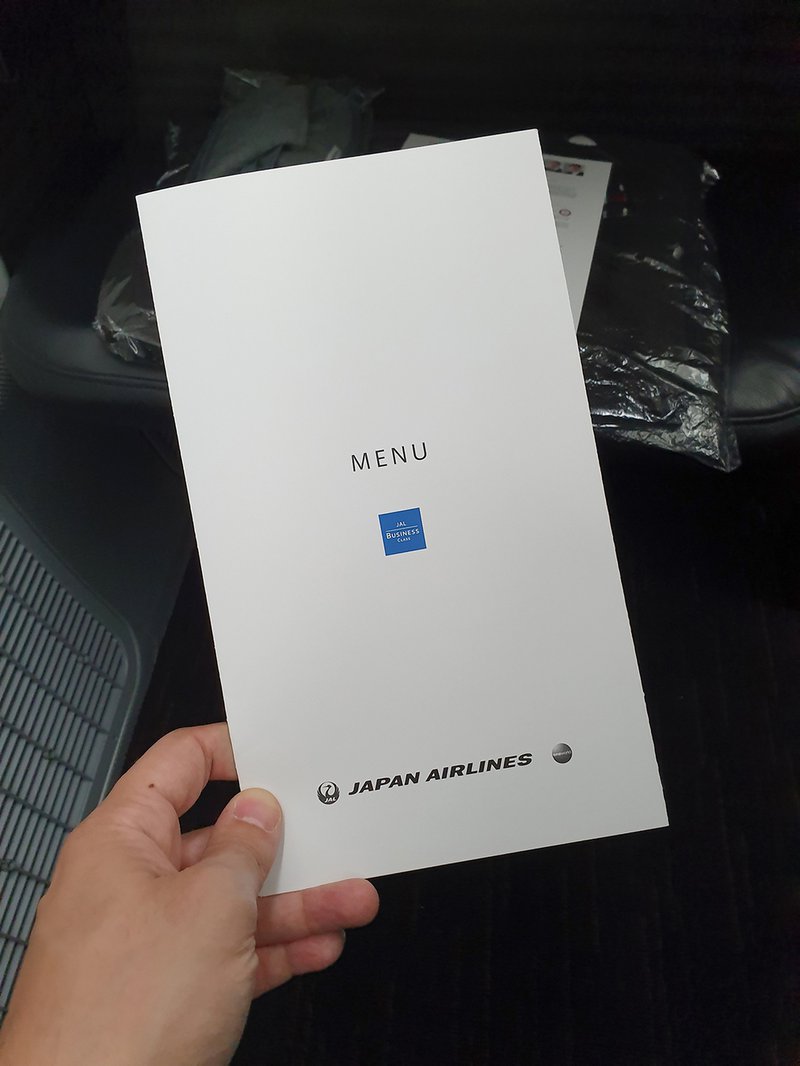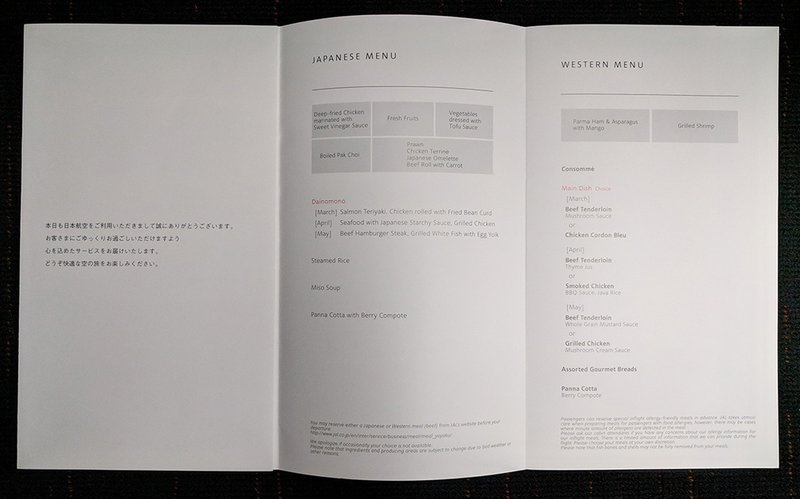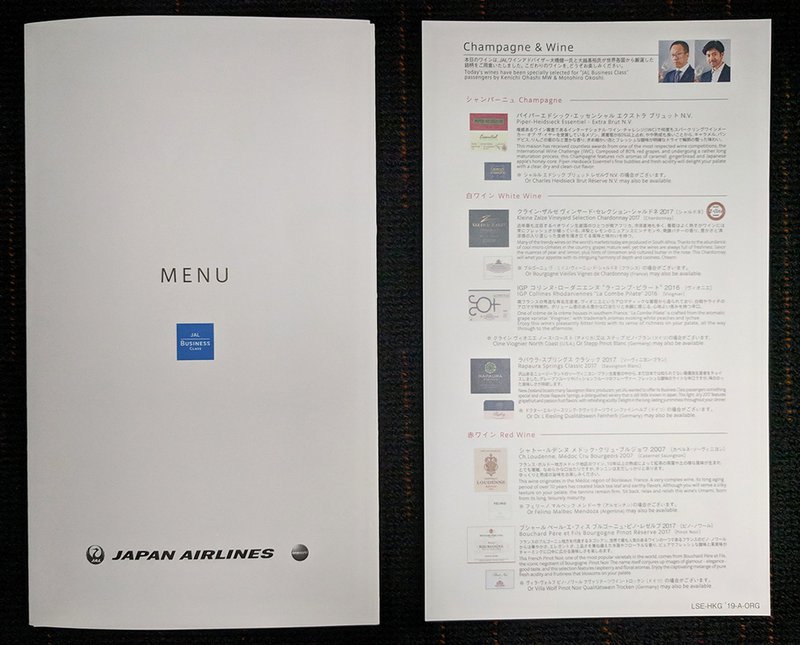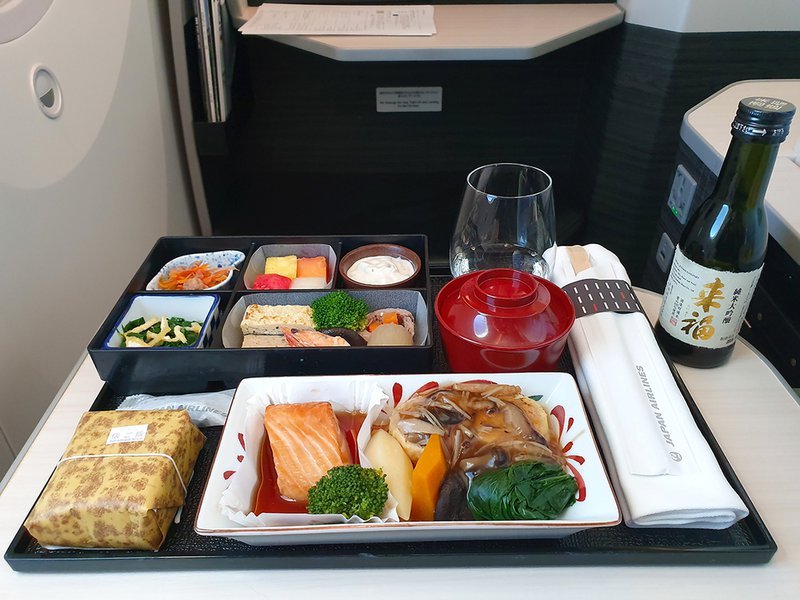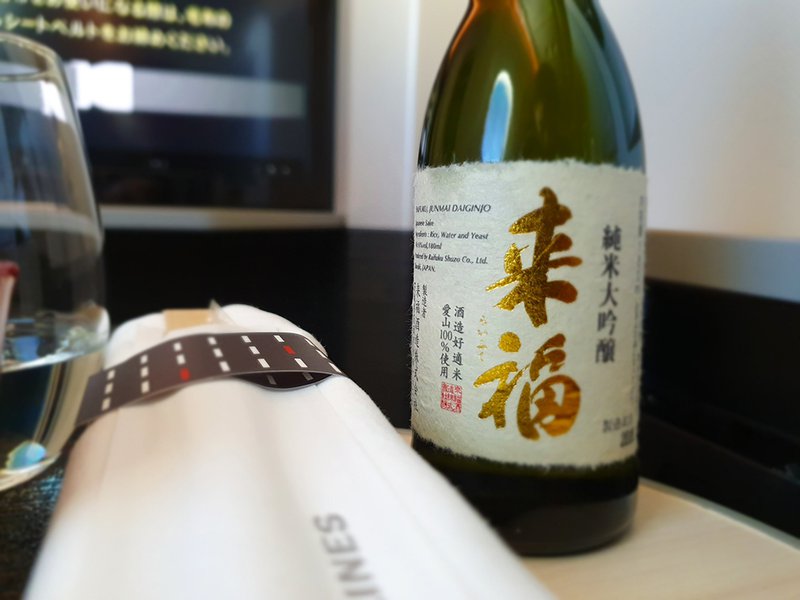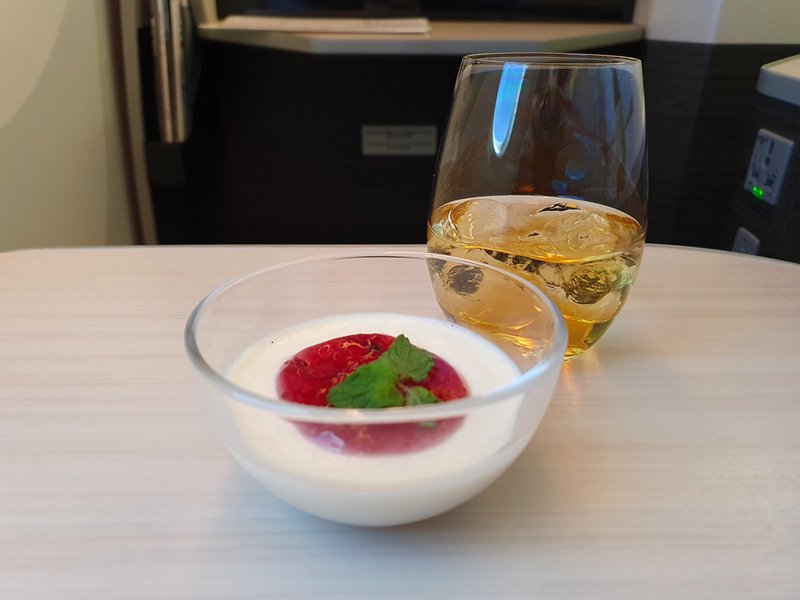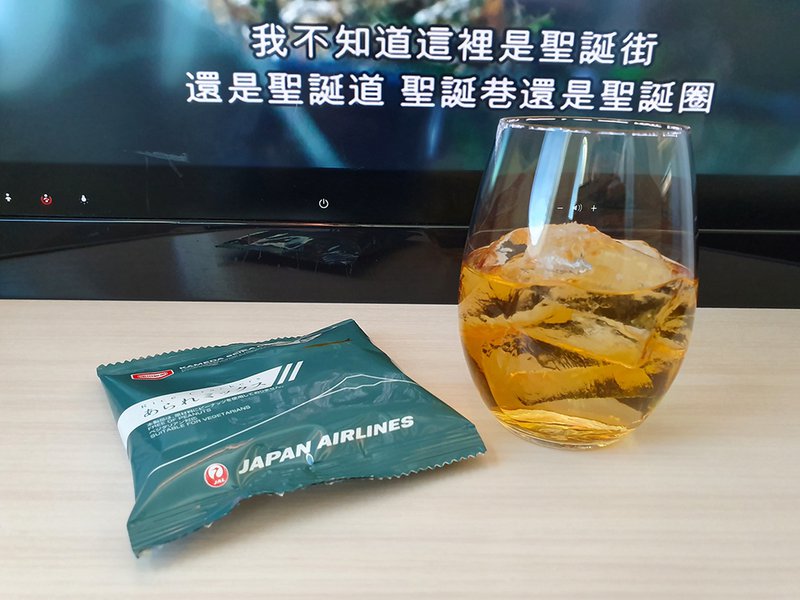 The cabin crew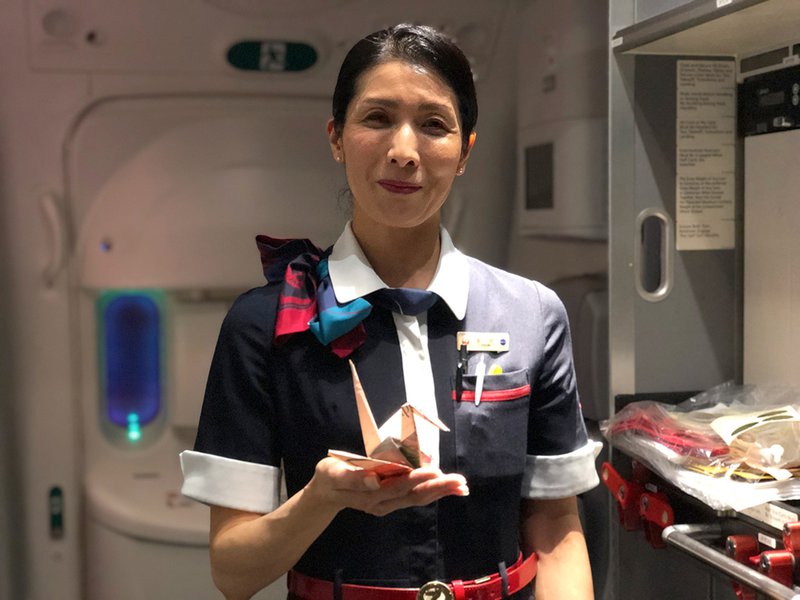 The all-female Japanese cabin crew were elegant, professional and friendly. In fact, halfway through the flight I had a fun chat and a free origami lesson with one of the cabin crew.
This sort of genuine and personal interaction is rare on a lot of airlines. I discovered that every young Japanese girl learns origami.
Cleanliness
The last thing you want is a dirty cabin. I'm happy to report that this flight was as clean as a whistle. In fact, Japan Airlines is the 5th cleanest airline in the world in 2018. For comparison, Qantas was ranked 22nd and Virgin Australia came in at 27th.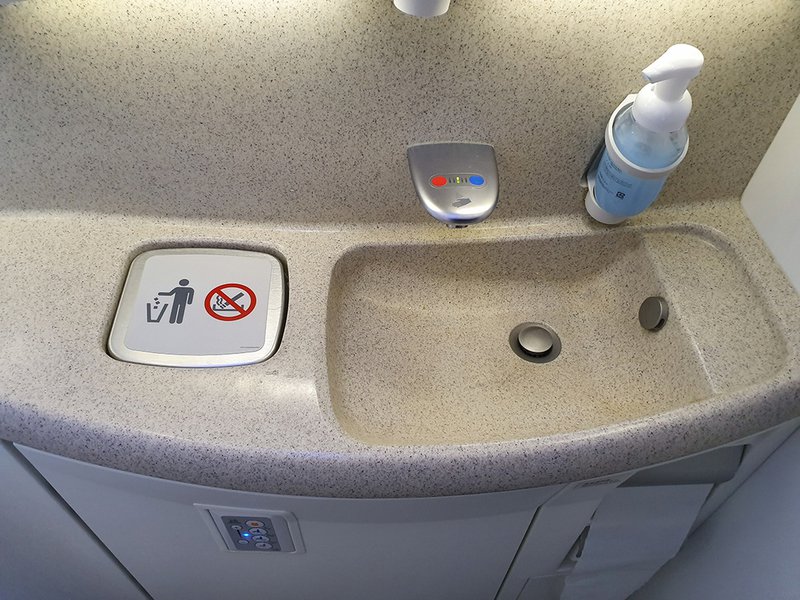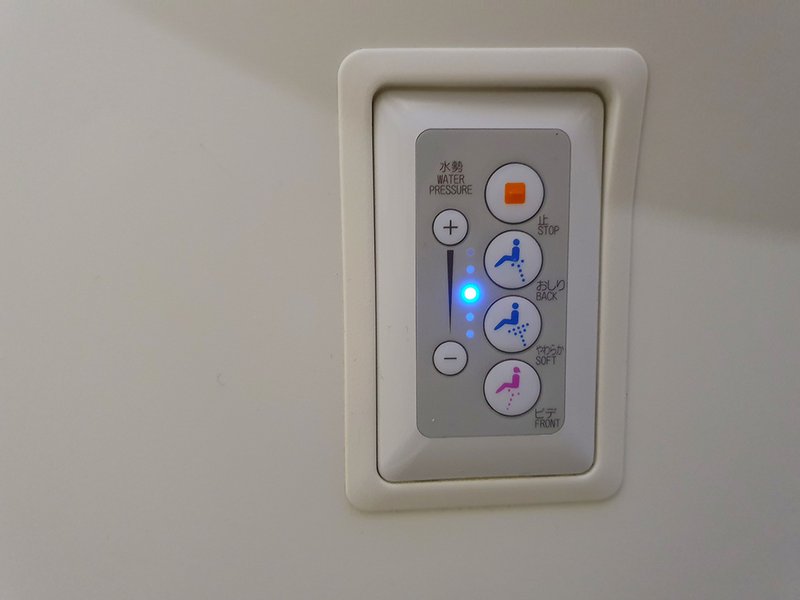 Arriving into Narita
JAL operate out of both Tokyo airports: Narita (NRT) and Haneda (HND). Our flight flew into Narita (NRT), which is 67km away from the city. I would highly recommend Haneda since it's only 17km from the centre of Tokyo.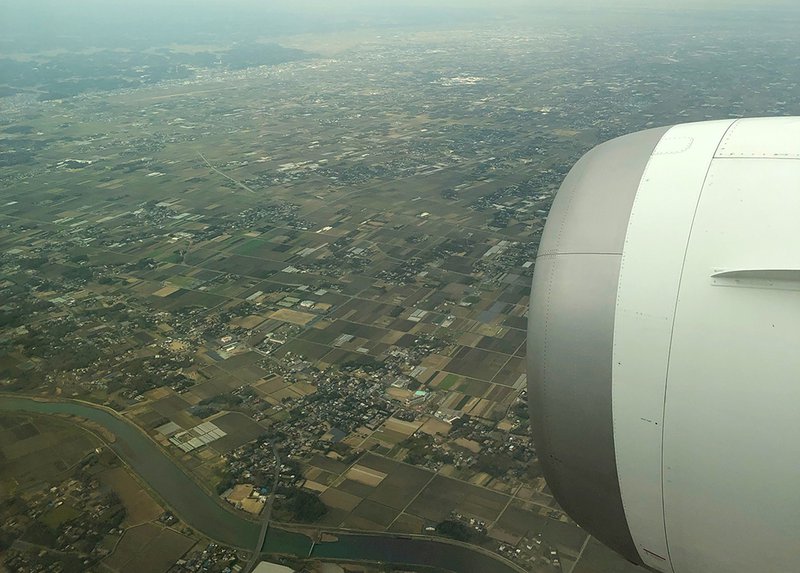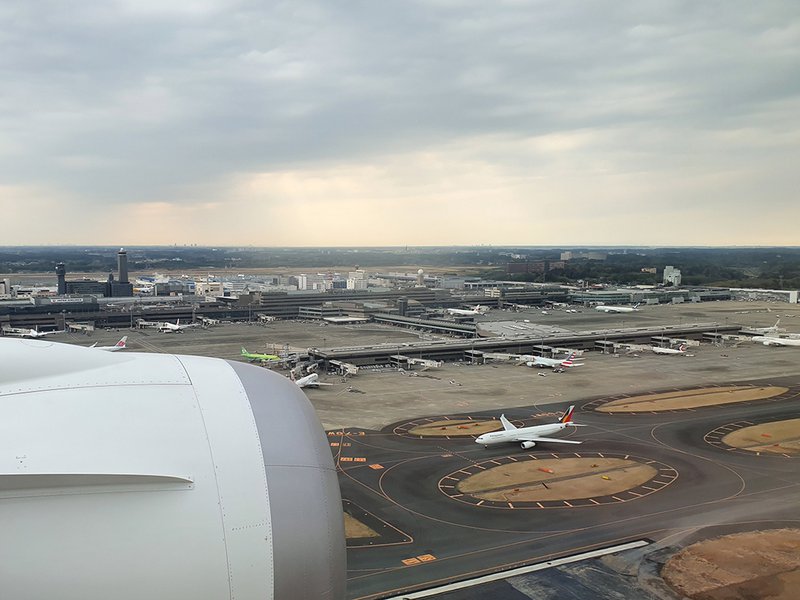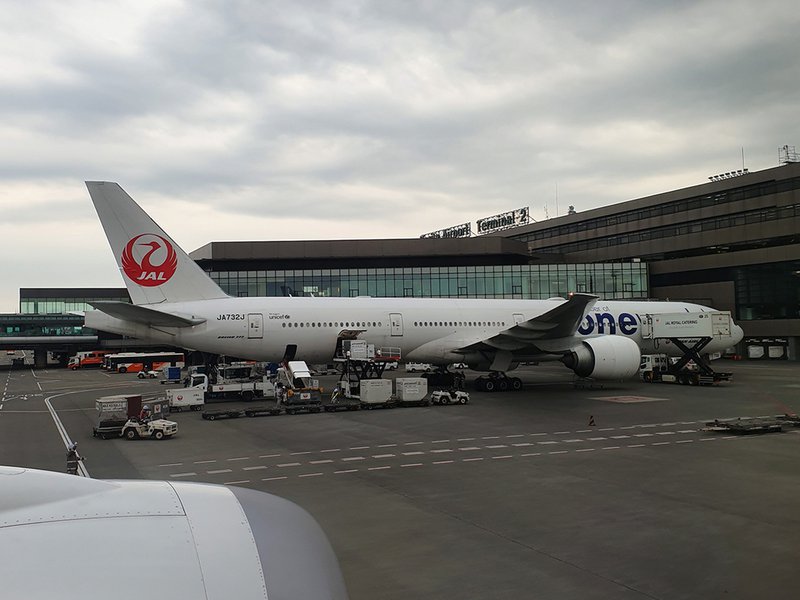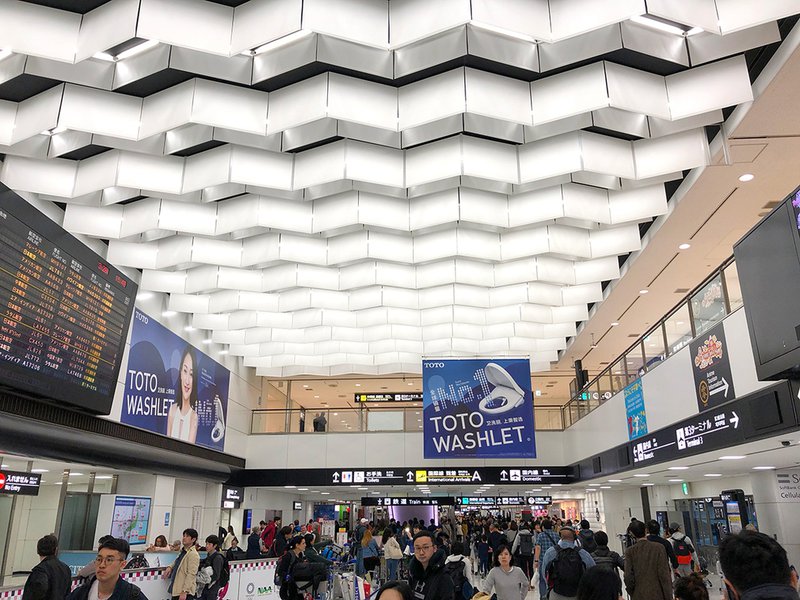 Overall impression
Flying with Japan Airlines is a great foretaste of what you can expect in Japan and they do a great service to Japan in that regard. Our relatively short flight was a really delightful experience and I couldn't recommend them highly enough. This was an excellent Qantas Classic Rewards redemption.
JAL operate many routes across Asia and further afield. While you may not be flying the same route as we did (Manila to Tokyo Narita), and assuming your aircraft has the excellent Sky Suites, this trip can be considered indicative of the experience you'll get too.