Imagine being invited to become a member of one of the world's most exclusive clubs, to experience private venues to which no amount of money can buy access.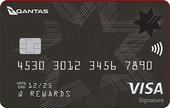 Highlights
Earn up to 120,000 bonus Qantas Points. Receive 90,000 bonus points when you spend $3,000 in the first 60 days from account approval date and 30,000 bonus points when you keep your card open for over 12 months. Terms and conditions apply.
Enjoy 0% on balance transfers for 12 months with 3% Balance Transfer Fee.
Reduced first-year annual fee of $295 p.a. instead of $395 p.a. (saving you $100).
---
Pros
Complimentary Qantas Frequent Flyer membership fee valued at $99.50.
Six complimentary insurances when you make an eligible purchase.
Earn 1 Qantas Point per $1 spent on everyday purchases up to $5,000 per statement period then 0.05 pts per $1 spent thereafter (capped at $20,000).
Cons
Annual fee of $395 p.a. is quite high.
That's what appeared to have happened to thousands of Qantas Frequent Flyer program members recently, when they received—as a result of a Qantas internal error—an email inviting them to provide their feedback as a Qantas Chairman's Lounge member.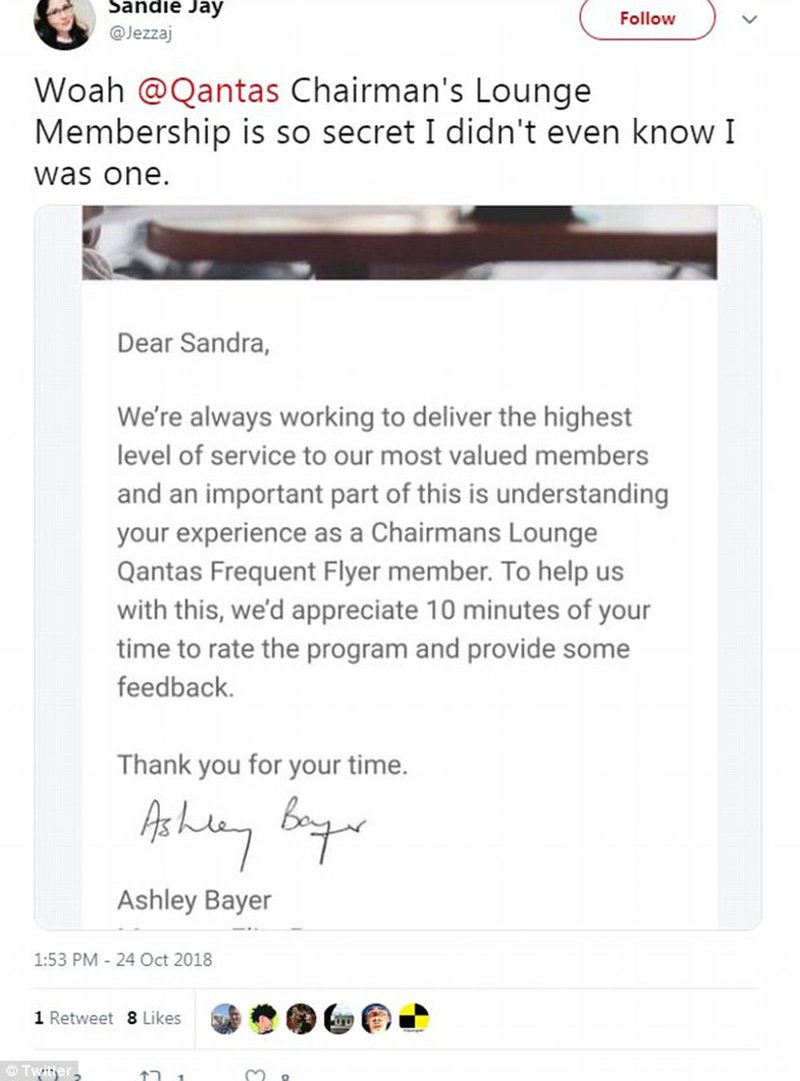 What exactly is the Qantas Chairman's Lounge?
Never heard of the Qantas Chairman's Lounge? Not sure where to find it? You're not alone.
Those theoretically lucky email recipients weren't sure where to find it either, but it didn't stop many of them turning up during the following days at promising, discreet-looking locations at Australia's major airports, hoping to be admitted. Hoping in vain, sadly.
Because access to the Qantas Chairman's Lounge is by invitation only, from Qantas CEO Alan Joyce, or newly-appointed chairman Richard Goyder. Not even the most exclusive credit card or one of Qantas' own premier cards will get you in.
There's no fee charged for admission to this most secretive and exclusive club for the top echelon of business leaders, politicians, high court judges and triple-A gold-plated celebrities. Their partners get to tag along too. Presumably visiting heads of state and royalty might also get to sneak inside, but if so, Harry and Meghan aren't telling.
Even if your Qantas Frequent Flyer points balance—or the sum of your dollars in the bank—is eight digits long, you are not guaranteed entry. But rumour has it that if you are chairman or CEO of a company which spends a fortune every year with Qantas, you stand a fairly good chance.
And where is it?
Here's another question that's a dead giveaway. If you need to ask where it is, you're not on the guest list. Those who are don't need directions.
In fact, it's not an 'it' but a 'they'. You'll find them located behind discreet frosted glass doors marked 'Private', near to lesser Qantas lounges at Australia's major airports: Sydney, Brisbane, Melbourne, Canberra, Adelaide and Perth.
Interestingly, at airports which have separate domestic and international terminals, the Chairman's Lounge will be found in the domestic terminal area, not international.
But in Adelaide and Canberra, which have no dedicated international terminal, those elite international travellers with the right credentials can make use of the Chairman's Lounge before proceeding to the international departures passport checkpoint.
Qantas Chairman's Lounge Sydney
Similar in design to Qantas international first class lounges created by Sydney-born but London-based Marc Newson, the Sydney lounge features a green-dominated colour scheme and gentlemen's-club-like atmosphere, which is more restrained than the bold red of its first class counterparts.
Qantas Chairman's Lounge Melbourne
Melbourne's lounge follows a more contemporary 'modern European' design. Some members have described it as 'funky'.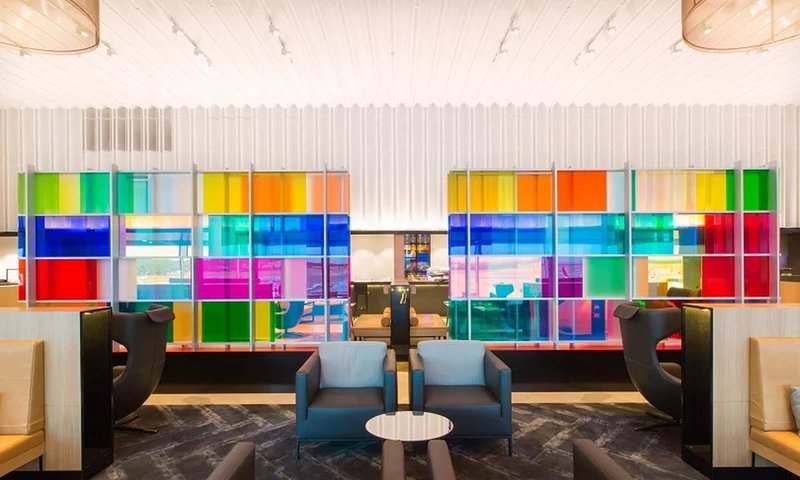 Once again no expense has been spared in the attention to detail and quality finishes.
Qantas Chairman's Lounge Brisbane
The newest Chairman's Lounge opened at Brisbane Airport in January 2018.
It was designed by Sydney-based Sumu Design and David Caon (both also involved in creating several other Qantas lounges) and features walnut and brass, wool carpet, marble floors and leather armchairs. It's reminiscent of the design language of Cathay Pacific's lounges.
You'd be unlikely to overhear anyone else's private conversation as they enjoy the menu inspired by Neil Perry's Rockpool.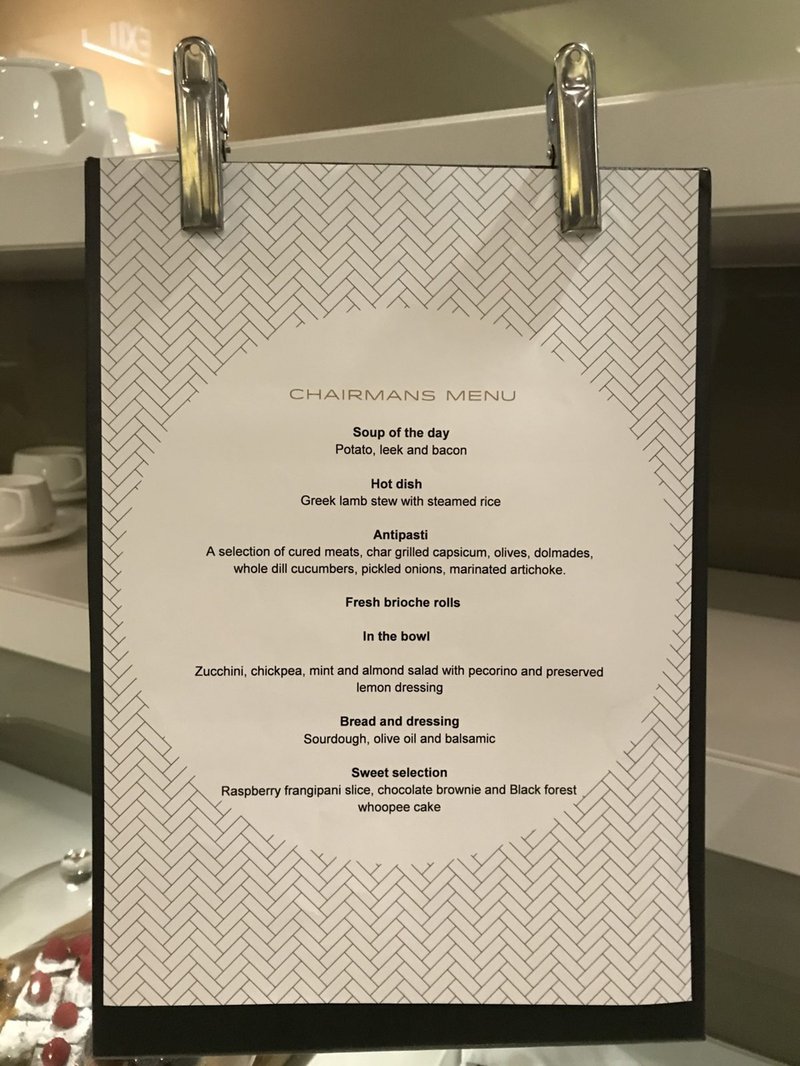 Qantas Chairman's Lounge Perth
Sadly we can't find any photos, or even a description of the Chairman's Lounge in Perth, but we can tell you that it's upstairs in the domestic terminal, next to the Qantas Club lounge, and is apparently similar to the Sydney lounge in its design and colour scheme.
Qantas Chairman's Lounge Canberra
Once again, photos are as rare as the proverbial hen's teeth, but this photo from loungereview.com makes it look like something from an old Sean Connery-era 007 movie. We presume the head of ASIO is a member.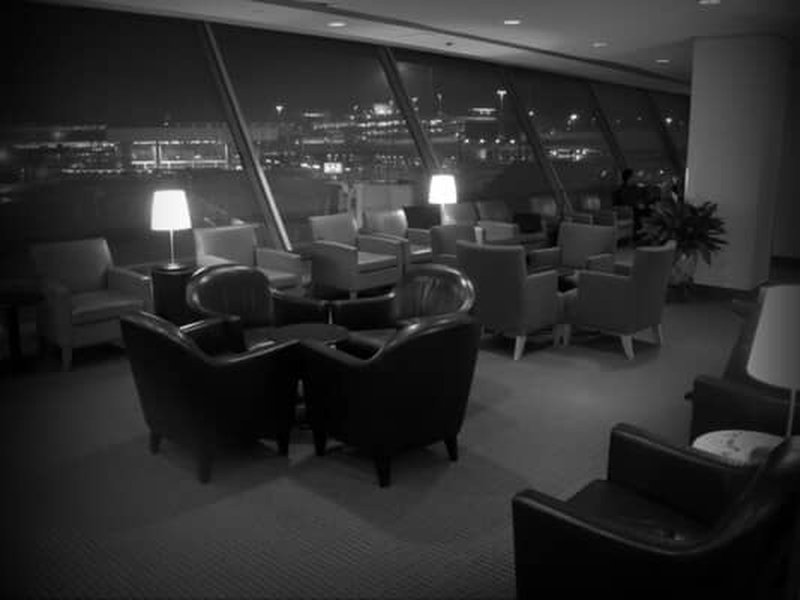 Qantas Chairman's Lounge Adelaide
And in Adelaide the lounge once again appears to be very similar to the one in Sydney, if the Daily Mail UK has got it right: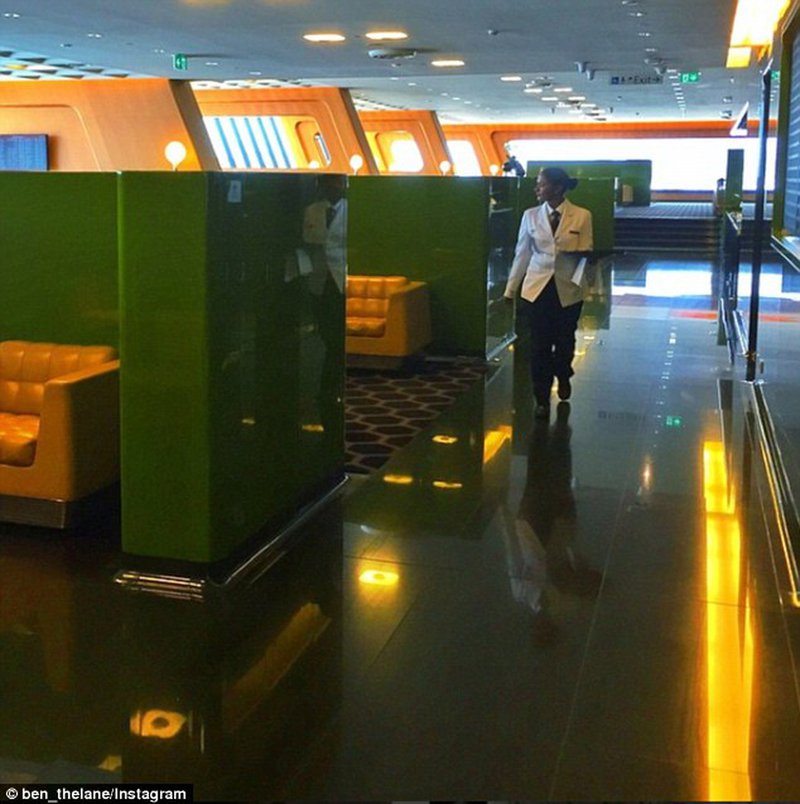 Other perks for members
It's not just about special and supremely comfortable and private physical surroundings, where captains of industry and politicians can network away from prying eyes and paparazzi. It's about accompanying perks and privileges as well, presumably even well beyond the experience of mere mortals in the First Class lounge.
Since the first rule seems to be "What happens in Chairman's Lounge stays in Chairman's Lounge", it's not easy to be totally certain about the nature of these privileges. But it appears that being a Chairman's Lounge member is likely to bring access to seat upgrades when flying, fine dining options on the ground, a bar that's always open, and a polite phone call on the day before a flight to pre-book any special requests – a pre-flight massage perhaps, or specific dietary requirements. For international flights, there'll be a host to meet and greet you kerbside as your car arrives, and a porter to help with luggage.
And while the rest of us have to be actually flying Qantas before we can get into a Qantas lounge, Chairman's Lounge members don't need a boarding pass to get access. All it takes is their black membership card, even if they're travelling on another airline or just there to meet a colleague.
Further reputed benefits include being able to take up to three guests into the Sydney and Melbourne first class lounges, an extra 25kg of checked baggage allowance on Qantas and Emirates international flights, and special access to 'under the counter' wines at Qantas premium lounges in Singapore and Hong Kong.
Other airlines have similar elite private lounges
Qantas is not alone in having special airline lounges for elite passengers. They can be similarly pampered at Virgin Australia's The Club, Emirates iO (Invitation Only), Cathay Pacific Marco Polo Club Diamond Plus and British Airways Executive Club Premier.
Tall poppies flourishing in the home of egalitarianism
It may seem surprising that Australia should have not one but two airlines on the list of those with invitation-only clubs for the select few. But remember that access can't be bought, only earned by achieving a particular kind of status or celebrity.
Although, if your name happens to be Harry Wales Windsor, maybe you can inherit it.