Long haul day-time flight on Singapore Airlines Boeing 777-300ER.
Find out how to book seats on points for families flying with kids.
And what was it like to travel with toddlers in the pointy end?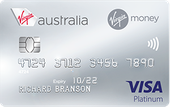 Virgin Australia Velocity Flyer Credit Card 28 Months Balance Transfer Offer
Highlights
Enjoy 0% p.a. for 28 months on Balance Transfers with 0% balance transfer fee (reverts to Cash Advance rate of 20.99% p.a.).
$0 annual fee for the first year (reverts to $129 p.a. thereafter).
Receive $129 Virgin Australia Gift Voucher each year.
---
Pros
0% interest on balance transfers for the first 28 months with no balance transfer fee.
First-year $0 annual fee.
$129 Virgin Australia Gift Voucher each year.
Cons
Purchase rate is 20.74% p.a.
The whole experience with Singapore Airlines makes flying long-haul a real pleasure instead of an ordeal—especially when flying with kids. From the airport lounge to priority boarding, sprawling leather seats that fully recline into lie-flat beds to attentive cabin crew, this is the ticket.
If you don't fly much or have only ever flown long haul in Economy then you'll be in for a real treat. My wife, who has not flown farther than Fiji or Bali in the past three years, put it best: "This is such a huge step up from Economy. I can see why you go to such lengths to find Business Class seats on points!"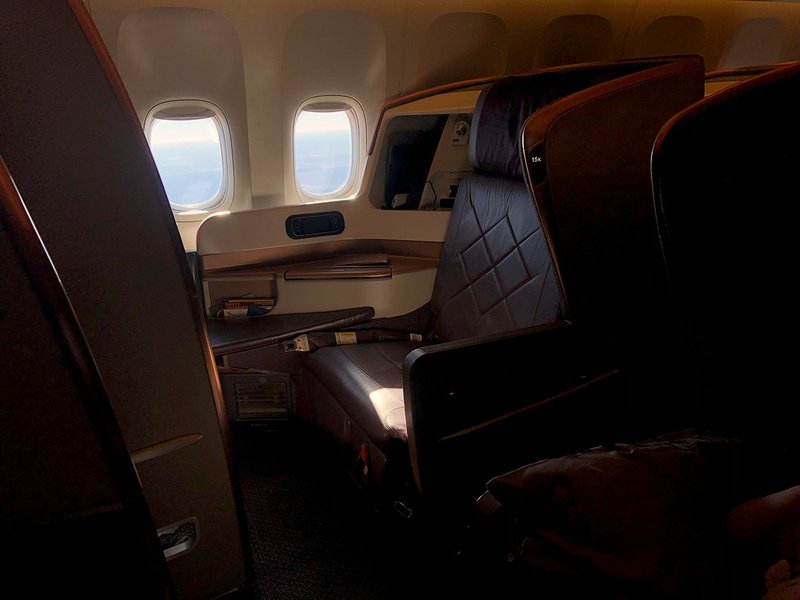 This is such a huge step up from Economy.
How to book Singapore Airlines Business Class using points
Usually when I travel I book my seats with a few weeks notice, sometimes only a few days out. Since I was travelling with my family, we needed certainty for three seats, especially considering the popularity of the route and SQ's waitlisting system (more about how KrisFlyer works here). I booked six months before our departure date and spent 62,000 KrisFlyer Miles plus $92 taxes per seat on the Sydney to Singapore segment on our journey to Europe. This compares very favourably to $2,500 per ticket if I had bought the same flights using cash instead of KrisFlyer miles.
So how did I get enough KrisFlyer miles since they aren't the easiest to come by in Australia? I transferred points from American Express Membership Rewards to KrisFlyer, which was quick and easy. It turns out that earning KrisFlyer miles in Australia is relatively easy, so long as you have the right credit card.
Tip: You can transfer points from various rewards programs including Membership Rewards, Velocity Frequent Flyer, Altitude Rewards, and Amplify Rewards to KrisFlyer. Check out our frequent flyer credit card comparison for more options and details.
Booking seats for kids and infants
In short, booking points seats for families with kids is not too difficult. And it's so worth it. You can book for adults and kids over two years old on the Singapore Airlines website.
However, you can't use the website to book infants and will need to call up with your reference code to add them to your booking. Infants cost as many miles even though they don't have their own seat. Your alternative is to pay for their seat and get a 10% discount.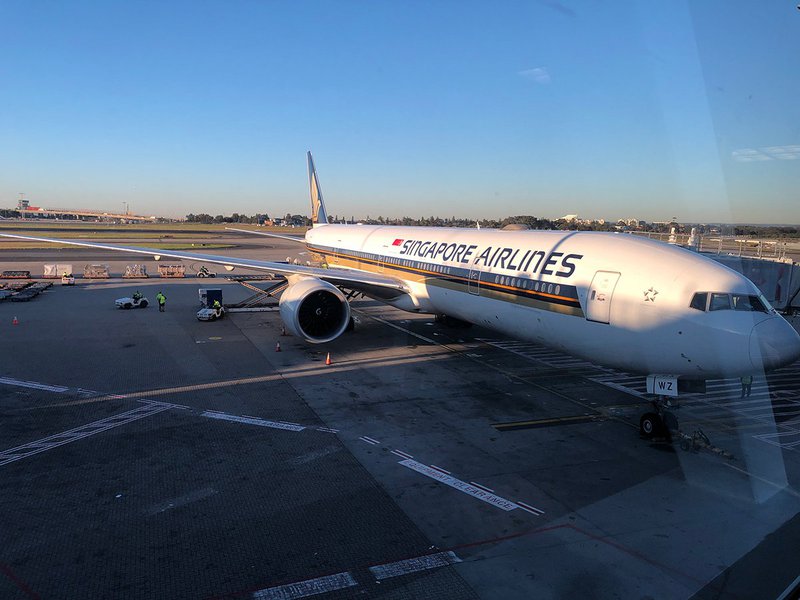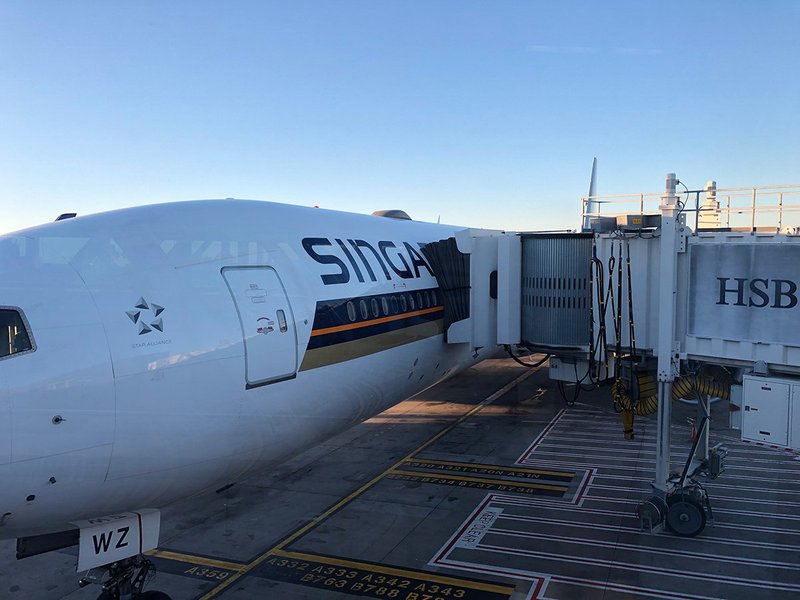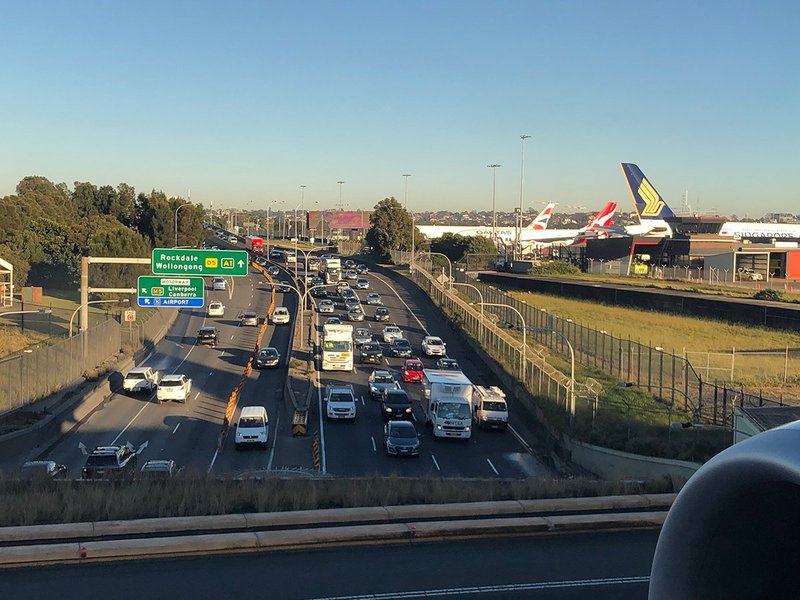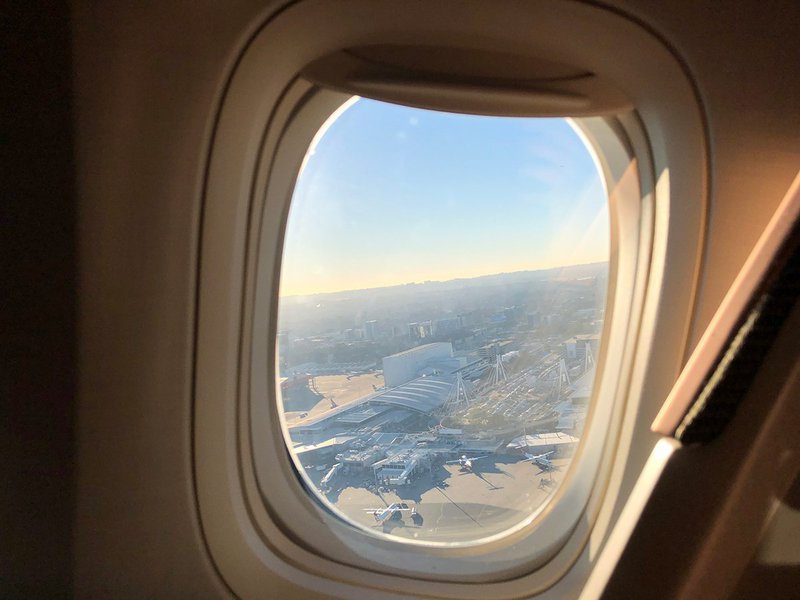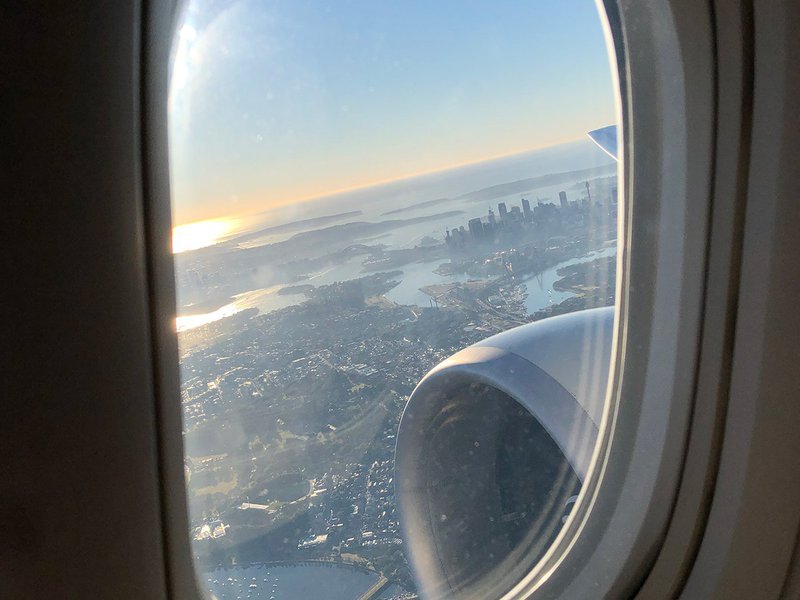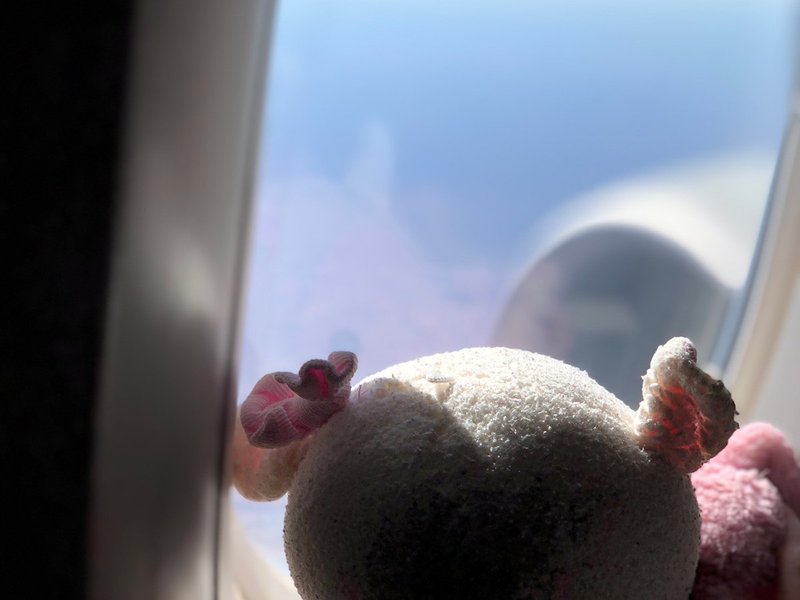 Flying with kids and infants
I talked with the Singapore Airlines cabin crew about this and they say that families flying in Business Class with little kids and infants is a regular occurrence for which they are prepared.
The cabin crew were very helpful and friendly to our kids. We took our stroller to the aircraft door before being chaperoned to our seats, helped with cabin luggage, and were brought a few toys to help keep the kids entertained.
The cabin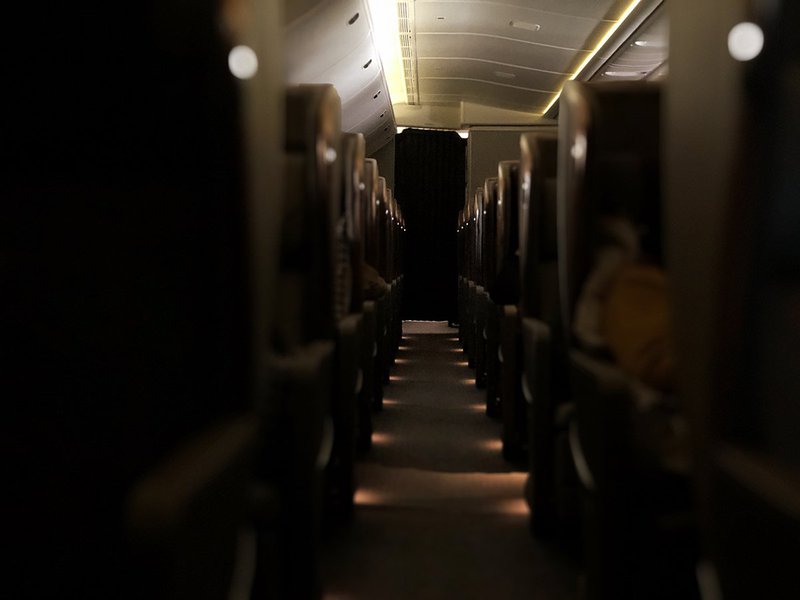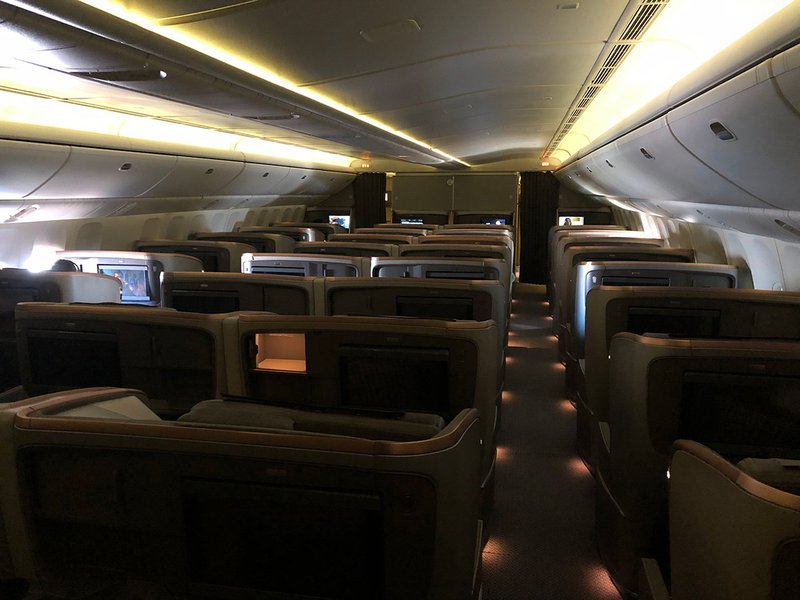 This aircraft had the new Business Class product. These improved seats have tonnes of storage space for bags in the overhead bins and all around your seat. It actually reminded me of the Emirates First Class Suite in that regard.
We sat in row 15 up against the galley bulkhead because it had a bassinet. Our kids used the leather-covered bench as additional seating to join us during the flight.
In fact, row 15 in this cabin is not far off First Class. You'll have a lot more foot space and the bench space, much more than seats in the rest of the cabin
Flying the newest Business Class on Singapore Airlines makes the Business Class cabins of most other leading airlines look a bit "ordinary".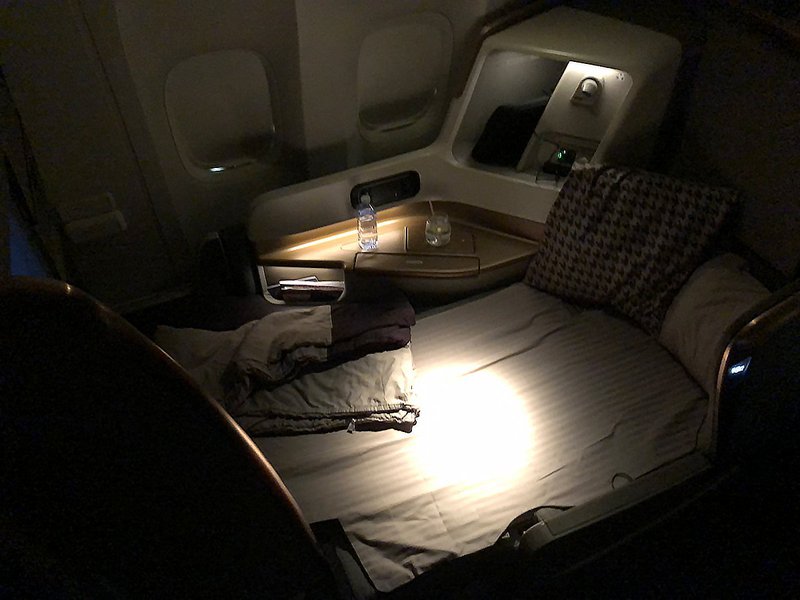 The food
The food was fresh and delicious. On this 8am flight out of Sydney breakfast and lunch were served. Throughout the flight, we were offered lots of snacks too, such as yogurt, fresh fruit, biscuits, and ice cream! There were no chicken nuggets and chips on the menu though for toddlers, so you might want to bring your own snacks for kids.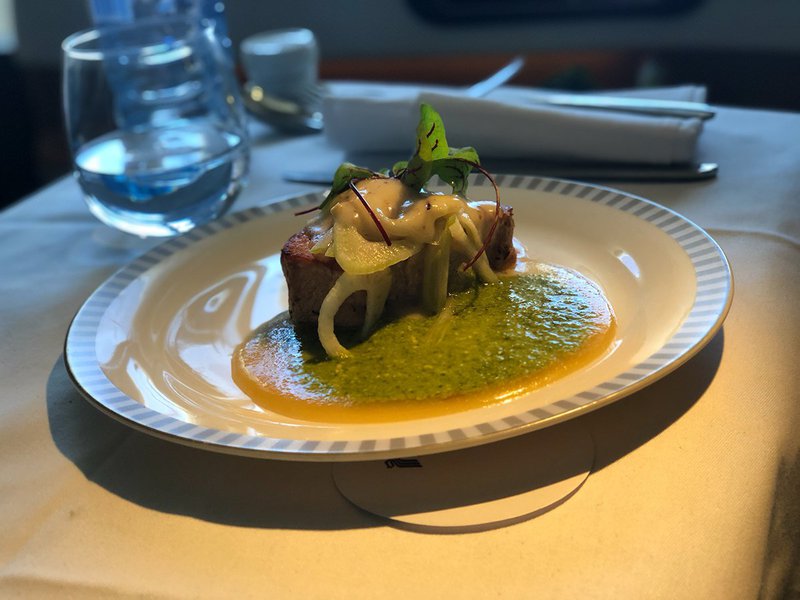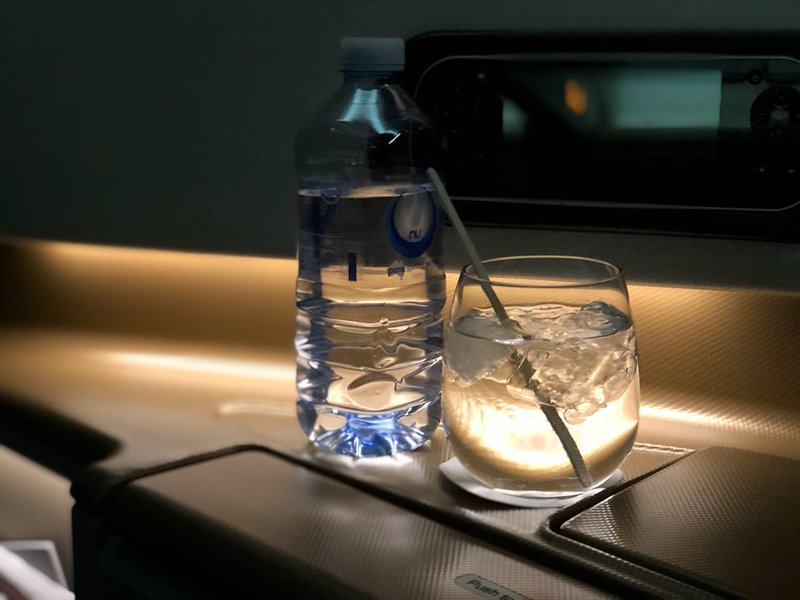 Here's a good example of the excellent level of service. I asked for a drink of apple juice for the kids. Instead of getting it served to your toddler in a tall open glass, perfect for spilling, they'll get it in a little takeaway cup with a straw and lid just like McDonald's. Perfect!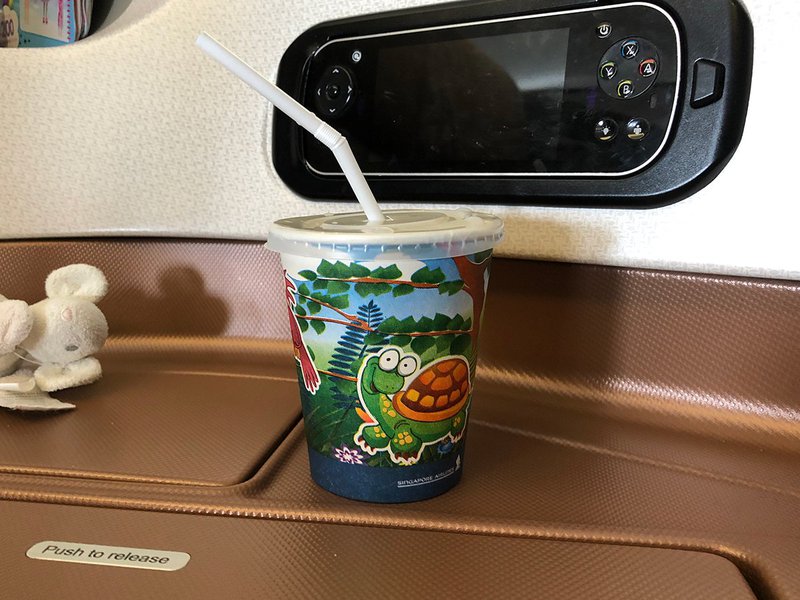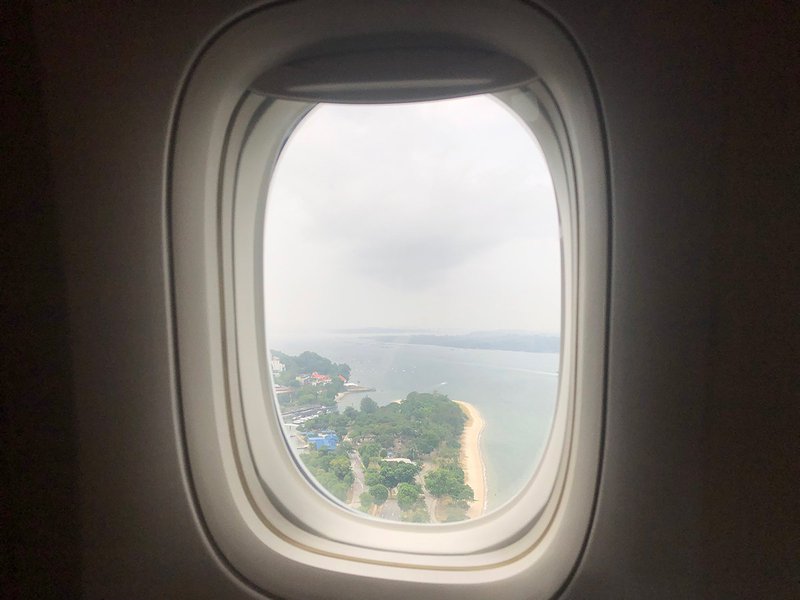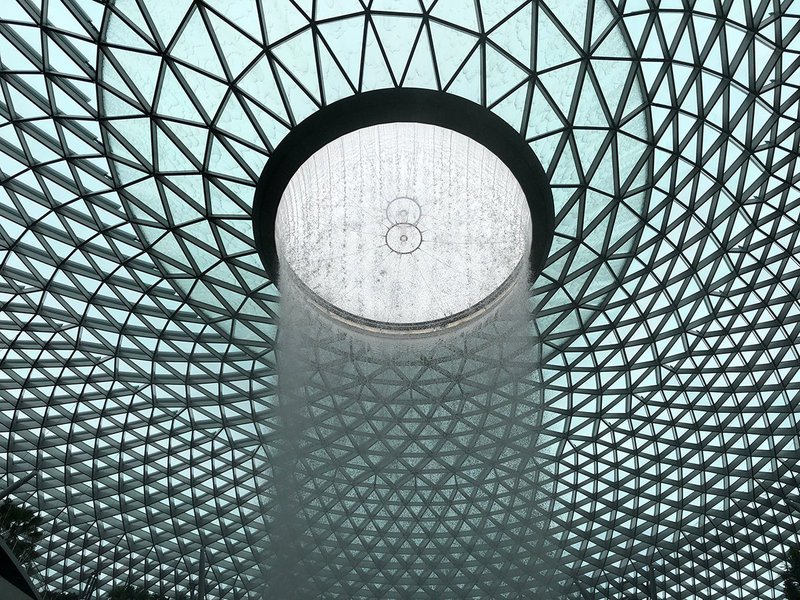 Overall
My wife and I were both a little apprehensive that we were going to be treated like pariahs. In reality, we couldn't have been further from the truth. The crew were excellent—nothing was a problem—and we thoroughly enjoyed this flight. Of course, I could have enjoyed some of the finer niceties of Singapore Airlines Business Class had I not had two kids to look after, but for anyone considering a trip to Europe with kids, I couldn't recommend this option highly enough.