Get the skinny on United Airlines MileagePlus and how it works.
Find out where United Airlines flies, what its seat classes and lounges offer, and how to join MileagePlus.
Discover the best ways for Australians to earn, buy or use MileagePlus miles.
Credited as the first true "frequent flyer" program among international carriers, United Airlines MileagePlus is one of the largest programs in existence today. When combined with their Star Alliance partners, there are very few places in the world not accessible through MileagePlus points.
Is United Airlines MileagePlus the right program for your international travels? For some flyers who primarily fly with their partners, MilgeagePlus could offer a lot of value over the long term – especially with their generous elite policies and award prices to certain destinations.
About United Airlines MileagePlus
Today's United Airlines MileagePlus program is actually the loyalty program of two airlines: Chicago's United Airlines and Mexican carrier Aeromar. However, Aeromar is not owned or operated by United – so this article will focus solely on United and its Star Alliance partners.
The modern MileagePlus is the result of the 2011 merger between United Airlines and Continental Airlines. But the program dates back to 1981, when United launched their first loyalty program one week after American Airlines' AAdvantage program. Through a set of mergers and acquisitions, the program stands as the primary program of the airline and one of five "charter" loyalty programs in the Star Alliance.
Today, United frequent flyers can earn and redeem their miles for flights on United Airlines or 27 other Star Alliance partners. In addition, members of the United Club or those who hold elite status with United MileagePlus can access over 1,000 lounges within the airline alliance network – making this loyalty program one of the largest in the world.
How to join
Nearly anyone can join the United MileagePlus program – and it's free to join. To sign up, visit the United Airlines website and fill out the form.
During the enrolment process you will be asked for personal identification information, including your name, address, and phone number. At the end of the process you will be asked to create a password and set five security questions, in order to access your account if you lose the password. On future logins, you will use your United MileagePlus number and password to access your account.
After signing up, you will have the option to put in some information for additional ease of travel, including a Known Traveller Number and your passport number. Once you are set up, you can use your United MileagePlus number to earn miles aboard United and other Star Alliance members.
Destinations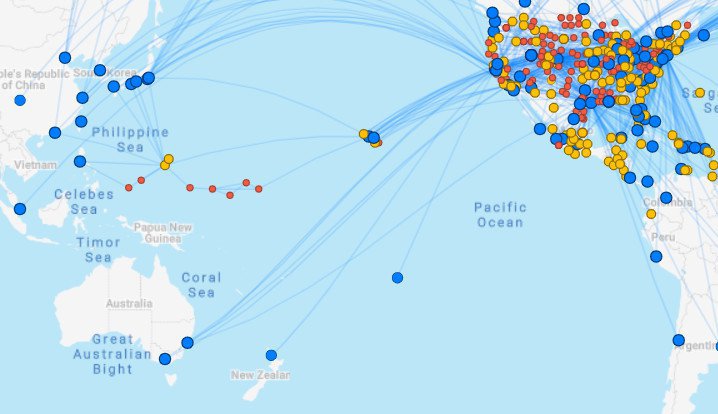 With an international footprint focused mostly on Europe and Northern Asia, United serves 189 cities in 74 countries. On the Pacific Rim, United offers direct flights on the following routes:
Sydney (SYD) – Los Angeles, California (LAX)
Sydney (SYD) – San Francisco, California (SFO)
Sydney (SYD) – Houston, Texas (IAH)
Melbourne (MEL) – Los Angeles, California (LAX)
Melbourne (MEL) – San Francisco, California (SFO)
Auckland (AKL) – San Francisco, California (SFO)
Singapore (SIN) – San Francisco, California (SFO)
Hong Kong (HKG) – San Francisco, California (SFO)
Hong Kong (HKG) – Newark, New Jersey (EWR)
Taipei (TPE) – San Francisco, California (SFO)
Shanghai (PVG) – Chicago, Illinois (ORD)
Shanghai (PVG) – Los Angeles, California (LAX)
Shanghai (PVG) – Newark, New Jersey (EWR)
Shanghai (PVG) – San Francisco, California (SFO)
Beijing (PEK) – Chicago, Illinois (ORD)
Beijing (PEK) – Newark, New Jersey (EWR)
Beijing (PEK) – San Francisco, California (SFO)
Beijing (PEK) – Washington, DC (IAD)
Seoul Incheon (ICN) – San Francisco, California (SFO)
Tokyo (NRT) – Chicago, Illinois (ORD)
Tokyo (NRT) – Denver, Colorado (DEN)
Tokyo (NRT) – Honolulu, Hawaii (HNL)
Tokyo (NRT) – Houston, Texas (IAH)
Tokyo (NRT) – Los Angeles, California (LAX)
Tokyo (NRT) – Newark, New Jersey (EWR)
Tokyo (NRT) – San Francisco, California (SFO)
Tokyo (NRT) – Washington, DC (IAD)
Codeshare partners
United is a charter member of the world's largest airline alliance: Star Alliance. With their partners around the world, United MileagePlus frequent flyers can use their miles to hundreds of destinations. United's Star Alliance partners include:
Adria Airways
Aegean Airlines
Air Canada
Air China
Air India
Air New Zealand
ANA
Asiana Airlines
Austrian Airlines
Avianca
Brussels Airlines
Copa Airlines
Croatia Airlines
EgyptAir
Ethiopian Airlines
EVA Air
LOT Polish Airlines
Lufthansa
SAS
Shenzen Airlines
Singapore Airlines
South African Airways
Swiss International
TAP Portugal
Thai Airways International
Turkish Airlines
United also maintains partnerships with 11 other airlines outside the Star Alliance, which allows flyers even more flexibility in earning and using miles. These airlines are regional or boutique airlines, often serving one geographical area. The 11 worldwide partners include:
Aer Lingus
Aeromar
Air Dolomiti
Azul Airlines
Boutique Air
Cape Air
Edelweiss Airlines
Eurowings
Hawaiian Airlines
Olympic Air
Silver Airways
As with other airline alliances, your earnings and award costs will vary based on the partner and class of service. We'll go into some of your best options later.
United MileagePlus and Marriott Bonvoy: RewardsPlus
Alongside their partnerships with Star Alliance and other worldwide partners, United MileagePlus also has a partnership with Marriott Hotels' loyalty program: Marriott Bonvoy. The program is called RewardsPlus – and if you have status with one program, it could turn into status with the other.
Marriott Bonvoy Titanium and Ambassador Elite members get complimentary United MileagePlus Premier Silver status, the lowest tier of loyalty. At this level, members get one complimentary checked bag (up to 32 kg), Premier Access priority support (where available) and access to Economy Plus seats on the day of travel. 
Or if you have United MileagePlus Premier Gold status, you can sign up to receive Marriott Bonvoy Gold status. Gold status at the hotel chain includes complimentary enhanced WiFi, 2 pm guaranteed late checkout and 25% bonus Marriott Bonvoy points after each stay.
What do the average seats look like aboard United?
For international flights, United Airlines has removed the traditional First Class cabin in favour of their global Business Class, United Polaris. As a result, the airline offers three cabins when flying internationally: United Polaris Business Class, United Premium Plus and United Economy.
United Airlines Polaris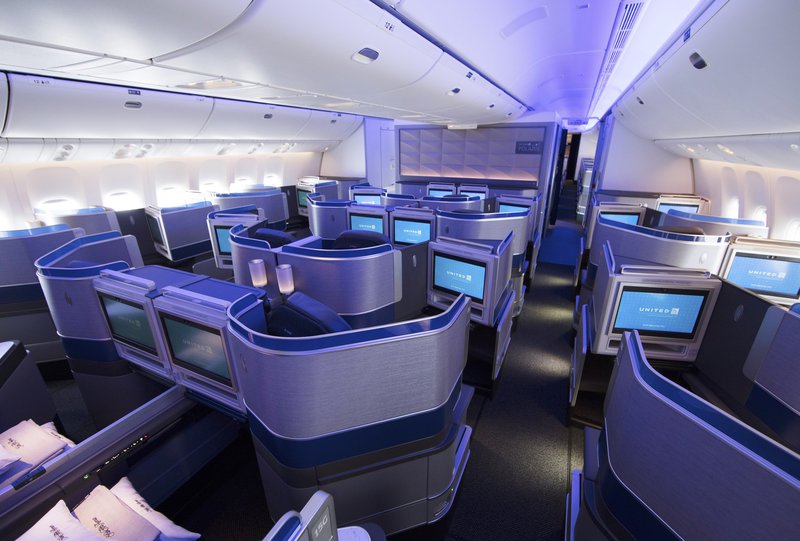 Launched in December 2016 from their headquarters airport of Chicago O'Hare International Airport (ORD), United's Polaris class is the only premium cabin the airline offers. That shouldn't deter you from flying aboard the product: it is considered one of the best premium cabins among the three American international airlines.
On the ground, Polaris flyers have access to the Polaris lounges, available only to Polaris-cabin flyers. Available at select airlines, these lounges feature special dining and bar service curated by local chefs and bartenders, as well as daybeds and spa services. Of course, showers are also available for flyers to freshen up before or after a flight.
Aboard the premium cabin, United Polaris features fully lay-flat seats featuring bedding from Saks Fifth Avenue. Flyers can select meals from a menu designed by chefs from The Trotter Project. Each seat transforms into a 1.98-metre bed, allowing flyers to sleep during their flight. When you are awake, you will also have access to an in-flight entertainment centre, complete with power outlets.
United Airlines Premium Plus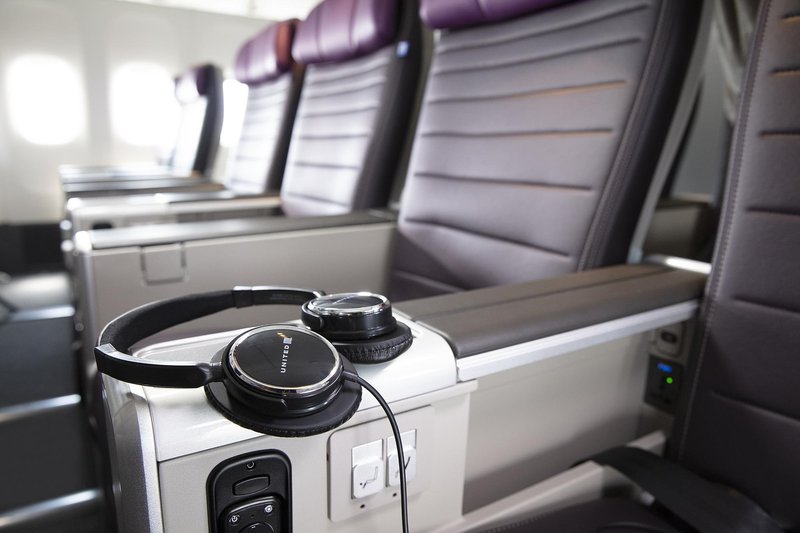 As the Premium Economy offering aboard international flights, United offers limited Premium Plus seating on select aircraft. The Premium Plus seat offers more legroom and a wider seat compared to Economy, but the seats are not lay-flat. Expect to have around one metre of pitch between seats.
In Premium Plus you will receive upgraded meals from the Economy section, along with complimentary beer, wine and spirits. Comfort items like pillows from Saks Fifth Avenue are available to flyers, along with noise-reducing headphones, dedicated power outlets and extra storage space.
United Airlines Economy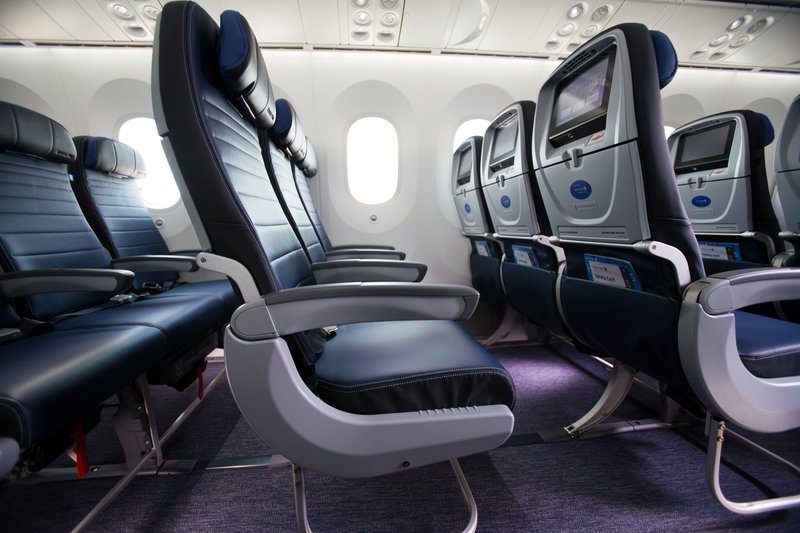 United's Economy section is split into two sections: Economy Plus and regular Economy. The only difference is the legroom: Economy Plus offers a little more legroom than regular Economy seats. Flyers can expect regular airline seats in a 3-4-3 layout across the aircraft. Each row features power outlets and in-flight entertainment screens on each seatback.
Lounges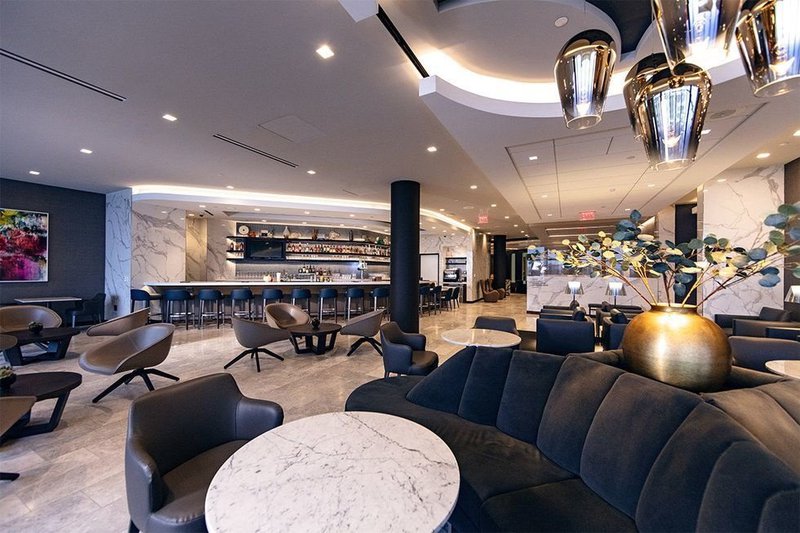 United offers two different lounges, based on where you are flying from and what class of service you are flying in: regular United services, or United Polaris service.
The United Polaris lounge is exclusively available for international flyers aboard a long-haul flight flying in the premium United Polaris cabin. Customers flying Polaris can visit the Polaris lounge prior to departure, at connecting airports, or upon arrival along the same-day eligible routing.
As the name implies, the lounge is an upgraded experience from the traditional one. Flyers have access to a number of enhanced amenities, including spa services, showers and day beds for rent by the hour. The menu at each location is different, inspired by local chefs and bartenders with signature cocktails at each location.
There are five United Polaris lounges in the world, and they are all located at United Airlines hub airports:
Chicago, Illinois (ORD) 
Houston, Texas (IAH)
Los Angeles, California (LAX) 
Newark, New Jersey (EWR) 
San Francisco, California (SFO)
For all others, the United Club is the airline's primary lounge offering. The carrier operated 50 lounges across 45 airports in six countries, including their most popular airports. Flyers can find the lounges in Guam, Tokyo Narita Airport, Hong Kong and many other United destination airports.
To enter a United Club, you must fall into one of the following categories:
Be a paid United Club or Air Canada Maple Leaf Club member
Be flying in United Business on an international flight or premium transcontinental flight in the United States
Fly First or Business Class aboard a Star Alliance member airline
Have Star Alliance Gold status with another Star Alliance airline (United MileagePlus Premier Gold does not count)
If you don't qualify for lounge access, you can purchase a one-time entry pass for $59 at clubs or through the United Airlines mobile app. Once inside you will get complimentary bar service, beverages and light snacks before your departure. You can also get free wireless internet access, and some lounges offer private phone booths with phones.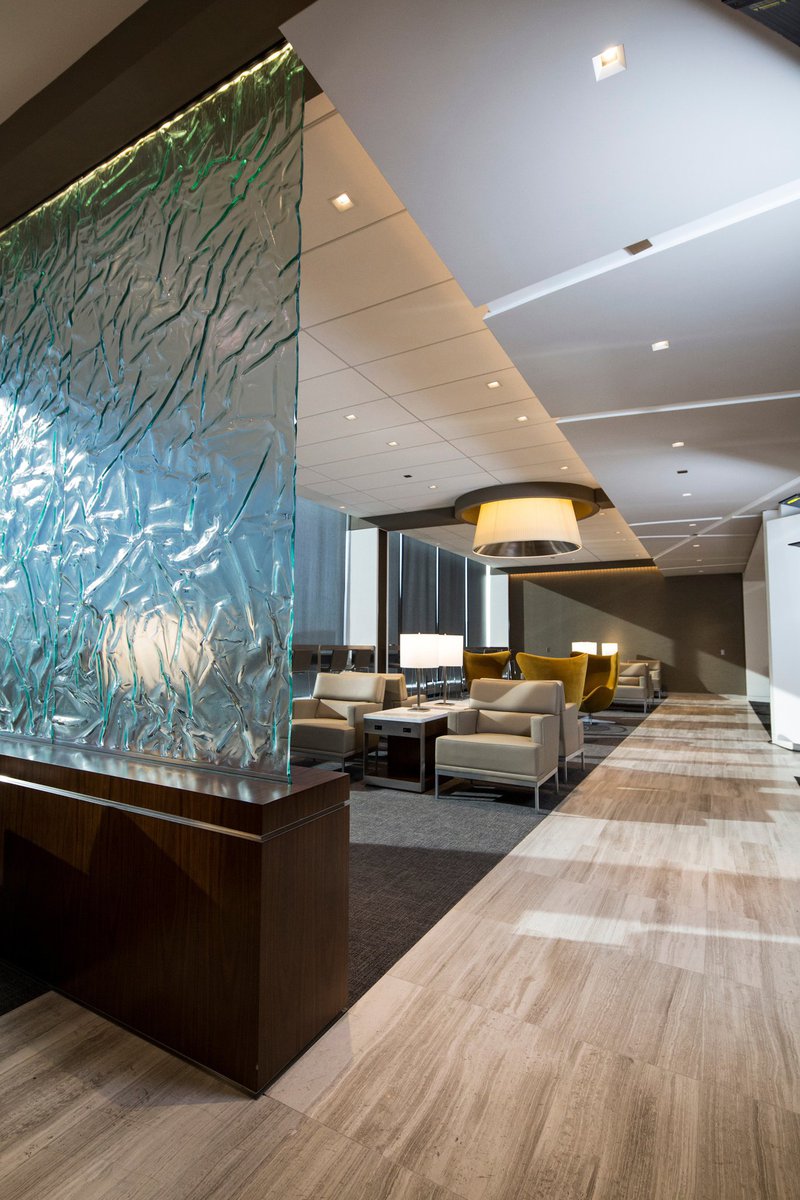 Status levels
Frequent flyers can earn status by flying with United Airlines or Star Alliance partners when they credit flights to their United MileagePlus account. International travellers don't need to worry about making qualifying spending towards elite status: the Premier Qualifying Dollar spend requirements only apply to flyers who live in the 50 United States or Washington, DC.
United MileagePlus Premier status has four different levels, depending on how much qualifying you do within the program.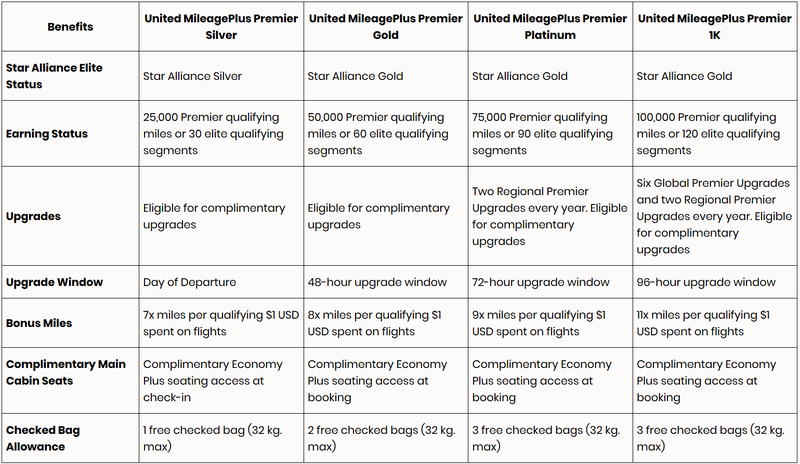 Like other airlines, United MileagePlus elite status comes with status across Star Alliance carriers. Benefits of Star Alliance elite status include lounge access, bonus miles on other airlines and an expanded checked bag allowance. To find out what benefits you may receive across Star Alliance carriers, visit the website of your airline. In order to get Star Alliance elite benefits, you must credit your United Airlines MileagePlus miles to the Star Alliance flight you are taking.
Earning United MileagePlus miles in Australia
United MileagePlus flyers have four ways to earn miles, but the most popular way is to earn miles by flying on the airlines. For Australian flyers, the easiest ways to earn miles are either flying with United or their Star Alliance partners, or purchasing miles direct from the airline.
Flying United or other Star Alliance airlines
You can earn United MileagePlus miles when you fly aboard United or one of their Star Alliance partners. From Australia, flyers can earn MileagePlus miles when flying aboard United, Air New Zealand, ANA, or Singapore Airlines. To earn MileagePlus miles, you must use your United number at booking and credit the flight to your MileagePlus account.
Buying United MileagePlus miles
In addition to flying, United flyers can also purchase miles directly from the airline. The rate for miles is $70 USD for 2,000 MileagePlus miles, with a minimum 2,000-mile purchase. The airline also offers bonus miles for more purchased. The current bonus levels are:
Buy 5,000 - 14,000 miles: Get 25% bonus miles
Buy 15,000 - 29,000 miles:  Get 40% bonus miles
Buy 30,000 - 102,000 miles: Get 70% bonus miles
Earning United MileagePlus miles from credit cards
United offers points-earning credit cards to flyers around the world, focusing on their network. If you qualify to apply for credit cards in the United States, Japan, Guam and Saipan, or Hong Kong, you could get a credit card that earns United Airlines miles with each purchase.
Currently, United does not offer a miles-earning credit card to Australian flyers. But CommBank Awards  can be transferred to the United Airlines MileagePlus program. The current transfer ratio is 4:1 – four CommBank Awards points for every one United MileagePlus mile.
Earning United MileagePlus miles by shopping online
As with other programs, the United MileagePlus Shopping mall is not available to Australian flyers. According to the terms, the portal is only available to legal residents of the United States or its territories. But you may qualify for mileage bonuses through the United Airlines website. To see what current offers are available, visit the MileagePlus deals and offers page.
Using United MileagePlus points for flights
As part of the Star Alliance program, United frequent flyers can use their miles for flights on all 28 partner airlines. Most are available for booking on the United Airlines website. Simply log in to your account, and search for award space available on United and their partner airlines.
Some awards may be easier to find than others. For instance, while Thai Airways awards may be available, you may have to call United Airlines to get the most current award space. Some of the best uses of United MileagePlus miles include:
United Airlines Polaris: Although it may be a Business Class product, the United Airlines Polaris product is one of the best in flight. Flyers can book this premium cabin experience aboard United from Australia and New Zealand to the United States for as low as 80,000 miles one-way.
Air New Zealand Premium Cabins: Air New Zealand gets worldwide acclaim for its premium cabins. Flying to the United States, a one-way saver award aboard Air New Zealand's Business Class costs 90,000 United MileagePlus miles. If you want to upgrade to First Class, you'll have to spend 130,000 miles for your award.
Thai Airways First Class: Thai Airways offers one of the best First Class experiences in the skies, from the in-flight experience to the award-winning lounges. If you want to fly this cabin, it's actually very economic: First Class Thai Airways tickets to the US can be yours for 140,000 United MileagePlus miles one-way. You may have to call United Airlines to find award space, as it can be difficult to find online.
Flights within the Oceania zone: Possibly the most underrated use of miles, flyers can fly within Australia and New Zealand for only 8,000 miles one-way in Economy. If you want to see more of the country, this may be the easiest way to do it. If you want to expand to the rest of Oceania, expect to pay 22,500 miles for a one-way Economy Saver award, or 35,000 for a one-way Business Class award.
In summary
Because of their large reach through the Star Alliance, United MileagePlus miles offers a valuable alternative to Australian frequent flyer programs. United doesn't require international flyers to spend money to earn elite status, so this program could offer a lot of value – especially if you primarily fly Star Alliance airlines. In addition, through the CommBank partnership, flyers can earn even more points by transferring CommBank Awards points.
However, earning United Airlines points is only worth it if you primarily fly long-haul flights and consolidate among the airline's partners. If you aren't a regular Star Alliance flyer, you may want to consider another program that rewards you better for your continued loyalty.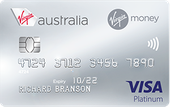 Virgin Australia Velocity Flyer Credit Card 28 Months Balance Transfer Offer
Highlights
Enjoy 0% p.a. for 28 months on Balance Transfers with 0% balance transfer fee (reverts to Cash Advance rate of 20.99% p.a.).
$0 annual fee for the first year (reverts to $129 p.a. thereafter).
Receive $129 Virgin Australia Gift Voucher each year.
---
Pros
0% interest on balance transfers for the first 28 months with no balance transfer fee.
First-year $0 annual fee.
$129 Virgin Australia Gift Voucher each year.
Cons
Purchase rate is 20.74% p.a.