Bank transfers are no longer the best way to send money from Australia to the Philippines.
Avoid exorbitant bank rates and high fees using a specialist money transfer service to send AUD to PHP.
Some remittance firms allow you to send money from Australia to the Philippines almost instantly or receive it as a cash pickup in the Philippines.
Whether you're a Filipino ex-pat living in Australia or an Australian with family, friends, or business dealings in the Philippines, you need to find ways to send funds cheaply and fast. Bank transfers are the traditional route, but not the best one.
Remittance services allow you to skip the exorbitant currency exchange rates and hidden fees and instantly make money available to the receiver.

Need to transfer money to the Philippines from Australia?
Best ways to send money to the Philippines

On website
Highlights
Send money to 220+ countries and territories.
Xe rates are consistently some of the best in the business and trusted by millions.
With millions of transfers under its belt last year, Xe knows how to ensure your money and information are treated accordingly.
---
Pros
No transfer fee.
No minimum transfer amount is required.
No transfer limit.
Good customer support.
Cons
Limited currencies.
Bank transfers only.

On website
Highlights
Wise Borderless multi-currency receiving accounts. This gives you access to a digital currency wallet that you can hold and transact in over 50 currencies.
Borderless Debit Card. The FX optimised debit card is attached to your Wise Borderless account that can be used to withdraw or pay for purchases in foreign currency within or outside Australia.
Android and Apple Apps. Indulge convenience by transacting thru the Wise App anytime and anywhere!
Fund options. Loads of options to fund your Wise account including transfer from Debit and credit cards, or thru a local bank transfer. Quick and easy!
---
Pros
Low and competitive fees.
Easy to understand fee structure.
Easy to use website and mobile apps.
High transfer limit.
Cons
Limited currencies and destination countries compared with some competitors.
Can only send funds to the recipient's bank account.

On website
Remitly
Highlights
Enjoy great exchange rates and low fees.
Every transfer carries a delivery promise. Have your money delivered on time or get your money back.
Safety and security. Remitly uses industry-standard security protocols and encryption.
---
Pros
Low transaction fees.
Plenty of delivery options.
Wide global network, covering 50+ currencies and countries.
Highly rated customer support.
Cons
Fees apply when you fund your account using a credit card.
Transfer limits apply.

WorldRemit
Highlights
Send 70 currencies to 130 countries, from your smartphone or computer.
WorldRemit uses industry-leading technology that protects your money and guarantees it arrives safely every time.
See WorldRemit's low fees and their best exchange rates upfront, with no hidden costs
---
Pros
Low transfer fees.
No minimum transfer amount is required.
Multiple payment options.
Cash pick-up, cash delivery, and Airtime mobile phone top-up are available.
Cons
Transaction limit of $5,000 for some payment methods.
Fees depend on the method and currency you choose.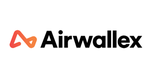 On website
Airwallex Money Transfer
Highlights
$0 fees and 0% margin on your first $20,000 AUD transfer.
Spend less on FX fees and more on growth.
Make payments in 31 currencies, into over 130 countries, and counting.
You always get access to Airwallex's best rates, regardless of transaction volume.
---
Pros
Create an account in just a few minutes.
No international transfer transaction fee.
Favourable currency exchange rates.
Quick transfers.
Cons
Limited transfer methods.
Fewer transfer currencies are available than some competing services.
How much money can you send to the Philippines from Australia?
You can send any amount as long as you declare all sums over $10,000 to customs authorities and all sums exceeding PhP400,000 to the anti-money laundering authorities.
Most banks and financial institutions set an international money transfer limit.
For instance, the default daily limit for international fund transfers is $5,000 at NAB. However, Bankwest has a similar limitation, but if using online banking, users can increase the limit up to $20,000.
Business accounts generally have higher limits, but you may still be restricted to about $100,000 per transfer. Daily limitations may also apply.
Most money transfer services or remittance services that allow you to send money to the Philippines from Australia have no transaction or daily limits, meaning that you can send as little or as much as you need.
Common reasons people transfer money overseas to the Philippines
The Philippines is a developing country of 100 million people with breathtaking scenery rich in natural resources.
Filipinos migrate to developed countries for better job opportunities, whereas numerous Australian investors buy property or establish business dealings with Filipino freelancers and manufacturers.
The common reasons people transfer money overseas to the Philippines are business and personal.
Transfers for personal reasons include:
Sending money back to the family
Paying for education
Getting married overseas
Buying property
Most transfers for business reasons include:
Running e-commerce businesses
Paying suppliers or contractors
Investing in real estate
Charitable donations
Business vs personal considerations
Whether you send money from Australia to the Philippines for business or personal purposes, there are no restrictions on the amount you can send from a legal standpoint. However, all foreign transfers that exceed $10,000 must be declared to the customs authorities.
Transfers exceeding PHP400,000 must also be reported to the anti-money laundering authorities by your money transfer service or bank.
Your bank or money transfer service may apply daily or weekly restrictions on the amounts you can send or receive per transaction.
How much does sending money to the Philippines through a bank transfer cost?
International money transfer fees for AUD to PHP can vary from bank to bank, depending on whether it is a personal or business transfer.
At CommBank, for example, transfer fees start at $6 for SWIFT transactions done from the online banking account.
HSBC Australia charges $8 online or $20 in-branch for any amount you wish to send.
NAB is slightly more expensive, charging $10 for online transfers, but there are no other hidden fees.
No matter what bank you choose, they are more expensive than remittance services. However, numerous financial institutions now allow you to send money to the Philippines from Australia for a fraction of the fee charged by your bank.
What to compare to get the best deal?
Finding the best deal is easy as long as you compare the following factors:
Transfer speed
Minimum transfer amount
Transfer fee
Additional fees charged by the recipient's bank (if any)
Using crypto to send money to the Philippines
If the business or recipient is happy to receive crypto, this is a legally viable alternative for getting money from Australia to the Philippines.
You can use a crypto exchange accessible in Australia and the Philippines, such as Binance, to buy a stablecoin and then send that to the recipient's wallet.
There are typically no fees to send or receive funds if both the sender and recipient use the same crypto exchange platform.