Zip Pay is an Australian buy now, pay later service.
More and more people are turning to these services as an alternative to credit cards.
But how good is Zip Pay? And are there any risks involved?
If you're thinking of signing up for Zip Pay, be sure to read on to find out more.
What is Zip Pay?
Zip Pay is an interest-free Buy Now Pay Later (BNPL) service. It allows you to purchase products immediately and then pay for them at a later date, much like lay-by in times past — except you get to take the product home the same day. You can use Zip in-store and online where the merchant accepts it.
Zip Pay offers customers a line of credit. When you make your purchase, Zip Pay will pay the store and then you choose how you'd like to repay the amount spent. You can choose to make weekly, fortnightly or monthly repayments. Keep in mind though, that when using Zip Pay, there's a minimum repayment of $40 per month.
What's slightly confusing is that Zip also offers Zip Money. This is a different product that's geared for larger purchases. Zip Money's credit limit is higher, with longer credit terms.
Who is Zip Pay for?
Zip Pay is generally aimed at a younger demographic: 24 - 40-year-olds who are looking for an alternative to credit cards (which they may be struggling to get approved for). As a Zip customer, you can use the Tap & Zip function on just about any purchase.
Fees
Although there's no interest charged on your balance, there is a $7.95 monthly account fee. If you have nothing owing on your account, Zip will waive the fee.
There's also a minimum repayment of $40 each month. If you miss this repayment amount — or the remaining balance if you pay weekly or fortnightly — Zip Pay will charge a $5 late fee.
Zip Pay does not charge an establishment fee.
Pros and cons
As with any other similar service, it's important to consider the pros and cons before you sign up.
Pros
Application and approval is quick and simple.
No interest on purchases, but Zip Money does charge interest if you don't pay off the balance within the zero-interest period.
You can make payments higher than the minimum amount.
Cons
Fees can add up quickly. If you don't pay off your balance within one month, they charge an account fee of $6.
$5 late fee if you miss a repayment.
If you can't keep up with your payment schedule, a future credit provider may be inclined to reject your application.
Alternatives
You can compare apps like Zip on our buy now pay later comparison page. These are some of the more popular ones.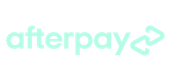 Highlights
Pay for your purchase in four interest-free installments (due every two weeks).
Always zero interest, never additional fees when you pay on time. 
Instant approval decision. You'll know if you're approved instantly and your order will ship as usual. 
---
Pros
Quick and easy account set-up and approval.
Accepted by thousands of retailers.
A convenient alternative to credit cards.
Cons
Late fees apply.
Spending limits start at $600.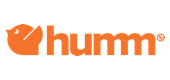 Highlights
Buy 'Little things' amounting up to $2,000, repay in 5 fortnightly or 10 weekly slices
Buy 'Big things' amounting up to $30,000, repay over 6, 12, 24 months all the way up to 60 months.
Always interest free.
---
Pros
You can borrow up to $30,000.
Accepted by 20,000+ stores.
Repayments of up to 60 months.
Cons
Monthly fee.
Late payment fee.

Highlights
Enjoy the flexibility to get what you want and pay over time.
Pay in 4 with Klarna through their app, with integrated brands, or anywhere Visa is accepted.
Klarna's instant approval process has zero impact on your credit score.
---
Pros
Offers multiple types of payment plans.
Earn 1 reward point for every $1 spent.
The Klarna app lets you get price drop alerts and track purchases.
Supports a wide range of shops and stores.
Cons
There is a $3 late payment fee.
Missed payments may be reported to credit bureaus.

On website
Highlights
Borrow money when you need it, rather than waiting for payday to arrive.
Get up to $2,000 of your wages instantly.
No interest or hidden fees. Just a 5% fixed transaction fee and flexible repayments with installments across up to 4 pay cycles
---
Pros
Instant cash before payday.
No interest. No hidden fees.
No late fees (but you won't be able to use the service again until you pay any outstanding balances).
A cheaper alternative than other methods of borrowing small amounts like payday loans.
Cons
Limited amount to borrow.
There is a 5% fee.
FAQs
Is having a Zip account safe?
Zip uses industry standard data encryption like what banks use to protect your bank account.
Does Zip Pay do a credit check?
Yes, Zip may do identity and credit checks to confirm your details and make sure you're able to make the repayments. This is in contrast to Afterpay, who explicitly state that they don't.
Does Zip Pay affect your credit card score?
Yes. If you miss any repayments, your credit score may be affected since missed or late payments will be listed on your credit report as overdue debts. Find out more about how it works here.
Does Zip Pay have an app?
Yes, Zip Pay has an app you can download, making shopping easier and more convenient. You can add your Zip card to Google Pay or Apple Pay and use your device to pay at the checkout. The app lets you shop and pay later at any online store. You can also use the app to manage your account, e.g. view your balance, check statements, and rearrange payments.
Verdict
Zip Pay is a line of credit and, as with all forms of debt, it works best for people who are already in control of their finances. The fact that it is an interest-free BNPL service may make it an attractive alternative to credit card financing.
However, you should note that associated fees can add up quickly and missed payments may affect your credit score.