Take a look inside Business Class on the Japan Airlines Boeing 787-8 Dreamliner.
360° tour of the Sky Suites.
How to book this flight for 40,000 AAdvantage Miles + $129.40.
Australia welcomes over 250,000 visitors from Japan each year. And Japan is one of the top 10 destinations for Aussies headed overseas. On this day I was making the trip back home after a few busy days of work in the Philippines. Since there were no award seats on the direct Manila - Sydney service, I decided to take the scenic route via Tokyo.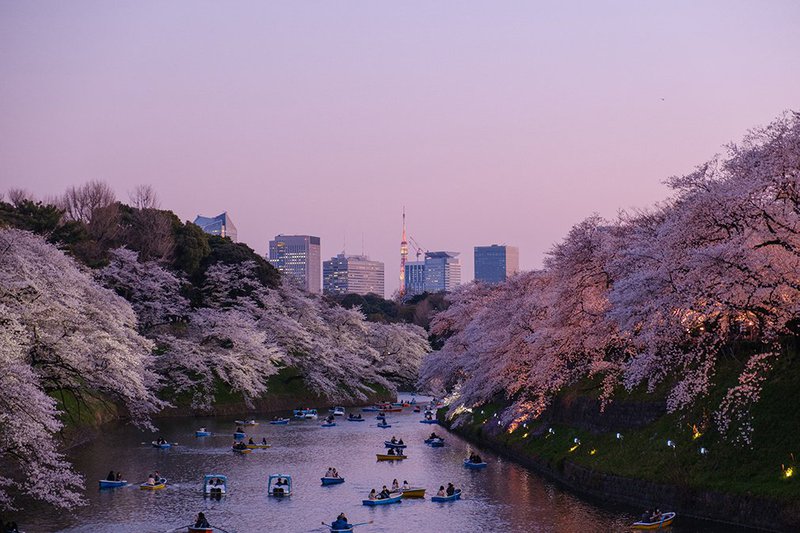 Flight details
Airline: Japan Airlines
Flight number: JL771
Route: Tokyo (Narita) - Sydney (SYD)
Duration: 9 hours 50 mins
Cabin: Business Class
When: April 2019
Cost: 40,000 American AAdvantage Miles plus $129.40 AUD in taxes
Aircraft: Boeing 787-8 Dreamliner
Seat number: 2H
Overnight flight: Yes
Meal included: Yes
Amenity kit provided: Yes
Pajamas provided: No
In-flight Wi-Fi: Yes
Baggage: Carry on
Booking this flight
A business class ticket on this popular JAL flight normally costs around $7,000. The hefty price is sustained by the strong demand. Only Qantas, JAL, and ANA fly direct between Tokyo from Sydney on a daily basis.

As always, booking on points is the best way to do it. If you did have JAL Miles, you can book this flight on JAL.com using 40,000 JAL Miles + $50 in taxes.
The problem is that next to nobody in Australia can earn miles into JAL Mileage Bank. Other than flying with Japan Airlines, there is no way to earn points from your credit card spend.
I was able to reach an all-time highest 17.5 cents per point on this flight.
For some comparison, if I had of booked the exact same JL771 flight (or the JL772 flight from Sydney up to Tokyo) in business class from my Qantas.com account then it would have cost 60,000 Qantas Points and approximately $200 in taxes.
Instead, I used 40,000 American AAdvantage Miles (bought on sale) and paid $129 in taxes! It would have only been $50 in taxes if not for a website error. That's still incredibly good value considering the normal price for the ticket is $7,000. I couldn't book it fast enough! This meant I was able to get an amazing 17.5 cents per point on this flight.

Alternatively, you can earn points with a Qantas Frequent Flyer credit card and book onto JAL flights with a Qantas Classic Flight Rewards booking.
How to get around booking errors on AA.com
What use are AA miles if the website keeps throwing error codes? I had found the JL771 flight on aa.com and made it all the way to the final checkout page, but couldn't book due to a booking error! Anyone who's used Qantas for Classic Flight Rewards bookings and encountered one of the many Qantas error codes will appreciate how frustrating it can be.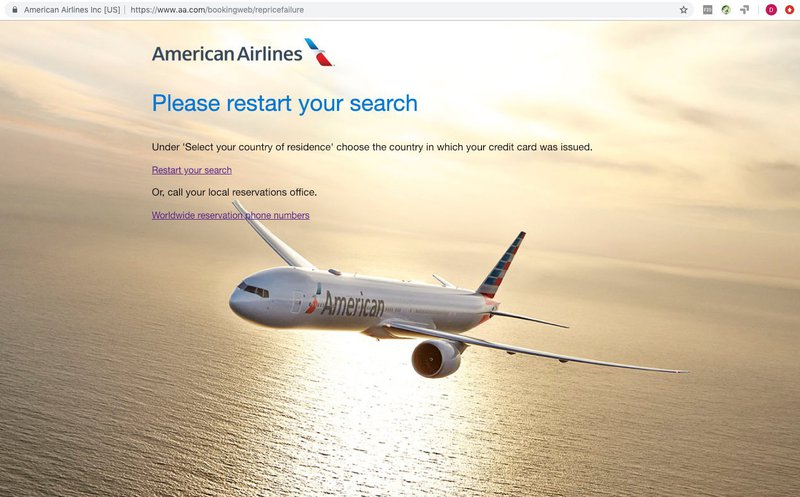 It turned out that the problem was being caused by a credit card country setting in my AA profile that I just couldn't change, no matter how many times I tried.
Instead of quitting I called the AA reservation telephone number. It took 3 attempts at being on hold before I was connected to a very calm and helpful man on the AA reservation team who worked until he was able to find the same flight that I could see online. He made the booking and, crucially, issued me with two booking references: one for AA and one for JL... just in case.
Boarding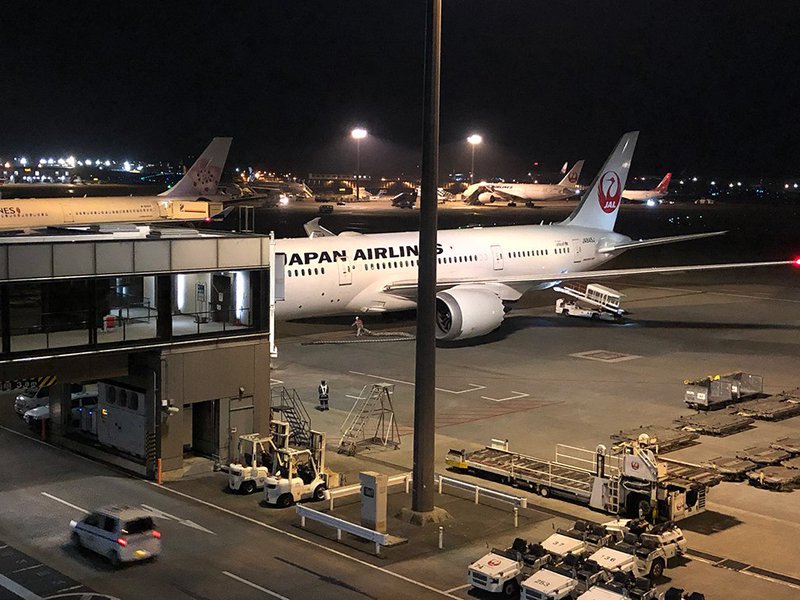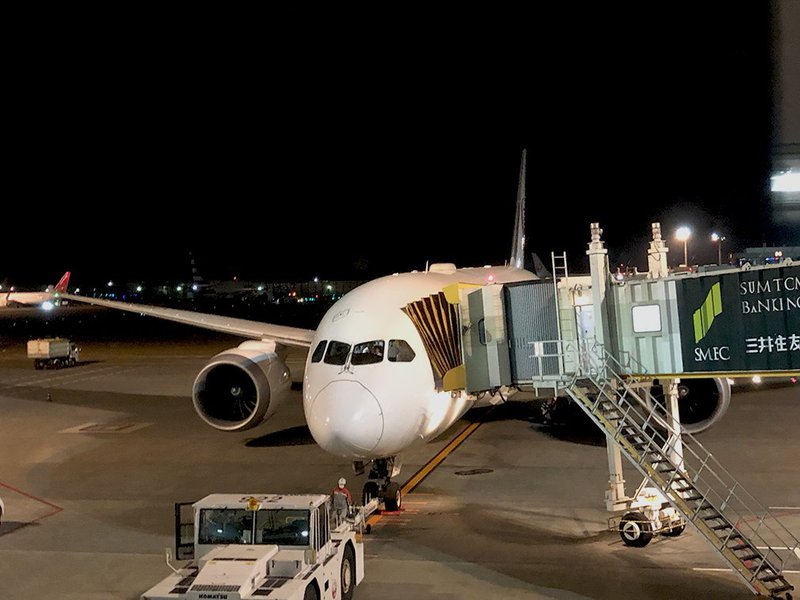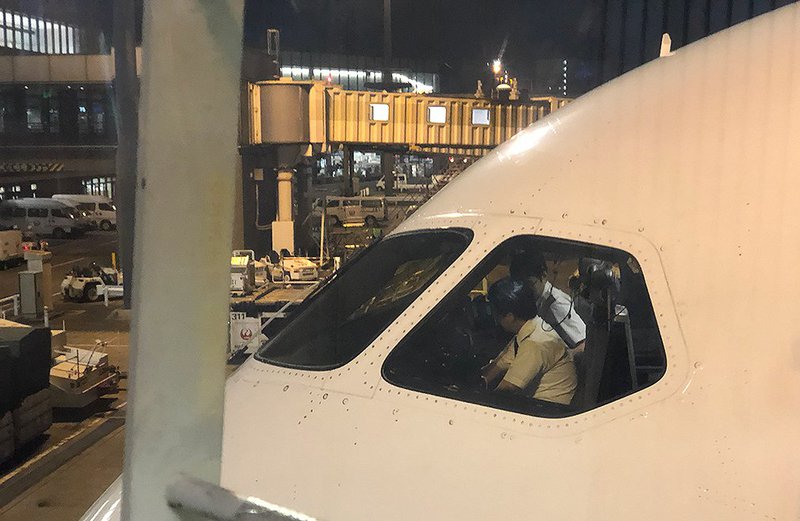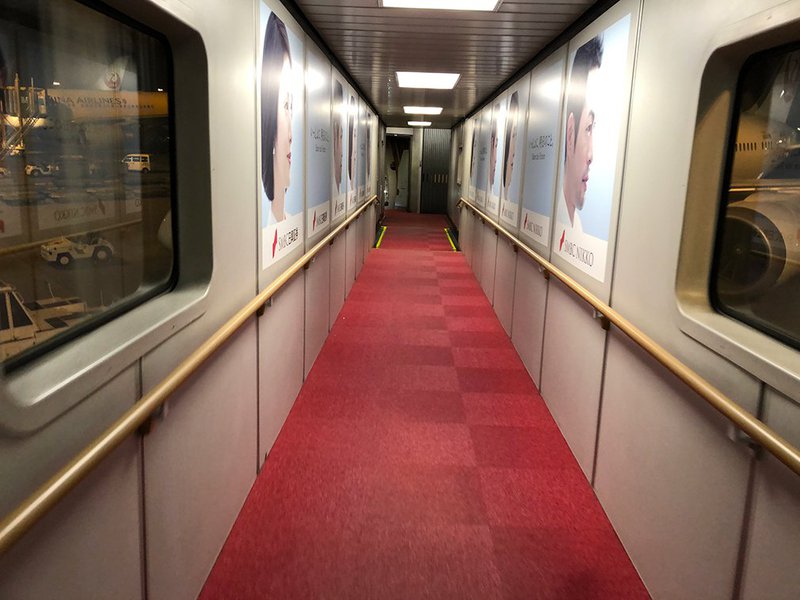 The seat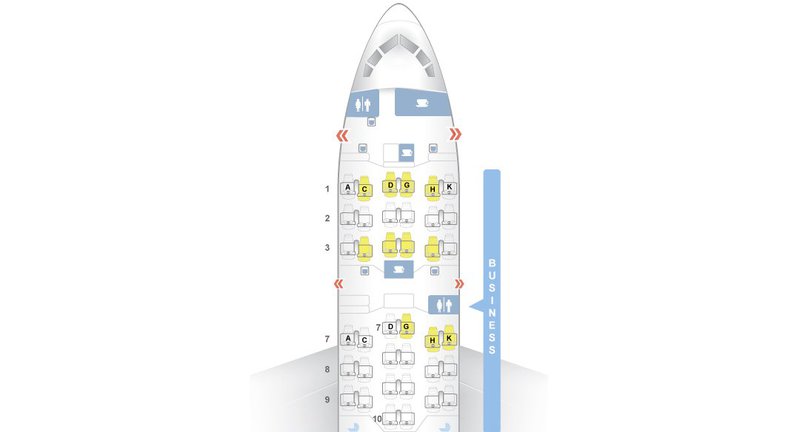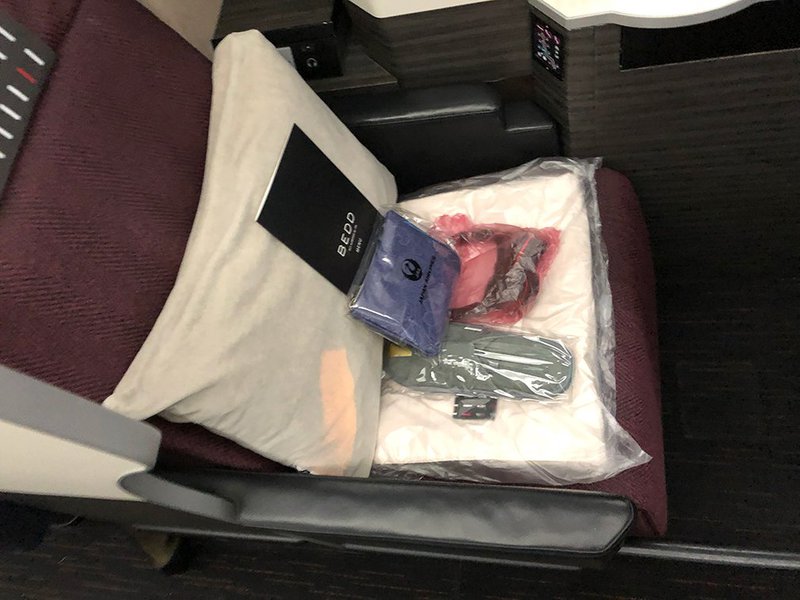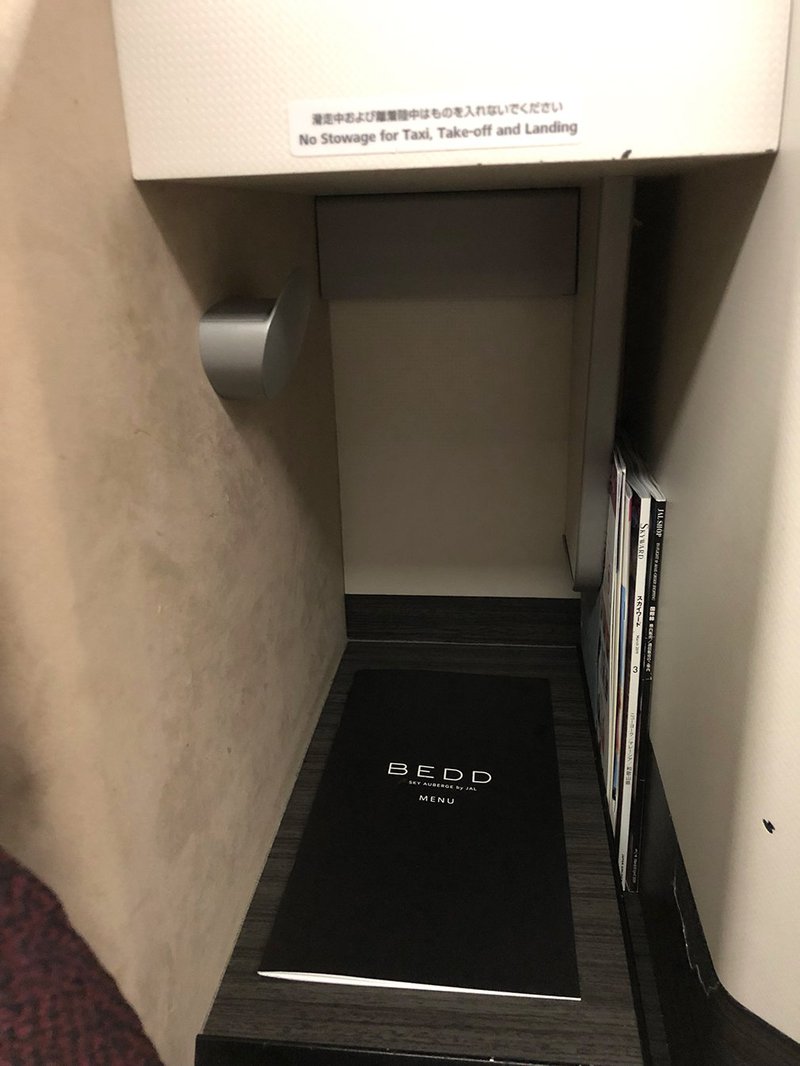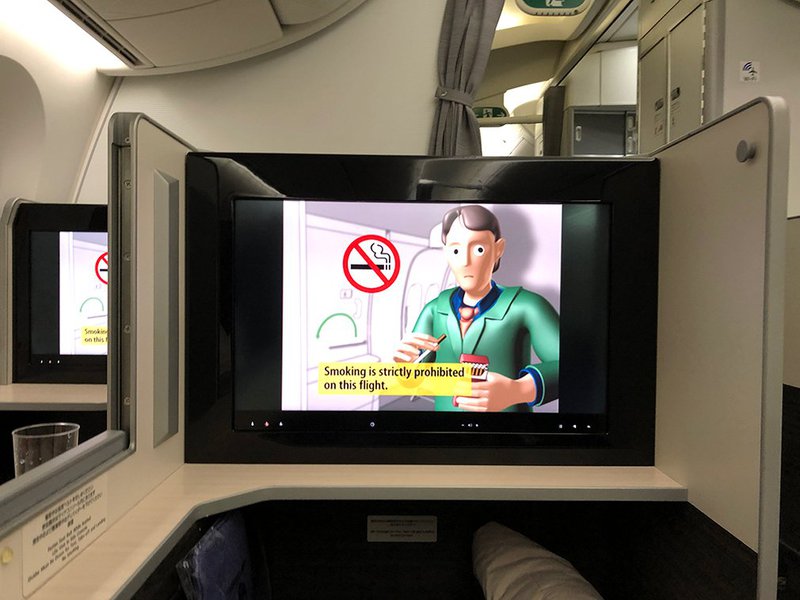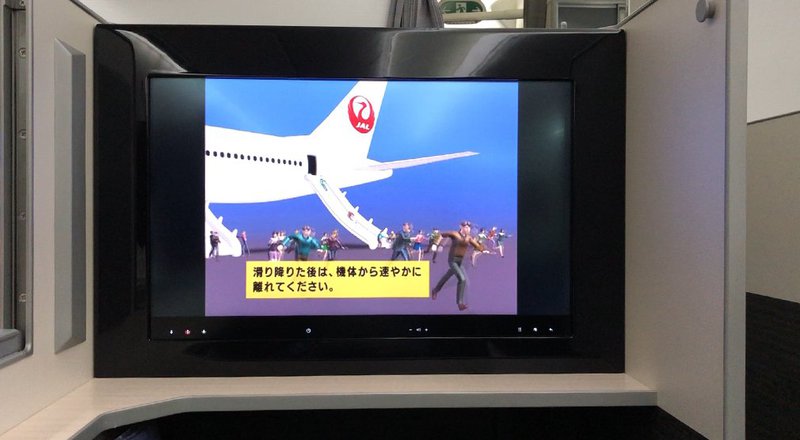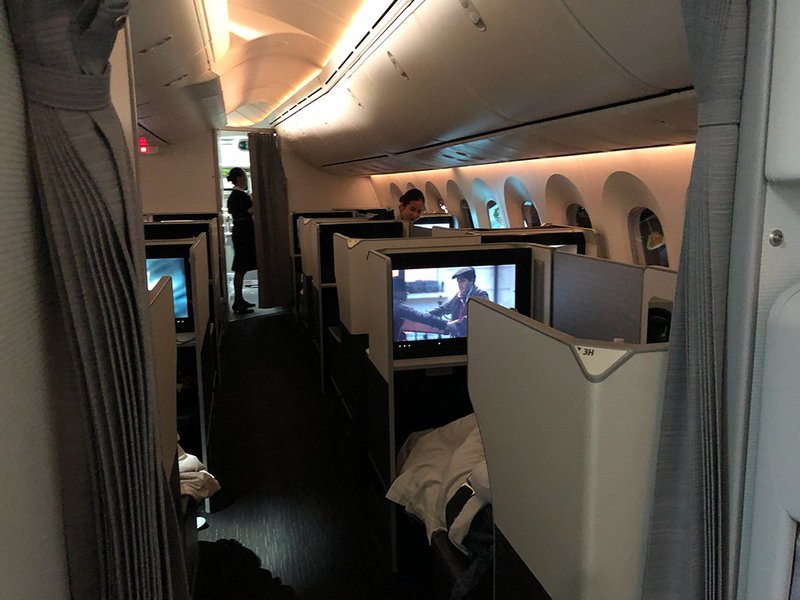 360° seat tour
I took my 360° camera with me to give you a better sense of what it is like. My Sky Suite was an aisle seat. While it felt a little exposed, it was still very comfortable and practical with plenty of conveniently-located storage space.
The inflight entertainment screen was giant and there's a personal reading light, charging ports, plenty of foot space, and ample storage around your seat.
As you can see, JAL have decorated the cabin in a very functional way. This is not a glamorous cabin. (You have Emirates for that!)
The food
It seems like every restaurant in Japan is a Japanese restaurant and every meal on JAL is also distinctively Japanese.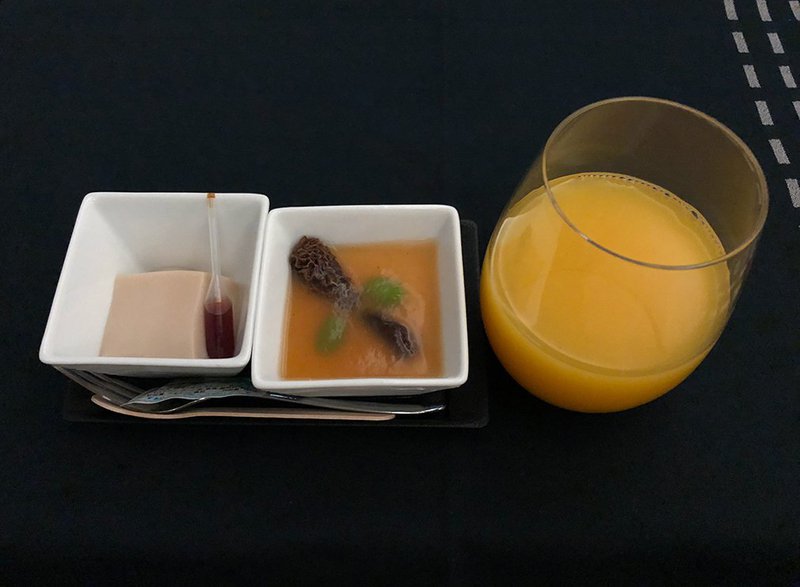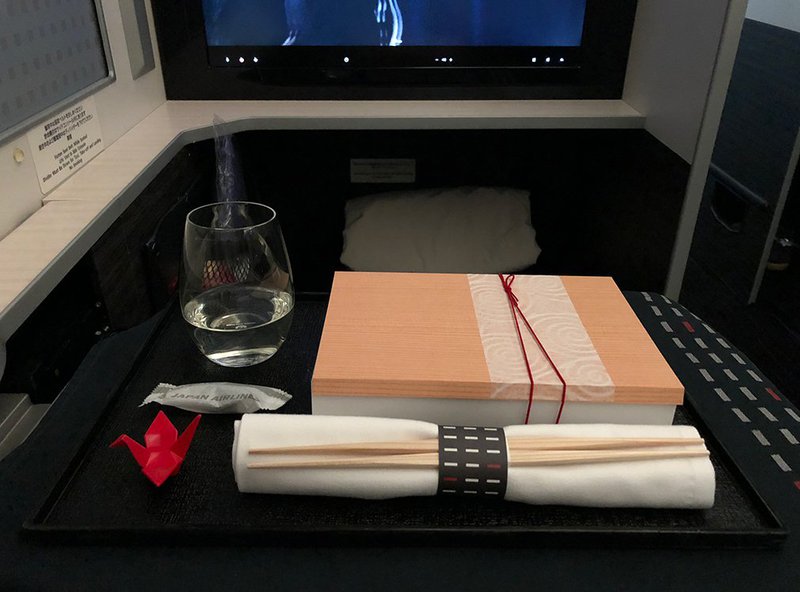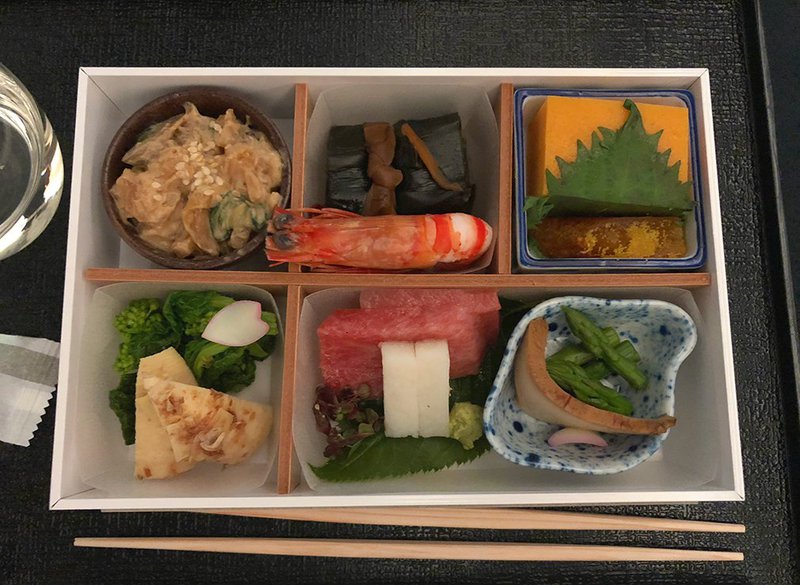 The bed
Sky Suites recline all the way to a completely flat position. After dinner was served I asked cabin crew to turn down my bed. This is one of the best aspects of Sky Suites: you get a spacious bed complete with a topper, blanket, and pillow. JAL don't provide pyjamas, but they did hand out a cardigan.
The B787 is a relatively quiet aircraft, which is something you really appreciate when you're on any plane, especially overnight on a 10 hour flight. I think I slept for 5 hours straight.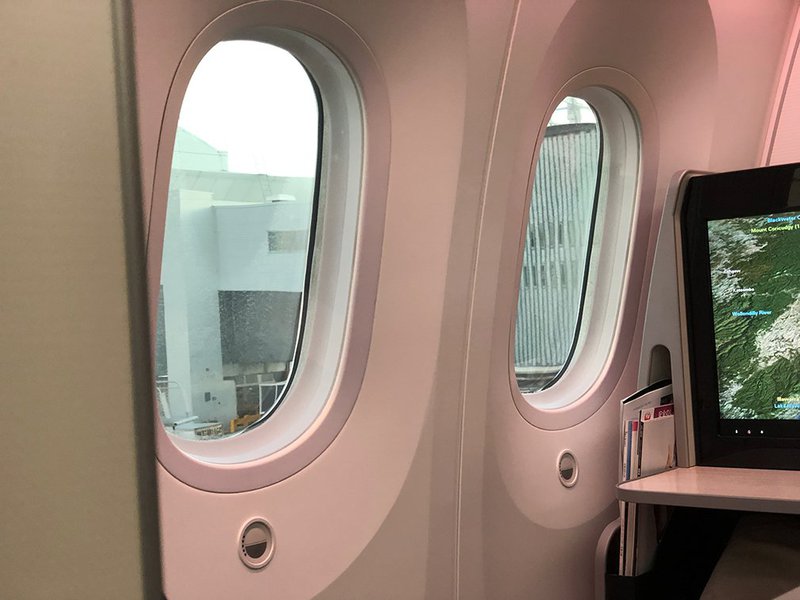 Overall impression
Booking using AA miles should have been straight forward, but it was a little more tricky than a normal.
Flying with Japan Airlines in Business Class was an amazing experience: the customer service was fantastic, Sky Suites were very comfortable, and the food was excellent. It was extraordinary value as a points redemption.
I'll definitely fly with Japan Airlines again.