Trade online in ASX-listed investment products and pay low brokerage fees.
Basic account includes plenty of investment information to suit even experienced traders.
Option to add several types of premium features by paying monthly fees.
Bell Direct is an online share trading platform with competitive fees and additional features for informed trading and easy portfolio management.
It has wide range of services to help experienced investors keep a constant eye on the market, as well as introduce newcomers to the world of share trading. Most of these helpful features are included in the basic account, which is free of any monthly charges. A low brokerage fee is payable for each trading transaction.
This review will provide details that should help you decide whether Bell Direct is the right trading platform for your circumstances.
What is Bell Direct?
It's an online share trading platform allowing account holders to trade in a wide variety of ASX-listed investment products. A basic trading account is free to open and maintain, but there is a fee payable for trading transactions, a low fee which reduces the more frequently you trade.
Experienced traders can choose to pay a monthly fee to add more features to their account.
Who is Bell Direct designed for?
Bell direct has lots of tools and data for the experienced investor, including advanced charting, margin lending (borrowing to make further investments, secured against your portfolio), and live streaming using WebIRESS.
It also accepts Self-Managed Super Funds (SMSFs), trust and companies as clients, and offers an additional SMSF compliance and administration service, for which an annual fee is payable.
But if you're new to investing they still have you covered, with daily trading ideas, broker research from experts, easy tax reporting and competitive fees.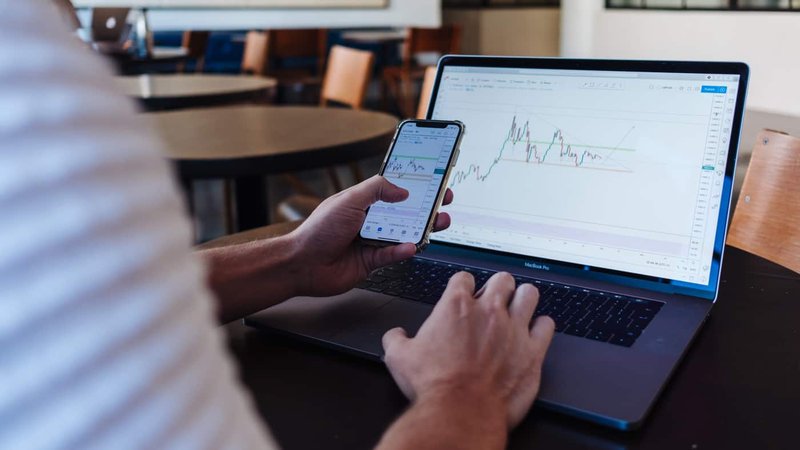 How does Bell Direct work?
There are two types of account – a free basic account, and a premium account to which you can add extra tools.
Features of the free basic account
There is no fee payable to open a basic account, nor is there any ongoing monthly fee, but brokerage fees are payable on transactions (see details below).
The free account includes:
Guaranteed one-second trade placements
No fee for conditional orders (triggered when your buy/sell price limit conditions are met)
Research reports from financial advisory and stockbroking firm Bell Potter
Advanced charting tools
Buy/sell recommendations delivered by email
ASX company announcements
ETF performance and feature comparisons
Live business news
A report summarising your cash account and trading activity for the financial year, to help make tax time easier
Delayed live data (20 minutes delay) – only free after making five trades in the month
Features of the premium account
The optional premium account has three levels. All levels offer all the features of the basic, free account, plus added extras.
The first level, costing $10 per month, includes delayed live data (20 minutes delay), but this service is free to basic account holders for the remainder of any month in which they complete five trades.
The second level, costing $27.50 per month, offers live streaming of the latest ASX price listings.
A third level, costing $79 per month, adds real time live and dynamic pricing and charting updates using the WebIRESS stockmarket data platform. You'll need to pay $106.50 per month if you want both the second and third levels.
How much does Bell Direct cost?
A basic account with Bell Direct is free.
A premium account can cost $10, or $27.50, or $79, or $106.50 per month, depending on which additional features you need (as detailed above).
A competitive brokerage fee is payable on each trading transaction (buying or selling). It's a tiered fee structure, meaning that the more frequently you trade, the less you'll pay, as follows:
$15 per trade (up to $10,000 value) for first 10 trades per month
$25 per trade (trade value of $10,001-$25,000) for first 10 trades per month
0.1% per trade for values of $25,000+ for first 10 trades per month
$13 per trade or 0.08% (whichever is greater) for 11-29 trades per month
$10 per trade or 0.08% (whichever is greater) for 30+ trades per month
Bell Direct's fee comparison table lists comparable charges from the share trading platforms of the Big Four banks, all of which are much higher than Bell Direct's fees.
What can you trade with a Bell Direct account?
Bell Direct's website makes it clear. It says: "We specialise in the ASX".
What this actually means is that you can use the platform to trade in the following Australian investment products:
ASX listed shares
Exchange Traded Funds (ETFs)
Fixed income debt securities
Managed funds
Initial Public Offerings (IPOs) when private companies first float on the ASX
How do I sign up?
Almost every page on Bell Direct's website has a 'Join Bell Direct Now' button.
Clicking this button will take you to a form where you select your account type (individual, joint, company, trust, super fund) and provide your name, contact and bank account details. You'll also have to supply copies of ID documents (e.g. driver's licence, passport, utility bills, bank statements) and open a cash trading bank account. You can transfer funds from your regular bank account into your Bell Direct cash account – to pay for your purchases – using BPAY or EFT.
Pros and cons
Pros
Competitive brokerage fees, which reduce the more often you trade.
Free basic account has lots of features and insights for both beginner investors and seasoned share traders.
Guaranteed one-secondtrades, once you've placed your order.
Mobile-friendly. Online platform is optimised for smartphone access.
Not just for individuals. Also available for SMSFs, trusts, companies, joint accounts.
Cons
Limited to ASX. Only Australian investment products are available to trade.
Phone orders are pricey. Orders placed over the phone cost $60 or 0.2%, whichever is greater.
Managed Fund trades are also more expensive costing $30 or 0.1% online, whichever is greater, and $60 or 0.2% by phone.
Alternatives to Bell Direct
Bell Direct may not be the ideal platform for you if you want access to overseas investment products.
And if you're a complete newcomer to share investing you might prefer to avoid what might seem like information overload, and have experts devise your investment strategy for you instead.
Check out these alternatives, which between them cover the whole spectrum of investment types and experience levels:
eToro. Zero commission trading on the NASDAQ + NYSE stock exchanges plus trade CFDs and cryptocurrencies. The eToro platform has a revolutionary feature to follow and copy successful traders using eToro CopyTrader.
SelfWealth. Trade in Australian and US shares and other listed investments for a low flat fee. Premium account available, with extra features, for a monthly fee.
Stake. US share trading only. No brokerage or account-keeping fees for a basic account, but foreign exchange and other fees are payable. Fees payable for premium account with additional features.
Superhero. Flat $5 fee to trade ASX-listed shares and other investment products, and ETF trades are free.
CMC Markets. Access ASX and a wide range of global markets. Low-fee ASX trades for low trade amounts, but costs climb for high-value ASX trades and for international markets.
Pearler. A trading platform suited to long-term investors rather than frequent traders. Low transaction fees, automated investment plans available.
Comparisons
Side-by-side comparisons of Bell Direct against other trading platforms.
Disclaimer: We put our customer's needs first. The views expressed in this article are those of the writer's alone and do not constitute financial advice. Advertisers cannot influence editorial content. However, Finty and/or the writer may have a financial interest in the companies mentioned. Finty is committed to providing factual, honest, and accurate information that is compliant with governing laws and regulations. Do your own due diligence and seek professional advice before deciding to invest in one of the products mentioned. For more information, see Finty's editorial guidelines and terms and conditions.