Learn how to stake Ethereum for a passive return on investment.
Find out which exchanges have Ethereum staking for Americans.
Complete step-by-step guide to take you through the process.
Staking Ethereum is a way to earn passive income. There are other benefits too. Staking reduces volatility in the market — because coins are locked up — and helps maintain the integrity of the blockchain for the community in general.
There are many ways through which you can stake Ethereum in the USA, but for most people, staking your Ethereum at an exchange will be the easiest option. Scroll down to get started.

On website
eToro USA LLC; Investments are subject to market risk, including the possible loss of principal. Archived, "Virtual currencies are highly volatile. Your capital is at risk."
Highlights
Trade and stake a range of crypto assets with low fees.
Copy successful traders. Practice with a demo account.
eToro is regulated by CySec, FCA and ASIC.
---
Pros
The user-friendly website and app make it easy to trade from anywhere.
Trade Bitcoin, Ethereum, and 60+ other crypto assets.
With its CopyTrader feature, you can replicate the moves of other investors.
Start trading with just $10.
Cons
There is a 1% fee that is added to the market price.
Other exchanges have more selections of crypto coins and tokens.

On website
Highlights
Earn up to 8.5% p.a. on your crypto, and up to 14% p.a. for stablecoins.
Spend with the Crypto.com Visa Card and get up to 8% back.
Shop with Crypto.com Pay and receive up to 10% back, paid in CRO.
---
Pros
Get access to additional features including lending, borrowing, debit cards, and more.
Start trading with just $1.
Interest-earning deposits are available.
There is a USD 2,000 referral bonus.
Cons
Lack of educational resources.

On website
Highlights
Get started with as little as $10.
Sign up today and buy 50+ cryptocurrencies in minutes.
Make easy deposits and withdrawals, measure your portfolio's performance and keep track of all of your crypto in one convenient place.
---
Pros
Large selection of tokens to trade.
Earn rewards by staking eligible assets.
Access to a range of educational materials.
Cons
Limited options to fund your account.

On website
Finty may be compensated when you click on the link.
Highlights
Get $5 in Bitcoin after your first trade on Coinbase.
Buy and sell popular digital currencies, keep track of them in the one place.
Invest in cryptocurrency slowly over time by scheduling buys daily, weekly, or monthly.
Maintains crypto-insurance and all USD cash balances are covered by FDIC insurance, up to a maximum of $250,000.
---
Pros
Get access to a wide variety of altcoins.
Start trading with as little as $2.
Offers Coinbase card which allows you to spend crypto anywhere.
Cons
Fees are higher compared to other exchanges.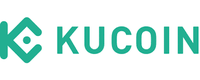 On website
Highlights
Safe and rapid way to trade crypto.
Multiple order types for all kinds of risk appetite.
Sign up and get a welcome gift.
---
Pros
Invest or trade 700+ coins.
Low trading and withdrawal fees.
Get 24/7 customer service from KuCoin.
Has over 20 million users worldwide.
Cons
Not suitable for beginners.

On website
Highlights
Invest in 220+ coins including the majors, altcoins, and stablecoins with 0% commission.
Enjoy 0% bank deposit and withdrawal fees.
Ability to trade crypto against other assets like foreign currency and commodities.
Stake a range of coins with competitive yields.
---
Pros
Open an account in less than a minute.
Low deposit requirement and commission-free trading.
Option to trade fiat currencies and precious metals.
Cons
High spreads on low-liquidity assets.
How to stake Ethereum
If you're thinking of taking a stake in Ethereum (ETH) from the USA, this step-by-step tutorial will take you through the process.
Step 1: Select a staking method
The easiest way to stake Ethereum, especially if you're new to the concept, is to use a crypto exchange. This is the method we focus on in this article since it is very consumer-friendly.
If you do not want to sake on an exchange, you can join an Ethereum staking pool (but this is less suitable for beginners).
Step 2: Select an exchange
A number of exchanges offer Ethereum staking. We have listed several well-known and reputable options above.
Before choosing where to stake, be clear on how much you can earn (the yield or APY), how long you need to stake for, and the cost for doing so.
Step 3: Send Ethereum to your account
If you don't own Ethereum tokens already, you can buy them at the exchange. If you already have Ethereum in your wallet, they can be transferred to the exchange you choose and staked there.
Step 4: Set up the contract
The exchange acts as the operator of the staking pool. Rewards earned for staking your Ethereum with them will be managed by the exchange.
When configuring the contract, you'll need to decide how long you want the staking contract to last. A general rule of thumb is that the yield is higher the more you put in and the longer you stake for.
Be sure to fully understand the terms and conditions prior to putting your stake. For example, how will withdrawing your tokens before the expiration date affect the yield?
Pros and cons
Pros
Staking your Ethereum can be an an easy way to make passive income instead of just holding your assets. Yields increase the longer you stake.
Staking helps maintain Ethereum's blockchain, which benefits the wider community.
Staking is a way to generate income without the need for expensive mining equipment, making it much more accessible for all.
It's more eco-friendly to stake compared to mining.
Cons
Your Ethereum will be inaccessible while staked. This means you will be exposed to volatility in the price of Ethereum, especially for longer contracts.
APY is projected. It is based on previous performance.
FAQs
Is it worth staking Ethereum?
The yield may not be worth it if you have a small amount of Ethereum or only want to stake for a short period of time. Yields typically increase when staked for longer.
What happens if Ethereum's value decreases while staked?
While possible to withdraw early, doing so will generally be penalized. Before you enter into a contract, you be aware what the terms are and be comfortable with holding tokens even if the market goes through a bear phase.
How much Ethereum do you need to stake?
It is generally possible to stake a fraction of ETH at an exchange. However, some exchanges may require a minimum amount to be staked. Amounts and terms vary.
Can you lose money staking Ethereum?
Yes. If the market drops while your Ethereum is staked and you don't want to unstake because of penalty fees, it could be worth less than it was when the contract ends (assuming you would have sold to reduce your losses).
Do you have to stake Ethereum on an exchange?
No. There are a number of independent staking pools for Ethereum. Some of these are fee-free.