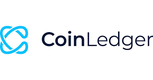 On website
CoinLedger
Highlights
Integrates directly with your favorite cryptocurrency trading platforms.
Generate crypto gains, losses, and income reports in any currency.
Easily import your reports into other tax reporting software.

On website
Crypto Tax Calculator
Highlights
Integrates with 500+ major exchanges, wallets, and chains.
Generate crypto tax reports covering everything from NFTs to DeFi and DEX trading.
Identify, track and organise all your crypto activity with ease and accuracy.

On website
ZenLedger
Highlights
Compute your DeFi, NFT, and Crypto taxes in minutes
Supports 400+ exchanges, including 100+ DeFi protocols.
Competitively priced plans start at $0 and offer a generous 1-year refund policy. Plus, save 20% when you purchase multiple years.

BearTax
Highlights
From keeping track of your trades to identifying transfers and reducing taxes, BearTax has everything you need to file your cryptocurrency taxes.
Works with 50+ exchanges, including popular US-based exchanges such as Coinbase, Gemini, and Kraken.
Calculates gain / loss for high frequency traders and crypto bots.

On website
Koinly
Highlights
Click through from Finty to get $20 off your order.
Get an overview of your portfolio, see how much you are up or down, and prepare your tax report in a matter of minutes.
Compatible with thousands of cryptocurrencies, 350+ crypto exchanges, and 50+ wallets.
Historical crypto and fiat spot pricing data for 6+ years to ensure calculations are correct.

Recap
Highlights
Track your assets all in one place and download your IRS tax report with a click.
Supports real-time connections to the world's top exchanges.
Get started for free and upgrade to unlock more features.

Crypto.com Tax
Highlights
Get your crypto taxes done in seconds — for free.
Import data from popular exchanges, not just Crypto.com.
Extremely easy to use with a very user-friendly design.

TaxBit
Highlights
Aggregates data across 500+ exchanges, wallets, DeFi protocols, NFT marketplaces, and more for free.
Calculates your tax gain / loss in real-time as you trade.
Choose from 4 different plans that suit your needs.

TokenTax
Highlights
Sync all your wallets and accounts. Monitor your portfolio in one place.
Track your portfolio in real time. Includes a tax loss harvesting dashboard.
TokenTax also offers advanced reconciliation services to investors with more complex accounting needs.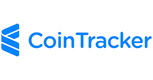 CoinTracker
Highlights
Helps you become fully compliant with cryptocurrency tax rules.
Supports 300+ exchanges and 10,000+ cryptocurrencies.
Automatically optimizes cost basis accounting methods and enables you to tax-loss harvest your portfolio.