Would you like to invest in the Dow Jones – also known as the Dow Jones Industrial Average – a stock market index of 30 leading US companies?
Learn how to invest in Dow Jones ETFs, index funds, mutual funds, and shares.
Compare Dow Jones online brokers and set up your first order.
Get the pros and cons of investing in the Dow Jones.
When you see a reference to 'Dow Jones' in an investment context, it's nearly always an abbreviated term for the Dow Jones Industrial Average (DJIA), a stock market index of 30 leading US companies (e.g. Apple, Microsoft, JPMorgan Chase, Visa, Johnson & Johnson) trading on the New York Stock Exchange (NYSE) and the NASDAQ tech-oriented exchange. It is a recognised benchmark to reflect the overall price movement of US blue-chip company shares, and more broadly for the state of the US economy.
You can invest in ETFs (Exchange Traded Funds), index funds and mutual funds which aim to match the spread of shares in the DJIA index. Alternatively, you can choose to buy shares in one or several of the companies that feature in the index.
Before you launch into investing in the Dow Jones, you need to know the details of the available types of investment and broking platforms, the general procedure to follow, and the pros and cons to be aware of.
This is your complete guide to investing in the Dow Jones.
What can you invest in?
Ways to invest in the Dow Jones
Exchange Traded Funds
An ETF is an investment that can be traded on a stock exchange in the same way as shares, but the unit price is less likely to fluctuate significantly because the fund invests in a spread of securities, such as shares or fixed-interest bonds.
ETFs aim to directly match or track the components of a particular industry, commodity, or financial market index such as the FTSE 100, S&P 500, NASDAQ-100, or, in this case, the Dow Jones Industrial Average.
While an ETF with the word 'Dow' in its name (see 'Index funds' below) is likely to track the DJIA very deliberately, there are many other ETFs which contain a large percentage of shares featured in the Dow Jones index, including:
iShares U.S. Basic Materials ETF (NYSEArca: IYM)
WBI Power Factor High Dividend ETF (NYSEArca: WBIY)
Materials Select Sector SPDR Fund (NYSEArca: XLB)
Index funds
An index fund is a type of ETF which tracks a particular market index very closely. Since the top 30 companies included in the Dow Jones index will occasionally change, as companies with a declining market capitalization drop out of the top 30 to make way for those with an increasing market capitalization, the composition of the funds' investment will also change.
ETFs which track the Dow Jones include:
SPDR Dow Jones Industrial Average ETF Trust (NYSEArca: DIA)
iShares Dow Jones US ETF (NYSEArca: IYY)
ProShares Ultra Dow30 (NYSEArca: DDM)
Invesco Dow Jones Industrial Average Div ETF (NYSEArca: DJD)
Mutual funds
Mutual index funds are a more actively managed form of investment than ETFs and tend to have higher fees. They cannot be traded during the day, but only at the end of the day when the price has been set. Not all online brokers offer trading in mutual funds.
Here are some Dow-related mutual funds you may be able to invest in:
ProFunds Ultra Dow 30 Fund Investor Class (MUTF: UDPIX)
Fidelity Total Market Index Fund (MUTF: FSKAX)
Schwab Total Stock Market Index Fund (MUTF: SWTSX)
Specific shares
If you prefer, you can buy shares in individual companies featured in the Dow Jones index, such as Apple (NASDAQ: AAPL), Microsoft (NASDAQ: MSFT), JPMorgan Chase (NYSE: JPM), Visa (NYSE: V), Johnson & Johnson (NYSE: JNJ), American Express (NYSE: AXP), Boeing (NYSE: BA), Coca-Cola (NYSE: KO) and McDonald's (NYSE: MCD).
Buying shares in companies you have chosen yourself can be a much riskier form of investment than spreading your holdings via an ETF or mutual fund. Your success depends on the performance of one company, or at best just a few.
Successful investing in specific companies, especially in the short term, usually requires significant market knowledge on the part of the investor, or a high degree of trust in advice received from a broker or other share trading expert.
Unsure about what share dealer to use?
Where to invest in the Dow Jones

On website
eToro USA LLC and eToro USA Securities Inc.; Investing involves risk, including loss of principal; Not a recommendation.
eToro
Highlights
Zero commissions for trading ETFs and stocks.
Start Fractional investing with as little as $10.
Practice investing with a $100k virtual eToro account.

Disclaimer: eToro securities trading is offered by eToro USA Securities, Inc. ('the BD"), a member of FINRA and SIPC. Investing involves risk, and content is provided for educational purposes only, does not imply a recommendation, and is not a guarantee of future performance. Finty is not an affiliate and may be compensated if you access certain products or services offered by the BD.

On website
Highlights
Get up to $300 of free stock when you create an account. Terms and Conditions apply.
Invest in popular ETFs from Vanguard, BlackRock, and others by the slice, and do it without commission fees..
Unlock advanced data, unique market metrics, and analyst insights when you upgrade to a premium account.
Investments made in Public are insured for up to $500,000.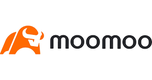 On website
Highlights
Trade blue-chip stocks in US, HK and SG Markets.
Wide array of investment choices such as stocks, stock options, futures, ADRs, Exchange Traded Fund (ETFs) and REITs.
Manage your assets, portfolio and investments across multiple markets.
First time investing?
How to invest in the Dow Jones
Step 1: Choose a broker
The most important feature of your chosen broker must be that they offer trading in US securities.
When comparing options, check what commission and foreign exchange fees the broker charges, as well as the tradable securities offered (including mutual fund investment if that is what you have chosen), and whether they allow fractional share investment (since all Dow Jones companies have very high prices for a single share).
Many brokers offer commission-free trades on ETFs.
Step 2: Decide how much to invest
Share prices can go up and down, so you should only ever invest what you can afford to lose.
If you can't withstand losses in the short term, it's best to wait until you can, or plan to invest for the long term only.
Step 3: Transfer funds to your account
Add funds to your trading account with a bank transfer or debit card, the most commonly acceptable methods. Some brokers will also accept credit cards and PayPal, but may charge you a higher fee if you use these funds transfer options.
The length of time it takes for funds to clear before you can start trading depends on the transfer method used. Note that your broker may require a minimum deposit amount.
Step 4: Choose between shares, ETFs, index funds, and mutual funds (or a combination of them)
ETFs, index funds, and mutual funds are diversified across a range of companies, so they typically experience lower price volatility than individual company shares and can be better for long-term investment.
Short-term investors hoping for quick capital gains (but also prepared for losses) may prefer to buy shares.
ETFs can often be traded commission free.
Index funds mirror the market, so their value rises and falls in line with the broader market.
Mutual funds are more actively managed and can charge higher fees.
Step 5: Configure you order
Depending on the broker you use, you can put together many different kinds of order.
A market price order is the most straightforward, requiring virtually no setup. Once executed, you'll get shares at the next available market price for the share or fund unit.
If you have a precise strategy, you'll probably want more options in terms of order configuration. Some brokers have highly customizable orders that can be triggered by events, meaning you can buy or sell when your chosen share or fund hits a price target.
Step 6: Place your order
When you're happy with all of your decisions, submit your order to be executed.
Still not sure?
Pros and cons
Mirror the market. When the Dow goes up, the value of your investment increases.
Focus on blue chips. Dow companies tend to be cash-rich and quality-oriented, which means they are likely to pay higher dividends and hold up better during economic downturns.
Risk spreading available. Diversify your portfolio by choosing an ETF, index fund, or mutual fund to reduce volatility.
Fractional shares. Own a portion of a company you couldn't otherwise afford to invest in, by buying fractional shares or ETF units.
US market trading hours. NYSE and NASDAQ trading hours (9:30am to 4:00pm US Eastern time, Monday to Friday) are convenient.
Mirror the market. When the Dow goes down, the value of your investment decreases.
Large companies, little diversification. If you invest in a Dow Jones index tracker, your investment depends on the performance of a small set of companies, albeit very large ones.