Looking to invest in McDonald's for exposure to their growth in emerging markets?
McDonald's is a dividend-paying stock whose brand is a household name in many parts of the world.
McDonald's is investing in digital initiatives in the belief that its next chapter will be driven by leadership in digital.
McDonald's (NYSE: MCD) is an American fast food chain. The company operates and franchises McDonald's restaurants in the United States and around the world. McDonald's began in 1940 as a restaurant in San Bernardino, California. It is headquartered in Chicago, Illinois.
This is your complete guide to buying McDonald's stock using a broker in the US.
Company overview
McDonald's revenue streams include U.S. sales, International Operated Markets and International Developmental Licensed Markets & Corporate. At the end of 2020, the company operated over 39,000 restaurants worldwide, mostly under franchise.
The company has come out of the pandemic with strong performance in the first half of 2021 and an accelerated focus on three pillars for sustainable growth: M-C-D. Maximise marketing, Commit to the core (menu) and D, a focus on digital, delivery and drive thru.
Where to buy McDonald's stock

On website
eToro USA LLC and eToro USA Securities Inc.; Investing involves risk, including loss of principal; Not a recommendation.
eToro
Highlights
Zero commissions for trading ETFs and stocks.
Start Fractional investing with as little as $10.
Practice investing with a $100k virtual eToro account.

Disclaimer: eToro securities trading is offered by eToro USA Securities, Inc. ('the BD"), a member of FINRA and SIPC. Investing involves risk, and content is provided for educational purposes only, does not imply a recommendation, and is not a guarantee of future performance. Finty is not an affiliate and may be compensated if you access certain products or services offered by the BD.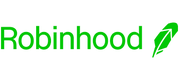 On website
Robinhood
Highlights
No account minimums or commissions.
With a dedicated team of customer support professionals that are available to answer your questions.
Robinhood Financial and Robinhood Securities are members of SIPC, which protects securities customers of its members up to $500,000
---
Pros
Quick signup process.
Start with as little as $1.
Option to get a debit card.
Industry-leading security.
Cons
Mutual funds are not available.
Limited number of crypto assets are available.


On website
Highlights
Get up to $300 of free stock when you create an account. Terms and Conditions apply.
Invest in popular ETFs from Vanguard, BlackRock, and others by the slice, and do it without commission fees..
Unlock advanced data, unique market metrics, and analyst insights when you upgrade to a premium account.
Investments made in Public are insured for up to $500,000.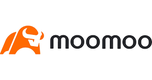 On website
Highlights
Trade blue-chip stocks in US, HK and SG Markets.
Wide array of investment choices such as stocks, stock options, futures, ADRs, Exchange Traded Fund (ETFs) and REITs.
Manage your assets, portfolio and investments across multiple markets.
Step 1: Pick a broker
There are many online brokers that offer different options. When choosing a broker, there are some important features you should look out for. These are some of the key features to look for when choosing a broker.
Commission-free trading: Many US share trading platforms offer this option. It is possible to save money on share trading by not paying commissions.
Fractional share investment: Fractional share investment means that you can buy a portion of a share, rather than the entire thing. This may be worth considering as McDonald's shares can be quite expensive.
Simple-to-use trading platform: It doesn't have to be difficult to trade shares. Keep an eye out for a platform that is simple to use.
Research and analyst's notes: You should look for platforms that have a strong research and reporting section. This section can provide you with important information about McDonald's such as company overview, price history and recommendations, and even price forecasts.
Step 2: Fund your account
Next, deposit funds into your account. If you just opened a trading account, it might take some time before the funds clear so you can trade.
Step 3: Decide how much to invest
Fractional stock investing is a good option if you're cautious as it allows you to start small and take on less risk. This also means you can make more money by buying in at low prices so your total cost is lower.
Step 4: Buy into an ETF or buy stocks
An ETF is similar to a mutual fund but is less appealing to active traders since they have less control over the money's destination.
ETFs With McDonald's Corporation exposure include SPDR S&P 500 ETF Trust (SPY), iShares Core S&P 500 ETF (IVV), and Vanguard S&P 500 ETF (VOO).
Step 5: Configure your order
You can customise what you buy and for how much. There are many order types. These are the main order types:
Market order
Order to purchase/sell stocks instantly. This ensures that the order is executed immediately, but does not guarantee the price.
Let's suppose McDonald's stocks trade at $245. The price of McDonald's stocks drops to $242 after you place a purchase order. The price of your purchase will be lower. The same applies to price increases.
Limit order
Execution-only orders for buy limit orders are executed at the price quoted or less. You may wish to buy McDonald's stock at a price of $250. You can submit a limit order for this amount. It will only be executed if McDonald's stocks fall to $250 or less.
Stop limit
This type of order allows you to sell your stocks at a certain price if the stock price starts dropping. Let's suppose you want to sell your McDonald's stocks if the price falls to $252 per stock. Your stop limit order is executed if the stocks drop to this price.
Stop loss
A stop loss is another mechanism aimed at preventing you from taking a hit on your stocks if the price drops. You nominate a price at which you want to sell your McDonald's stocks, for example, $250 per stock. Your stop loss order will be executed if the price falls to that level but your order will be filled at the next available market price, meaning your stocks could sell for below $250.
Step 6: Place your order
After you've chosen a broker and funded your account according to the amount you want to invest, and determined how you will invest your McDonald's stocks based upon the order type, you can place your order. This is usually done with a click of a button.
Step 7: Monitor your investment
Whether you buy stocks to benefit from price fluctuations or to hold as long term investments, keep track of both stock price movements and the company's performance.
Track how McDonald's performs
Watch out for how the company performs in terms of strategy, financial fundamentals, and its stock price movements. Check in particular how it furthers its leadership in the digital arena, in which it is investing heavily.
Industry trends
You can expect super-sized changes as most chains will continue introducing healthy alternatives in line with consumer expectations.
Competitors
Key competitors are KFC, Burger King, and Subway. Other competitors include Starbucks, Pizza Hut, Domino's, Dunkin' Donuts and Wendy's. KFC, Taco Bell and Pizza Hut operate under Yum Brands (NYSE: YUM). In each location, McDonald's also competes with local restaurants and takeaway operators.