The motor vehicle and aerospace industries' increasing need for aluminum is propelling the demand for the commodity.
Developing economies like China play a significant role in aluminum use due to the rising demand for aluminum construction items and beverage cans.
Discover how to trade aluminum, and its benefits and risks.
Aluminium is one of the most plentiful and versatile metals on earth, renowned for its malleability, lightness, conductivity and high corrosion resistance. It is produced by mining and processing bauxite, mainly in Australia, China, Guinea, Brazil and India. However, given supply chain issues and ever-changing consumer demand, investing in aluminum comes with some volatility.
Benefits of trading aluminum
Aluminum is used in various sectors, including aerospace, automotive, packaging and construction, with constantly growing demand. Its price swings are sometimes more straightforward to watch than those of precious metals since they often closely reflect changes in the housing and industrial sectors.
Adding aluminum to your investment portfolio is a way of diversifying in order to spread risk.
Risks of trading aluminum
The price of aluminium is very volatile, and has risen and fallen significantly in recent times. To see prices for the last decade, visit tradingeconomics.com and set the parameter on this chart to 10 years (10Y).
Prices may be affected by changes in supply and demand from China, as well as Chinese price manipulation discussed at the conclusion of this article. Further, prices surged recently following a military coup in Guinea, a leading bauxite supplier, and supply line problems resulting from the Russia-Ukraine war. Prices then crashed, in line with other metals, as Chinese demand plummeted because of the country's coronavirus lockdowns.
Not sure which investment instrument is best?
Ways to trade aluminum
There are various methods of trading aluminum, including aluminum shares, exchange traded funds (ETFs), futures and options.
Aluminum shares
You can invest directly in shares in individual companies engaged in the mining of bauxite or the processing of the ore and manufacturing of the metal. Some of these stocks include:
Rio Tinto (LON: RIO, ASX: RIO, NYSE: RIO)
Alcoa (LON: 0HCB, NYSE: AA)
Century Aluminium (NASDAQ: CENX)
Norsk Hydro (OTCMKTS: NHYDY)
Alumina (ASX: AWC)
South32 (ASX: S32)
Investing in individual stocks is always risky. When your portfolio lacks diversity you are at the mercy of the success or otherwise of a single company, or just a few companies. Investing in many companies with a great financial track record via ETFs is safer than investing in individual companies, although the potential for speculative short term gains is much lower.
Pros
There's a good choice of shares with exposure to aluminum and other commodities.
Large bauxite and aluminum companies are usually robust, with profits less dependent on short term fluctuations in the price of aluminum.
Shares are very liquid, which means you can easily exit a position and take your cash with you.
Companies that pay dividends, as well as demonstrate longer term capital gains, may serve as a hedge against inflation and provide revenue while held.
Investing in stocks is simple, particularly with an online broker.
Cons
Investing in individual shares is riskier than investing in an aluminum-focused ETF.
Aluminum price fluctuations can still affect individual share prices, especially those of smaller producers.
Some aluminum companies have operations in parts of the world that are politically unstable.
ETFs
ETFs are marketable securities that follow an index, a commodity, a bond, or a basket of assets. They mirror the market or index and automatically adjust weightings and exposure, so you don't have to. If you are looking to invest in aluminum without a futures account or knowledge of specific companies, the ETF market can be an easy, diversified and lower risk option.
An aluminum ETF allows you to invest in the asset itself (commodity ETF) or the top aluminum mining and production companies in the world (equity ETF or ETC), giving you diversification and ease of management.
Here are some of the available aluminum ETFs:
Wisdomtree Aluminium ETC (LON: ALUM) Tracks the Bloomberg Aluminium Subindex.
iPath Series B Bloomberg Aluminum Subindex Total Return ETN (NYSEARCA: JJU) Aims to mirror returns in an aluminum futures contract index.
iShares U.S. Basic Materials ETF (NYSEARCA: IYM) is not exclusively focused on aluminum, but has some exposure to the aluminum market via investment in Alcoa and Newmont Mining.
Pros
ETFs are diversified and usually less risky because they invest in a wide portfolio of assets or companies.
Because they are less volatile, ETFs are a more suitable investment for beginners.
You can trade ETFs like shares, so your investment is liquid.
Cons
There are only a few aluminum-specific ETFs offered, when compared with the wider choice of share investments.
Aluminum commodity ETFs are more volatile than share ETFs because they are centered on a single commodity.
ETFs are not suited for active investors who wish to choose their own individual stocks.
Aluminum futures and options
Futures and options are derivative trading instruments which allow traders to speculate on an asset's future price. Derivative contracts use margin trading to take advantage of small changes in a commodity's price, giving you more exposure to the market with a smaller initial investment.
Instead of investing directly in aluminum futures, you could also consider investing in a managed aluminum futures fund such as the iPath Series B Bloomberg Aluminum Subindex Total Return ETN (NYSEARCA: JJU).
Investment in futures should be done with caution and is not suitable for beginner investors, as margin trading can quickly lead to losses. Given their advanced nature, not every broker offers futures and options.
Pros
Those with experience and knowledge in the aluminum derivatives markets have an opportunity to make leveraged returns.
Because you're trading in margins, a low initial investment is required. You don't need to actually purchase the aluminum, but only speculate on its price movement.
Cons
While leverage can lead to great returns, it can also lead to larger losses if not managed correctly with tools like stop-loss orders.
The future is unknown. It's impossible to predict everything that may impact the aluminum market (e.g. political instability, economic downturn, extreme weather events).
Unsure about what trading platform to use?
Where to trade aluminum

On website
Highlights
Get up to $300 of free stock when you create an account. Terms and Conditions apply.
Invest in popular ETFs from Vanguard, BlackRock, and others by the slice, and do it without commission fees..
Unlock advanced data, unique market metrics, and analyst insights when you upgrade to a premium account.
Investments made in Public are insured for up to $500,000.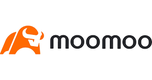 On website
Highlights
Trade blue-chip stocks in US, HK and SG Markets.
Wide array of investment choices such as stocks, stock options, futures, ADRs, Exchange Traded Fund (ETFs) and REITs.
Manage your assets, portfolio and investments across multiple markets.
First time trading?
How to trade aluminum
Step 1: Choose between shares, ETFs and derivatives
Choose how you would like to trade aluminum (shares, ETFs, futures, options). Bear in mind that not every broker caters to every investment instrument.
Step 2: Choose a broker
To purchase aluminum investments, your broker must have access to the asset and the exchange on which it is traded..
You can compare brokers on Finty. Features to consider include tradable instruments, market access (primarily of interest if you want to buy shares), brokerage fees or spread, currency conversion fees (if investing in foreign markets), and the trading experience.
If this is your first foray into investing, look for trading platforms with a demo account so you can try it out before putting in your own money.
Should you wish to trade futures and options, expect the broker to enquire about your trading experience and income so they can decide how much leverage and margin to offer (if any).
Step 3: Decide how much to trade
You should never invest more than you can afford to lose, especially if your investment is speculative.
Step 4: Transfer funds
Most trading platforms support a number of funding methods. Bank transfers and debit cards are the most widely available way to deposit funds, but some brokers also accommodate alternative funding methods, including credit cards (which may attract higher fees). The time it takes for funds to clear varies based on the method used.
Note that your broker may have a minimum deposit requirement, although it is often so small as to be insignificant.
Step 5: Configure an order
A market order is the simplest way to invest in shares or ETFs. Most brokers also support trigger orders that automatically buy or sell at a set price.
Futures and options, if available on your broker, require careful research and order configuration.
Step 6: Place an order
When you are satisfied, submit your order for execution.
After you trade
What affects the price of aluminum
Bauxite processing cost
Bauxite must be chemically refined into aluminum oxide and then smelted into aluminum through the Hall–Héroult electrolytic reduction process. This involves the use of a large amount of electricity, and so the price of aluminum is heavily dependent on the supply and demand for electricity. Global electricity prices are currently volatile as a result of the worldwide move away from dependence on fossil fuels and geopolitical instability in some regions, both of which are driving up electricity prices.
Production bumps and troughs
The number of bauxite mines and aluminum mills may vary as new ones are opened and others closed, or when there are local industrial disputes and strikes, or other disruptions such as extreme weather events, political or civil disturbances in major bauxite-producing nations, or a global pandemic. Changes in supply levels cause price fluctuations.
Transportation sector fuel efficiency initiatives
The transportation sector is now one of the primary drivers of the aluminum industry. The sector is focused on cutting fuel costs, and one method to accomplish this is by reducing weight. Steel is approximately three times denser than aluminum, but aluminum can be as robust as steel in many applications. This makes it a more eco-friendly alternative since even a 10% reduction in vehicle weight can result in a 6%-8% fuel economy improvement.
Increasing demand from the car industry...
The car industry is a big growth sector for aluminum. Major manufacturers such as Ford play a large part, as well as smaller manufacturers like Tesla. Aluminum is being used to lower the weight of cars and enhance performance and safety.
US government Corporate Average Fuel Economy (CAFE) standards regulate how far vehicles must travel on a gallon of fuel. With CAFE regulations becoming increasingly onerous, manufacturers have little alternative but to reduce the weight of their cars to satisfy the new requirements. Aluminum will play a significant role in the industry's response.
... and from the aerospace industry
Aluminum is also a crucial material for the aircraft sector. As jet fuel continues to be a significant expense for airlines, manufacturers are compelled to continue finding methods to lower the weight of commercial aircraft. One option is to replace heavier parts with those made by aluminum.
Supply and demand from China
China is in the unique position of being both the world's largest producer and the world's largest consumer of aluminum. So changes in Chinese supply and demand are going to affect world aluminum prices, especially when China is also suspected of manipulating the aluminum price by dumping.