Ready to take a position in Roblox for exposure to the metaverse?
Compare broker offerings for the best deal.
Learn how to start trading.
Roblox (NYSE: RBLX) is an American video game company offering software that lets people build games. Roblox generates revenue from its users through the sale of virtual currency called Robux, which can be used to unlock experiences and buy clothing, accessories, and emotes for their avatars.
This guide takes you through the step-by-step process of buying Roblox stock.
Company overview
Founded in 2004 by David Baszucki and Erik Cassel, Roblox has headquarters in San Mateo, CA. The company launched its IPO in March 2021, on revenues of over $620 million in 2020. Similar stocks Roblox include Sea Limited (NYSE: SE), Activision Blizzard (NASDAQ: ATVI), and Zynga (NASDAQ: ZNGA).
Where to buy Roblox stock

On website
eToro USA LLC and eToro USA Securities Inc.; Investing involves risk, including loss of principal; Not a recommendation.
eToro
Highlights
Zero commissions for trading ETFs and stocks.
Start Fractional investing with as little as $10.
Practice investing with a $100k virtual eToro account.

Disclaimer: eToro securities trading is offered by eToro USA Securities, Inc. ('the BD"), a member of FINRA and SIPC. Investing involves risk, and content is provided for educational purposes only, does not imply a recommendation, and is not a guarantee of future performance. Finty is not an affiliate and may be compensated if you access certain products or services offered by the BD.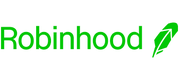 On website
Robinhood
Highlights
No account minimums or commissions.
With a dedicated team of customer support professionals that are available to answer your questions.
Robinhood Financial and Robinhood Securities are members of SIPC, which protects securities customers of its members up to $500,000
---
Pros
Quick signup process.
Start with as little as $1.
Option to get a debit card.
Industry-leading security.
Cons
Mutual funds are not available.
Limited number of crypto assets are available.


On website
Highlights
Get up to $300 of free stock when you create an account. Terms and Conditions apply.
Invest in popular ETFs from Vanguard, BlackRock, and others by the slice, and do it without commission fees..
Unlock advanced data, unique market metrics, and analyst insights when you upgrade to a premium account.
Investments made in Public are insured for up to $500,000.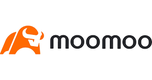 On website
Highlights
Trade blue-chip stocks in US, HK and SG Markets.
Wide array of investment choices such as stocks, stock options, futures, ADRs, Exchange Traded Fund (ETFs) and REITs.
Manage your assets, portfolio and investments across multiple markets.
Step 1: Pick a broker
To access the market and trade Roblox stock, you need to open and fund an account with a broker. Here is everything you need to look for when choosing a trading platform.
Commission-free trading
Many brokers have migrated towards a zero-commission model to compete with mobile investment apps.
Fractional share trading
Some stocks are more expensive than others. Fractional shares give you exposure to price action while giving you the flexibility to diversify your holdings and de-risk.
Low account fees
Broker fees eat into your profits. Compare the fee schedules from your shortlist of brokers to get the best deal.
Margin trading
Margin may be extended to you at some brokers to help you grow your account quickly. However, if the price drops, you may have to post maintenance margin to cover the loss on the loan.
Real-time data and charts
Most trading platforms don't come with live market data. You'll need to check the subscription costs for real-time market data.
Step 2: Fund your trading account
Bank transfers and debit cards are widely accepted ways to fund your account. Some brokers — but not all — accept credit cards. When you fund a new broker account, it may take a little longer for those funds to clear since the broker may have to carry out have additional verification checks. However, subsequent deposits usually clear much faster. It's important to keep this in mind if you want to make a time-sensitive trade.
Step 3: Decide your investment amount
Deciding on your risk is the most important part of establishing your trading strategy and trading plan. Only risk money that you can afford to lose.
Most seasoned day traders agree that placing more than 5% of your total account balance in a single trade is a bad idea. Avoid the temptation to put all of your account into a single trade, no matter how confident you are.
Step 4: Choose between a share of stock or ETFs
You can choose between buying Roblox stock outright or purchasing an ETF. An exchange-traded fund is a financial vehicle that contains a weighted basket of stocks in a sector or geography and can be traded much like you would an individual company's stock.
An ETF with exposure to Roblox — examples include Vanguard Mega Cap Growth ETF (MGK), Roundhill Ball Metaverse ETF (META), and ARK Next Generation Internet ETF (ARKW) — will give you exposure to price action for Roblox while distributing your risk across the performance of several companies.
Step 5: Set up your order
Once funds have cleared into your account and you've decided what you want to invest in, it's time to place an order. You can configure it in line with your desired outcome.
Market order
The limit order is a great way to offset slippage in your trading by entering the maximum price you're willing to pay. The broker won't execute at any price above this limit. As a result, you never get slippage on your orders. However, in fast-moving markets, the broker may only partially fill your order due to price volatility.
Limit order
The limit order is a great way to offset slippage in your trading. You enter the maximum price you're willing to pay for RBLX stock using this order type. The broker won't execute at any price above this limit. As a result, you never get slippage on your orders. However, in fast-moving markets, the broker may only partially fill your order due to price volatility.
Stop limit
This order type is another automated tool for cashing out with your profits when you hit your price target. For example, you buy Roblox at $50 and set your stop limit for $75. When the price reaches this level, the broker automatically triggers the sell order.
Stop loss
If you're a new trader, this order type can prevent you from incurring a substantial loss by selling out of your position if the share drops to a specified price.
Step 6: Place the order
After settling on the right order type to manage your trade, it's time to execute your trading plan. If you open your trading platform, you'll see fields you need to complete before placing your order.
Enter the ticker symbol (RBLX), complete the other remaining fields with your share size, and then the limit order price you're willing to pay for the stock. Click the buy button, and the broker will execute your order.
Step 7: Monitor how Roblox performs
Roblox is part of the tech and gaming sector. It's also one of the leading names in the emerging metaverse economy. Watch for press releases, company announcements, and earnings reports for price volatility and trading opportunities.
Since Roblox is distributed through App Stores, it's worth tracking news for Apple (NASDAQ: AAPL), Alphabet (NASDAQ: GOOG), and Microsoft (NASDAQ: MSFT), especially given their control of the distribution channel. Facebook (NASDAQ: FB) is also investing heavily in the metaverse, so look out for announcements from them that may lead to more interest in the space.