Ready to invest in a social media giant?
Compare brokers to see how they stack up.
Learn what trade type is right for your strategy.
With over 2.5 billion monthly users, Facebook (NASDAQ: FB) is one of the biggest tech companies in Silicon Valley. The company continues to innovate with technology designed to make communications between friends and family easier.
Trading Facebook stock gives you plenty of opportunities to make money. If you've decided to invest in Facebook, this guide provides everything you need to know.
Company overview
Founded in 2005 by Mark Zuckerberg, Facebook has offices in Menlo Park, CA. The company launched its IPO in May 2012, with a listing price of $38. The company's advertising model brings in significant revenue streams, with the company earning $85.9 billion in revenues in 2020. Facebook have been acquisitive, spending billions on Whatsapp, Instagram, and Oculus VR — among others — to defend their dominant position in social media.
Where to buy Facebook stock

On website
eToro USA LLC and eToro USA Securities Inc.; Investing involves risk, including loss of principal; Not a recommendation.
eToro
Highlights
Zero commissions for trading ETFs and stocks.
Start Fractional investing with as little as $10.
Practice investing with a $100k virtual eToro account.

Disclaimer: eToro securities trading is offered by eToro USA Securities, Inc. ('the BD"), a member of FINRA and SIPC. Investing involves risk, and content is provided for educational purposes only, does not imply a recommendation, and is not a guarantee of future performance. Finty is not an affiliate and may be compensated if you access certain products or services offered by the BD.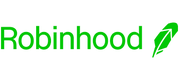 On website
Robinhood
Highlights
No account minimums or commissions.
With a dedicated team of customer support professionals that are available to answer your questions.
Robinhood Financial and Robinhood Securities are members of SIPC, which protects securities customers of its members up to $500,000
---
Pros
Quick signup process.
Start with as little as $1.
Option to get a debit card.
Industry-leading security.
Cons
Mutual funds are not available.
Limited number of crypto assets are available.


On website
Highlights
Get up to $300 of free stock when you create an account. Terms and Conditions apply.
Invest in popular ETFs from Vanguard, BlackRock, and others by the slice, and do it without commission fees..
Unlock advanced data, unique market metrics, and analyst insights when you upgrade to a premium account.
Investments made in Public are insured for up to $500,000.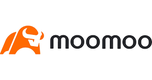 On website
Highlights
Trade blue-chip stocks in US, HK and SG Markets.
Wide array of investment choices such as stocks, stock options, futures, ADRs, Exchange Traded Fund (ETFs) and REITs.
Manage your assets, portfolio and investments across multiple markets.
Compare online brokers on Finty. Research broker fees, commissions, tradable assets, markets, and commodities, etc.
Step 1: Pick your trading platform
Before you decide to buy FB stock, you're going to need to decide on a broker and sign up for an account. Here is what to look for when selecting your brokerage.
Commission-free trades
Apps like Webull, Stash, and Robinhood allow you to trade stock with no commissions on your trades. In response to these apps taking the lion's share of the millennial market, top brokers like TD Ameritrade now offer commission-free trading as well. Zero commission is the new de facto standard.
Fractional share trading
A single share of FB stock is too expensive for small account holders with balances under $500. Purchasing a single share accounts for over half your account balance, and that's a risky position to trade. Fractional shares let you take a percentage of a single FB share, giving you exposure to price action without the additional risk.
Intuitive trading platform
Brokers offer you free trading platforms, and each of them has a slightly different layout and features. You might find you need a more advanced trading platform later in your career. Therefore, look for brokers that let you plug in trading platforms like DAS Trader into your account.
Low account fees
Brokers compete for your business, and they offer discounts on trading fees, inactivity fees, and account fees to capture your business. Compare the fee schedules of prospective brokers before settling on one.
Cash or margin trading
A broker may give you access to a cash or margin account when signing up. The difference between the two is that you can only trade the money in your account with a cash account. With a margin account, you can "borrow" money from the broker to take a bigger position in Facebook stock. Like any loan, this comes with some risks or costs so make sure you understand the terms before trading on margin. If the trade moves against you, you may need to deposit more funds on short notice.
Real-time data and charts
The charts included with many broker trading platforms don't display live market data. With quotes lagging by as much as 15 minutes, that's not good news for active day traders. If you're scalping or trading on short time frames, you'll need to subscribe to a service providing you with live market data.
Step 2: Fund your trading account
Brokers accept deposits using debit cards and bank wire transfers. Some brokers don't let you fund a trading account with a credit card.
It's also important that you settle on an amount for funding your account that you can afford to lose. If the trade turns against you and you have your life savings at stake, you risk losing everything. Manage risk wisely and only trade what you can afford to lose.
Step 3: Decide how much you want to invest
After funding your account, it's time to think about how much you want to invest in a single trade. According to professional traders, you should never risk more than 5% of your account balance in a single transaction so your account is not tied to any one company's price movement.
Step 4: Shares of stock or ETFs
If you're investing in Facebook, you have the choice of doing so using stock or an ETF. An ETF is a vehicle containing stock from a number of companies, typically in a similar theme or industry. The Vanguard Communication Services ETF (VOX) and Global X Social Media Index ETF (SOCL) are great examples of ETFs with exposure to Facebook in their allocation.
Step 5: Set up your order
After choosing between stock or an ETF, it's time to place your order. These are some of the more common order types to manage your trade.
Market order
The market order lets traders get in at the next price quoted in the order book. However, market orders can be risky, as you might not fill at the price you were expecting. Instead, you could fill several dollars higher, disrupting your trading plan.
Limit order
The limit order is the choice of the professional day trader. It's a risk management tool preventing you from receiving slippage when placing your order. If you enter a limit order at $100, the broker will only fill you at this price. However, if the markets are moving fast, you could end up with a partial or no fill.
Stop limit
This order lets you exit the trade when the price reaches your target. For instance, you enter at $100, and your price target is $130. When the price reaches this level, the broker executes your sell order.
Stop loss
This order helps you manage risk and avoid a catastrophic loss on your account. Let's say you invest at $100. You only want to risk 5% of your account on the trade, so you'll set your stop loss at $95. When the price dips to this level, the broker automatically liquidates your position, minimizing your loss to $5 even if the stock continues to drop.
Step 6: Place the order
After selecting your order type, it's time to buy some stock. Open your broker trading platform, and enter the FB ticker symbol in the correct field. Next, input your limit order price and the number of shares you want to trade, then submit the order.
Step 7: Monitor performance
As a tech giant, Facebook stock experiences volatility when it releases data on new user growth and earnings. Regulatory issues, such as Zuckerberg testifying in front of Congress or privacy concerns from foreign regulators, may also generate volatility in the price of FB stock. You can compare Facebook's performance against Apple (NASDAQ: AAPL), Google (NASDAQ: GOOGL), Pinterest (NYSE: PINS), Twitter (NASDAQ: TWTR), and other tech and social media companies.