IOTA was designed to enable machines on the internet of things (IoT) to interoperate.
Faster transactions than many other blockchains.
MIOTA is the project's token, which can be traded on many exchanges.
Want to buy IOTA from the USA? Use this step-by-step guide to get started.

On website
eToro USA LLC and eToro USA Securities Inc.; Investing involves risk, including loss of principal; Not a recommendation.
eToro Crypto
Highlights
Trade and stake a range of crypto assets with low fees.
Copy successful traders. Practice with a demo account.
eToro is regulated by CySec, FCA and ASIC.
Disclaimer: Cryptocurrency is offered by eToro USA LLC ("the MSB") (NMLS: 1769299) and is not FDIC or SIPC insured. Investing involves risk, and content is provided for educational purposes only, does not imply a recommendation, and is not a guarantee of future performance. [website domain name] is not an affiliate and may be compensated if you access certain products or services offered by the MS
---
Pros
The user-friendly website and app make it easy to trade from anywhere.
Trade Bitcoin, Ethereum, and 60+ other crypto assets.
With its CopyTrader feature, you can replicate the moves of other investors.
Start trading with just $10.
Cons
There is a 1% fee that is added to the market price.
Other exchanges have more selections of crypto coins and tokens.

Crypto.com
Highlights
Earn up to 8.5% p.a. on your crypto, and up to 14% p.a. for stablecoins.
Spend with the Crypto.com Visa Card and get up to 8% back.
Shop with Crypto.com Pay and receive up to 10% back, paid in CRO.
---
Pros
Get access to additional features including lending, borrowing, debit cards, and more.
Start trading with just $1.
Interest-earning deposits are available.
There is a USD 2,000 referral bonus.
Cons
Lack of educational resources.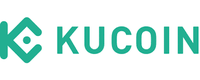 On website
KuCoin
Highlights
Safe and rapid way to trade crypto.
Multiple order types for all kinds of risk appetite.
Sign up and get a welcome gift.
---
Pros
Invest or trade 700+ coins.
Low trading and withdrawal fees.
Get 24/7 customer service from KuCoin.
Has over 20 million users worldwide.
Cons
Not suitable for beginners.
Step 1: Choose an exchange that has IOTA
IOTA is an established blockchain project, so finding an exchange where you can buy MIOTA is not difficult.
When it comes to choosing a cryptocurrency exchange, there are many factors to take into consideration. Security is the primary concern, so check that the exchange employs security features like two-factor authentication and cold storage of digital assets.
Trading fees are another important aspect of any exchange. Unfortunately, there is considerable variance not only in the fees charged, but in the fee schedule. Some exchanges make it easy with a flat fee structure, but others promote activity with reduced fees based on past trading volume. Whatever exchange you choose, you should be clear about what it will cost to trade.
If you have more experience trading crypto or other assets, then you may be more interested in advanced functionality such as the ability for leveraged trading, staking, borrowing against your assets, and so on.
Step 2: Sign up for an account
After selecting an exchange, you'll need to sign up for an account and then confirm your identity.
Most exchanges require your complete name, date of birth, and street address. While there are some exchanges where you can trade anonymously (often with limits), most are regulated and therefore are required to verify your identity, usually with a copy of some form of government-issued photo ID.
Step 3: Fund your account
If you already hold cryptocurrency in another wallet, you could transfer it to your new exchange account and trade it for IOTA.
For people who are just starting their crypto journey, the simplest way to fund an account is to transfer fiat currency (USD) from your bank account or from a credit or debit card. Other payment methods like PayPal, Payoneer, Venmo, etc. may be available too.
You may be required to deposit a certain amount when opening an account. Be aware that it can take some time for funds to be cleared for trading with a new account.
Step 4: Set your budget
Choose how much you'd like to purchase. It's important to stick to your budget and avoid FOMO. Valuations for altcoins such as IOTA — and crypto in general — can experience substantial volatility in a short period of time. As with any investment, you should only invest funds that you can afford to lose.
Step 5: Buy some IOTA
Placing a market order — sometimes referred to as an instant buy — is the easiest way to begin trading. Buying with a market order means you purchase IOTA at the next available price. Be aware that what you actually pay will probably be slightly different from what you were quoted, especially in a fast-moving market.
Most exchanges also allow you to configure orders with triggers so that your order is executed only when certain requirements are satisfied, e.g. buy at a target price.
Recurring orders are also widely available, making it easy to buy IOTA on an ongoing basis and benefit from dollar cost averaging (DCA).
Where to store your IOTA
You can store your IOTA in the wallet on the exchange, which has the benefit of convenience.
A more secure way of storing your IOTA is with a hardware wallet. Disconnected from the internet, hardware wallets are inherently more secure. They do have a downside though: if you forget or lose the key, you won't be able to access your assets.