The estimated net worth of Joel Osteen is between $40-100 million.
Early life
Joel Osteen, a pastor and televangelist, was born in Houston, Texas on March 5, 1963. He has four siblings.
Education
Joel Osteen started his journey to become a pastor at Humble High School and graduated in 1981.
He went on to attend Oral Roberts University in the year of 1985 and graduated in 1989.
Family Life
The pastor of Lakewood Church lives in Houston, Texas with his wife Victoria and their 2 children not far from the megachurch they pastor.

Explainer
What does net worth mean?
How did Joel Osteen build his net worth?
Joel Osteen has made the largest portion of his wealth from book sales of 'Your Best Life Now'.
American's mega church pastors make an argument that if they were the CEO of a similarly sized organisation in the business world then the high salary would be justified. Make of that what you will. However, Osteen reportedly doesn't take his $200,000 salary from Lakewood Church.
After his father's passing, Joel Osteen inherited the Lakewood Church and its TV ministry. Joel commandeered the role of the pastor and TV evangelist, even though he had no formal training in religion or broadcasting.
In 2003, Joel acquired the Compaq Center, with renovations costing $15 million and 15 months to complete. Some 56,000 people attended the grand opening, and in 2006, Joel landed on Barbara Walters's "10 Most Fascinating People."
The church was broadcasting to over 100 countries by 2008, and more than 50,000 people attended the weekly services at the megachurch.
Joel authored his first book in 2004, "Your Best Life Now." He marketed it as a self-improvement book, debuting at the top of the New York Times Best Seller list. The book stayed at the top for 200 weeks, and Joel decided to take his show on the road. His "live at your full potential" tour visited arenas in countries around the globe.
In 2005, Joel published his second book, "Become A Better You." It sold 4-million copies, earning Osteen over $13 million. In 2005, Joel took a tour of 15 US cities, preaching to sold-out venues across the country.
In 2021, Lakewood found itself in some trouble with the law, when a plumber finding large stacks of cash hidden in the walls at the church.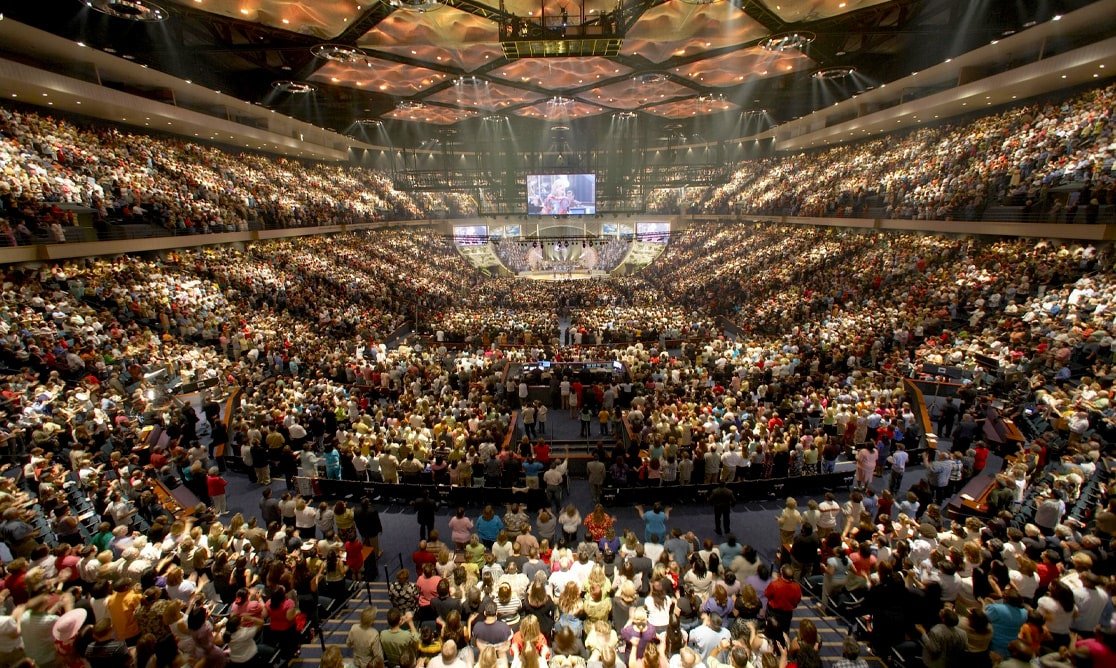 Are Pastors supposed to get rich off the church ministry?
We don't usually ask moral questions on Finty but when we do it's for a good reason.
If Joel Osteen's net worth really is $40 million, $60 million or $100 million and he's not somehow quietly funneling a lot of that money off to good causes then how does this not go against Jesus' teaching on hoarding up riches in this world?
"Do not lay up for yourselves treasures on earth, where moth and rust destroy and where thieves break in and steal, but lay up for yourselves treasures in heaven, where neither moth nor rust destroys and where thieves do not break in and steal. For where your treasure is, there your heart will be also." Matthew 6:19-21
Food for thought.
How have Joel Osteen spent his wealth?
Osteen owns a mansion in River Oaks, Houston valued at $10.5 million and another $3 million house in Tanglewood, Houston.

Free money making ideas
Start building up your net worth
FAQs
How rich is Joel Osteen?
Joel Osteen's net worth is potentially $40-100 million.
Is Joel Osteen a millionaire?
Joel Osteen is almost certainly a multi-millionaire with a net worth probably in the tens of millions.
Was Joel Osteen born rich?
No, Joel Osteen did not inherit his current net worth. However, he is following in his father's footsteps into the church ministry and was prepared for the role and is a talented communicator in his own right.