Property overview
Residence highlights
| | |
| --- | --- |
| Address: | Palm Jumeirah, Dubai |
| Bedrooms: | 4 |
| Bathrooms: | 3 |
| Size: | N/A |
| Price: | $10,000,000 |
At 24 years old, Iman Gadzhi is a self-made millionaire with a considerable net worth, which he's not scared of flaunting.
Gadzhi lives in a lavish four-bedroom, three-bathroom villa mere meters from the balmy waters of the Persian Gulf situated on one of the fronds of Dubai's world-famous Palm Jumeirah, a man-made palm tree-shaped archipelago.
With uninterrupted views of the ocean and an interior to die for, Gadzhi's home is highly prized.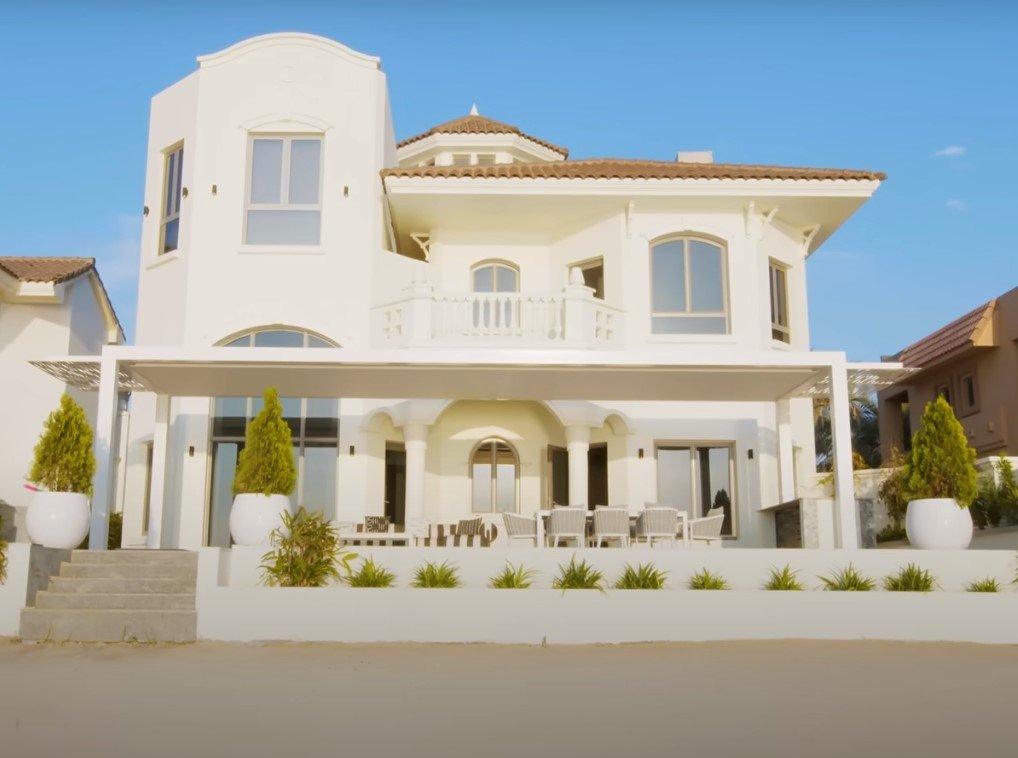 Location
Dubai embarked on a journey to reclaim land from the ocean. Out of this incredible initiative, a phoenix arose in the form of a one-of-a-kind development where the rich and famous live.
On the left-hand side, second from the bottom palm frond, sits the residence of Imam Gadzhi.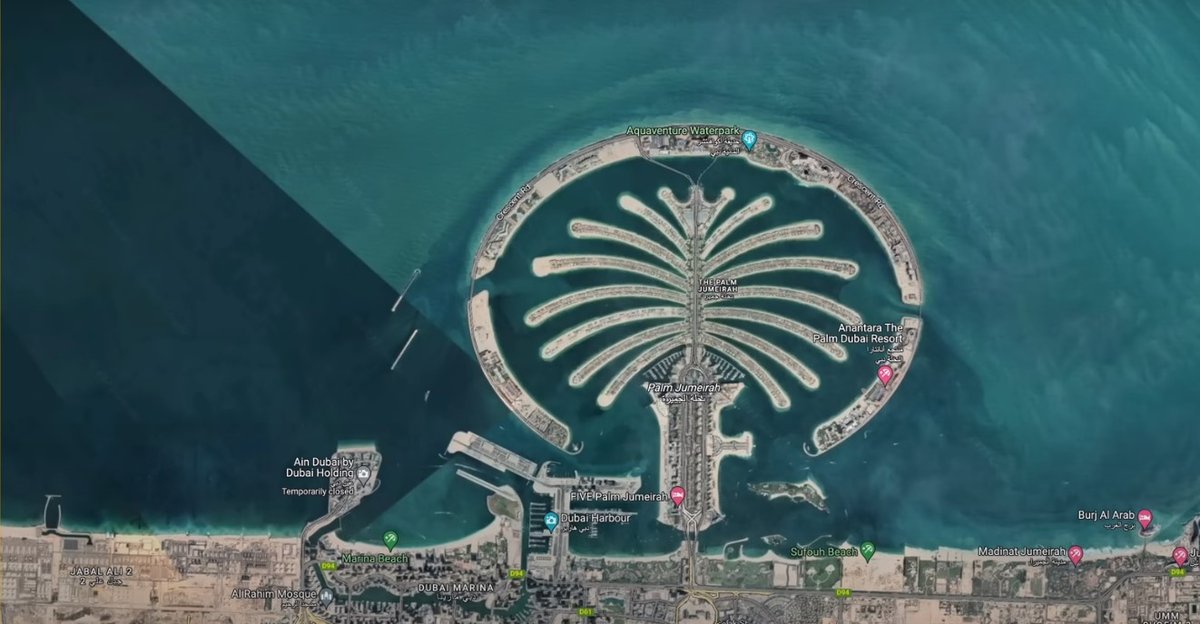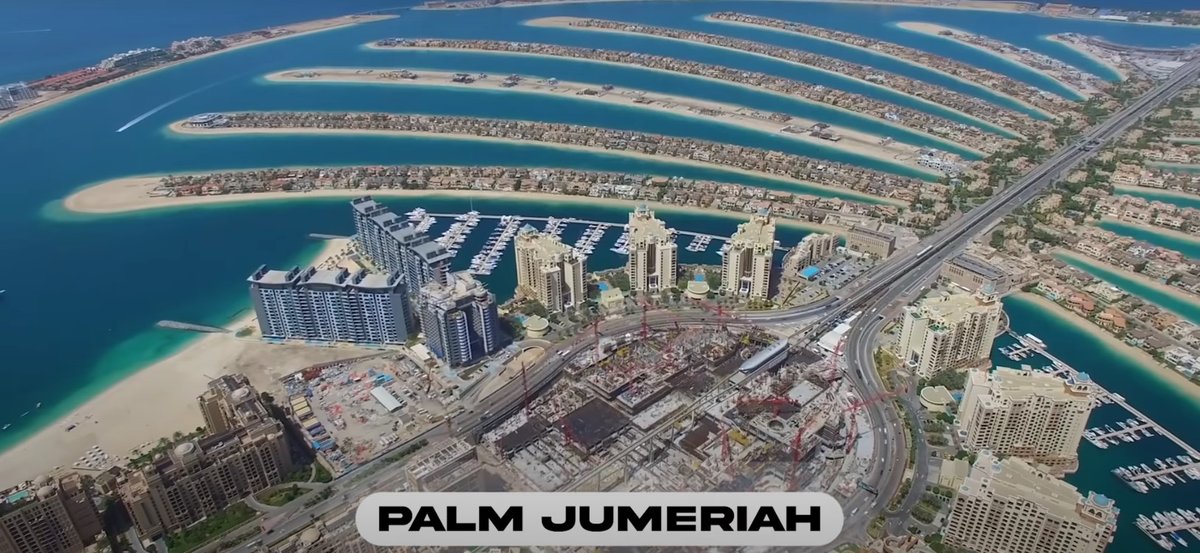 Architectural style
The villa is painted all-white and the only feature which denotes Middle Eastern architecture is the characteristic dome. Otherwise, its windows and doors are standard rectangular and even Spanish-arched shapes.
Inside, marble, glass and polished granite feature throughout, adding to the general air of opulence.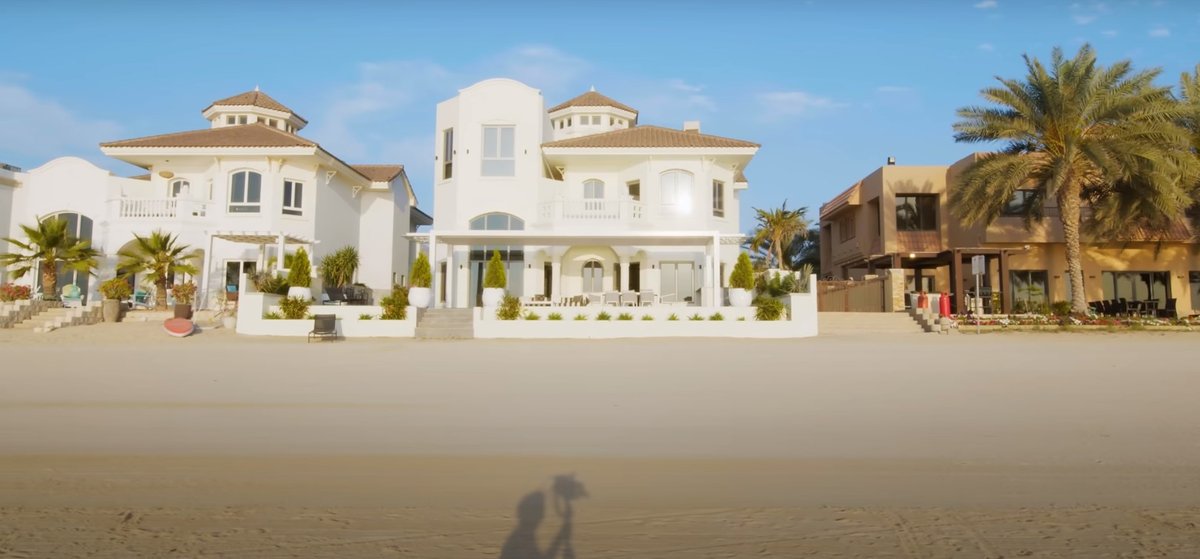 Interior
Beige and gold dominate the color scheme inside. The furnishings are expensive and some of the chandeliers are just eye-popping.
A glass-like staircase winds all the way up to the top of the villa, with its mirrors watching.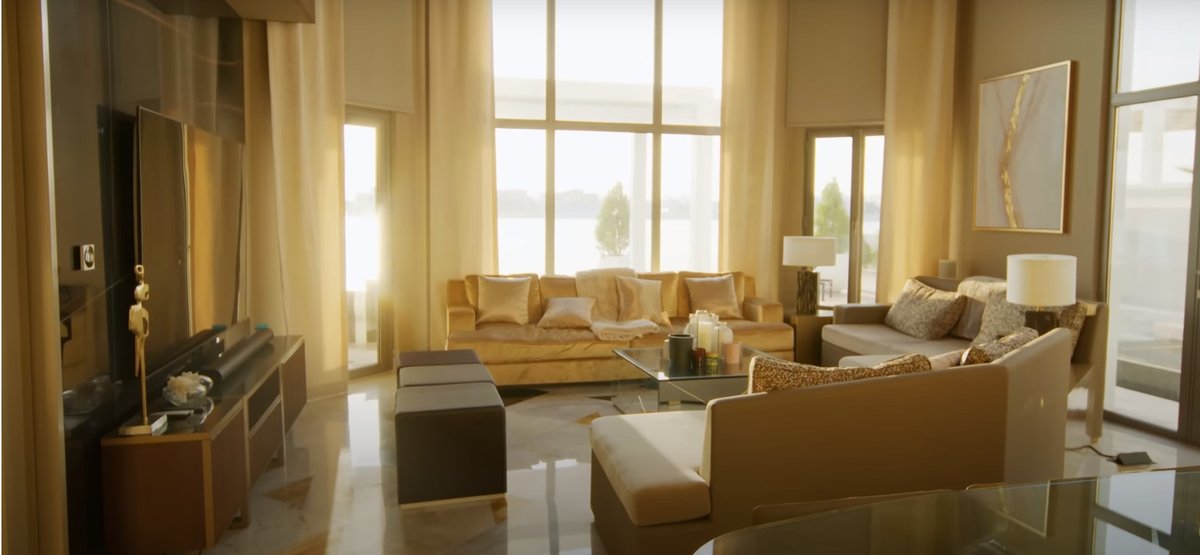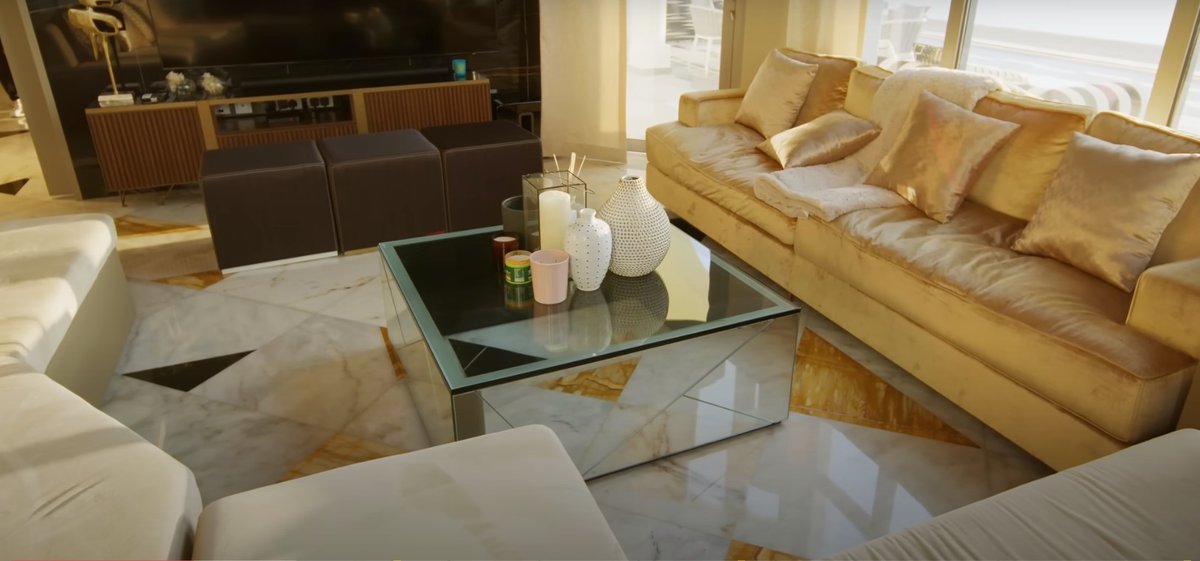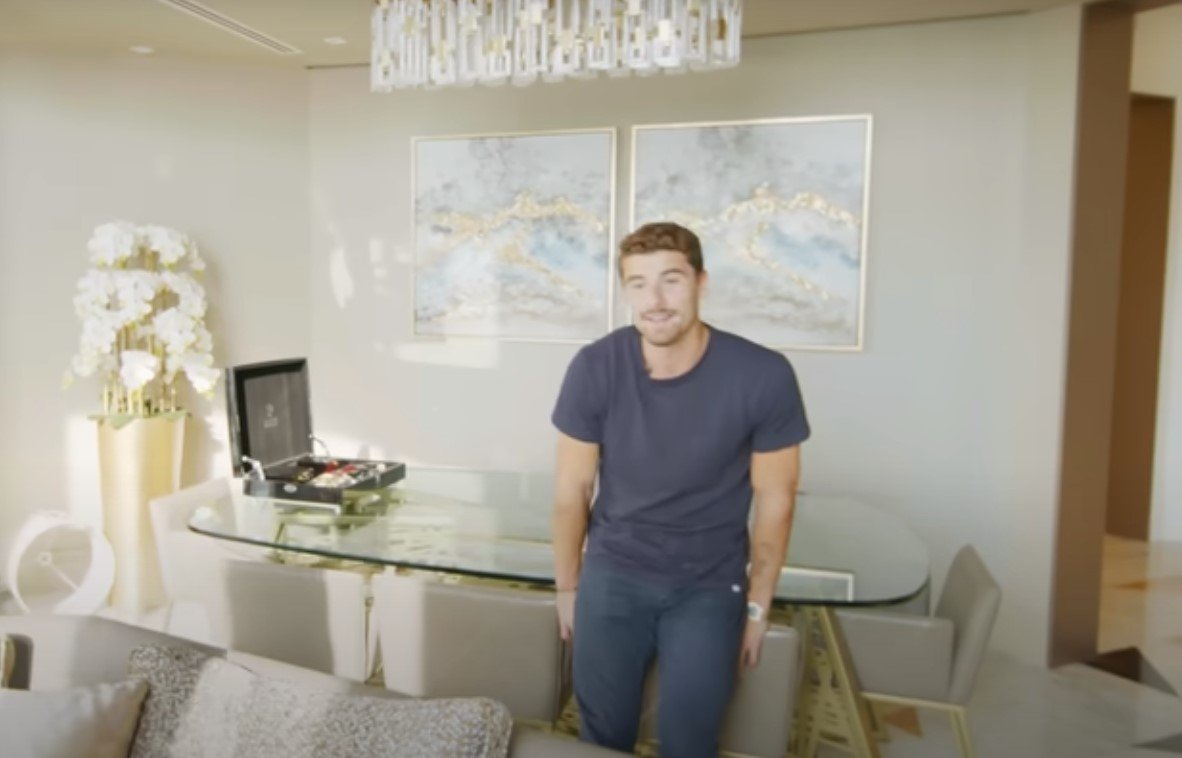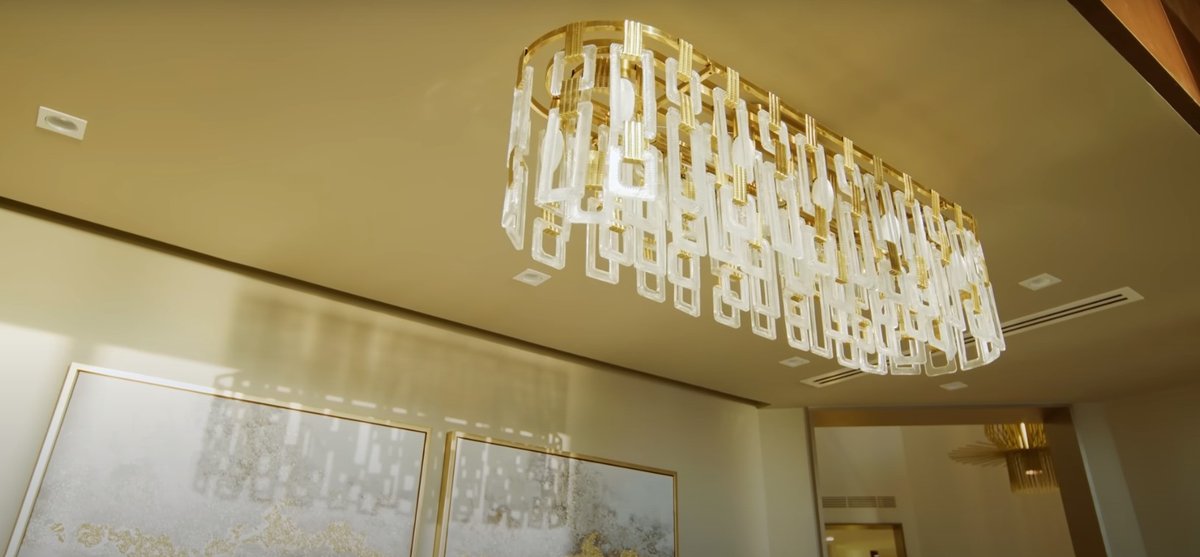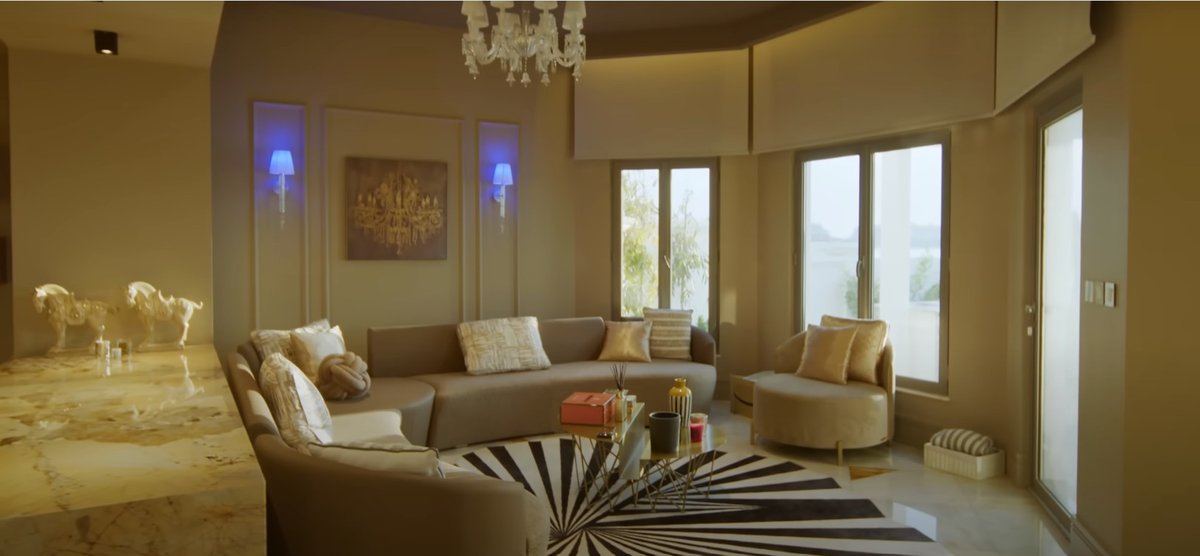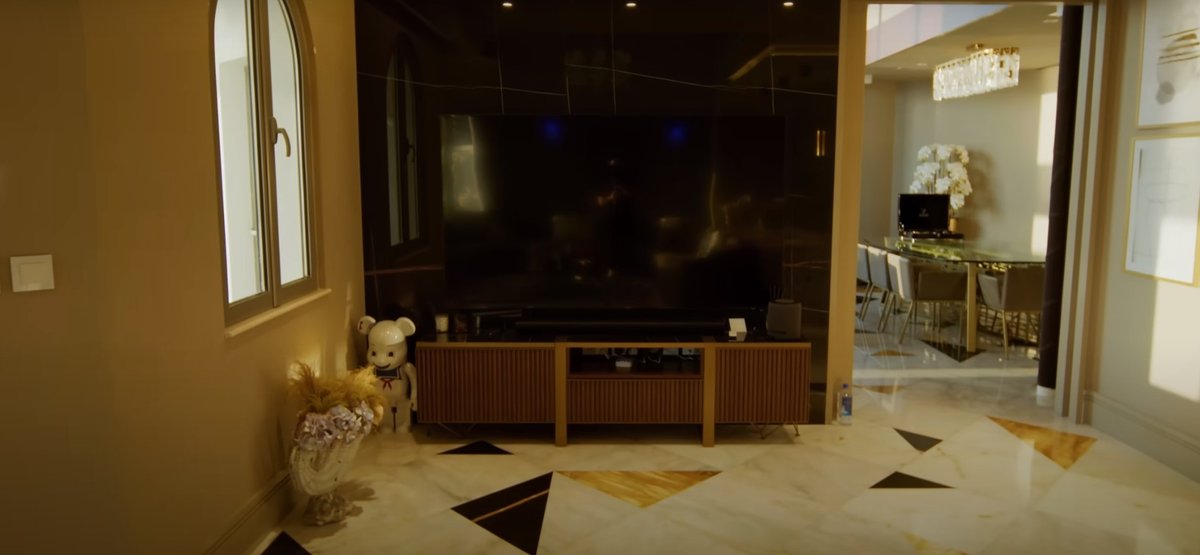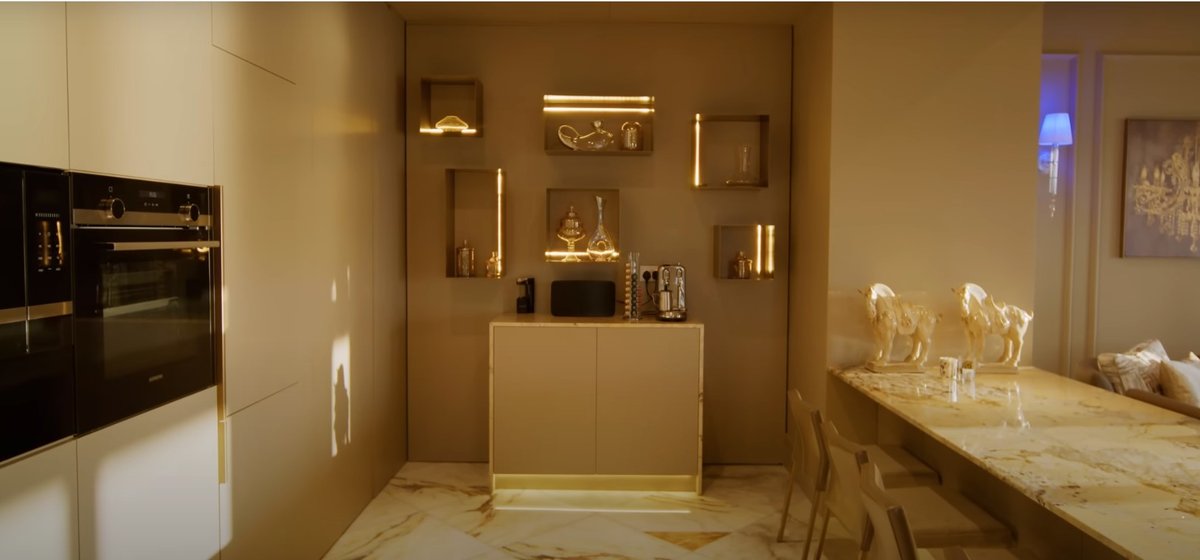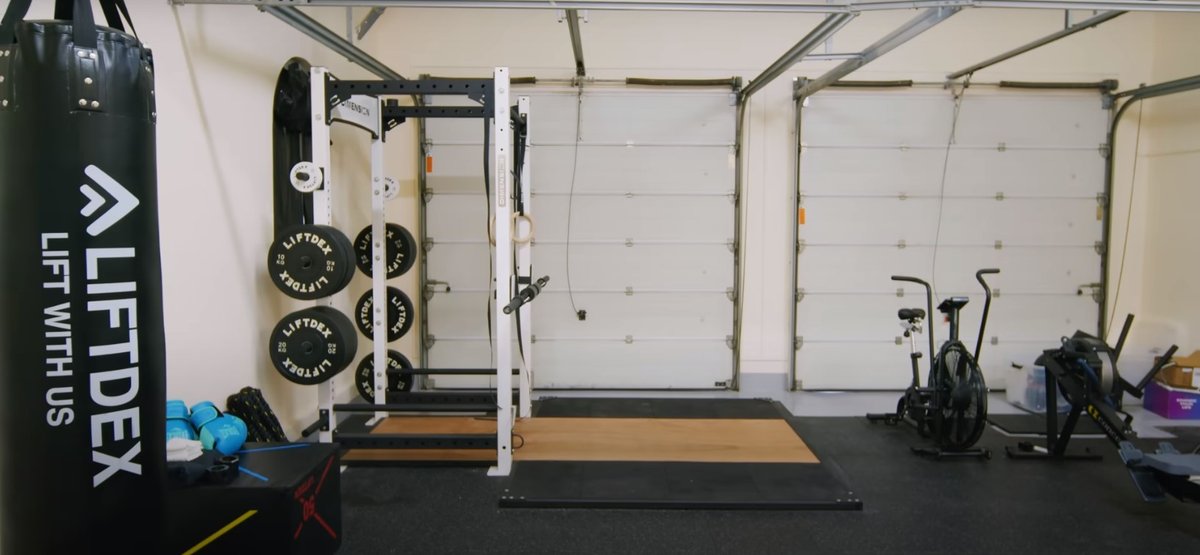 Upstairs
The villa boasts four bedrooms, three of which are en-suite. The fourth bedroom has been transformed into Gadzhi's office/studio room, where all the revenue-generating magic happens.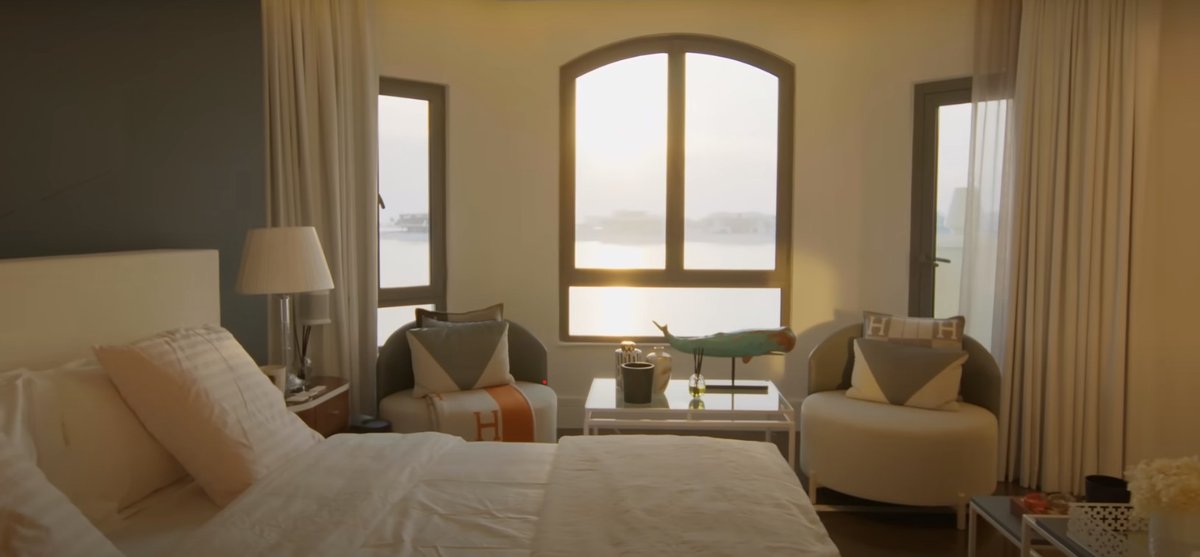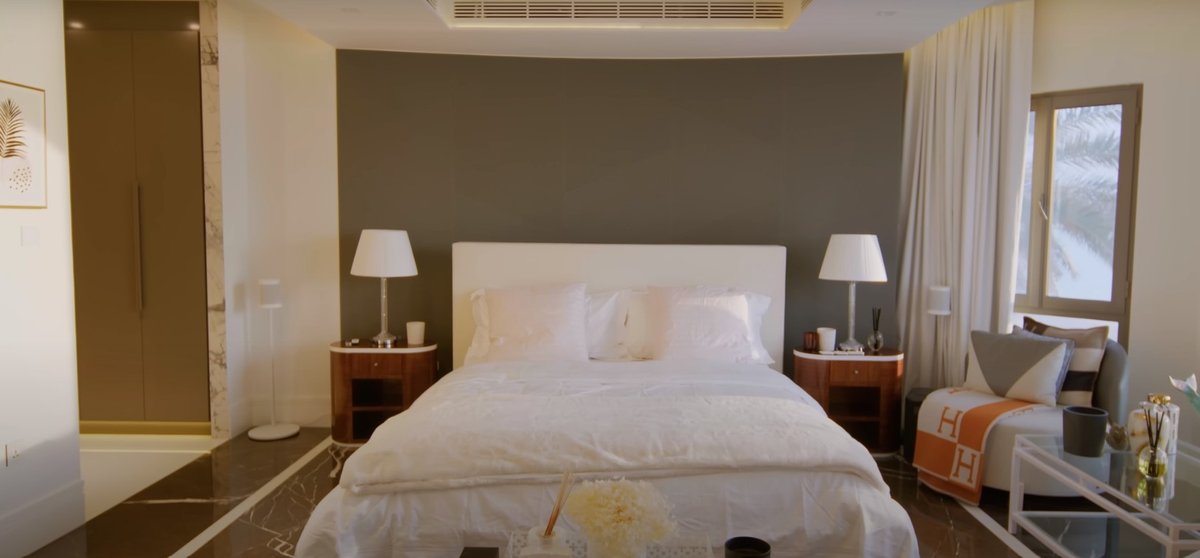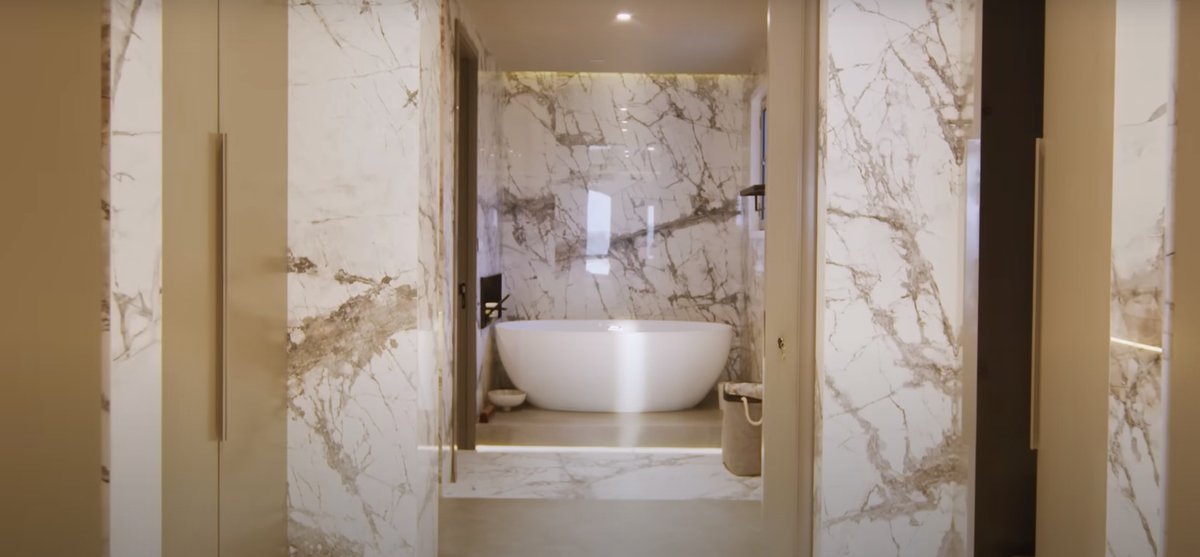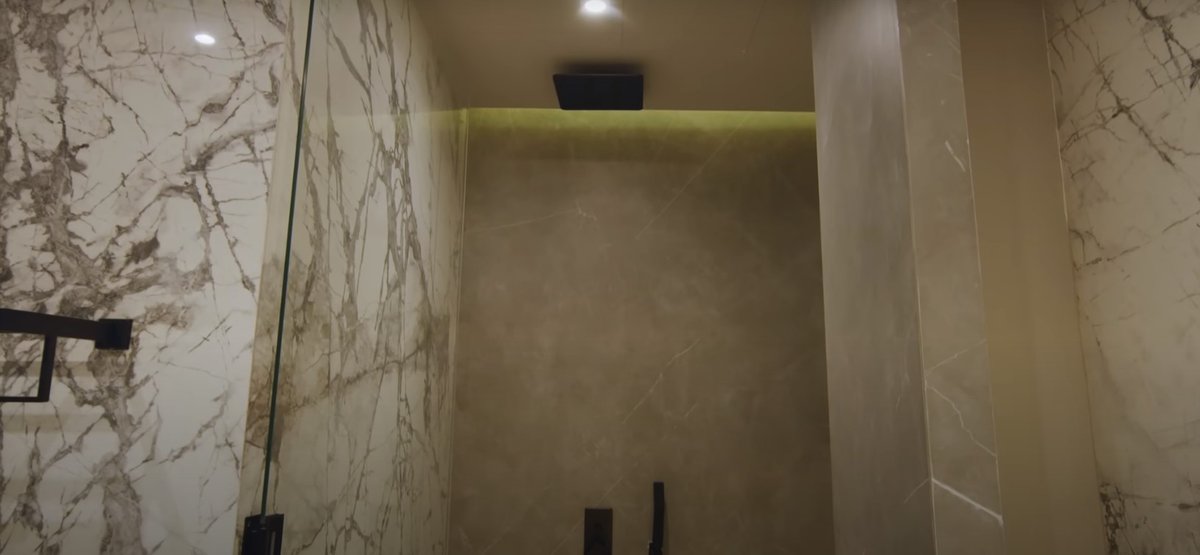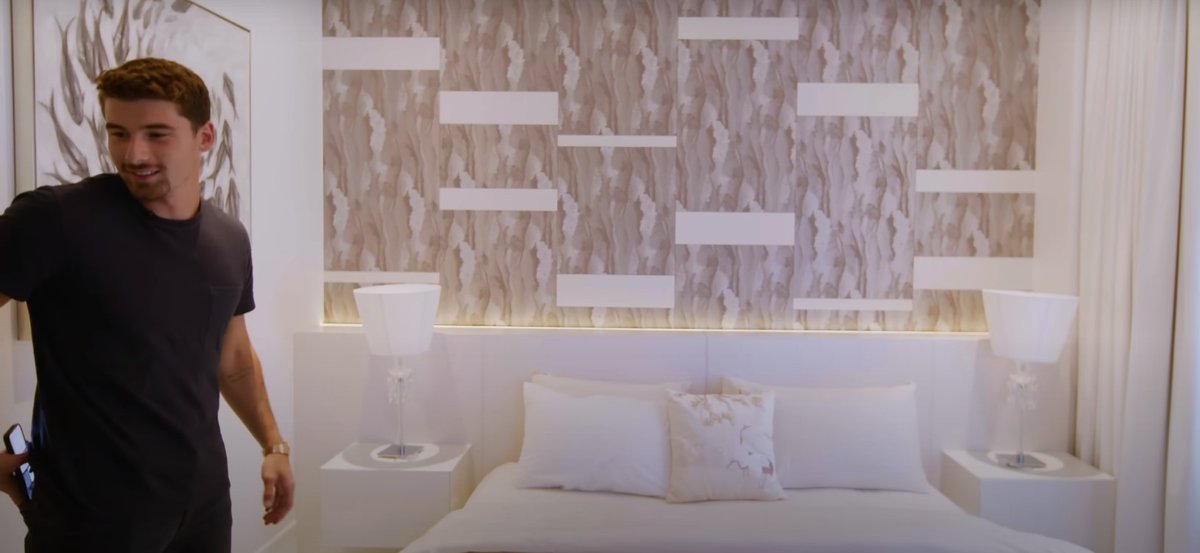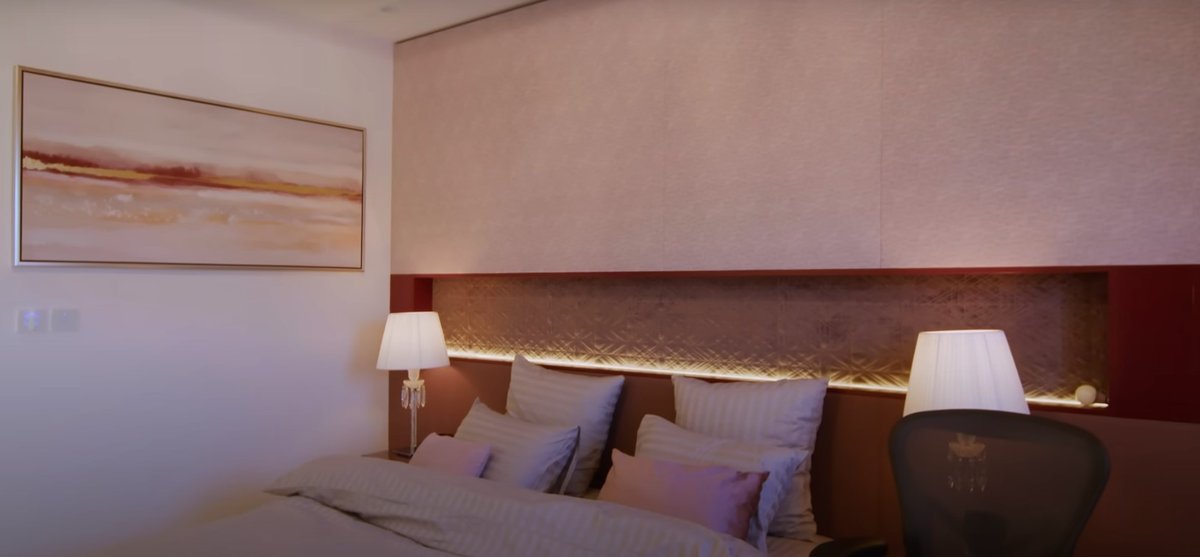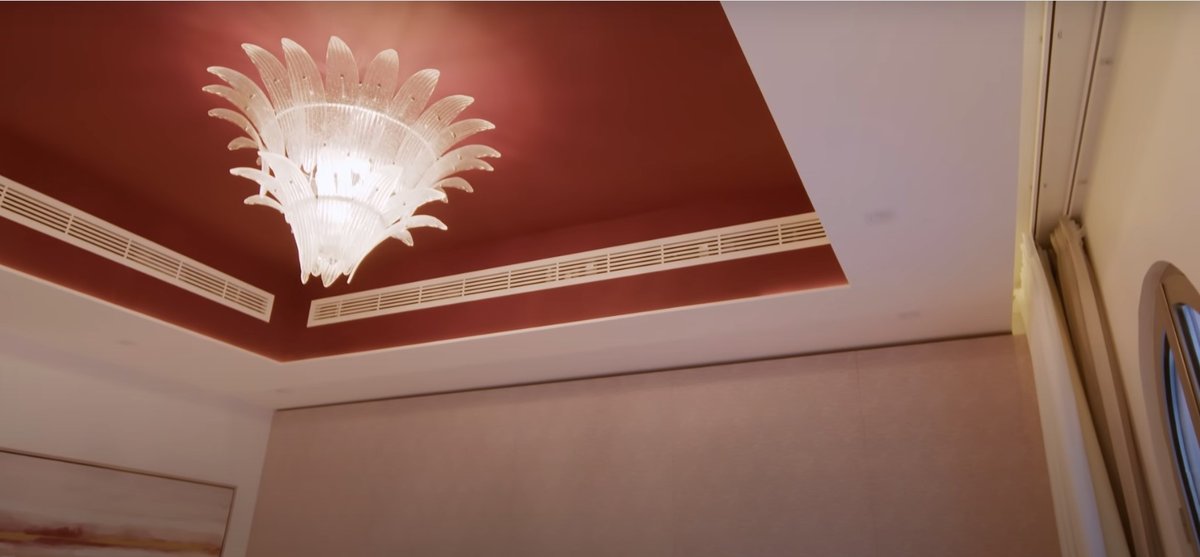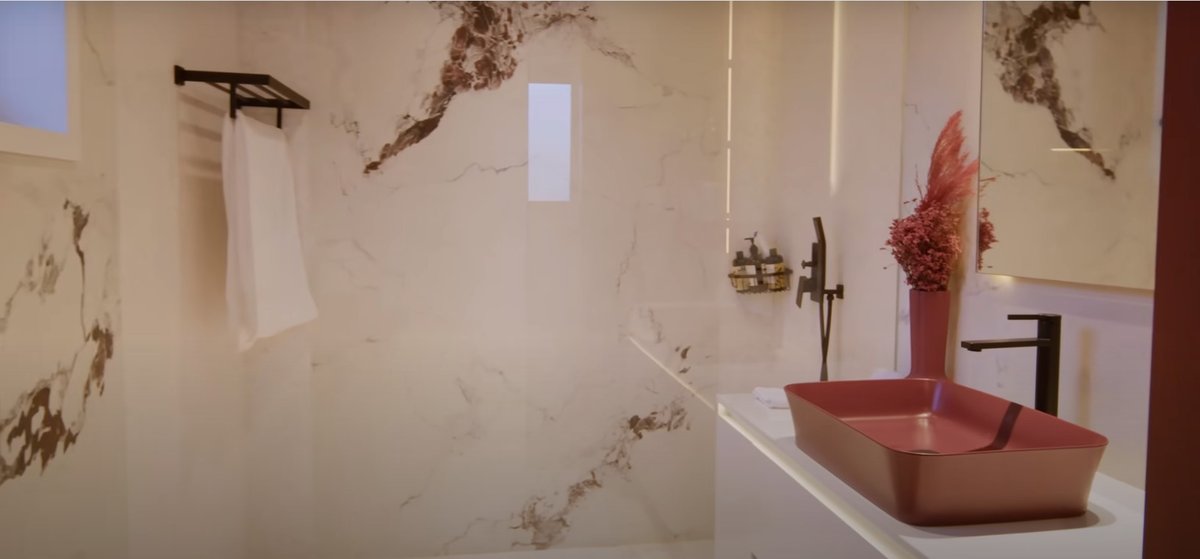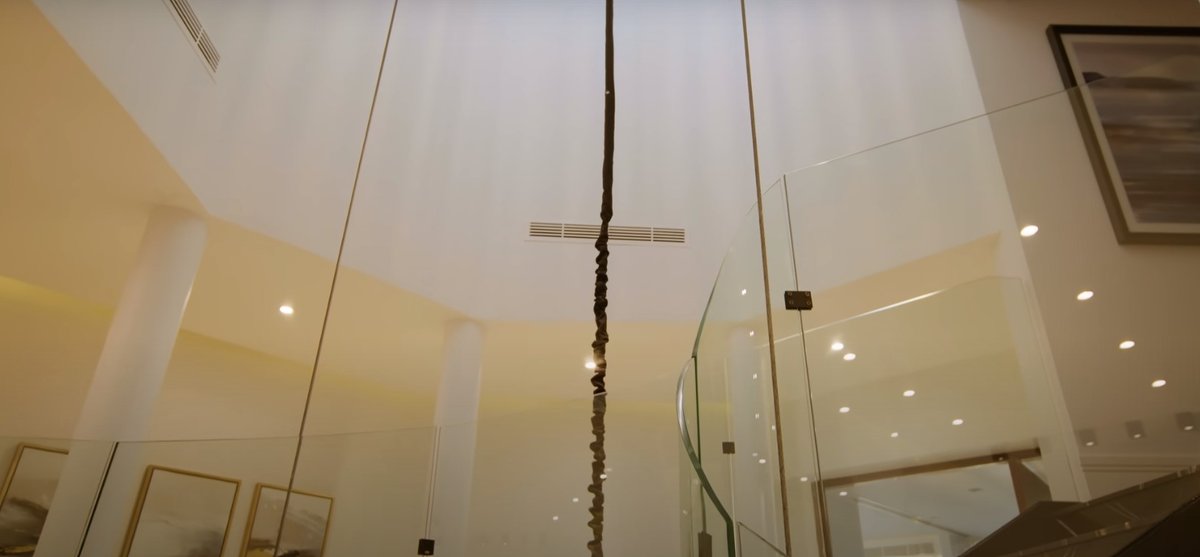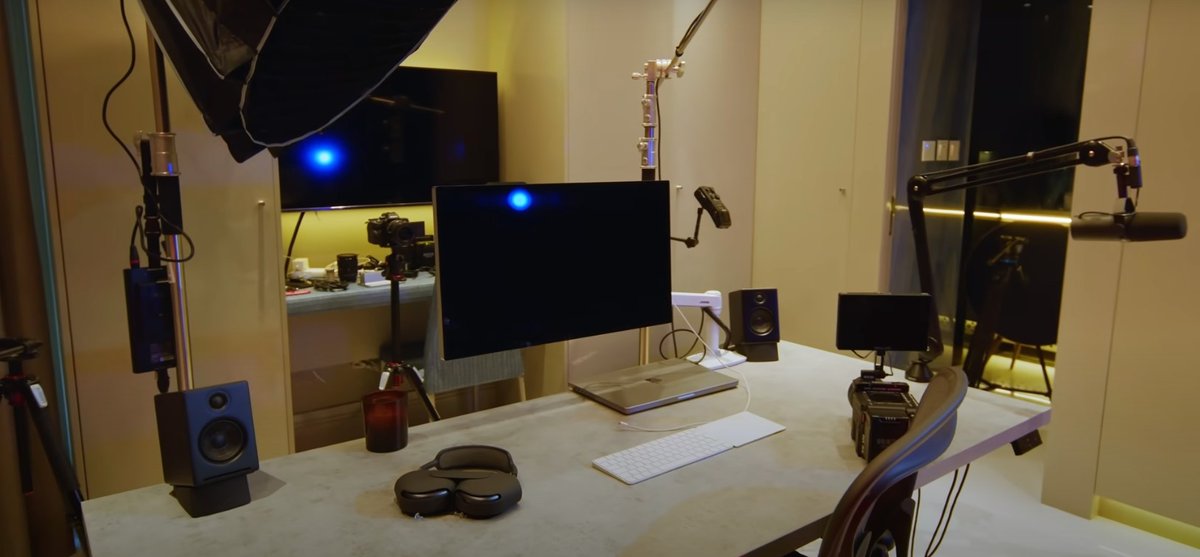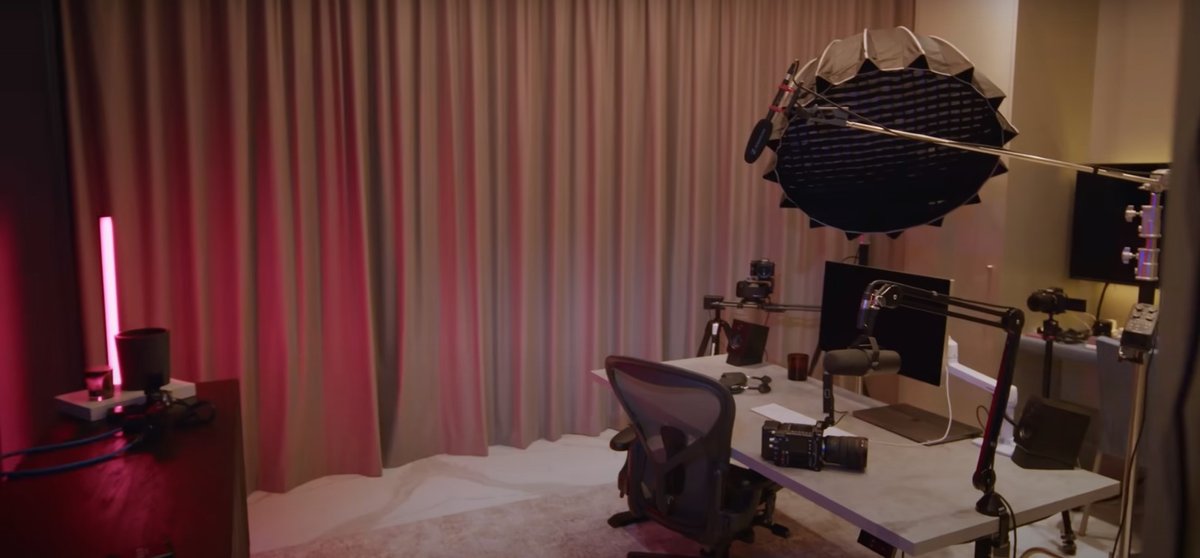 Backyard
Views, views, views as far as the eye can see. All the living and sleeping areas have verandahs and balconies with incredible aspects of the pristine beach and the calm waters lapping the shore.
A few steps are the only thing between you and a view of the Dubai skyline, one of the highlights of a stroll on the beach.
The downstairs patio has its own outdoor kitchen. Who wouldn't want to sit and watch the sun set over the Persian Gulf as night falls?
Let's not forget the inviting plunge pool around the villa's side, built for entertaining.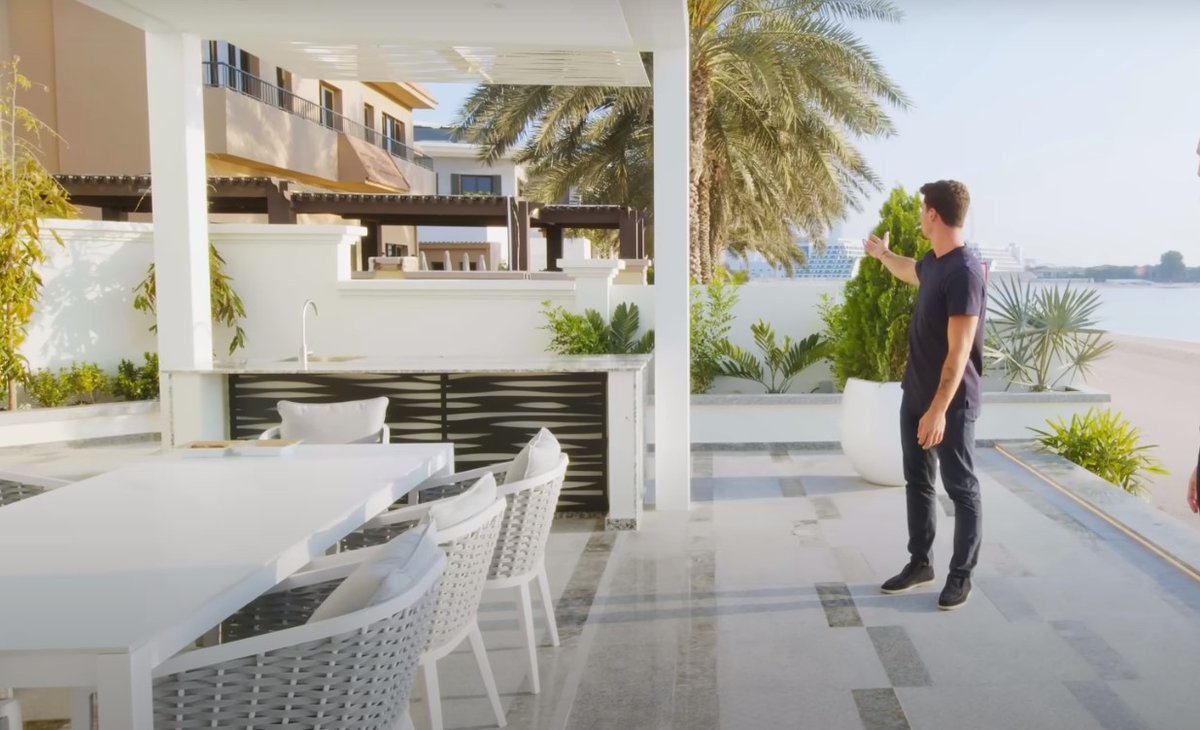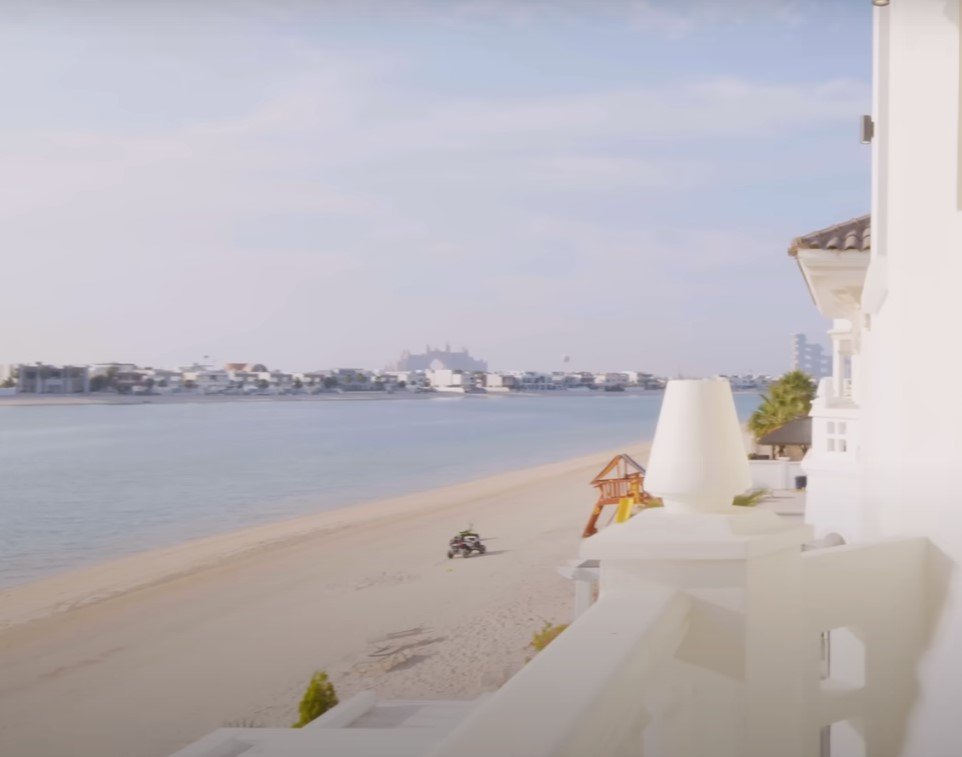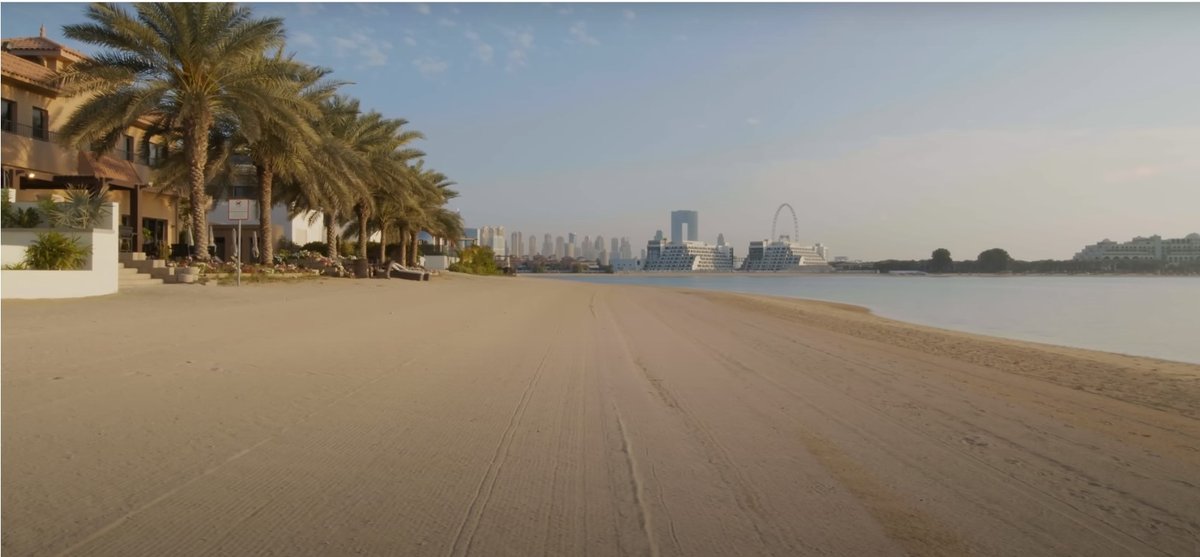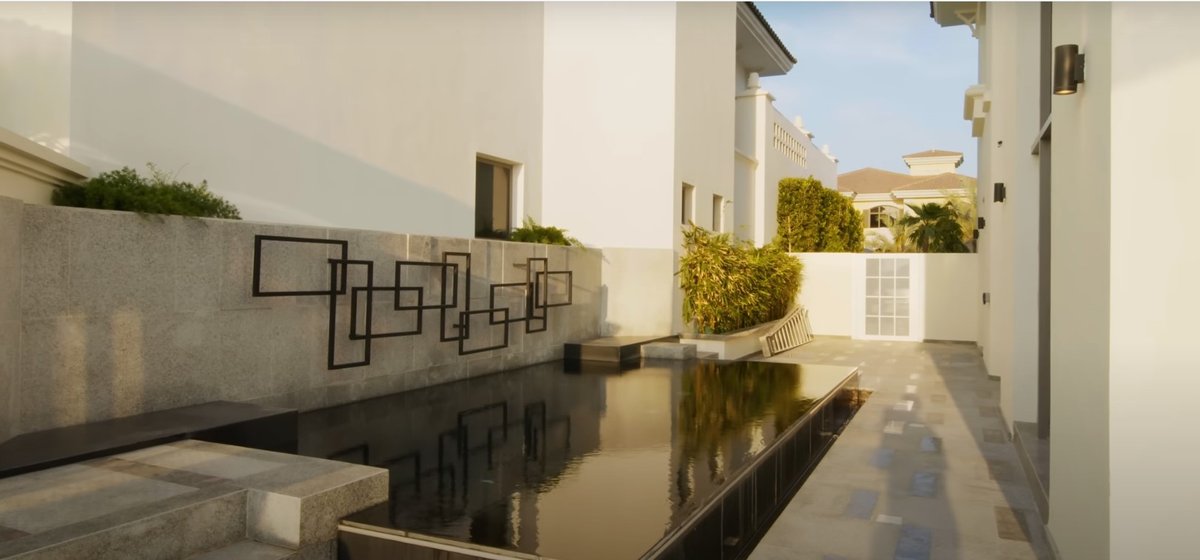 Lifestyle
Gadzhi is a workaholic and admits he barely has time to take in the splendor around him. However, he is planning to fill the space beside the pool with an ice pool and a sauna.
The kitchen doesn't get much use, so he needs a private chef to turn out gourmet meals.
He avidly collects incredibly expensive watches and keeps them safe in a vault. He rings the changes every day with a new watch worn depending on his mood.