Airbnb is an innovative travel tech company founded by Brian Chesky
Disrupting the hotel booking industry with growth across the globe.
Covid-19 puts the brakes on the Airbnb business, plus increasing competition from other travel startups and incumbent hotel chains continue to put pressure on their business model.
Airbnb makes travel easier and more personable. Book your stay with a local host to save on travel costs and feel more at home. Airbnb makes money mainly via service fees charged to hosts and guests.
Airbnb is an online peer-to-peer marketplace for booking travel adventures in a home-like environment. Since some hotels do not make people feel like they are truly "at home", Airbnb makes this feeling possible because of local hosts in the area that allow tourists to stay in their homes or other real estate property.
What does Airbnb do?
Airbnb allows hosts to open their homes to tourists as an additional way for them to make an income while the guests can enjoy a home-like stay during their trip than at a cheap hotel.
You can do more than book stays with local hosts. Join local tour guides to map out different adventures and activities wherever you plan to visit. If you prefer not to travel a distance, but still desire a travel-like endeavor, sign up for an online experience where you can connect with knowledgeable individuals nationwide or worldwide to learn how to cook a dish, join a fun game, and more.
How does Airbnb work?
Local hosts stationed nationwide and worldwide open the extra rooms in their homes or even whole houses for rent per night during your vacation.
First, travelers must search for lodging rentals near where they will be staying. Type in the location, the check-in date, the check-out date, and how many total guests will be traveling. Then, you will see a list of lodging rentals with prices in bold for you to compare and contrast nightly rates before you make your final decision.
Customize your search based on amenities such as self-check-in, air conditioning, free parking, and more. Once you have found the listing in which you are interested, be sure you read it in its entirety. You can reserve the listing and wait to hear back from the host. When the host gives you an Instant Book listing, your reservation is accepted.

Doing your research on Airbnb?
Buy Airbnb stock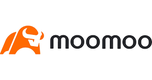 On website
Highlights
Trade blue-chip stocks in US, HK and SG Markets.
Wide array of investment choices such as stocks, stock options, futures, ADRs, Exchange Traded Fund (ETFs) and REITs.
Manage your assets, portfolio and investments across multiple markets.
How Airbnb makes money
Airbnb makes money by collecting service fees, value-added taxes, and exchange rates on every night stayed by guests.
Collecting service fees
Airbnb charges service fees that the host and guests must pay when offering to lodge and booking a stay on their platform. Most service fees fall on the hosts as they are the individuals providing lodging for the guests.
Hosts have to take on an extra 3% fee whenever a booking has been completed via a guest. This 3% fee is to cover processing for when guests pay to stay at a host's lodging location via the Airbnb website.
Collecting value-added taxes
On top of the service fees Airbnb charges, they also charge a value-added tax for guests who reside in Iceland, South Africa, Norway, the European Union, and Switzerland. Hosts will have these value-added taxes hit their income after a booking has been made as another fee for hosts utilizing the platform to host lodging services.
Exchange rates
If guests pay for their booking in a currency that's different from the currency used at the place in which they are visiting, they will be charged exchange rates in which Airbnb sets. The company benefits from these exchange rates to keep currencies steady.
Future growth engine
Airbnb plans to grow from a peer-to-peer online travel marketplace into an actual travel company. As they continue to make acquisitions of different hotel companies to add to their arsenal, they are one step closer to achieving this goal.
Since the company does not own the lodging destinations on its platforms (they are owned by the travel hosts), once they open hotels and other lodgings under their name, Airbnb can grow into a reputable travel company with more chances for profit.
However, they have done well as a peer-to-peer marketplace already. Only time will tell if they begin to restructure to operate as an independent travel company.
Competitors
The top competitors of Airbnb include Vrbo and HomeAway.
Vrbo and HomeAway are the closest to Airbnb's competition because you can book private lodging with a host nationwide and worldwide.
Vrbo allows you to only list full properties available for private lodgings such as a 3 bedroom house or a small beach house getaway. This company requires you to have a more thorough presentation of the entire property with at least a minimum of 15 pictures featured on the listing.
This is different from Airbnb's capabilities where a host can market shared space in their homes and/or an entire real estate property available for private lodging bookings. You will need only about 5 photos to present the shared space.