How does Bumble make money while offering free services?
Get the lowdown on its offerings and business model.
Review Bumble's competitors and its future growth engine.
Founded by Whitney Wolfe Herd in 2014, Bumble is a dating app that uses the "swipe right for hot, left for not" algorithm to help you find your best match. It can be used for both social networking and dating. Though the primary features of the app are accessible for free, users have to pay to enjoy its secondary features.
As described by its founder, Bumble is a 'feminist dating app' on which only women are allowed to make initial contact. With its highly innovative match-finding algorithm, Bumble is redefining online dating and how people connect over the internet. It is the second most downloaded dating app in the United States.
What does Bumble do?
Bumble is a dating app that is a product of Bumble Inc. The app comes with a wide range of features, some of which are accessible for free. To access the special premium features of the app, you have to pay a one-time fee or get a subscription. From a friendly hangout to a professional meeting to a potential date, you can use the app for all kinds of social networking.
Unlike other dating apps, Bumble offers a user-friendly experience with more conversation and considerably less spam. It has three modes:
Bumble Date
Bumble Date constitutes the dating platform of the app. This is where users connect with their potential romantic partners with the purpose of going on a date with them. On Bumble Date, only women are allowed to make the first move.
Bumble BFF
Bumble BFF is a platform where you can find people to become friends with. The platform caters to people that experience difficulty in socializing or meeting new people. Bumble BFF does not have any rules regarding who can approach first.
Bumble Bizz
Bumble Bizz caters to business communications. It is designed to allow people to network for professional or business purposes. On Bumble Bizz, you can find mentors in your field, interact with potential interns, and explore different career opportunities.
How does Bumble work?
Bumble's algorithm works pretty much the same as other dating apps. However, the exact working mechanism of its matching algorithm is not known. You are more likely to come across people who have already liked your profile. Although, the number of matches you get slowly tapers off.
As Bumble displays a variety of matches, its algorithm does not seem to remember your 'type'. The profiles displayed are not curated according to the characteristics of people you have previously 'swiped right' on. Users can come across the same match twice if the platform does not have any new users to show in your area.

Doing your research on Bumble business model?
Buy shares in NASDAQ: BMBL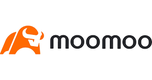 On website
Highlights
Trade blue-chip stocks in US, HK and SG Markets.
Wide array of investment choices such as stocks, stock options, futures, ADRs, Exchange Traded Fund (ETFs) and REITs.
Manage your assets, portfolio and investments across multiple markets.
How does Bumble make money?
How Bumble makes money by offering premium features in addition to its free primary features. Here's the revenue generation model of Bumble:
Premium Features
Subscription Model
Premium Features
In addition to free basic features, Bumble also has premium features that can only be accessed by paying a one-time fee. The platform offers a multitude of special features to improve user experience, such as Spotlight and SuperSwing. With the Spotlight feature, you can increase your visibility on the platform by putting your profile on the top. Similarly, with the SuperSwing feature, you can know what users are interested in you the most.
Bumble Boost (Subscription)
In addition to optional in-app purchases, Bumble generates revenue through a subscription model. With Bumble Boost membership, you can enjoy a variety of advanced features, such as rematching with expired connections, see who has swiped right on your profile, unlimited number of matches everyday, premium features, etc.
Future growth engine
Bumble has attracted millions of users since its founding. The company has expanded to over 150 countries in only 6 years. The services offered by Bumble are much more diverse than its initial product portfolio.
Unlike other dating apps, Bumble does not merely cater to romantic interactions. With the addition of Bumble Bizz, the customer base of the company has expanded significantly. The app caters to a wider audience compared to its competitors. It seems that Bumble intends to capitalize on its diverse product portfolio to grow in the future.
Competitors
The leading competitors of Bumble include other dating apps and platforms that facilitate social networking and business interactions, including Match.com, Tinder, Hinge, and Skout.