Find out how Dollar Tree have stayed in business since 1986
What is it about the Dollar Tree business model that drives success?
Can Dollar Tree keep up the success story?
What's kept Dollar Tree (NASDAQ: DLTR) in business for so long is how they have been able to sell all of their inventory at a $1 price point.
With many low-income communities throughout the nation, this store has been able to market its products based on low prices and convenience.
Dollar Tree has been in business for over 3 decades and is the only true dollar store chain left in the country where everything in their inventory is sold for just $1 each. Their stores carry pantry items, perishable foods, frozen foods, cleaning supplies, beauty, and personal care products, craft supplies, party supplies, and so much more.
What does Dollar Tree do?
Dollar Tree's claim to fame is that their entire inventory is sold at $1 each. You can find almost anything you need in a Dollar Tree store that you would normally find in a grocery store only the inventory is sold for much cheaper.
While most inventory is private label, if you see any name-brand items that are not normally carried at your local Dollar Tree, this is known as a special buy. Dollar Tree will usually buy out almost expired goods from other companies so that they can be sold cheaply and still have a profit made on them when other stores do not want the inventory.
How does Dollar Tree work?
Dollar Tree stores make it convenient for their customers to shop and find everything they need by just walking down a few aisles because their stores are at least 8,000 square feet in size.
Since Dollar Tree locations are even smaller than a Walmart superstore, it is not as difficult for customers to find what they need and they could get most of their needs and wants to be met at Dollar Tree. Therefore, people will make larger purchases because of the number of items they are picking up at a time even at the $1 price point.

Doing your research on Dollar Tree business model?
Buy shares in NASDAQ: DLTR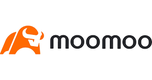 On website
Highlights
Trade blue-chip stocks in US, HK and SG Markets.
Wide array of investment choices such as stocks, stock options, futures, ADRs, Exchange Traded Fund (ETFs) and REITs.
Manage your assets, portfolio and investments across multiple markets.
How Dollar Tree makes money
Dollar Tree makes its money by selling inventory in smaller sizes, selling private label products, locating themselves near low-income communities, and keeping staff at a minimum.
Inventory in smaller sizes
People are tricked into thinking that just because a product is $1 at Dollar Tree that they are getting a great deal. However, many Dollar Tree products have a smaller size than what you find in a standard grocery store so that they can be sold at the $1 price point. Therefore, people will have to purchase more quantities of an item such as aluminum foil or sandwich bags to get the full amount they desire.
Selling private label products
There are not as many name-brand items in Dollar Tree because they want to showcase more of their private label items that were made cheaper than name-brand items. More cheaply made products mean they will garner a higher profit margin on their merchandise.
Locating near low-income communities
Dollar Trees strategically locate themselves in low-income communities because more people who are on a tighter budget will choose to visit a Dollar Tree rather than a big box grocery store such as Walmart or Target to fulfill their needs.
Keeping staff at a minimum
You may wonder why you may see the same 3-4 people at your local Dollar Tree almost every time you visit. Dollar Tree stores keep staffing to a minimum to deliver you the convenient low prices of everything at $1 each. This may also be the reason that the lines get very long and a stock person in the back will have to control the customer line.
Future growth engine
Dollar Tree locations have rolled out the Dollar Tree Plus section in select locations throughout the country that features home goods items priced $2 and up. As they continue to implement this section in all their locations, they can increase revenue to rival that of their competitor, Dollar General.
Dollar Tree may be increasing their prices to a little above $1 to be able to pay employees fairer wages and to increase the revenue they have lost the past couple of years as Dollar General has taken the lead in their industry.
Increasing their prices may not make much of a difference in their customer base as long as it's still within the $1 to $1.50 price point.
Competitors
Dollar General is the top competitor against Dollar Tree. Since Dollar General has products at different price points from 50 cents to upwards of $20 or more, they have more ability to make revenue with the variety of inventory that they have in stock for their customers.
Dollar Tree only has a limited inventory based on what they can feasibly sell for $1 because there is just some inventory that they cannot sell for that cheap. Hence, this limits much of the perishable food goods that Dollar Tree offers. This is why you may see eggs for $1 but no gallons of milk because a store cannot feasibly sell a gallon of milk for $1. However, shelf-stable milk can easily be acquired for $1.