Find out how Fortnite makes money from gamers
Examine the Fortnite business model that drives success
Can the online game keep up the success story?
Fortnite has taken the gaming industry by storm; breaking record after record. Developed by Epic Games, Fortnite is an online video game, which was released in 2017. Fortnite today is available in three different versions, all of which offer a unique experience.
Fortnite holds the record for the highest revenue generated in a calendar year; it generated $2.4 billion in 2018, a record that is yet to be broken. There are numerous ways through which it makes money, from in-game purchases to merchandise to other income streams; Fortnite generates billions of dollars each year and it doesn't seem to be stopping anytime soon.
What does Fortnite do?
Fortnite is a survival game that offers myriad experiences; it is available in three different versions; Fortnite: Battle Royale, Fortnite: Creative, and Fortnite: Save The World. All three variations of the game offer a distinct gaming experience and allow the users to play whichever version suits them best.
The game starts off by dropping you on an island and you have to do whatever it takes to be the last man or team standing. Along with all this, the game offers numerous in-game experiences that are distinct to Fortnite only and make it stand out in a highly competitive gaming industry.
How does Fortnite work?
As a player, you skydive onto an island; all you have is an axe; you have to find more weapons, survive in a game full of players, and survive a killer electrical storm. As players get eliminated, the playing area becomes smaller, and all the players get closer to each other.
Although similar games to Fortnite have existed in the past, the interface that Fortnite offers is unique and is unmatched by its rivals. Moreover, its availability on consoles and the fact that it is free to play, for the most part, have made it everybody's favorite game.

Doing your research on Fortnite business model?
Buy shares in gaming companies on Wall Street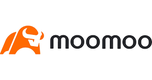 On website
Highlights
Trade blue-chip stocks in US, HK and SG Markets.
Wide array of investment choices such as stocks, stock options, futures, ADRs, Exchange Traded Fund (ETFs) and REITs.
Manage your assets, portfolio and investments across multiple markets.
How does Fortnite make money?
Fortnite makes money by charging players for in-game purchases, Fortnite: Save The World, Fortnite merchandise, and the Fortnite World Cup.
In-game purchases
In-game purchases make up most of the revenue generated by Fortnite. You purchase V-bucks, which are then used to make digital purchases within the game. These purchases include dance moves, exclusive skins, and other modifications. The game adds a sense of urgency by making the skins available for a limited time only, which makes these skins more valuable and increases the demand.
Fortnite: Save The World
Fortnite: Save the World was launched in 2017, and it made money the old school way, charging players $40 for the game. It was rumored that it might become free to play, but it hasn't happened yet. The game also makes a sizable part of the revenue generated by Fortnite.
Fortnite merchandise
Making money through merchandise is the most old-school way in the book; every successful franchise in history has made billions through selling merchandise, and Fortnite is no different. Fortnite merchandise, which includes apparel, toys, and other products also makes up a lot of the revenue generated by the franchise.
Fortnite World Cup
The Fortnite World Cup attracted millions of players and viewers, and it is believed that the game made loads of money from this event alone.
Future growth engine
After a record-breaking year in 2018, the Fortnite franchise witnessed a drop in sales in 2019; the numbers fell from $2.4 Billion to $1.8 Billion, which might be an indicator of the fact that the game is past its peak. However, the number of Fortnite players is still increasing, and the game stays relevant by introducing the latest merch and collaborating with famous artists and celebrities. Fortnite has established itself as a serious player in the gaming scene, and the numbers suggest that it is here to stay.
Competitors
Fortnite faces a lot of competition from other games in the market that offer a similar experience and gameplay.
PlayerUnkown's Battlegrounds, or PUBG, is the biggest of the Fortnite competitors and offers quite similar gameplay with more realistic graphics and in-game experience. Available on both smartphones and consoles, PUBG has gained a lot of fame in the past couple of years.
Call of Duty: Warzone is another game that offers a gameplay similar to Fortnite; with better graphics and a more realistic experience, it is a game preferred by old-school gamers.