Polkadot is the brainchild ofGavin Wood, the co-founder of Ethereum.
Its energy efficient design makes it a more eco-friendly investment.
Polkadot's value has the kind of volatility that appeals to active traders.
You can buy Polkadot in a number of ways: using an exchange, via a broker, P2P, etc.
If you want to buy Polkadot in the US today, this guide will take you through the entire process from start to finish.

On website
eToro USA LLC and eToro USA Securities Inc.; Investing involves risk, including loss of principal; Not a recommendation.
eToro Crypto
Highlights
Trade and stake a range of crypto assets with low fees.
Copy successful traders. Practice with a demo account.
eToro is regulated by CySec, FCA and ASIC.
Disclaimer: Cryptocurrency is offered by eToro USA LLC ("the MSB") (NMLS: 1769299) and is not FDIC or SIPC insured. Investing involves risk, and content is provided for educational purposes only, does not imply a recommendation, and is not a guarantee of future performance. [website domain name] is not an affiliate and may be compensated if you access certain products or services offered by the MS
---
Pros
The user-friendly website and app make it easy to trade from anywhere.
Trade Bitcoin, Ethereum, and 60+ other crypto assets.
With its CopyTrader feature, you can replicate the moves of other investors.
Start trading with just $10.
Cons
There is a 1% fee that is added to the market price.
Other exchanges have more selections of crypto coins and tokens.

Crypto.com
Highlights
Earn up to 8.5% p.a. on your crypto, and up to 14% p.a. for stablecoins.
Spend with the Crypto.com Visa Card and get up to 8% back.
Shop with Crypto.com Pay and receive up to 10% back, paid in CRO.
---
Pros
Get access to additional features including lending, borrowing, debit cards, and more.
Start trading with just $1.
Interest-earning deposits are available.
There is a USD 2,000 referral bonus.
Cons
Lack of educational resources.

On website
Gemini Exchange
Highlights
Gemini Exchange makes it simple to research the crypto market, buy bitcoin and other cryptos, and build a portfolio for the future of money.
Set recurring buys and dynamic price alerts.
All crypto held online in Gemini's exchange wallet is insured and it uses the best-in-industry cold storage coverage with leading insurance providers.
---
Pros
Suitable for both beginner and advanced traders.
Supports multiple fiats and cryptocurrencies.
You can earn interest on your cryptocurrency balances.
Its mobile apps are highly rated.
Cons
The fee structure can be expensive for both small trades and higher volume trades.

On website
Finty may be compensated when you click on the link.
Highlights
Get $5 in Bitcoin after your first trade on Coinbase.
Buy and sell popular digital currencies, keep track of them in the one place.
Invest in cryptocurrency slowly over time by scheduling buys daily, weekly, or monthly.
Maintains crypto-insurance and all USD cash balances are covered by FDIC insurance, up to a maximum of $250,000.
---
Pros
Get access to a wide variety of altcoins.
Start trading with as little as $2.
Offers Coinbase card which allows you to spend crypto anywhere.
Cons
Fees are higher compared to other exchanges.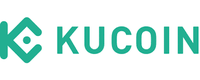 On website
KuCoin
Highlights
Safe and rapid way to trade crypto.
Multiple order types for all kinds of risk appetite.
Sign up and get a welcome gift.
---
Pros
Invest or trade 700+ coins.
Low trading and withdrawal fees.
Get 24/7 customer service from KuCoin.
Has over 20 million users worldwide.
Cons
Not suitable for beginners.
Step 1: Choose an exchange where you can buy Polkadot
Many exchanges have listed Polkadot since it is one of the biggest coins by market cap. Finding an exchange where you can buy Polkadot will not be difficult.
However, when you are choosing a crypto exchange, there are several things to take into consideration. For example, an exchange should be extremely secure, so look for features such as 2FA and cold storage for digital assets. Also take time to research fees and spreads for trades, fees to deposit and withdraw funds, etc. since these can vary a lot.
Other features to consider if you are more advanced include the ability to trade on margin, staking, borrowing against your holdings, etc.
Step 2: Sign up and get verified
Once you've picked your preferred exchange, you'll have to create an account and verify your identity.
Most exchanges require your full name, date of birth, and street address. Although there are some exchanges where you don't have to provide more details on your identity and you can trade anonymously, many exchanges are regulated and therefore need to verify your identity. Therefore, it's likely that you'll need to provide a copy of an official form of ID. Often you must take a selfie while holding it.
Whilst verification is a minor inconvenience, it does make your account more secure.
Step 3: Fund your account
Your exchange account can be funded in a variety of ways. If you have cryptocurrency in a wallet at another exchange, you can transfer that to your new exchange wallet and then trade it for Polkadot.
But for most people who are new to crypto, the easiest funding option is to transfer fiat money (USD) from a bank account or with a debit or credit card. Certain exchanges accept PayPal, Payoneer, Venmo, etc. Note that it could take several days for funds to clear into your account, especially when funding a new account for the first time. Some exchanges require a minimum amount to be deposited when opening an account.
Step 4: Set your budget
Decide how much Polkadot you want to buy and stick to it. Altcoins like Polkadot can be extremely volatile, so you should only invest money you won't miss if your trade makes a loss.
Step 5: Buy some Polkadot
If you are new to trading, the market order is the easiest way to get started. Some exchanges call this instant buy, meaning you will buy Polkadot at the current market rate. Keep in mind that there can be some slippage in a fast-moving market with this order type.
Most exchanges also have the ability to order based on triggers, giving you a way to automatically buy Polkadot when certain conditions are met.
Recurring orders are also available on many exchanges. This gives you the ability to purchase Polkadot on a regular basis that you specify, i.e. $100 every month, and benefit from dollar cost averaging.
Where to store your Polkadot
After buying Polkadot, you can hold your assets in the exchange's wallet. This keeps it convenient so you can trade out of your position very quickly.
If you would prefer a more secure, long term way to store your Polkadot and other crypto assets — perhaps because you have substantial holdings — consider a hardware wallet. These are cold, meaning they are disconnected from the internet so they can't be hacked. Their downside? If you lose or forget the key, you're locked out.