Rolls-Royce's performance in the commercial airline sector will depend on the loosening of travel restrictions and COVID-19 developments around the globe.
Some sub-segments in the power systems division even saw growth during the pandemic, helping the company stay resilient.
Rolls-Royce is well poised to benefit from its determination to achieve a net zero carbon future through working on more efficient power systems.
Rolls-Royce Holdings plc (LON: RR) is a British multinational aerospace and defense company. Originally famous for its luxury vehicles, today it is one of the world's leading engineering groups known for the design, manufacture and distribution of power systems for aviation, defense and other industries. Rolls-Royce Holdings was incorporated in February 2011 and owns Rolls-Royce, a company established in 1904. Rolls-Royce is headquartered in London.
The company is also listed on the Dusseldorf (RRU:DUS), Frankfurt (RRU:FRA), Munich (RRU:MUN), Stuttgart (RRU:STU) and German Composite (RR:DEU) stock exchanges. This is how you can buy their stocks.
Company overview
Rolls-Royce's three biggest markets are civil aerospace, defense aerospace and power systems. The power systems division supports the marine, industrial, power generation and defense sectors.
The company is leveraging its position as a global power group to help society transition to a low-carbon economy and is determined to play a role in creating a resilient, inclusive, net zero carbon future.
Rolls-Royce earns a significant portion of its revenues from manufacturing jet engines for commercial airlines, with nearly half (48.5%) of its staff serving that sector. Commercial airlines have been severely affected by global travel restrictions. The opening up of international travel will improve the company's bottom line.
Where to buy Rolls-Royce stock

On website
eToro USA LLC and eToro USA Securities Inc.; Investing involves risk, including loss of principal; Not a recommendation.
eToro
Highlights
Zero commissions for trading ETFs and stocks.
Start Fractional investing with as little as $10.
Practice investing with a $100k virtual eToro account.

Disclaimer: eToro securities trading is offered by eToro USA Securities, Inc. ('the BD"), a member of FINRA and SIPC. Investing involves risk, and content is provided for educational purposes only, does not imply a recommendation, and is not a guarantee of future performance. Finty is not an affiliate and may be compensated if you access certain products or services offered by the BD.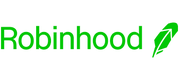 On website
Robinhood
Highlights
No account minimums or commissions.
With a dedicated team of customer support professionals that are available to answer your questions.
Robinhood Financial and Robinhood Securities are members of SIPC, which protects securities customers of its members up to $500,000
---
Pros
Quick signup process.
Start with as little as $1.
Option to get a debit card.
Industry-leading security.
Cons
Mutual funds are not available.
Limited number of crypto assets are available.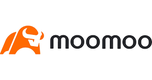 On website
Highlights
Trade blue-chip stocks in US, HK and SG Markets.
Wide array of investment choices such as stocks, stock options, futures, ADRs, Exchange Traded Fund (ETFs) and REITs.
Manage your assets, portfolio and investments across multiple markets.
Step 1: Select a broker
You can trade stocks listed on overseas markets with an online broker.
These are just a few of the things to consider when choosing a broker.
Access to the London market
Rolls-Royce are listed on London's stock exchange. Many of the stock trading apps are limited to the US markets, so check which markets your broker has access to before opening an account.
Trade without commissions
You can trade without commission on many trading platforms. This saves you a lot of money over the long term.
Fractional stocks
Brokers that offer fractional stocks allow you to purchase a part of the stock. This allows you to diversify your holdings more easily. Rolls Royce stocks usually trade at over GBP 100 each, so fractional trading could be useful if you want to invest in this company.
Intuitive trading
Trading stocks shouldn't be complicated. You should choose a broking platform that is easy to use and doesn't require a lot of learning.
Company analysis and research
A trading platform that has a strong research and analysis section can help you make informed decisions based on market updates, price history, quarterly earnings reports, etc. A few brokers offer analyst recommendations.
Step 2: Fund your trading account
You need to fund your account before you can buy stocks. It's possible that your funds will take some time to clear before you can start to trade.
Step 3: Set your budget
You should only invest money in stocks if you can afford to lose it. Stocks are volatile. Fractional stocks allow you to start small.
Step 4: Invest via an ETF or in stocks
An ETF (Exchange Traded Fund), while more diverse than stocks, is still safer than investing directly in an active stock.
JPMorgan BetaBuilders International Equity ETF (BBIN) and iShares Global Industrials ETF (EXI) are among a number of ETFs with exposure to Rolls-Royce stocks.
Step 5: Set up an order
You can choose from a variety of order types to customize when and how many of each stock should be purchased. These order types are available in many countries.
Market order
Market orders are orders that may be bought or sold at the current market rate. The price you get on execution of your order might not be the same as the one offered at the time you placed the order.
Limit order
A limit order is not like a market order. It's executed at your specified price or less.
Stop limit
This type of order allows you to automatically sell your stocks at a fixed price. However, if the market is moving quickly against you, the order may not be executed if the price falls past your limit price.
Stop loss
This allows you to determine the price at which to sell. This is often used to protect a trade against market volatility. You could, for example, set up a stop loss at GBP 95 per stock. Your stop loss order will automatically be executed if the price drops below that level and your order will be filled at the next available market price.
Step 6: Place your order
After you have chosen a broker and decided what type of investment you want, you can place an order.
Step 7: Monitor your investment
When you buy stocks in a company, either to hold long term or to benefit from speculating on price fluctuations, you need to keep a track of the company's performance and its stock price movements.
Track Rolls-Royce's performance
Keep watching the company's performance and its stock fundamentals. You can do this by watching news stories and keeping an eye on company announcements.
Watch for developments in the business sectors Rolls-Royce operates in
Keep an eye on important developments in the civil aerospace, defense aerospace and power systems sectors.
Competition
Rolls Royce's main competitors in the large jets sector are GE Aviation, Pratt & Whitney, and Safran.