Property overview
Residence highlights
| | |
| --- | --- |
| Address: | 17085 Rancho Street, Encino, CA 91316, USA |
| Bedrooms: | 7 |
| Bathrooms: | 8 |
| Size: | 10,600 square feet |
| Price: | $8.3 million |
Kyle Umansky née Richards is the OG of the hugely popular TV franchise "The Real Housewives of Beverly Hills." She is married but currently separated from Mauricio Umansky. But even without him, she has her own significant net worth.
They own a retreat in La Qinta, California, bought in 2014 for $2.35 million. They also own a magnificent home in Aspen, Colorado, after selling another property in the same area for $9,75 million.
Despite the split, Mauricio, Kyle and their youngest daughter, Portia, 15, live under one roof in their seven-bedroom, eight-bathroom mansion in Encino.
The house was built in 1920 in a stately, colonial style and has retained its southern charm through the decades.
The legendary Smokey Robinson owned the property from 1988 till 2002 and sold it for just over $2 million.
Gidi Cohen, who sold the house to the Umanskys, spent a ton of money on a new pool, a spa and a 1,600-square-foot guest house. This rocketed the price to $8.3 million, but they loved the house so much that the deal was sealed.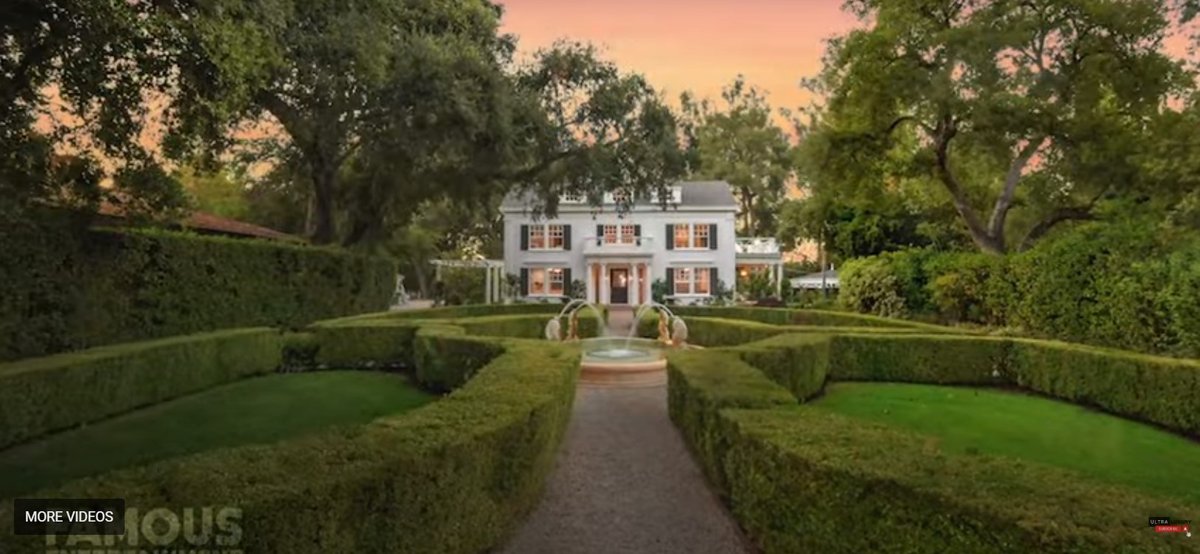 Location
Encino, in the San Fernando Valley, is the location of Kyle's primary home. Kyle describes living there as being in the countryside as giant trees surround their house and it's far from the road; plus, they have no neighbors to their right.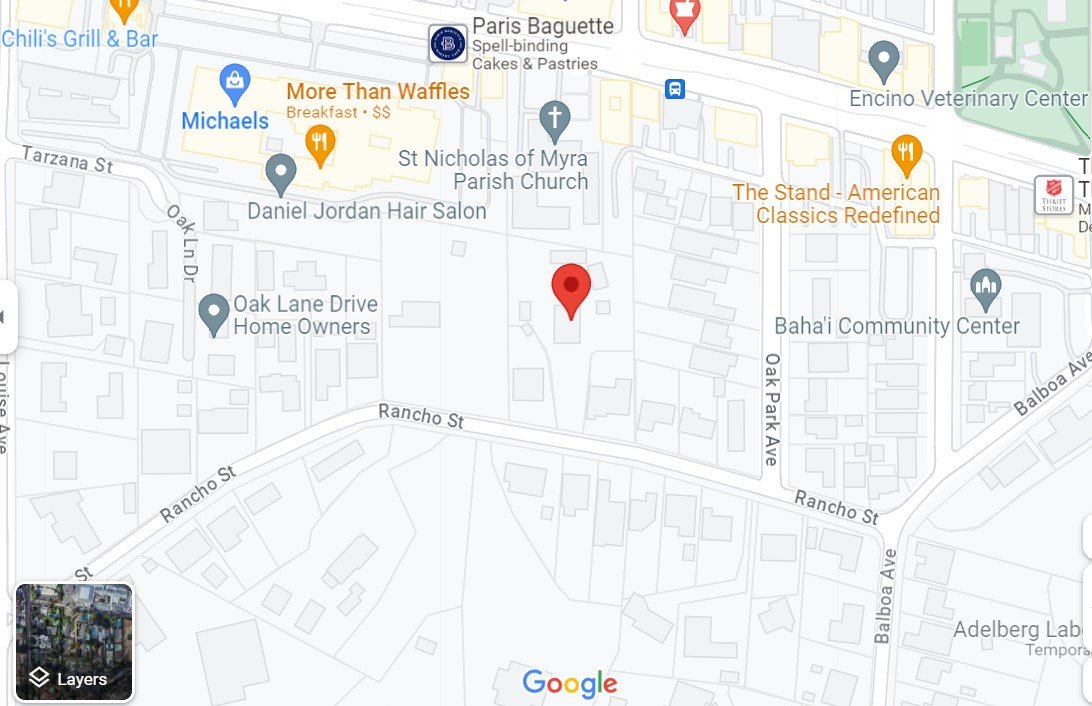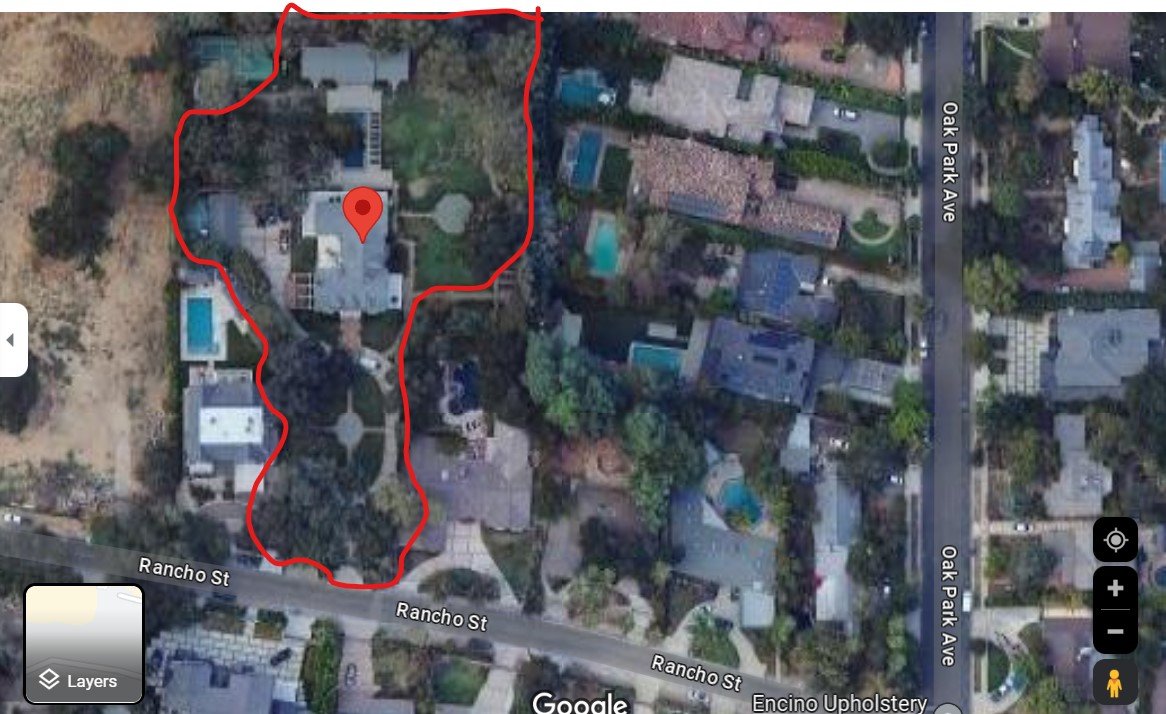 Architectural style
Architecturally speaking, the white mansion is colonial in its style, with a front porch supported by columns and faux shuttered windows. However, there is nothing to suggest its antebellum roots when you go inside.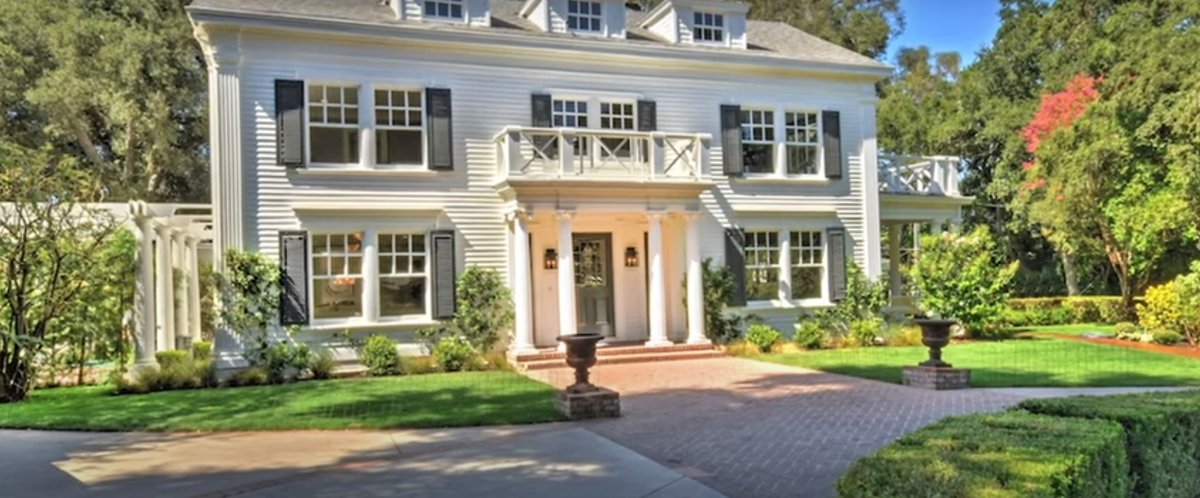 Exterior and landscaping
Before we explore the interior, let's look at the lush garden with its pool, putting green, gazebo and huge guesthouse. The front gates on Rancho Drive open to expose manicured hedges, dividing the central water feature from the driveway.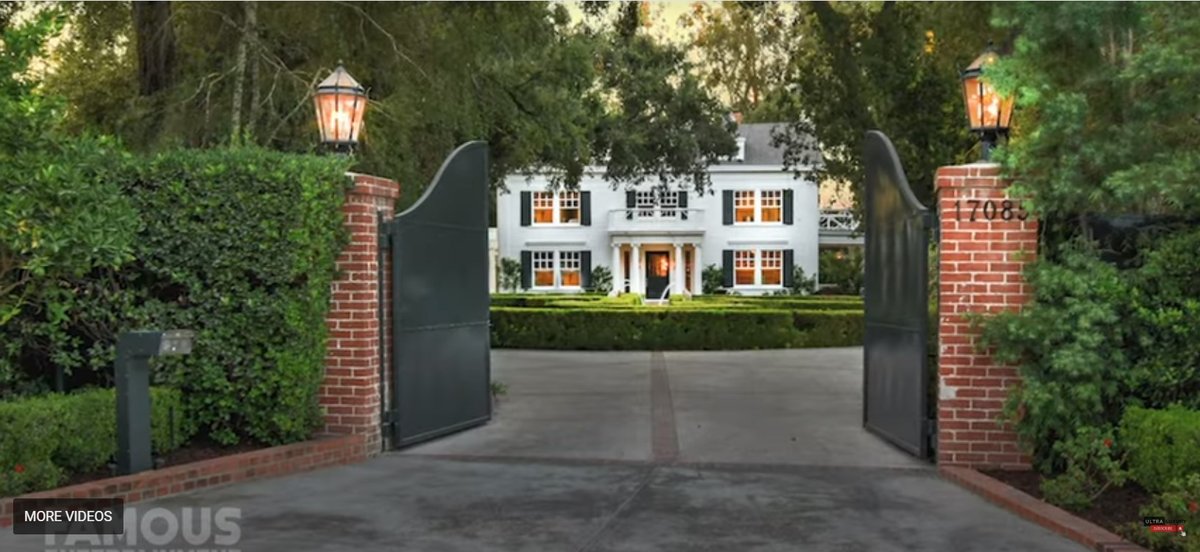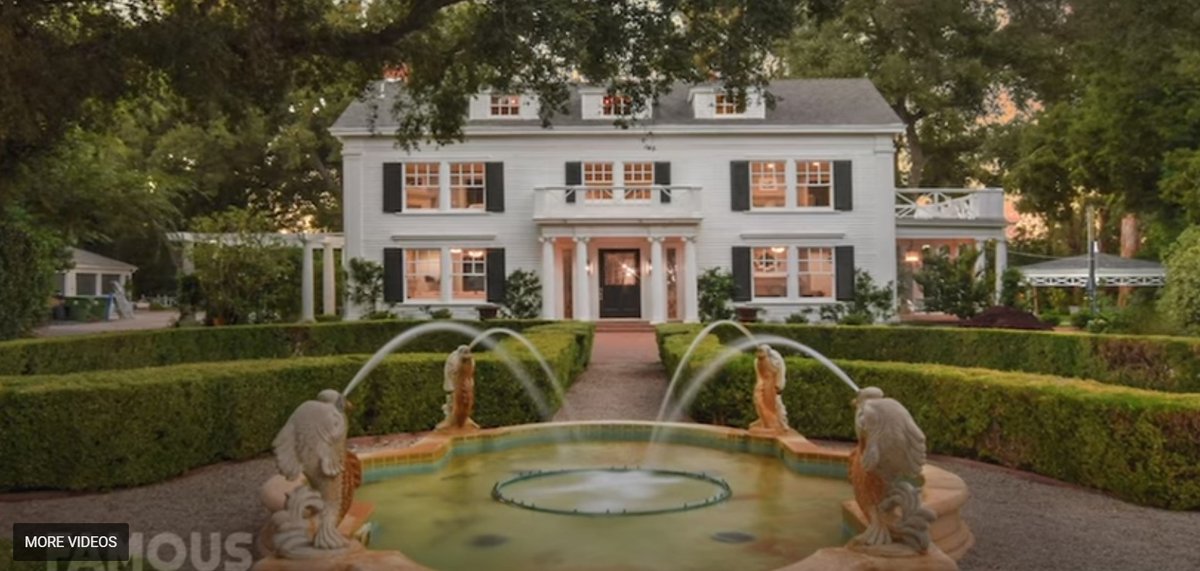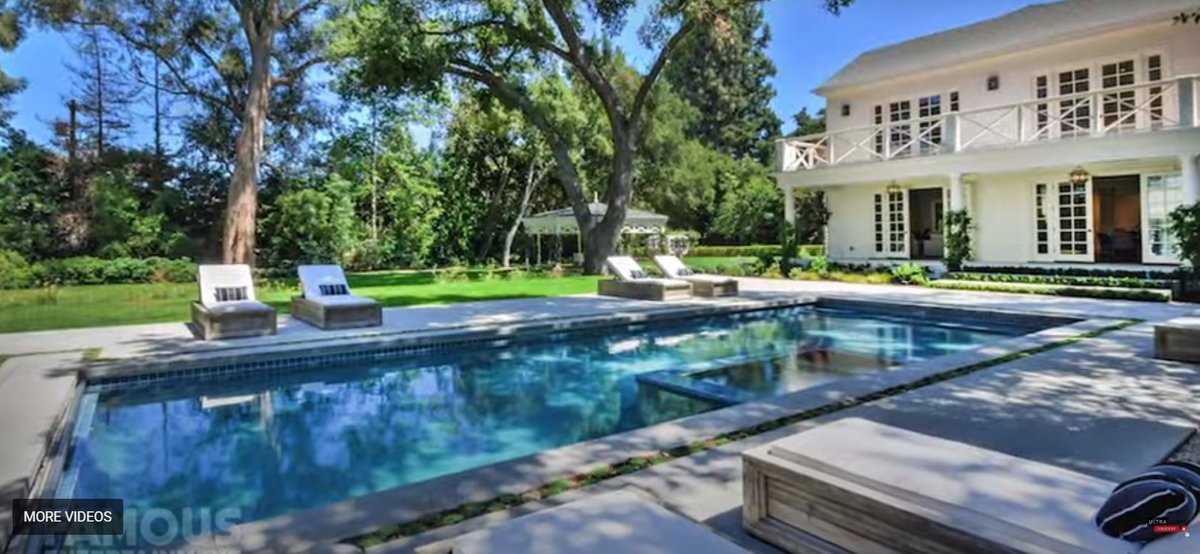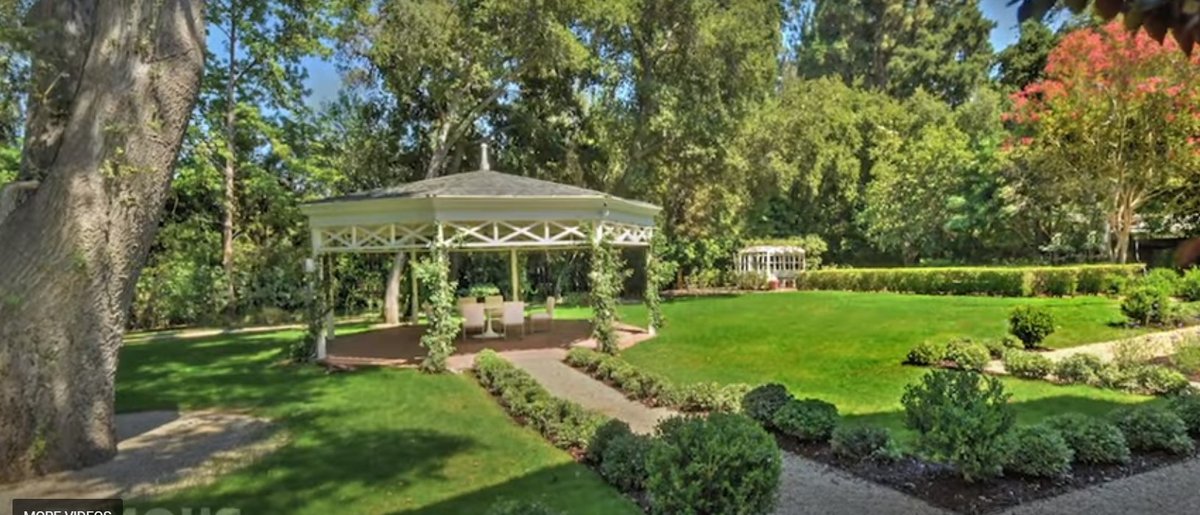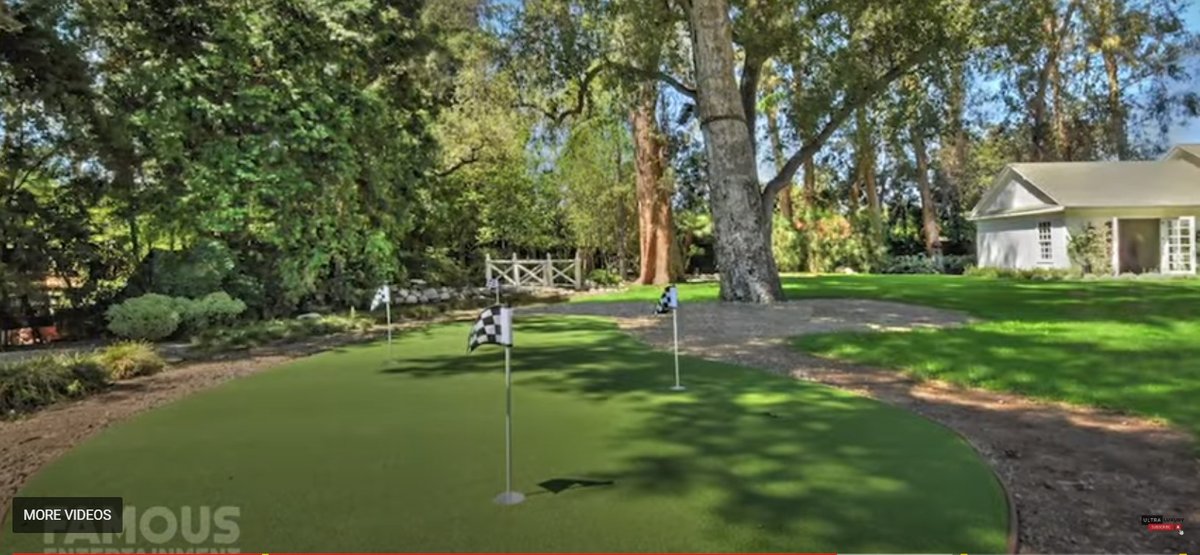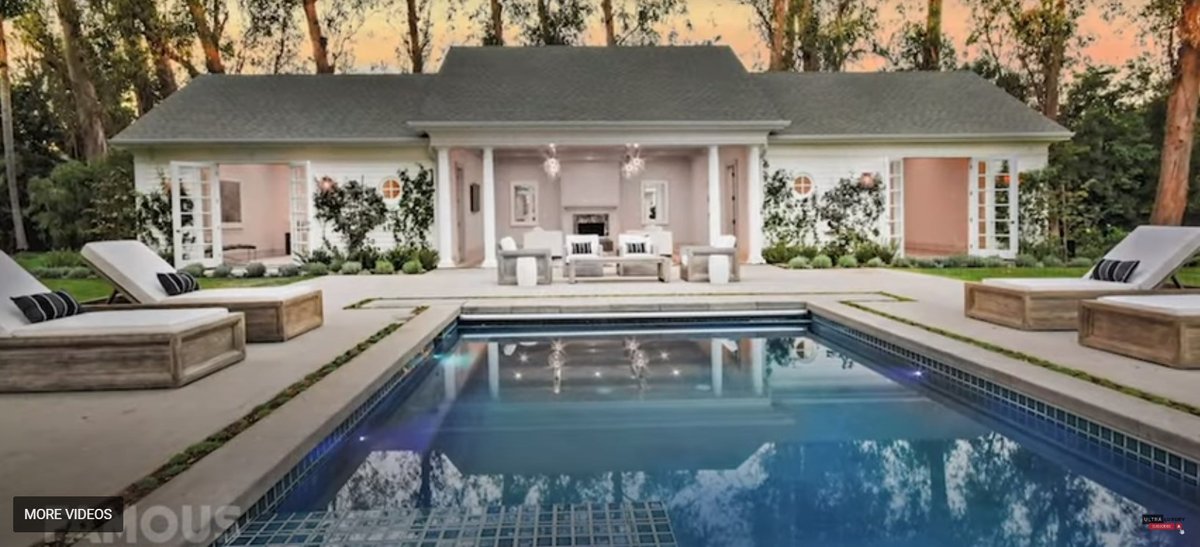 Inside the mansion
Walking through the front door, you are greeted by a beautifully decorated, gold-themed entrance hall and the stairway leading to the upstairs living quarters.
The rest of the house features a gourmet kitchen, formal and informal dining and lounge areas, a private screening room, and Mauricio's pride and joy, a fully-stocked black and gold bar.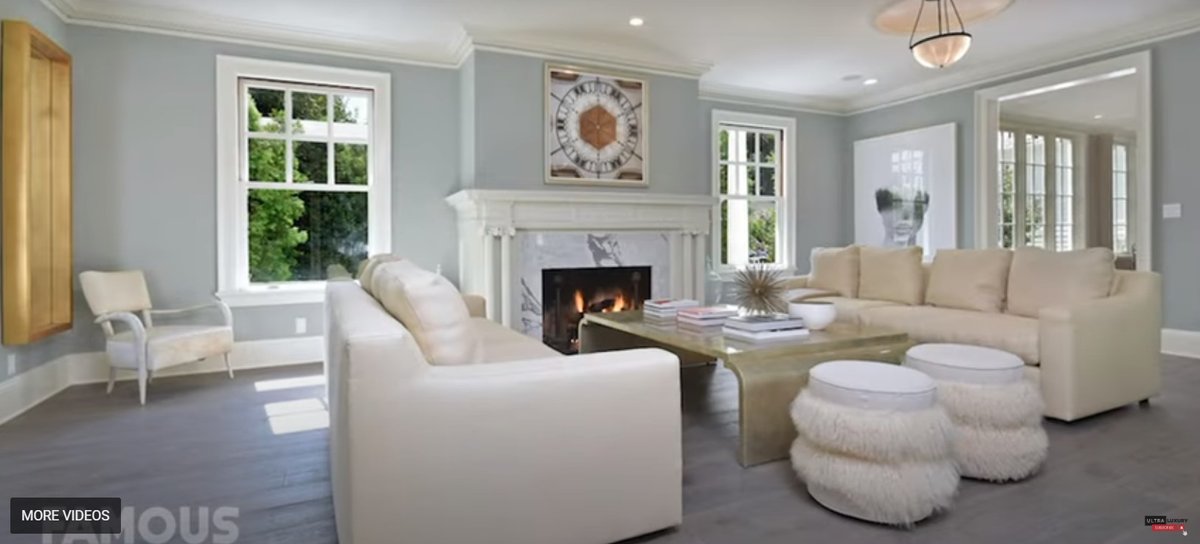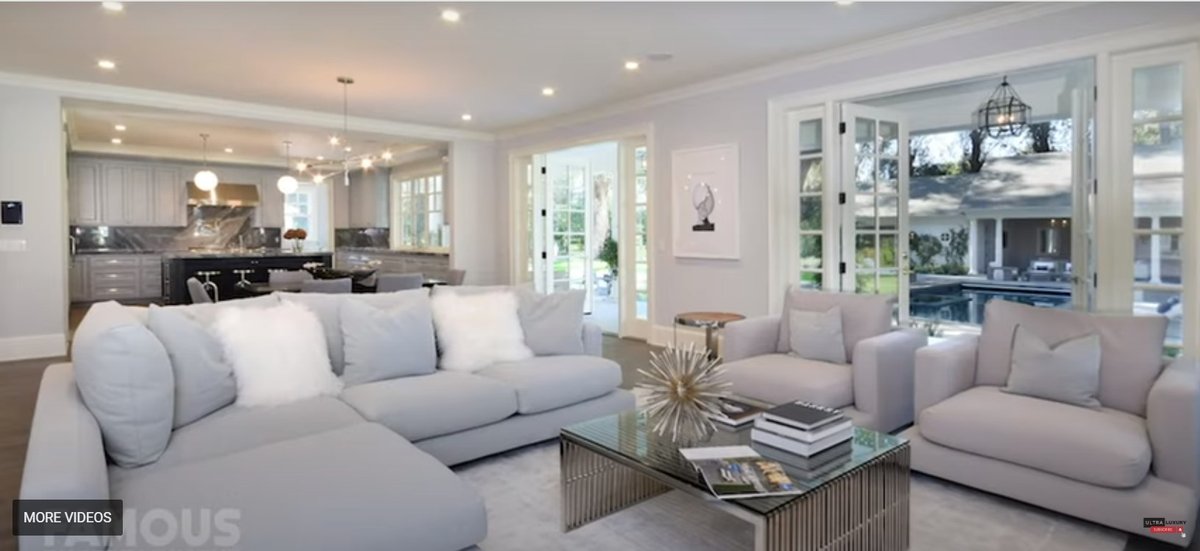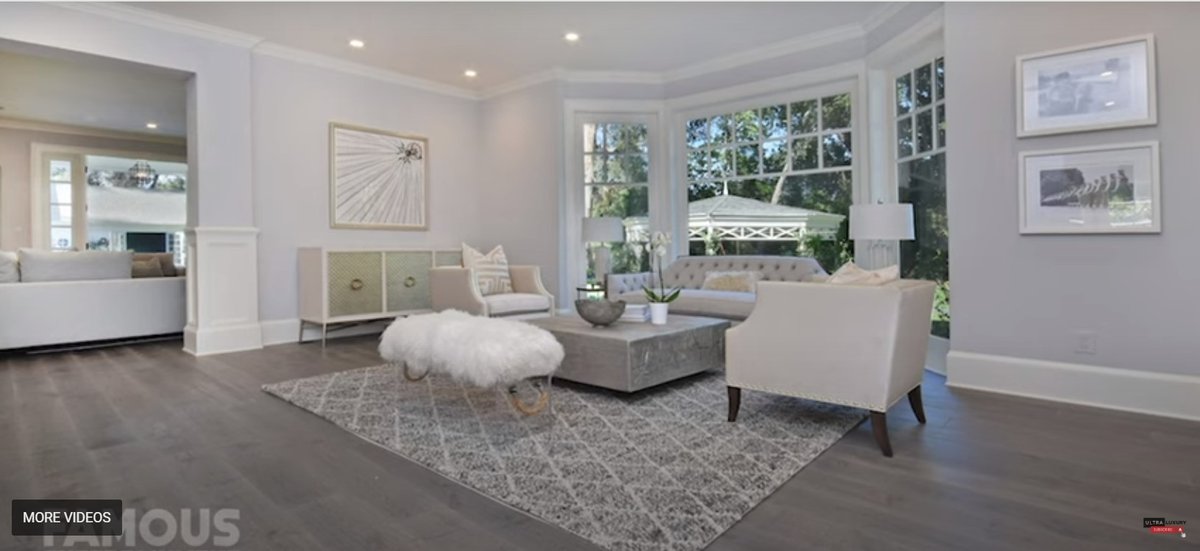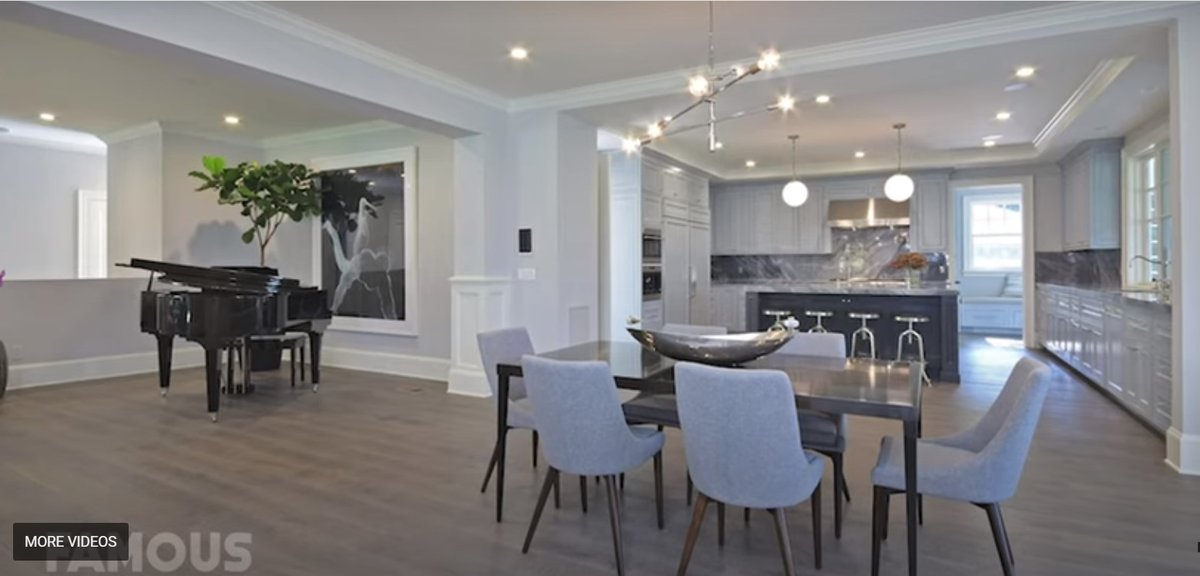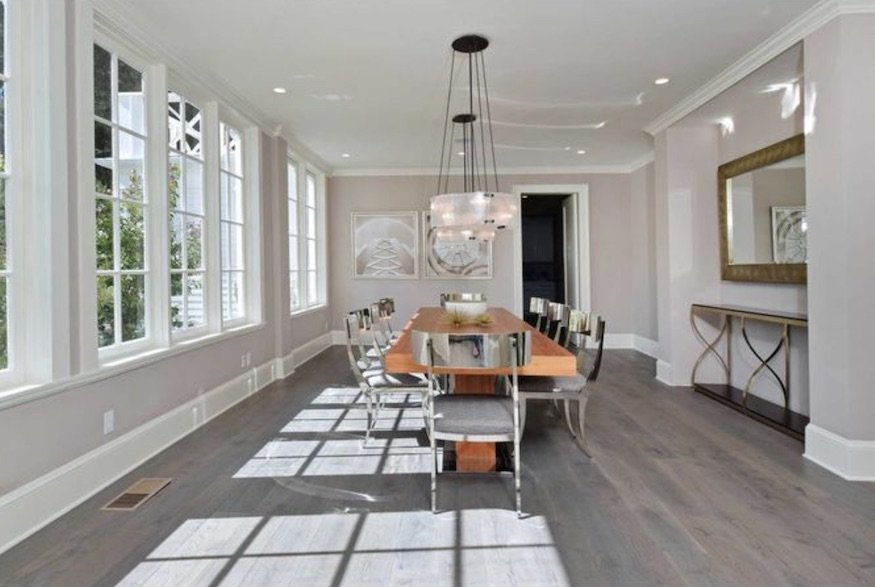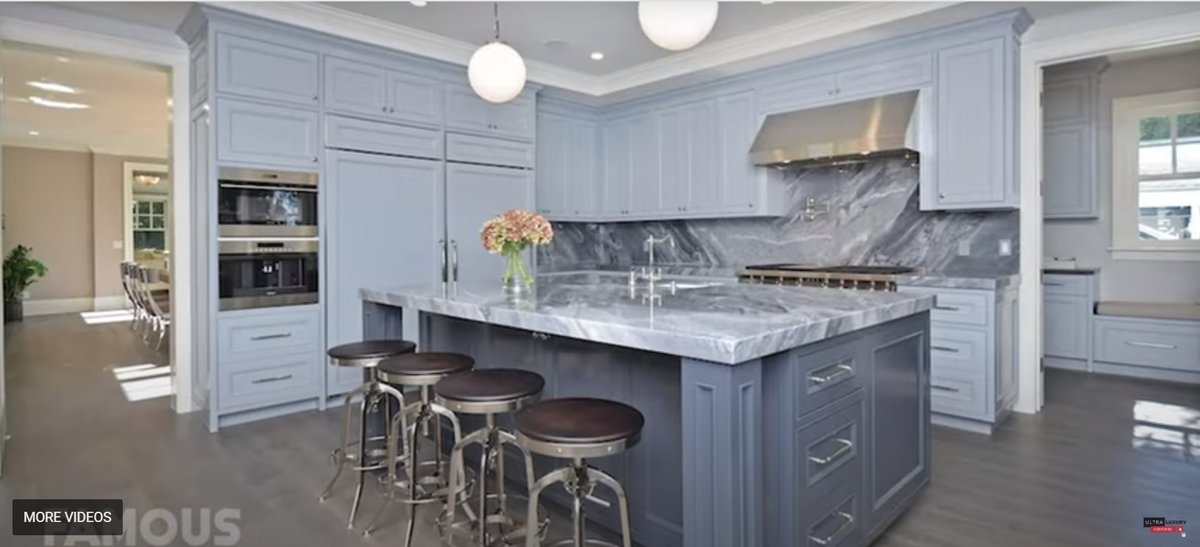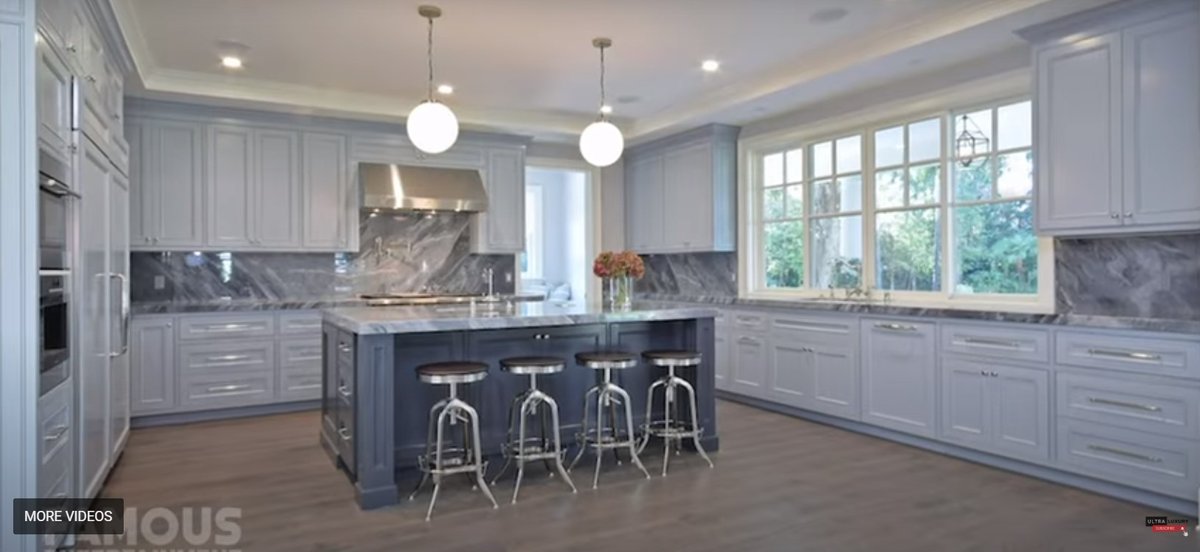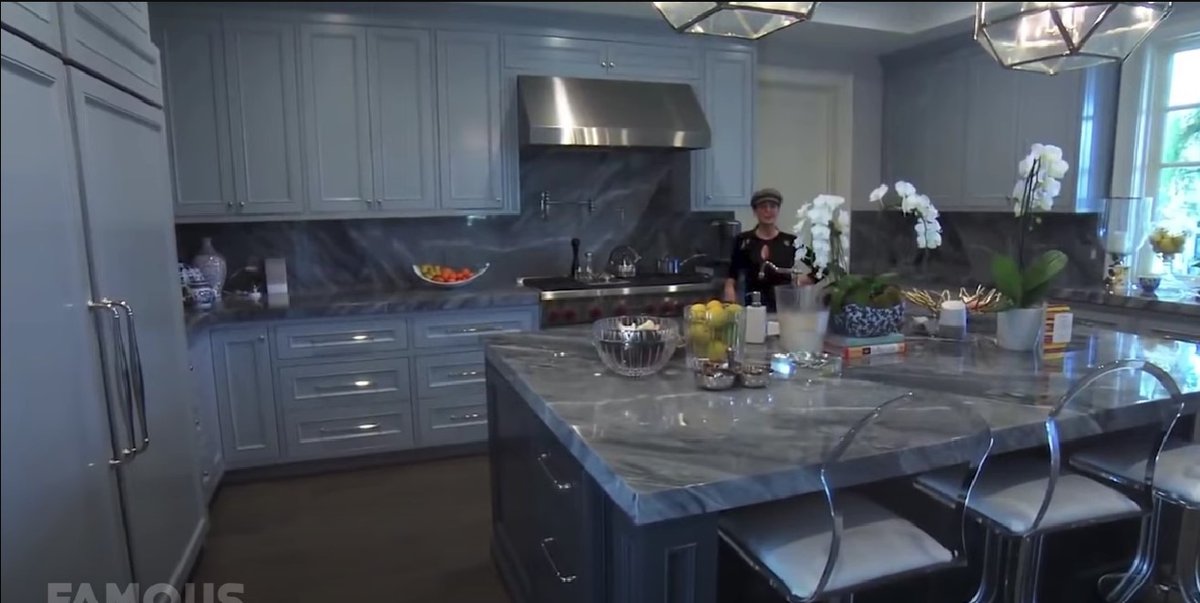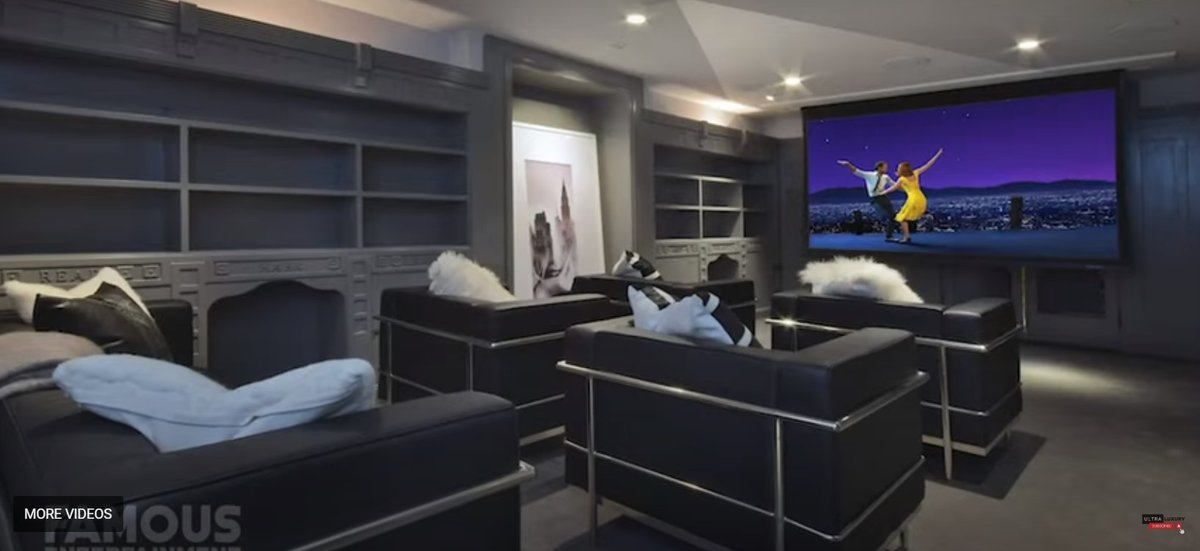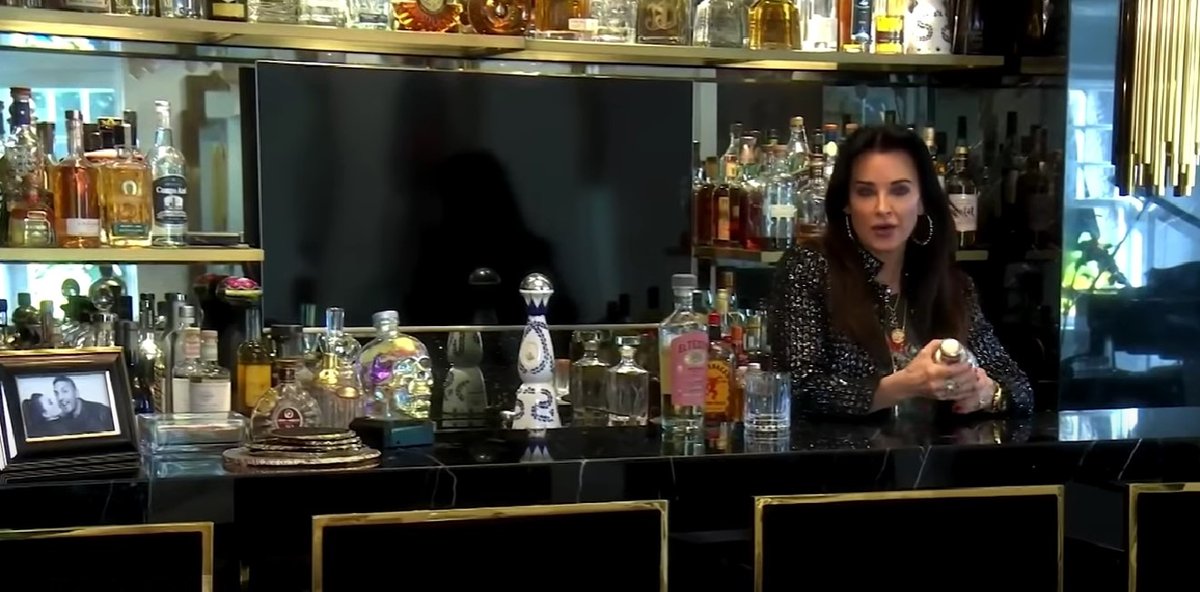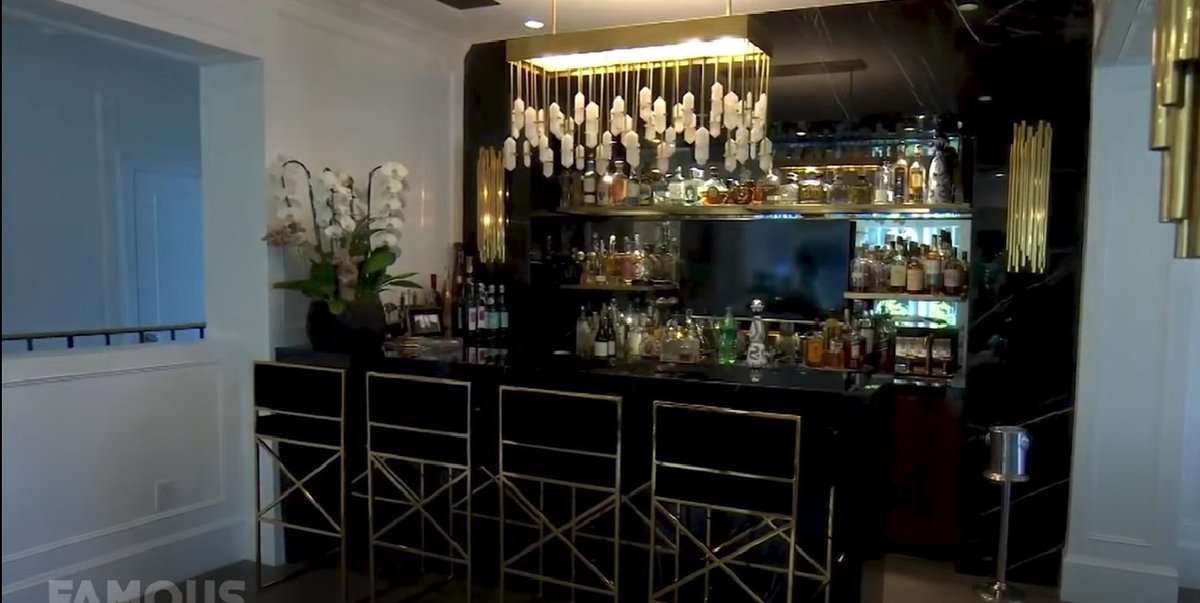 Up the stairs
The first floor of Kyle's house hosts seven bedrooms and eight bathrooms, four of which are en suite. On the landing is another cosy nook to nestle in. Mrs Umansky seems to love her lounging spaces.