Afterpay is one of the original Buy Now Pay Later services.
Available at a huge range of stores, both online and in-store.
Is their simple repayment plan right for how you live?
Imagine the scenario. You're online browsing for that perfect dress for the cocktail party on the weekend. You come across an exquisite design, but it's a little more than you expected to pay.
You know you're stretching your budget, but you must have this dress. Most Americans would charge it to their card, but what if you don't have a credit card, or you maxed out your limit?
Fortunately, point-of-sale financing helps you get that new dress for the cocktail party. Afterpay is one of the leading buy now pay later lenders. The company offers you instant, interest-free POS loans to help you finance that dress and enjoy your cocktail party looking your best.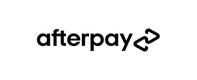 Afterpay
Maximum loan amount
$1,500.00
Repayment
Four equal instalments paid fortnightly
Highlights
Pay for your purchase in four interest-free installments (due every two weeks).
Always zero interest, never additional fees when you pay on time. 
Instant approval decision. You'll know if you're approved instantly and your order will ship as usual. 
How does Afterpay work?
Afterpay allows you to buy your item now and pay for most of it later. With qualifying retailers, you can take your purchase on credit, splitting it up into four easy installments. The first installment is a down payment, payable at time of purchase, and the remaining three installments are payable at two-week intervals.
In most cases you get approval for your loan in seconds, and there's no hard credit check made, so your credit score won't be affected.
The amount you can spend will be based on how you use your account, such as how long you've been using Afterpay and making payments on time. Your spending limit should increase after you establish a good repayment record with Afterpay.
To start using Afterpay online, simply select Afterpay as your payment method at checkout, and follow the prompts to set up your account. To use Afterpay in-store, you'll need to download the Afterpay mobile app and set up the virtual Afterpay Card in your Apple Wallet or Google Wallet.
You'll need to link your credit card or debit card to your Afterpay account, so that automated repayments can be taken from your card account.
With Afterpay, there's no monthly interest accrued on outstanding loan amounts. But late payments will incur penalty fees, so you need to make sure there's enough cash or credit limit left in your linked card, to cover each installment amount.
Once you've been using Afterpay for a little while, making timely repayments, you'll be able to use it to make multiple purchases, as long as you stay within the credit limit on your account.
What does Afterpay cost?
Afterpay does not charge any interest on your short-term loan. If you make all your installment payments on time, the loan will cost you nothing.
The only cost you could incur is a late payment fee, usually not charged unless you are more than 10 days late with your installment. You could be charged a late payment fee multiple times if Afterpay fails in repeated attempts to collect your payments, but late fees are capped at 25% of each order value.
Who accepts Afterpay?
Thousands of online retailers utilize Afterpay to let their customers buy now and pay later. You have options for using Afterpay at online and offline retailers, with plenty of brands and department stores onboard with Afterpay.
Some of the top online retailers offering Afterpay include the following.
Adidas – Apparel and footwear.
American Eagle – Women's and men's apparel.
Lululemon – Fitness apparel.
Gap – Apparel for all ages.
Ray-Ban – Sunglasses and eyeglasses.
J.Crew – Apparel for women, men, girls and boys.
Plus hundreds more to choose from.
You'll see the Afterpay logo displayed on the checkout page of your favorite participating online retailers. Look for the Afterpay logo around the checkout area of your favorite offline retailers for service.
Is Afterpay better than using a credit card?
Afterpay offers you a financing service that's remarkably similar to your credit card. After all, you're linking it to your credit card (or debit card) and making payments out of this facility. The main difference is that with Afterpay you need to make a down payment, but with a credit card you don't.
However, unlike your credit card, opening an account with Afterpay doesn't affect your credit score, because the soft credit check they make does not appear in your credit history file. It's also a lot faster to open an Afterpay account and get approved for credit you can use right away, instead of waiting for a card to arrive in the mail.
Afterpay and your credit score
One of the best features of using Afterpay is that the company doesn't rely on hard credit checks to issue the loan. You'll have a decision on your loan in seconds, and the soft credit check won't appear in your credit history.
Credit cards will report any negative information – such as late payments – to a credit bureau. Afterpay may be less likely to report credit information. They certainly won't report your good payment behavior, but they reserve the right to report negative information in some cases, so using Afterpay could make your credit score drop if you default on your account.
Pros and cons
Pros
An easy way to finance small purchases such as apparel, beauty products, sports equipment and homewares.
No interest charges and a fixed repayment plan makes it easier to keep what you owe under control.
Automatic reminders when a payment is due with automated payment deductions from your credit or debit card.
Afterpay works online and offline with a growing number of big brands now accepting it.
Cons
Your on-time payments don't increase your credit score. That's fine if you don't care about building your credit, but it matters when it comes to buying a car or home.
Late payments incur a late payment fee, which is the same for any installment plan lender.
Minimal credit check and knowing that purchases are paid off in a fixed period could encourage irresponsible spending.
Afterpay is not everywhere, so you'll still need to carry a card or cash.
Alternatives to Afterpay
Affirm. Affirm is a popular point-of-sale financing platform. You get loans up to $17,500, with flexible three, six, or 12-month repayment terms. There's no charge on late payments, and you get free payment rescheduling.
Quadpay. Link your credit card to your Quadpay app and start taking point-of-sale loans on your purchases. Quadpay allows you to split up your repayment into four equal payments. It deducts the outstanding amount from your credit card on the payment date.
Klarna. Klarna's "Pay in 4" payment plan offers you the option of making four equal payments, with due dates every two weeks. You'll also make your first installment at point-of-sale.
Sezzle. This company offers hassle-free point-of-sale loans with no hard credit checks. However, you'll need a down payment for most purchases, and you get one free reschedule for late payments.
FAQs
Does Afterpay run a credit check when signing up?
Afterpay runs only a "soft" credit check when you sign up for a point-of-sale loan. It won't affect your credit score.
How much can you spend?
Afterpay is typically for smaller amounts up to $1,500. You can have multiple loans running at any one time, as long as they fit within the credit limit Afterpay assigns to you. Your credit limit will increase the more you use Afterpay, and pay your installments on time.
Can you earn rewards points with Afterpay?
Yes, Afterpay offers the "Pulse" program offering you rewards for paying on time. Unlike other point-of-sale financing platforms, Afterpay doesn't provide rewards for your purchase amounts but rather for keeping your end of the payment terms.
How do you fund your Afterpay account?
You connect your Afterpay account to your credit card or debit card. Afterpay takes automated payments from your card account when installments are due.
What happens if you miss a payment?
If you're more than 10 days late with your payment you will probably be charged a late payment fee. Afterpay also reserves the right to report defaults to credit reporting agencies.
How does Afterpay make money?
Afterpay makes money by charging a commission and transaction fee to the retailer making the sale. They also make some of their profit from late payment fees. Read more about this here.