Find out how to invest in Polkadot and start to earn a passive income.
See the exchanges where you can stake Polkadot for Americans.
Get a step-by-step guide that takes you through the procedure.
Staking Polkadot is a way to earn passive income. As well as the financial reward, staking Polkadot reduces price volatility and helps maintain the blockchain's integrity.
There are a number of options for staking Polkadot from the USA. For most people, especially beginners, staking Polkadot on an exchange is the best option. Scroll down to get started.

Crypto.com
Highlights
Earn up to 8.5% p.a. on your crypto, and up to 14% p.a. for stablecoins.
Spend with the Crypto.com Visa Card and get up to 8% back.
Shop with Crypto.com Pay and receive up to 10% back, paid in CRO.
---
Pros
Get access to additional features including lending, borrowing, debit cards, and more.
Start trading with just $1.
Interest-earning deposits are available.
There is a USD 2,000 referral bonus.
Cons
Lack of educational resources.

On website
Kraken
Highlights
Get started with as little as $10.
Sign up today and buy 50+ cryptocurrencies in minutes.
Make easy deposits and withdrawals, measure your portfolio's performance and keep track of all of your crypto in one convenient place.
---
Pros
Large selection of tokens to trade.
Earn rewards by staking eligible assets.
Access to a range of educational materials.
Cons
Limited options to fund your account.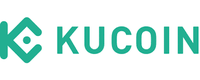 On website
KuCoin
Highlights
Safe and rapid way to trade crypto.
Multiple order types for all kinds of risk appetite.
Sign up and get a welcome gift.
---
Pros
Invest or trade 700+ coins.
Low trading and withdrawal fees.
Get 24/7 customer service from KuCoin.
Has over 20 million users worldwide.
Cons
Not suitable for beginners.

On website
Crypto assets are highly volatile. Your capital is at risk. Don't invest unless you're prepared to lose all the money you invest. This is a high-risk investment, and you should not expect to be protected if something goes wrong.
Uphold Crypto
Highlights
Invest in 250 + cryptocurrencies and stablecoins, 27 national currencies, and multiple precious metals with 0% commission.
Ability to trade crypto against other assets like foreign currency and commodities.
Registered with FinCEN (US), FCA (UK), and FCIS (Lithuania).
---
Pros
Open an account in less than a minute.
Low deposit requirement and commission-free trading.
Option to trade fiat currencies and precious metals.
Cons
High spreads on low-liquidity assets.
How to stake Polkadot
If you're new to staking in general and haven't staked Polkadot (DOT) before, this step-by-step guide will walk you through the entire process.
Step 1: Choose your staking method
For most people, and particularly first timers, the most convenient way to stake Polkadot from the US is to use a cryptocurrency exchange. This approach is what we will focus on in this post.
If you would rather not stake on an exchange, you could join a Polkadot staking pool. However, there is a learning curve and probably isn't the best option for those who are new to the game.
Step 2: Select an exchange
Several exchanges offer Polkadot staking, which you can compare in the table above.
Before you decide which one to use, compare staking rewards across a number of exchanges. This is easy to do since they all have yield calculators.
Step 3: Fund your account
If you don't own any Polkadot tokens, you can purchase them on the exchange.
In the event that you already hold Polkadot, you can transfer them to the exchange wallet.
Step 4: Set up the contract
Configure how many tokens you want to stake and for how long. Yields typically increase the more and longer you stake.
You should be clear about the terms for unstaking before setting up the contract. Find out what the penalty would be to take back your tokens before the expiration time.
Pros and cons
Pros
Staking Polkadot means your tokens are working for you, as opposed to just holding them in a wallet.
Staking helps Polkadot's ecosystem. Not only does it reduce volatility, but it also helps with fundamental blockchain operations.
It's the more eco-friendly option since you can earn a reward without having to mine.
Cons
Staked Polkadot will be inaccessible. If the price drops substantially, the value of your tokens could be lower at the end of the contract than they were when you began.
APY is a projection based on past performance and is not what you will actually earn.
FAQs
Is it worth staking Polkadot?
If you only stake a small number of tokens for a short period of time, the yield will be so small that it will barely be noticeable. If you hold a lot of DOT, staking it could return substantially more than you would earn if you simply deposited cash in a savings account.
What happens if Polkadot's value decreases while staked?
You could withdraw your Polkadot before the expiration date, but this will incur a penalty. If you are going to stake for a long period of time, it's best to do so with a long-term mindset.
How much Polkadot do you need to stake?
You can generally stake as little or as much as you like, but some exchanges may have minimums.
Can you lose money staking Polkadot?
Yes. If the market drops while your Polkadot is staked, and you don't want to incur fees for unstaking it, then its value could be lower at the expiration date than it was when the contract began.
Do you have to stake Polkadot on an exchange?
No. There are a number of independent staking pools for Polkadot, but they aren't as suitable for beginners.